Howard and Roberto in Spain - The Energiser!!
Howard is an advertising executive who at that time interfaced with Chancellor Gordon Brown in the British Government. Roberto is an expert in remedial massage...
"We went to Spain in search of sun, relaxation, energy and enlightenment. After a week with Satchi and Devi we found all that and much more.
They took us on a truly magical journey of calm awakening, re-energising us and introducing us to all kinds of new and wonderful things.
Their kindness, attentiveness and commitment to us whilst we were together was wonderful. It was a rare opportunity to really have one-on-one attention and Devi and Satchi made it feel as though we were part of their lives for a week, learning from their wealth of experience and knowledge.
We came away feeling refreshed, renewed, invigorated and enlightened. They also gave us some useful tools to take away with us and practice back home to continue our journeys into enlightenment."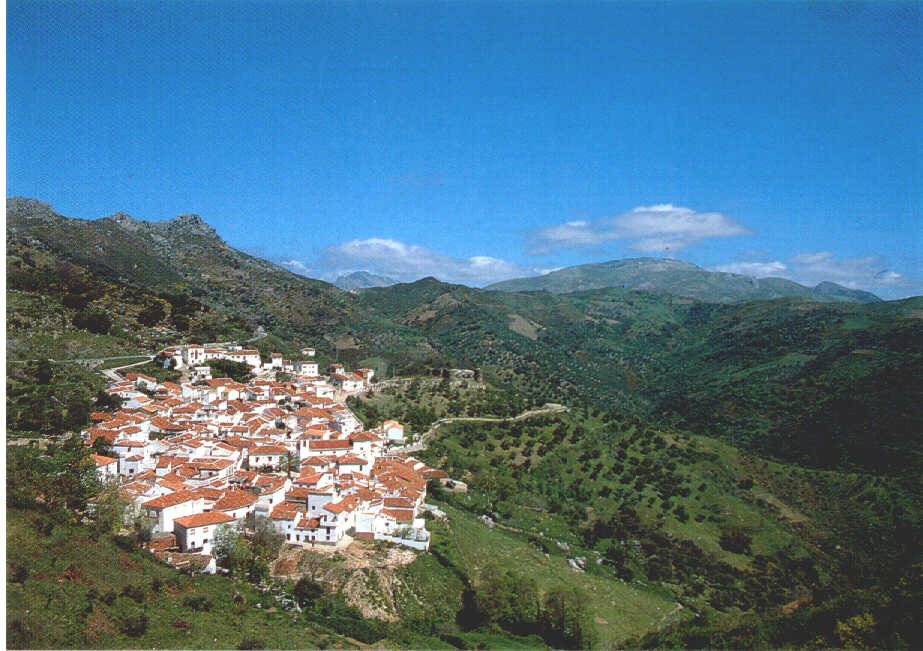 FRIGILIANA, VOTED THE MOST BEAUTIFUL VILLAGE IN SOUTHERN SPAIN WHERE WE GAVE THE COURSE WITH DAVID STROM, PENNY BROCKINGTON, LAURA STEIMAN AND THOMAS FLUELLEN
<>During the Energy Enhancement Meditations, Roberto had the vision of Ancient Egyptian times - full sound, sight, rituals, incense, drums and flutes. He was in a pyramid surrounded by black magicians who were working assiduously to breach and enter the base of the pyramid. We were together for a week and did not have time to go beyond the foothills of Energy Enhancement Meditation Level 1 and into the Removing Energy Blockages - specifically these pesky black magicians - of Level 2.
<>So, later we visited Howard and Roberto in their beautiful house in London where they prepared a nice meal for us.
<>During the conversation they noted the vision of the Pyramid then said later, Roberto had needed an operation on his anus which the first doctor had botched the operation. Happily the second doctor had corrected the operation and everything had healed up well. They were amazed and surprised about the accuracy of the vision which Roberto had received during his Energy Enhancement Course.
<>We were just sorry that they had not committed enough time to complete the Four Levels of the Energy Enhancement Meditation Course because truly folks, you need to remove all the past life blockages, ancient karma, past life vows, to which everyone is prey. Everyone has skeletons in the cupboard which need to be taken out and burnt!
<>Bad luck and trouble are my only friend.
<>I've been down ever since I was ten.
<>Born under a Bad sign.
<>I've been down ever since I could crawl.
<>If I didn't have bad luck.
<>I wouldn't have no luck at all!