JEANS SEPTEMBER 2005
COURSE TESTIMONIAL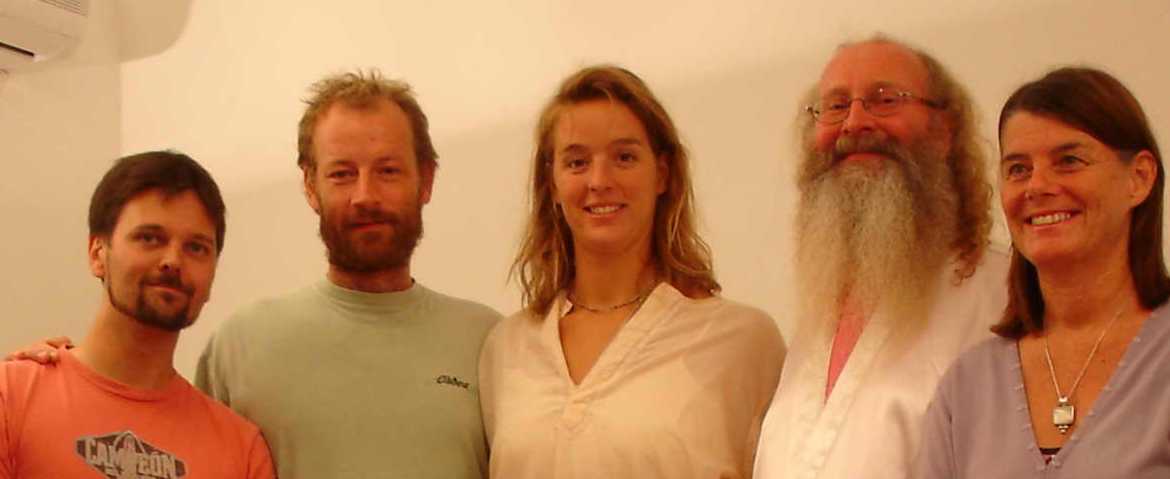 JEAN, THOMAS, AMY, SATCHIDANAND AND VANESSA IN SPAIN
My Introduction and background
My name is Jean, and I am a thirty seven year old Chartered Engineer from the UK working in the Nuclear Industry.
Since beginning the four-week Energy Enhancement course two weeks ago I have been consistently impressed with the efficacy of this programme.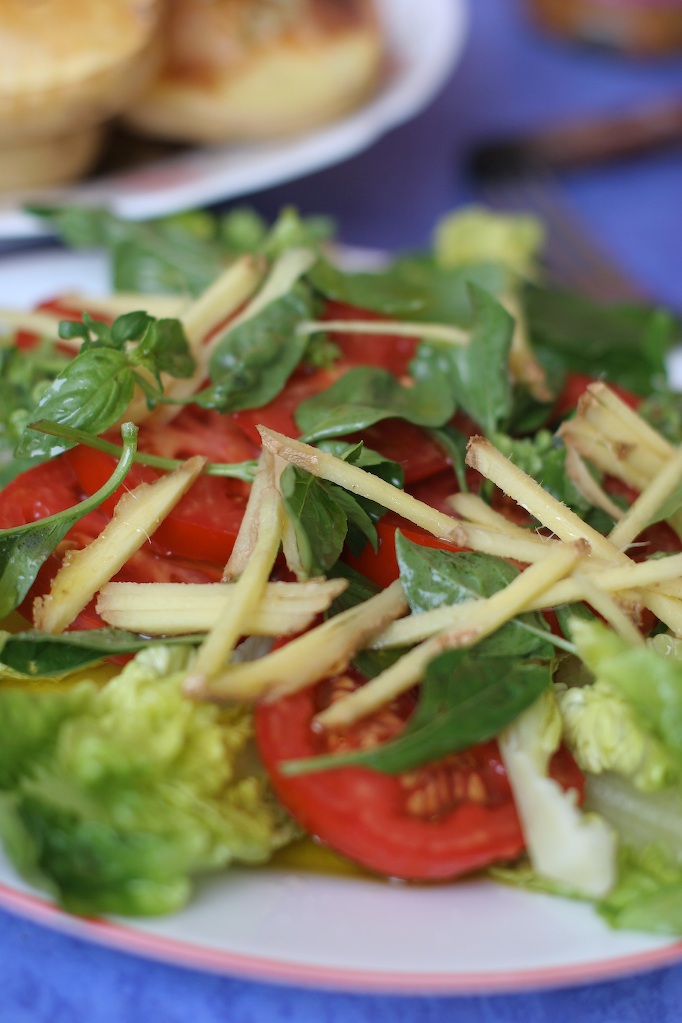 YUKO SATO LIKES FOOD AND INDEED PROFESSIONALLY PHOTOGRAPHS FOOD AND MANY OTHER THINGS FROM SHANGHAI TO LONDON. FROM THE COURSE SHE WENT ON TO A TWO WEEK FAST AND LIVER CLEANSE.
"I have experience of many forms of meditation and practices for self improvement including: Transcendental meditation (TM) 12 years, Kriya Yoga 9 years, Sushila Buddhi Dharma (SUBUD) 7 years, and more recently the Sedona Method and the Course in Miracles. The Energy Enhancement programme encapsulates and expands all of these systems, it is complete and no questions are left unanswered."
After years of trying all these methods, I had had some success with my mind and emotions but the DVD and Online Energy Enhancement Course over one year so improved my psychic vision that I was able to see 13 energy blockages along my spine as shiny black stones.
The extra energy from the ONLINE AND DVD EE Meditation caused me shake every time I meditated, a phenomena that has been reported in many books describing the action of Kundalini energy.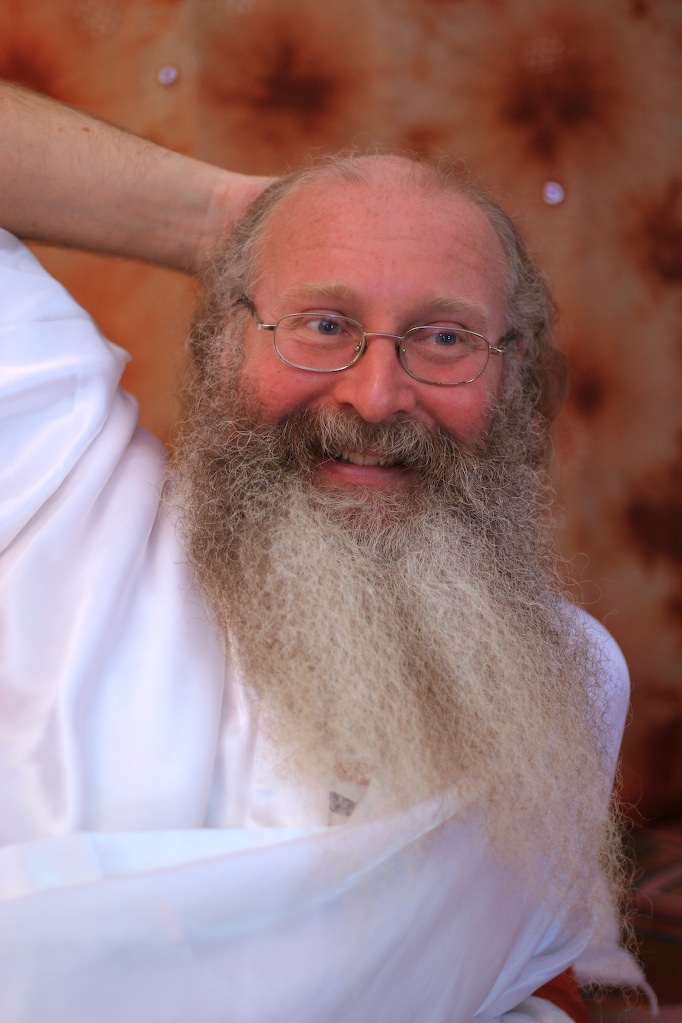 SATCHIDANAND BY YUKO SATO
I had to wait for the advanced blockage removing techniques of EE Level 2 and a lot of hard work over one week before these energy blockages were removed and my Kundalini shaking, so much a part of my preliminary Energy Enhancement meditational experience over the last year, was brought to a stop.
Energy Enhancement In Spain Course Arrangements
The course takes place in L'Escala on the Costa Brava in Northern Spain. The duration is four weeks to learn the four levels of Energy Enhancement.
I was allowed to make payments in easy monthly instalments via Pay Pal beginning a year in advance of the course start date. This planning well ahead also allowed me to book cheap flights from my home in the UK to Barcelona. From Barcelona I caught a train to Figueres station (only 8 Euros) where Satchi collected me.
Accommodation is available at the SOL centre with Satchi and Devi or in one of the many campsites and villas available nearby. I chose to stay at the SOL centre to take maximum advantage of the 'Buddha Field' of energy, which pervades there.
This highly charged energy field boosts progress towards freedom from negative feelings, circumstances, persons, places and conditions – towards enlightenment.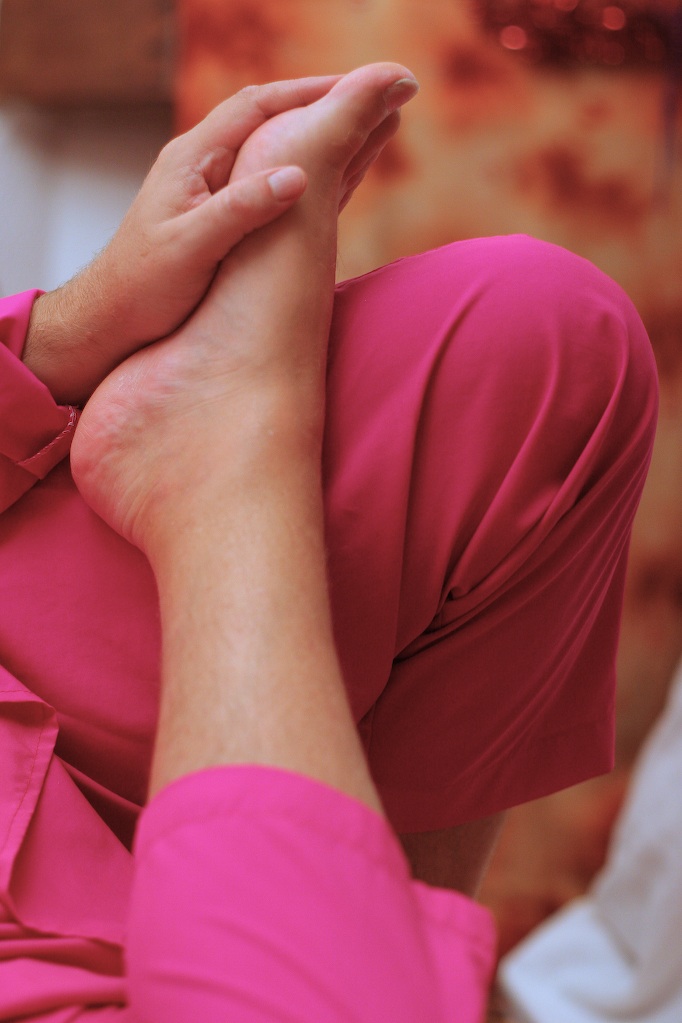 SATCHIDANAND BY YUKO SATO
What is Energy Enhancement?
Energy Enhancement is a systematic and complete programme for removing all the negative thought forms (blockages), which cause an individual to be unhappy, stressed, unenthusiastic and tired. This course promises enlightenment.
ENERGY ENHANCEMENT SATCHIDANAND AND DEVI DHYANI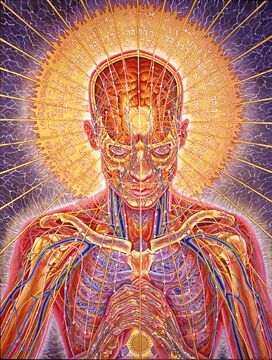 The course was devised and is delivered by Master Satchidanand (Satchi) and his wife Devi Dhyani. These two highly evolved individuals have very impressive credentials. Satchi had two enlightened masters, Zen Master Roshi Hogen of Japan and Swami Satchidanada, Yogiraj and disciple of Swami Sivananda of Rishikesh of India and the USA who died in 2002 at the ripe old age of 89.
Devi has been teaching Meditation for over 20 years (34 years - SATCHI). All the details and much more are available at www.energyenhancement.org. The benefit of all this is available to all the students who undertake the course – it is real!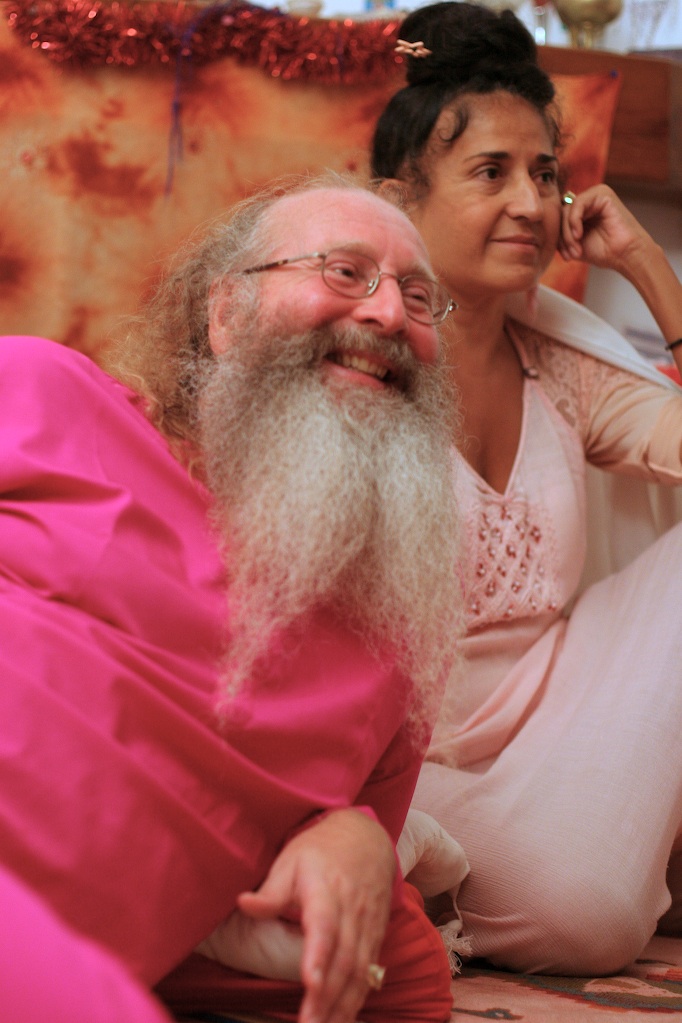 DEVI DHYANI AND SATCHIDANAND BY YUKO SATO
ENERGY ENHANCEMENT PROGRAMME LEVEL 1
The programme begins at level 1 which includes basic training in meditation and the manipulation of life energy (Ki, Chi, Pranha, Orgone, Kundalini). It also includes techniques for avoiding food, which contains poisons such as pesticides and for dealing with the effects any poisonous substance, which you may have ingested in the past. These poisons reduce your energy and therefore your progress towards happiness.
ENERGY ENHANCEMENT PROGRAMME LEVEL 2
Level 2 provides training and actual experience in removing the blockages (negative thought forms) to the free flow and accumulation of this energy in the body. With the skills learned in this stage it is possible for an individual to systematically remove all these blockages improving day by day until eventually none are left. This state of freedom is commonly referred to as Enlightenment or the end of personal suffering. I have not encountered any other system, which makes the light at the end of the tunnel so clear and attainable.
ENERGY ENHANCEMENT PROGRAMME LEVEL 3
Level 3 deals with past life resolution (I will be taking this part of the course in the next week)
ENERGY ENHANCEMENT PROGRAMME LEVEL 4
Level 4 deals with the mastery of relationships – or how to help your loved ones and acquaintances (final week)
My Experiences
Energy Enhancement Online course
Prior to coming on the residential course at L'Escala I had an excellent introduction to Energy Enhancement by taking the online course. Over a period of a year I was introduced to and worked with the principles of Level 1 of Energy Enhancement. The course material was abundant and clear.
Any clarification that was required was forthcoming from Satchi via email. So I already knew before I came to L'Escala that the programme was effective because from the online course I had already had experience of energy flowing through my body, Kundalini shaking and psychic vision of the blockages (negative thought forms) like shiny black stones, which restrict that flow.
My Energy Enhancement Residential Course in Spain
My first notable experience on the course came when Satchi gave instructions on how to sit correctly in meditation. With Satchi's help I was able to align my spine perpendicular to the surface of the earth and the Kundalini energy that radiates from within it.
Kundalini Shaking
The flow of energy caused my body to shake like electricity. I had had this shaking experience before with the more advanced level one techniques of the DVD Course but this time all that was required was correct posture.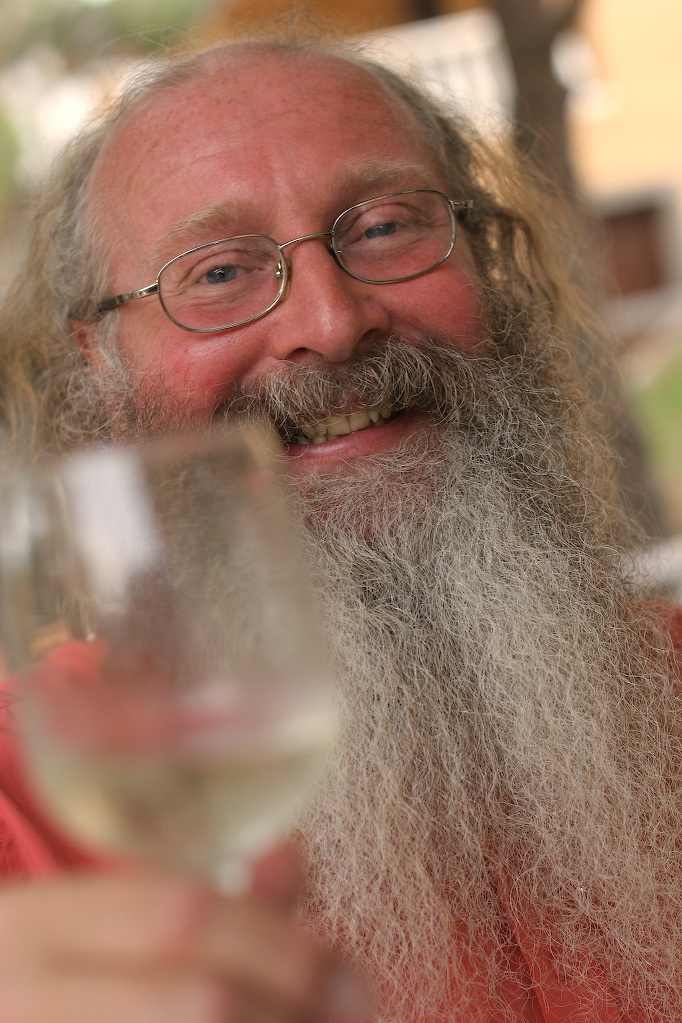 SATCHIDANAND - TAKE WHAT IS IN MY HAND, DRINK!!! BY YUKO SATO
Heart Chakra Warmth
Throughout Energy Enhancement Level 1 I experienced instances of movement and beautiful warmth in the heart as the Chakra increased in energy. This occurred during initiation from Devi, dealing with toxins and construction of psychic protection. The flow of energy became stronger and stronger causing my body to shake more intensely as it hit upon resistances.
Blockage Removal Techniques
In Energy Enhancement Level 2 the techniques were given to remove those resistances – the first few baby steps towards ultimate freedom. Some of my experiences of blockage (negative thought form) removals are given below:
Heart Chakra Blockage: This was my first blockage removal attempt and required a little help from Satchi. After I had worked on it for a while without completion Satchi asked if he could have a look to which I replied in the positive.
From that point I was aware of great heat and light at the front of my body as though the sun was shining on me – but I was indoors! Needless to say the blockage is gone!
Solar Plexus Chakra Blockage: For some time I had been experiencing pain at the bottom of my breast bone – one of the signs that there is a blockage. I tackled it with the techniques of Energy Enhancement Level 2 until it was successfully removed. There was an immediate reduction in pain which reduced to virtually nil over the following days – proof to me that these techniques work!
Blockages on the spine: I had been aware from using the techniques of level 1 gained from the online course that there were blockages along my spine. These blockages caused my body to shake when connecting to high levels of Kundalini energy – an interesting phenomena which let me know that something was happening but not helpful in the long run.
Using the techniques of level 2 to remove these thirteen blockages which looked to me in my meditation like shiny black stones, the shaking ceased and the energy increased!
Childhood trauma – The techniques of EE can be used to remove the negative thought forms associated with past trauma. When I applied the techniques to the memory of a near fatal childhood accident when I fractured my skull at the age of two I spontaneously experienced wonderful feelings of warmth and compassion towards the child that I was, and of forgiveness the whole situation that had occurred.
These are just a few of the experiences that I have had since being here. All of my fellow students have had similar and much more dramatic experiences.
Conclusion
I have been working for over 12 years with many well known techniques including Transcendental meditation and Kriya Yoga, Subud, A Course in Mircles and the Sedona Method.
Although I have made good progress with these techniques I now consider these to have been preliminary techniques to prepare me for Energy Enhancement.
These methods that I have tried before simply don't provide for the systematic identification of Energy Blockages or contain the Advanced Techniques for the removal of the energy blockages to enlightenment that Energy Enhancement does.
If you are serious about self-improvement, growth, change, enlightenment! Then the Energy Enhancement course is for you.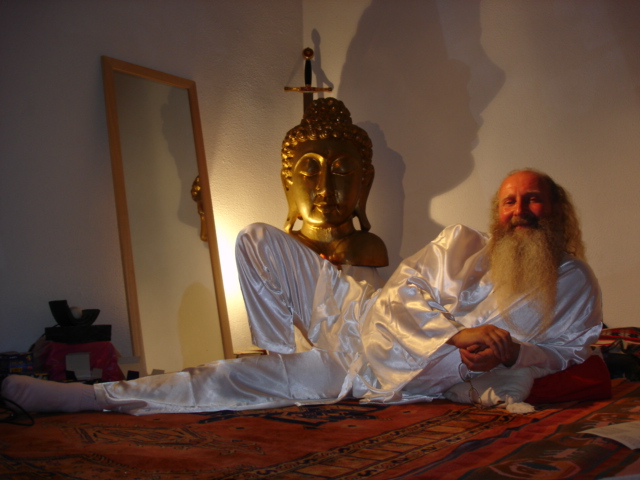 SATCHIDANAND BY AMY ZANTRAS. AMY ZANTRAS IS LIVING AS A MASTER IN AN ASHRAM IN INDIA AND SPEAKING IN SATSANG IN INDIA, CANADA AND SWEDEN.
If you are tired of all the many systems of meditation which leave questions unanswered and where the path to enlightenment is ill defined and uncertain then don't delay end the suffering as soon as possible – learn Energy Enhancement.
Jean, FROM THE SEPTEMBER 2005
ENERGY ENHANCEMENT COURSE
ENERGY ENHANCEMENT - THE INTELLECT IS GOOD, BUT IT CAN NEVER BE GOOD ENOUGH!!
THE WORLD PROBLEM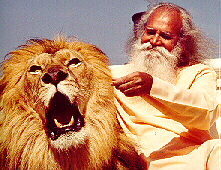 My master, Swami Satchidananda knew all of this. They asked him about the Rulers of the World. "You are a famous man, you have shaken the hands of all these leaders and Prime Ministers. Just what do you think of them?"

First of all he said that it was very dangerous to speak of these people or even mention their names.

For this reason he said he would tell a story.

If you had an election for the leader of the council in a town and 75% of the people in this town were thieves, murderers and their accomplices, just what sort of a person would they elect?

|

|

|

|