ENERGY ENHANCEMENT REMOVES ACUPUNCTURE BLOCKAGES WHICH CAUSE NEGATIVE EMOTIONS AND STRATEGIES
The Five Elements
Energy Channel or Meridian
Negative Emotion caused by the Energy Blockage
Strategy using this Negative Emotion

Wood meridians

Liver and Gall Bladder

Irritation and Anger
Violator

Selfish Star

Fire Meridians
Heart, Triple Warmer, Pericardium and Small intestine
Manicism
Violator

Selfish Star

Earth Meridians
Stomach and Spleen
Needing to give Sympathy and Attention

Constantly Seeking Sympathy and Attention

Selfish Star

Poor Me

Metal or Air Meridians
Lungs or Large Intestine
Depression and Sadness
Poor Me
Water Meridians
Kidney and Bladder
Fear
Poor Me

Violator

AS ENERGY BLOCKAGES MOVE WITHIN THE BODY FROM ONE MERIDIAN TO ANOTHER WE GET MANIC DEPRESSION, BI-POLAR DISORDER - MANIC DEPRESSION.

BIPOLAR DISORDER IS MANIC DEPRESION!!

YES, ENERGY BLOCKAGES CAN MOVE WITHIN THE BODY AND MOVE BETWEEN MERIDIANS!!

Acupuncture and Energy Blockages

Acupuncture is a healing modality which has been used for 4000 years. The Energy Channels of the body have been mapped for that time and scientifically, the ACUPUNCTURE points on the meridians which have been mapped for thousands of years have a much higher electrical resistance than the surrounding tissue. As yet, science has not been able to explain this but scientifically, empirically, the evidence exists!!

For thousands of years it has been known by Chinese Taoist Masters of Acupuncture that negative emotions are a disease. Negative emotions are caused by energy blockages. Energy Enhancement removes All energy blockages and All negative emotions.

Yet Acupuncture can not remove the types and depth of energy blockages removable by Energy Enhancement!!

ENERGY BLOCKAGES THE CAUSE OF ALL DISEASE AND PREMATURE DEATH

Acupuncture explains that health problems start with what are called energy blockages.

These Energy Blockages exist at least 6 months before there is any disease!!

The Theory of Acupuncture Diagnosis, Five Element Traditional Chinese Medicine, says that each Energy Meridian in the human body corresponds to one of the 5 Elements, and each Energy Blockage also creates a Negative Emotion corresponding to the Element of the Meridian.

And not only that, Each negative emotion corresponds to negative strategy energy blockages - also easily removable by Energy Enhancement advanced techniques in Energy Enhancement Level 3 - Click here!! - which are those splits in the central stem personality corresponding to the selfish separative ego.

If you look at the 5 Elements in the diagram of the Shen and Ko (Kundalini) cycle, a circular diagram, you will see that the table above joins up, top and bottom.

ENERGY ENHANCEMENT YOGA MEDITATION SAMYAMA IS THE CURE

Remove the Energy Blockages with the advanced techniques of Energy Enhancement slowly releasing all the incredible potential of a normal human being, as the blockages go, the intelligence increases and enlightenment itself is sure to follow.

Finally, the Ancient Acupuncture Treatment to remove "The Seven Dragons and the Seven Internal Demons",

which you can receive from any practitioner of Traditional Acupuncture, is a wonderful treatment to get rid of the simplest of the Energy Blockages, but Energy Enhancement Techniques are really needed to remove those blockages which are deeper and more intense.

INCREASE YOUR INTELLIGENCE
ENERGY ENHANCEMENT TEACHES YOU HOW TO REMOVE ALL THESE PAINFUL PARTS AND EMOTIONS WITHOUT ANY PAIN OR PROBLEM, JUST THROUGH MEDITATION AND THE PRESENCE OF YOUR TEACHERS, IN THE BUDDHAFIELD..
ILLUMINATION ENLIGHTENMENT
ENERGY ENHANCEMENT VIDEO COURSE
REALLY INCREDIBLE - WE HAVEN'T HAD TIME TO CHANGE THE PAGES SO GET IN TOUCH BY EMAIL TO RECEIVE YOUR SPECIAL PRICE COURSES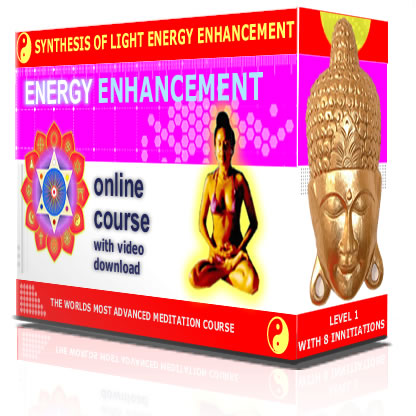 INCREDIBLE - THIS WEEK ONLY!!
FOUR LEVEL COURSE
BY STREAMING VIDEO - 75 HOURS VIDEO!!
email sol@energyenhancement.org for details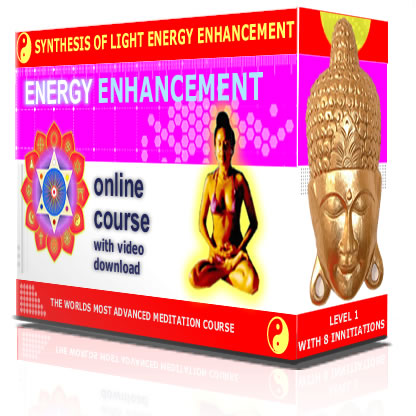 INCREDIBLE!! ONLINE STREAMING VIDEO -
BUY PER LEVEL
email sol@energyenhancement.org for details
LIVE ENERGY ENHANCEMENT COURSES
ARE 28 DAYS TWO LEVELS PLUS FOOD AND ACCOMMODATION
NOW!! ENERGY ENHANCEMENT LIVE COURSE - IGUAZU FALLS 14TH NOVEMBER 2014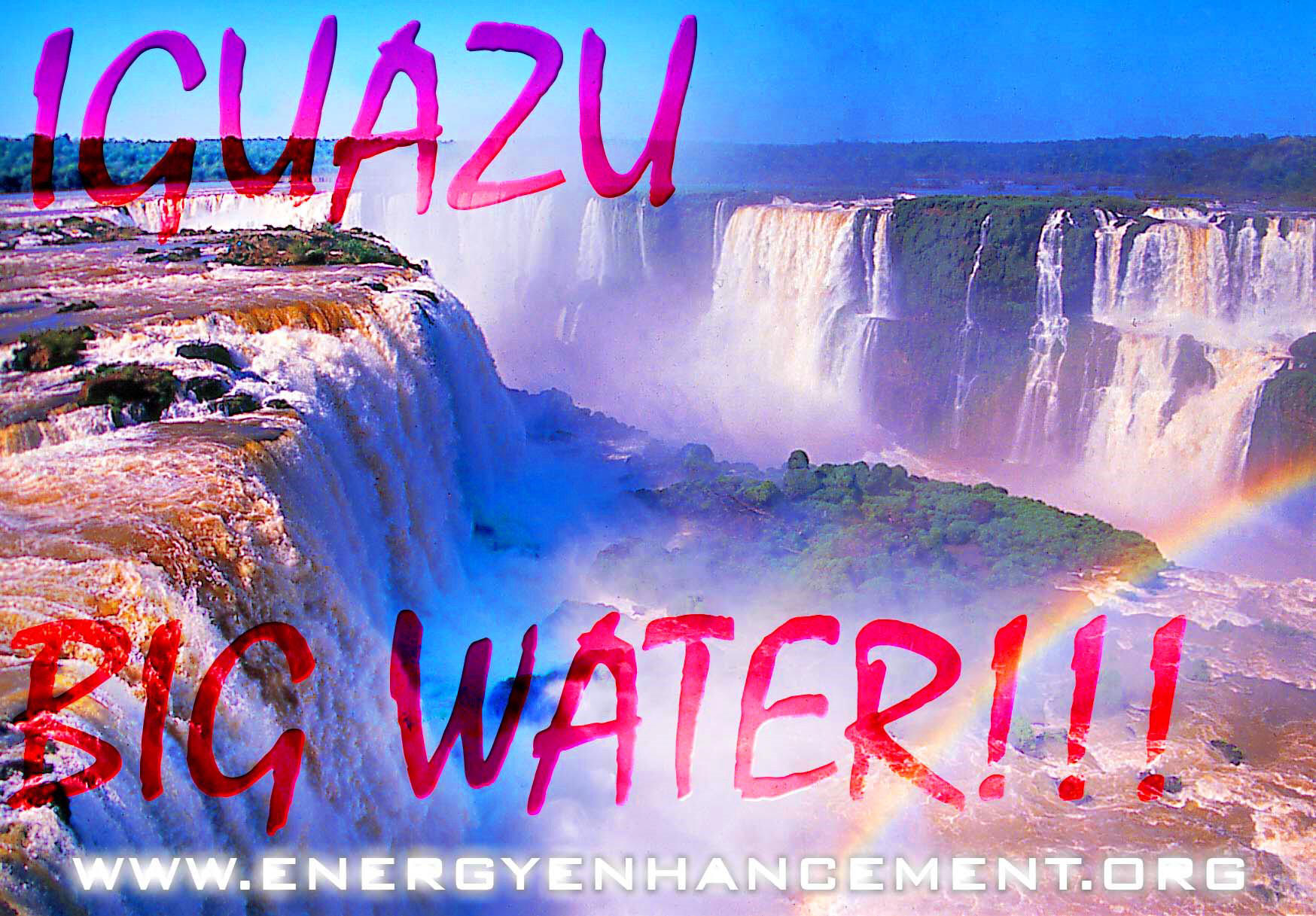 FREE IGUAZU DVD DOWNLOAD - WRITE TO US!!

email sol@energyenhancement.org for details

LIVE ENERGY ENHANCEMENT COURSE INCREDIBLE!! INDIA TOUR AND ENERGY ENHANCEMENT COURSES STARTS JANUARY 2015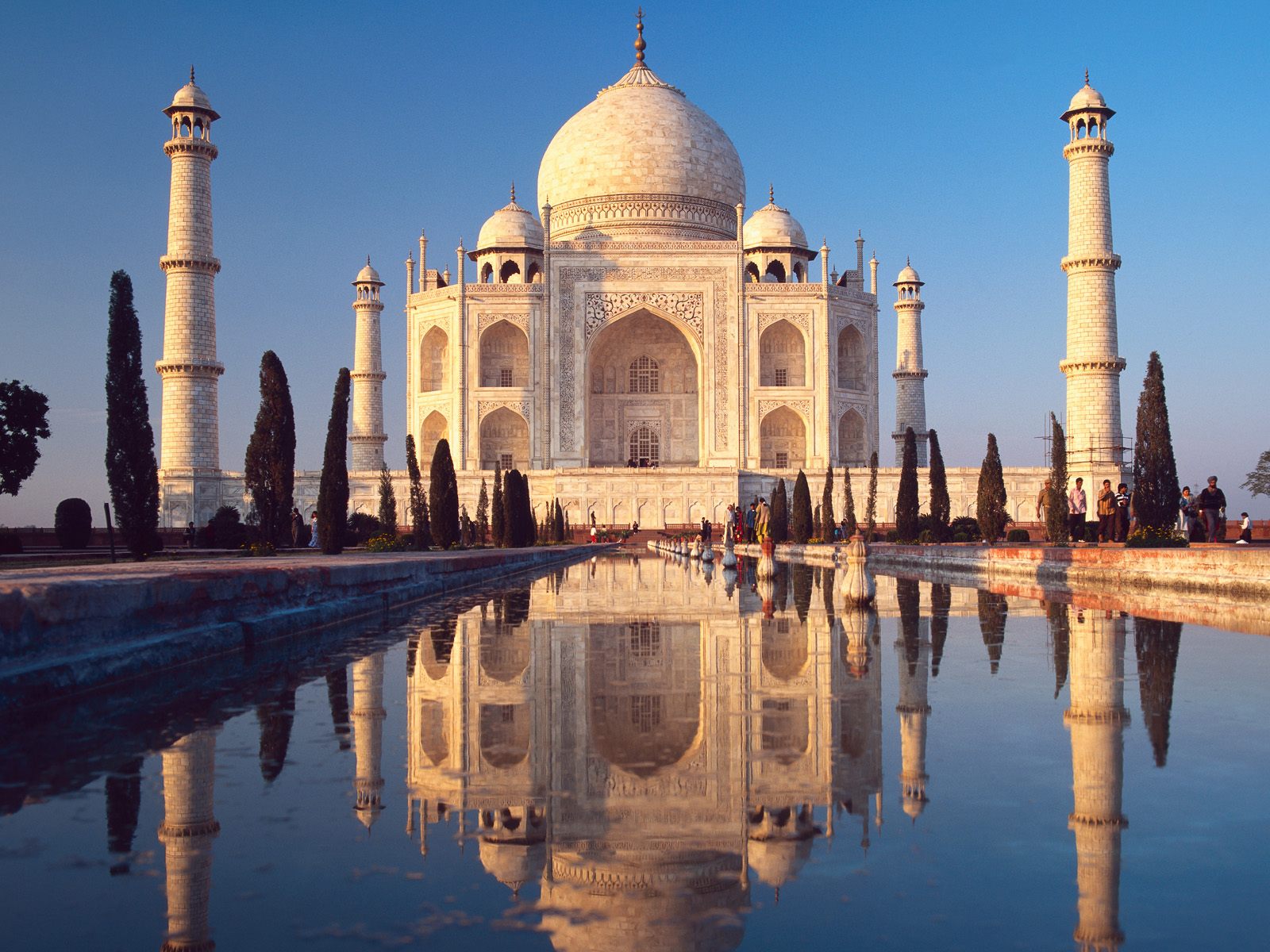 DEVI DHYANI - THE DANCER POSE AT SUNSET
email sol@energyenhancement.org for details
Energy Enhancement recommends that you start with any Streaming Video Course - practise a little and take advantage of asking questions of Satchidanand by email. Or just come on the Live Course Straight away, and get the Videos to practice in advance! <> Enormous benefits above the normal Meditation Course come with just a few Initiations, Meditation, Kundalini Kriyas, Alchemical VITRIOL - Grounding Negative Energies, and Contact with an ineffable source of Energy, Light and Love, the Soul!
Definitely, Failing to Plan is Planning to Fail.
LEARN ENERGY ENHANCEMENT
GET IT NOW!!
ENERGY BLOCKAGES AND GURDJIEFF'S ORGAN, KUNDABUFFER
<>
ENERGY ENHANCEMENT ENERGY BLOCKAGE DIRECTORY
ENERGY ENHANCEMENT EMOTIONAL BLOCKAGES DIRECTORY
THE ENERGY ENHANCEMENT GURDJIEFF AND ENERGY BLOCKAGES DIRECTORY
INTRODUCTION PART ONE
OBELISK ANTAHKARANA KUNDABUFFER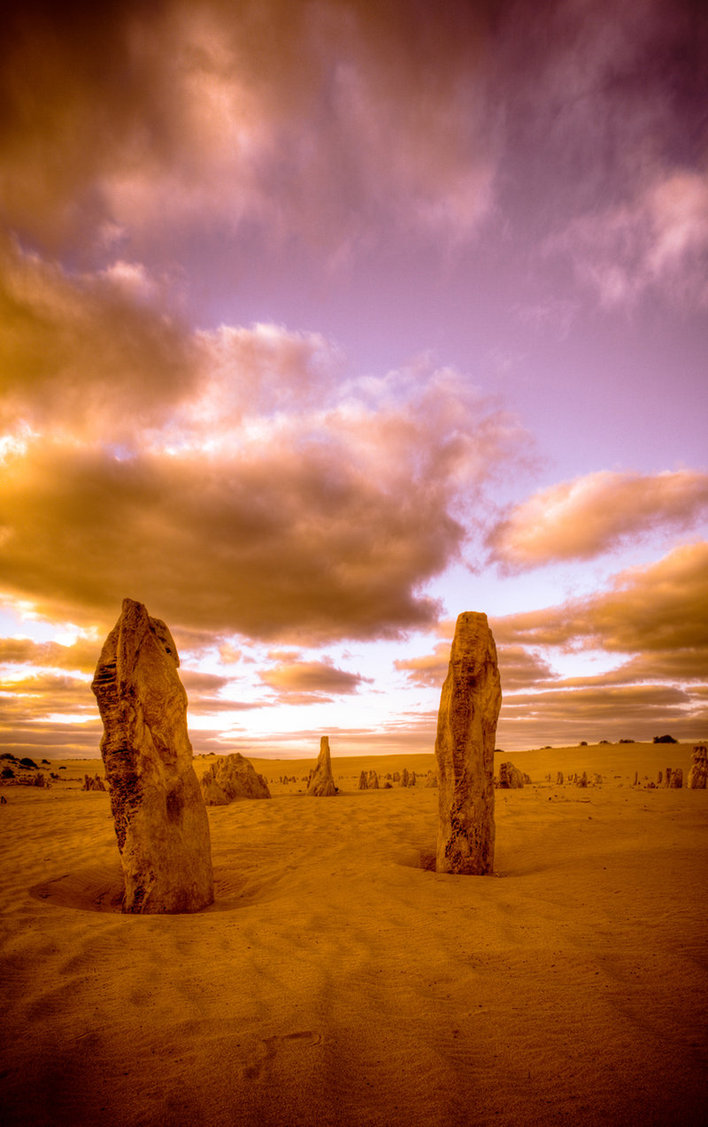 Part of the beauty of Gurdjieff's master work, Beelzebub's tales to his Grandson, is that not only does he describe the energy blockage problem we all face as inheritors of the crystallized consequences of the properties of the energy blockage organ Kundabuffer, but he provides hints and keys about how we can ultimately dissolve these energy blockage crystallizations. One such key to eliminating these energy blockages from one's presence appears in the story about the labors of the Very Saintly Ashiata Shiemash.

Ashiata Shiemash was a messenger from Our Endless Endlessness sent to Earth to assist the three brained beings here to free themselves from the effects of this energy blockage organ Kundabuffer.
He grew up and lived in the region of ancient Babylon.
Ashiata Shiemash determined in his observations of the contemporary humans that the way to assist humanity in freeing itself was to create conditions in which the sacred being impulse of Soul Objective Conscience could pass from the first Chakra above the Head - the Intuitive Soul Chakra, into the conscious intellectual mind. In short, he realized that when properly trained, people could use their conscience as a guide to lead them beyond the limitations of their own intellectual egoism.
Remember that it was the heartless, soulless intellect which invented Hitler's Final Solution to the Jewish problem which consisted of Genocide, murder and incinerating the bodies of the Jews murdered in concentration camps. Anyone who had a Heart or a Conscience could never implement this type of policy.

From the point of view of our work with Soul Chakra Essence, conscience is that "small still voice" within us that speaks without words. It is a voice of silence. Ashiata Shiemash's conclusion was that if one consistently lived one's life in accordance to the direction of one's Soul Chakra Conscience, one would gradually dissolve those energy blockage crystallized consequences of the properties of the organ Kundabuffer which is exactly the Fourth Initiation of Energy Enhancement!!
ONLY ENERGY ENHANCEMENT TALKS ABOUT CONSCIENCE!!
ONLY ENERGY ENHANCEMENT TALKS ABOUT THE NECESSITY OF BECOMING GOOD!!
ENERGY ENHANCEMENT IS TRUE SPIRITUALITY!!
To become aware of one's conscience, one must learn to distinguish its subtle "sound" from the din of one's thoughts and emotions, many of which are expressly designed to drown out this conscience voice of the first Chakra above the head called the Soul Chakra.
Our intuitive Soul Chakra conscience is a gift from the Absolute. It is our direct connection with Our Endless Endlessness. The goal of our practice as well as that of the many true spiritual traditions is to enable one to reach the state of Being in which one lives one's life in continuous accordance with one's conscience - a Soul Infused Being is Illuminated, Enlightened.
In such an Intuitive Enlightened state one knows exactly what to do from moment to moment because that intuitive knowing arises in one's presence as naturally as one takes a breath. One does not have to think about what to do, one simply does what presents itself to be done.
Illuminated, one lives in the awareness of continuous connection with the Absolute. Although this goal is lofty, the first step on this path begins with Self-Observation and Meditation.

As described in detail elsewhere in the Yoga Sutras of Patanjali, the Self is the highest chakra above the head called God in some religions.
Ramana Maharshi recommended this meditational practice called by him, "The Vichara" as the search for the Self through the guided meditation using the Mantra, "Who am I" or as my Zen Master Hogen translated for me, "What is it". Suffice to say that the pursuit of this meditation very quickly results in Illumination. This is the real Self Observation.

However Self-Observation always results in a practice in which one learns to observe the activities of each of the three brain systems, the mental, emotive, and moving/instinctive centers, and also the strategies used by sub personalities within the system called the Poor Me, The Violator and the Selfish Competitive Star - The Showoff!! From a point of view of silent awareness one does not attempt to engage the thoughts, emotions, and sensations that one observes, one simply sees them as they are: events in one's field of awareness.

Once the symptoms of the energy blockages are seen, it is a simple matter to remove the energy blockages by the means of the guided meditation, Energy Enhancement Seven Step process of level Two of Energy Enhancement.

As mentioned previously, one of the purposes of Self-Observation is to enable one to get a good look at the symptoms of the energy blockages in one's own organism. One can learn to see the thoughts about oneself and the emotions that these thoughts stir up as something separate from one's essential self. Suggestions of symptoms seen by a Master further extends this perspective.
With these observations from a Spiritual Master or from spiritual friends around you, one has the opportunity to see the activities of the properties of the organ Kundabuffer as they arise in conjunction with other beings. Together these practices can begin to open one's awareness to the nature of one's soul essence, which extends well beyond the energy blockage isolated, conditioned, and reactive egoistic, selfish, competitive robotic Android Dalek personality that most people take to be the sum total of who they are.
ROBOT ANDROID DALEK PERSONALITIES CAN BECOME HUMAN IN THE LIGHT OF SAMADHI IN THE LIGHT OF THE BUDDHAFIELD

As one begins to see clearly through Self-Observation the automatic processes of one's energy blockage conditioned android, and the removal of these symptoms by the Energy Enhancement Seven Step process, one's contact with essence deepens, one eventually reaches a point where one can begin to make efforts of will to move beyond one's assemblage of energy blockage mechanical habits.
As we remove the energy blockages of the selfish competitive ego we automatically start to become more enlightened. However sometimes we need to make efforts to move beyond the ego. These efforts can take a variety of forms, from physical exertions to the letting down of one's emotional defenses to refusing to express an emotion that automatically arises in connection with a thought. One might let go of an identification one has had with a particular self-image, or one might even make dramatic changes in what one does in one's everyday life.
Whatever the form it may take in an individual instance, the practice is the same: one is making efforts to act from soul essence rather than through the egoistic android, and one is making efforts to allow one's essence to experience life directly. Then one is engaging in what Gurdjieff calls Being-Partkdolg-Duty. The Soul Infused Being Duty.
As the heart soul essence expands the separative I, Me Ego becomes, "WE".
We do not see ourselves as separate and superior like the Gurdjieffian term "Hasnamus", which can be translated as, "People who have no we" no conscience, no soul, no essence, no heart - heartless psychopaths like Oligarchic Elite Hitler, Stalin and Mao.

Gurdjieff's story of the origins of the Energy Blockage organ Kundabuffer and the necessity of its removal can be read as the literal truth or as a spiritual allegory. What is important is that it gives us a mirror in which we can begin to comprehend that our various thoughts and emotions and our ego-centered living habits keep us in a continual state of separation from our true Self. In particular, Gurdjieff points us to a path by which we can begin to move beyond this state of separation and to regain our sense of connection with the Universe taught by Spiritual Masters in every generation, in every era of history back to the year dot.
The essence of all spiritual techniques is the energy absorbed from a Spiritual Master and the stillness inside which allows you to absorb it. This ability to absorb energy comes from proximity to the Master, the Master removing some of your energy blockages and then the continuation of the removal of Energy Blockages through your own efforts. At various points in the process more energy blockages may need to be removed by the Master.
When all Energy Blockage Kundabuffers and their Crystallisations have been removed, then we reach the state of Soul Infusion or Enlightenment, Illumination.
"For those who believe in Enlightenment and Understand the Urgency of the Situation" Lord Buddha
Citizens of the World, become Enlightened.
Speed up your Process with Energy Enhancement techniques.
You have nothing to lose except your chains!!
GURDJIEFF AND ENERGY BLOCKAGES
GURDJIEFF'S
ORGAN, KUNDABUFFER
GURDJIEFF'S SYSTEM OF HUMAN DEVELOPMENT: "THE WORK"
<>THE OBJECTIVE ART OF GURDJIEFF AND KUNDALINI ENERGY
GURDJIEFF Reciprocal Maintenance Meditation, Buffers or Energy Blockages, Mechanical people, Sub – Personalities and the Soul Personality or Essence, through the work of Gurdjieff Part 1 of 2

GURDJIEFF Reciprocal Maintenance Meditation, the Solution to the Problem of War, Increase of Life leading to Immortality through the work of Gurdjieff Part 2 of 2
<>Tapas IS the Conscious Suffering of Gurdjieff
<>Gurdjieff say about Meditation, Orage, Egoism and the Enhancement of Energy
What did Gurdjieff say about Meditation, Orage, Egoism and the Enhancement of Energy? Pt 3 of 3 "The force and degree of a man's inner benevolence evokes in others a proportionate degree of...
<>What did Gurdjieff say about Meditation, Ouspensky, Egoism and the Enhancement of Energy
What did Gurdjieff say about Meditation, Ouspensky , Egoism and the Enhancement of Energy? Pt 2 of 3 "The force and degree of a man's inner benevolence evokes in others a proportionate degree...
<>What Did GURDJIEFF Say about Meditation, Frank Lloyd Wright, Ego + Enhancement of Energy
What Did Gurdjieff Say about Meditation, Frank Lloyd Wright, Ego + Enhancement of Energy? Pt1 of 3 "The force and degree of a man's inner benevolence evokes in others a proportionate...

Energy Enhancement Meditation Opening the Heart, Relationships, Gurdjieff, Hanbledzoin, Kundalini + Shaktipat
CONSCIOUSLY SPEED UP YOUR PROCESS
LEARN ENERGY ENHANCEMENT
GET IT NOW!!
ENERGY ENHANCEMENT COURSE REPORT
DOCTOR THOMAS FLUELLEN
Satchi and Devi have given so much of themselves that I do not know where to begin.
Dr Thomas Fluellen, Nuclear Physicist, and Swami Devi Dhyani in Granada, near the Alhambra, Southern Spain.

So I have been give the necessary tools to use in my everyday life to further me on my spiritual quest. My knowledge has been greatly increased in the area of herbalism, homeopathy, acupressure, all of which are more effective with the EE techniques. I have been shown the necessary yoga positions to focus upon to combat poor posture and the healing of a past shoulder injury. At the end of the course I can even keep my knees on the floor in meditation for an hour at a time now, showing the unblocking work done on my Base chakra and its Kundalini energy, whereas when I started I would have thought this was impossible.

I have been taught to test for pesticides in my food and understand the effect they are having on my health and the environment. I have been given methods, EE Initiation 5, to eliminate toxins when they are in my system. I have also been shown how to cook healthy energising food that will improve my life.

Devi has given me Reiki l and 2 initiations, which have been beautiful experiences and I will be able to practice them with those in need.

Satchi and Devi have given so much of themselves that I do not know where to begin. Their care and love has been with me throughout the past two weeks for which I am eternally grateful. They have openly shared their special gifts and knowledge, which has filtered into my life to make it more whole, which has helped me progress on my spiritual path far quicker than I expected.

DOCTOR THOMAS FLUELLEN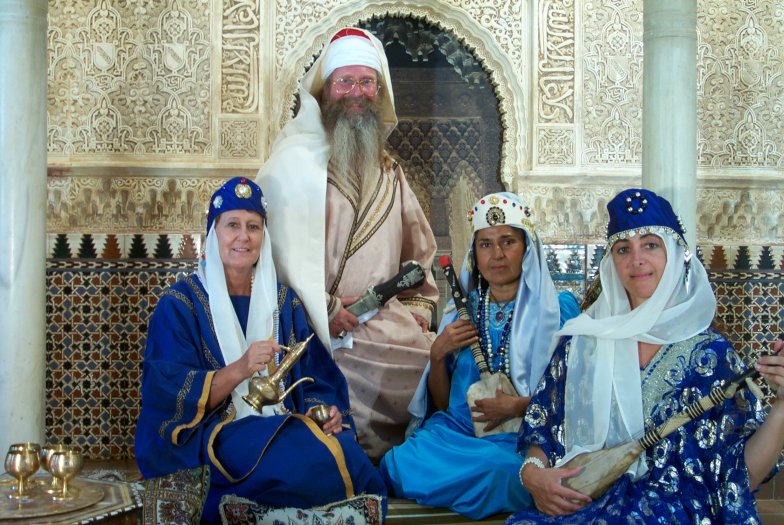 Swamis Satchidanand and Devi Dhyani with Students at the Alhambra in Granada, Southern Spain - many years ago!!
SACRED BEETHOVEN'S 9TH DVD!!
FREE DVD DOWNLOAD - WRITE TO US!!
SACRED BEETHOVEN'S (Sol Klimt)

SACRED DANCE BY DEVI DHYANI - GREAT PICTURE OF THE WINGS LIKE THE TOP ONE

DIRECTED BY SATCHIDANAND -

Links in to the Myth of the Union of Shiva and Shakti. (Here put in the Devi Satchi kiss)

(Back to Sol Klimt) The Kundakini Energy flowing between Female Base and Male Crown Chakras

links in to the Energy of The Father, The Son and the Holy Spirit.
THIS IS THE KISS OF THE DIVINE.. IT IS THAT MOMENT OF MEETING TWIXT HEAVEN AND EARTH. ILLUMINATION, ENLIGHTENMENT!!

Illumination, Enlightenment for all the World.
OM SHANTI SHANTI SHANTI
PEACE, PEACE, PEACE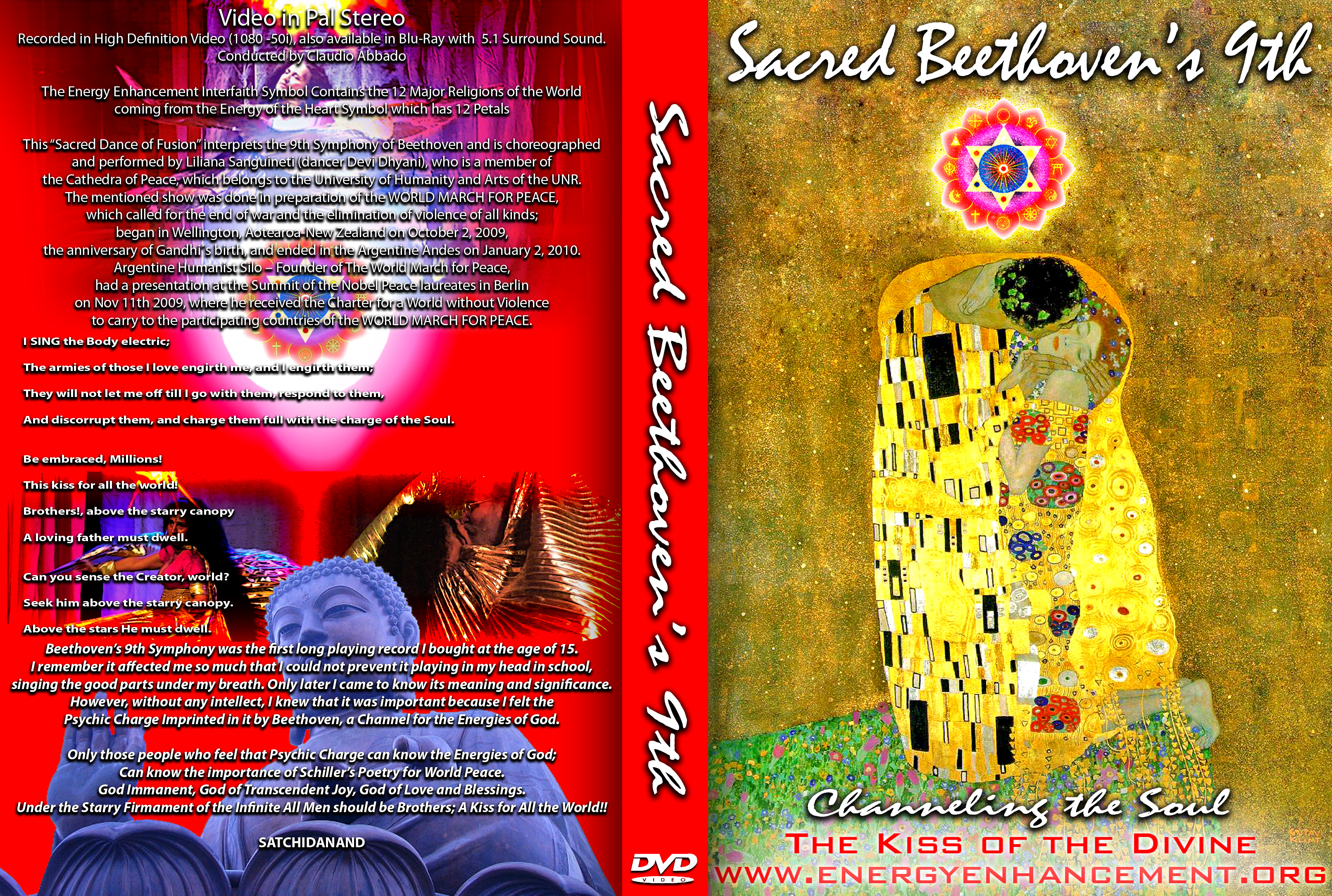 FREE DVD DOWNLOAD - WRITE TO US!!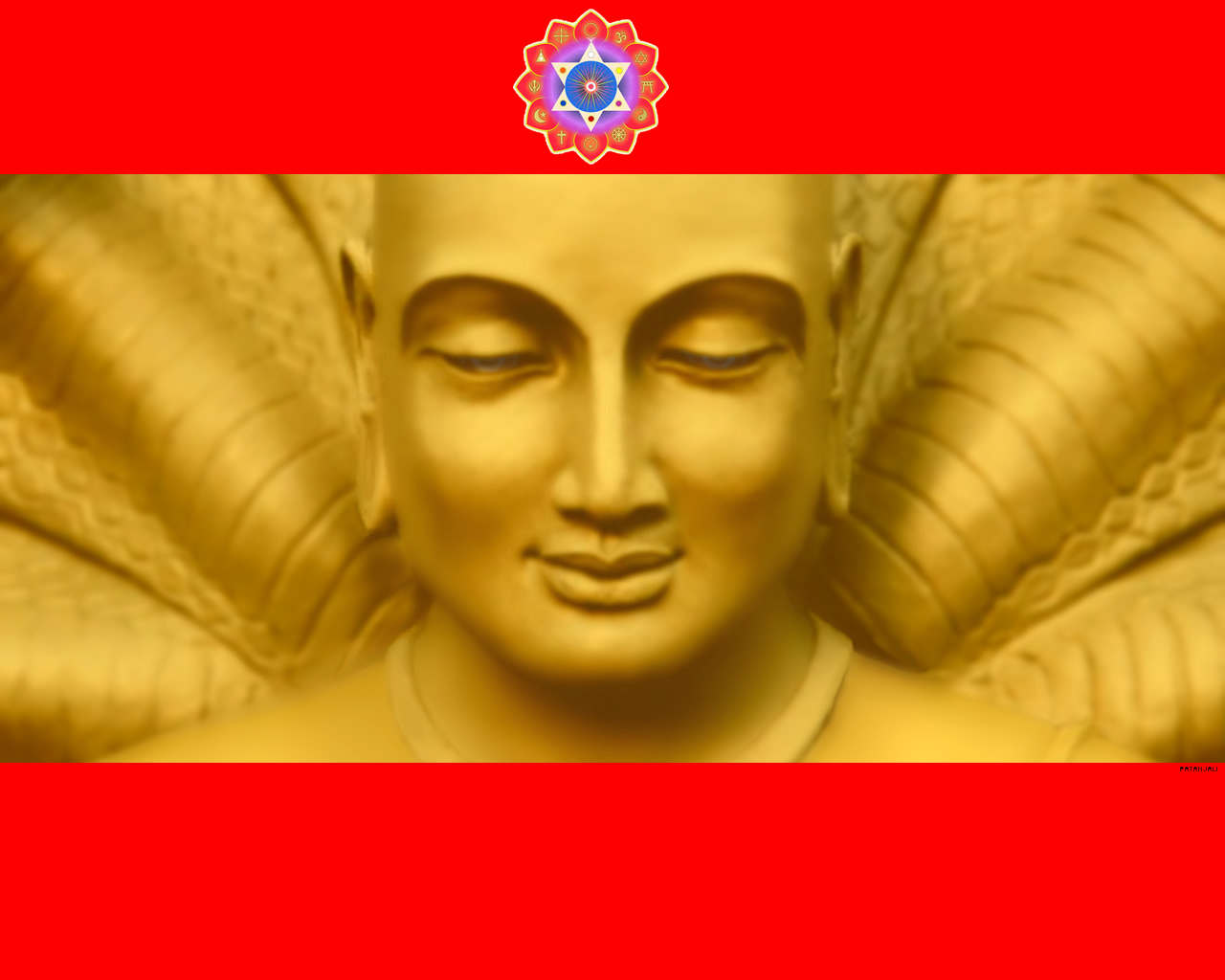 ILLUMINATED SAGE PATANJALI
INCREDIBLE!!
ENERGY ENHANCEMENT
REALLY INCREDIBLE - WE HAVEN'T HAD TIME TO CHANGE THE PAGES SO GET IN TOUCH BY EMAIL TO RECEIVE YOUR Energy Enhancement COURSES
SEE BELOW!!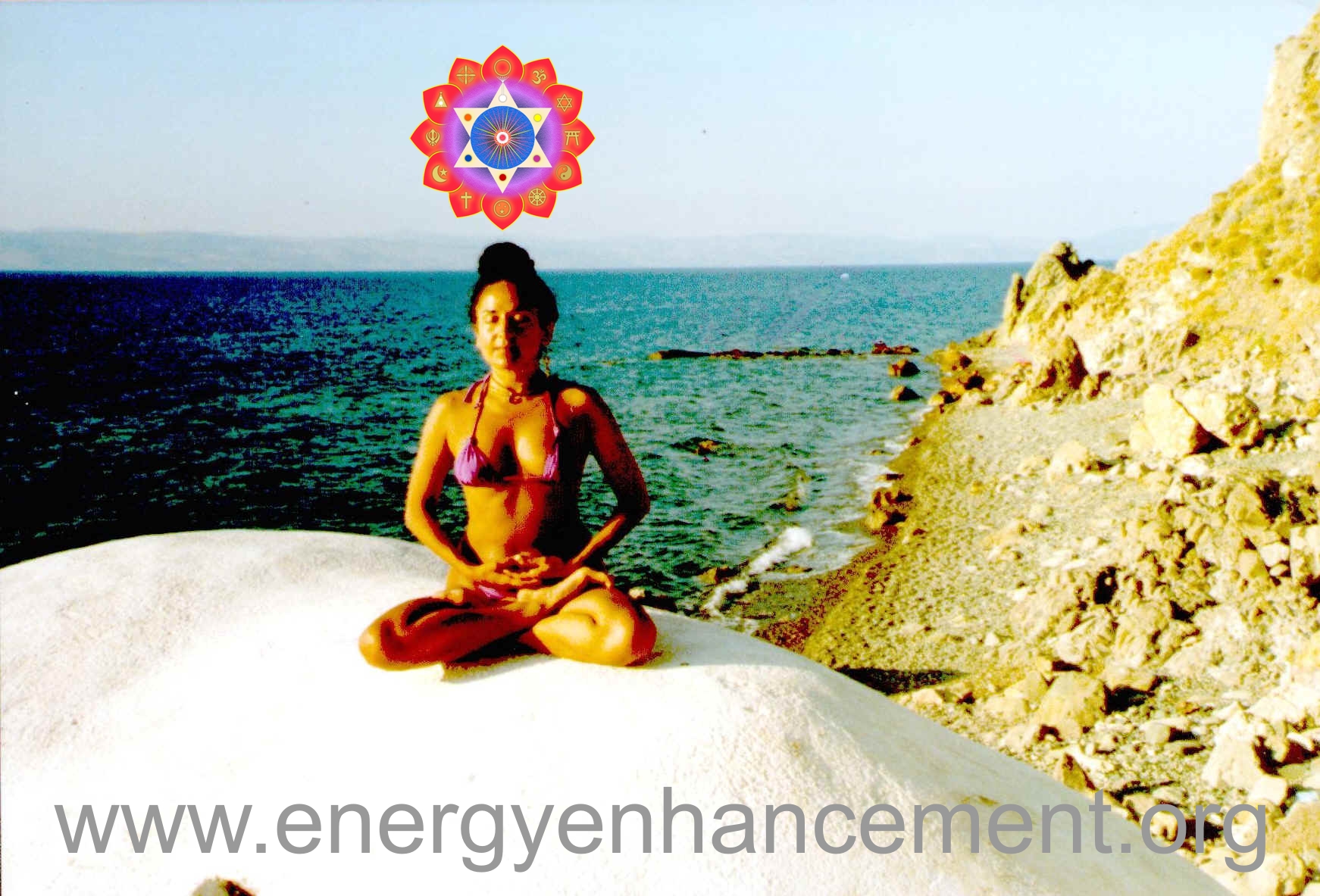 BUY NOW!!

AVATAR: THE LAST AIRBENDER

SATCHIDANAND MOVIE REVIEW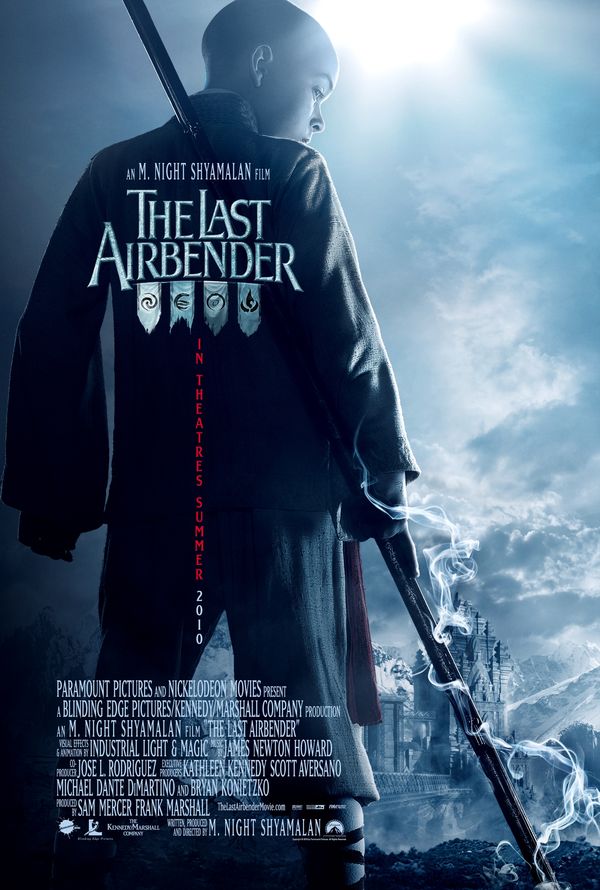 Like the movies The Last Samurai, Star Wars and the Lord of the Rings, when they first came out and afterwards, there has been a lot of criticism of his movie.

The critics, bless their cotton socks, still, none of them get Star Wars and the Lord of the Rings - not that they are metaphors, but that, "they are applicable" - quote from JRR Tolkien.

However, the meaning and significance of this movie which creates and channels its Psychic Charge is such that the second installment will be made.

Great Special Effects and a wonderful story should make this a must for every Child at Heart.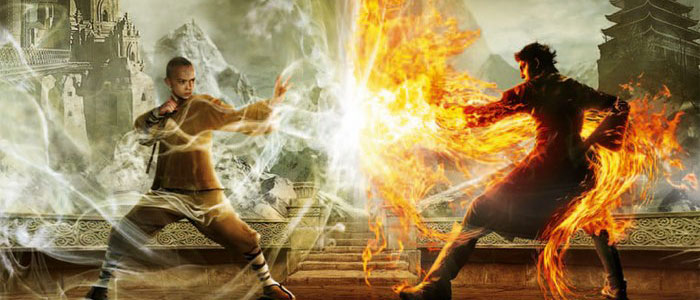 The peoples of the earth are split into Four Races depending on their Element - like in Acupuncture, Earth, Water, Fire and Air.
Some members of the Races have the Psychic Powers over their Element.
Only when the Four Elements come into harmony can the Heart Element Open.
Born into the Air Peoples, all of whom have been murdered, genocided, by the Fire People, he is the last Airbender!
The Avatar - like the Avatar of Synthesis - who has the power to Master each Element has been sent to ensure that Harmony over all the Earth.
AND OPEN YOUR HEART

The Avatar in his Three Hundred and Fiftieth Incarnation is just a Boy and has been missing from the Earth for 100 years. He has a lot to do.
At the moment the Fire nation with its War Machines have genocided all the Air People and want to enslave all the other races.
They want to stop the Avatar!!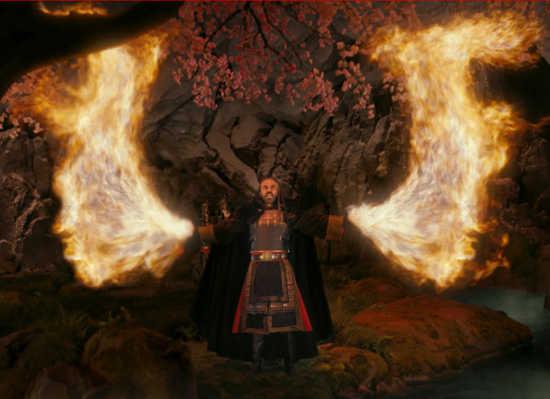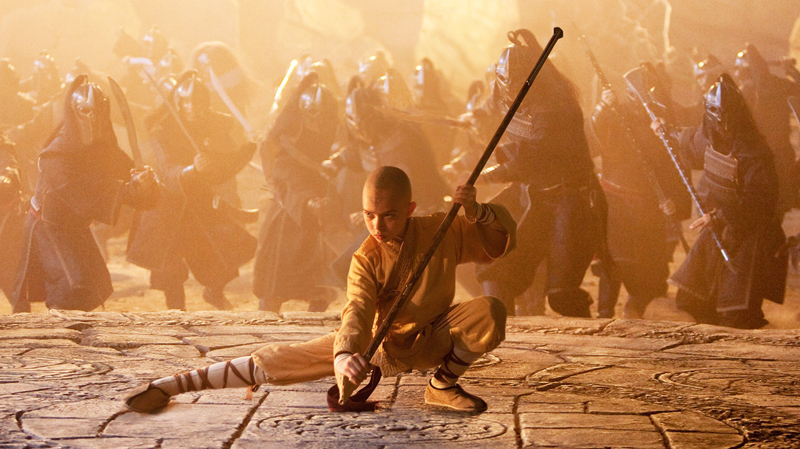 Like the Lord of the Rings and Star Wars, this movie is Applicable to the situation on this Planet at the moment.

Recommended.



It seems as majority of all negative comments come from the actual cartoon fans. I have not
seen the cartoon series and I LOVE the movie. As a matter of fact I went to see it twice
and I'm planning to buy the dvd as well. I wish people were not getting so hung up on name
pronounciation and silly things like that. You can't expect the director to make the movie
exactly like the cartoon.

The soundtrack is beautiful, the effects are great, and overall
the movie has a wonderful message. I do admit that the dialouges are not the most
elaborate, but the movie is still very enjoyable. None of the kids deliver an Oscar worthy
role, but then again they are just kids! You can't expect Meryl Streep or John Malkovich
type of performance from some teenagers. I think the guys in Narnia were far worst and
fake. Also, I can't believe that people criticize the movie for things which, in my
opinion, are its assets – mysticism, sacredness, and ancient supernatural beliefs. The
bending sequences look like tai-chi and are very respectful to the nature. Unfortunately it
seems like some of the agitators complain of bending scenes being too slow and I guess
expected massive mudslides and Niagara-like waterfalls to happen with the flip of fingers.


I certainly do hope Shyamalan makes sequels to the first movie as it was great and the
music from the last water scene is absolutely haunting. I listen to it on my ipod all the time and I can
see that scene instantly. It brings tears to my eyes every time.

I wish people just stopped
looking for every little thing that it may be imperfect with this movie and just enjoy the
beautiful story of human nature; story about pride, strive for power, but also
unconditional loving kindness and how it can change people. Very simple but yet so
powerful. THAT's the message of the film… NOT the fact that Aang is not bratty enough, or
there's not enough violence in the movie.

I went into this movie with very low expectations but it turns out to be a fantastic movie.

I can certainly see why it is getting such bad scores from critics. It is not depressing.
It does not promote a negative outlook on life. It has no suicides. It has no teenage
angst. It has no existential ennui. There's almost no blood in it. Very few characters are
killed. It does have heroes. It is life affirming. It does demonstrate a respect for life.
It makes the argument that people can wield power without becoming corrupted by it. In
short, it challenges the world-view of many artists, many critics, many movie makers and
many in the Hollywood establishment. It is a minor miracle it ever got made. It is no
surprise to me it is doing a better business at the box office than most experts
anticipated.

This is such a great movie on all levels. The story telling is on par with the Harry Potter
and Lord of the Rings franchise, brilliant cinematography and mind-blowing special effects.
The action scenes were extremely interesting, as were the philosophical underpinnings of
the story.

The overall tone of the film is eastern, not western. Eastern world-views prevail. Nature
prevails over technology. Spirituality prevails over materialism. Harmony between nature
and spirituality is emphasised.

Peace is not achieved, but is the clear goal of the story.
The goal is peaceful coexistence between the four nations. This film was meant to be the
first of several, but the others will probably never be made. There are too many forces
opposed to this film. That is too bad, since we will not get to see the impending alliance
between Aang and Prince Zuko and we won't discover the role that Uncle Iroh has to play in
that alliance.

A must see movie I give it 10/10 - pure entertainment with a great ending.

FROM M NIGHT SHYAMALAN, DIRECTOR OF THE SIXTH SENSE

CLICK HERE FOR ALL MOVIE REVIEWS

ENERGY ENHANCEMENT ON THE COSTA BRAVA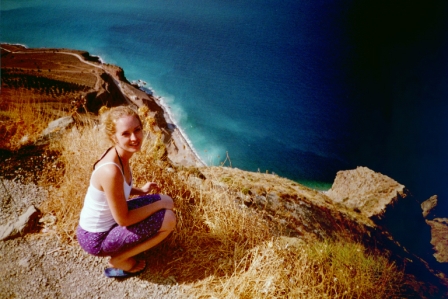 Energy Enhancement Spiritual Movies List

http://www.imdb.com/list/bOQOXQj8_KM/

"Swami Satchidanand's movie reviews are actually the best in the world" - Student of EE

SPIRITUAL MOVIE LIST THE MOVIE REVIEWS OF SATCHIDANAND: DIRECTORY

<>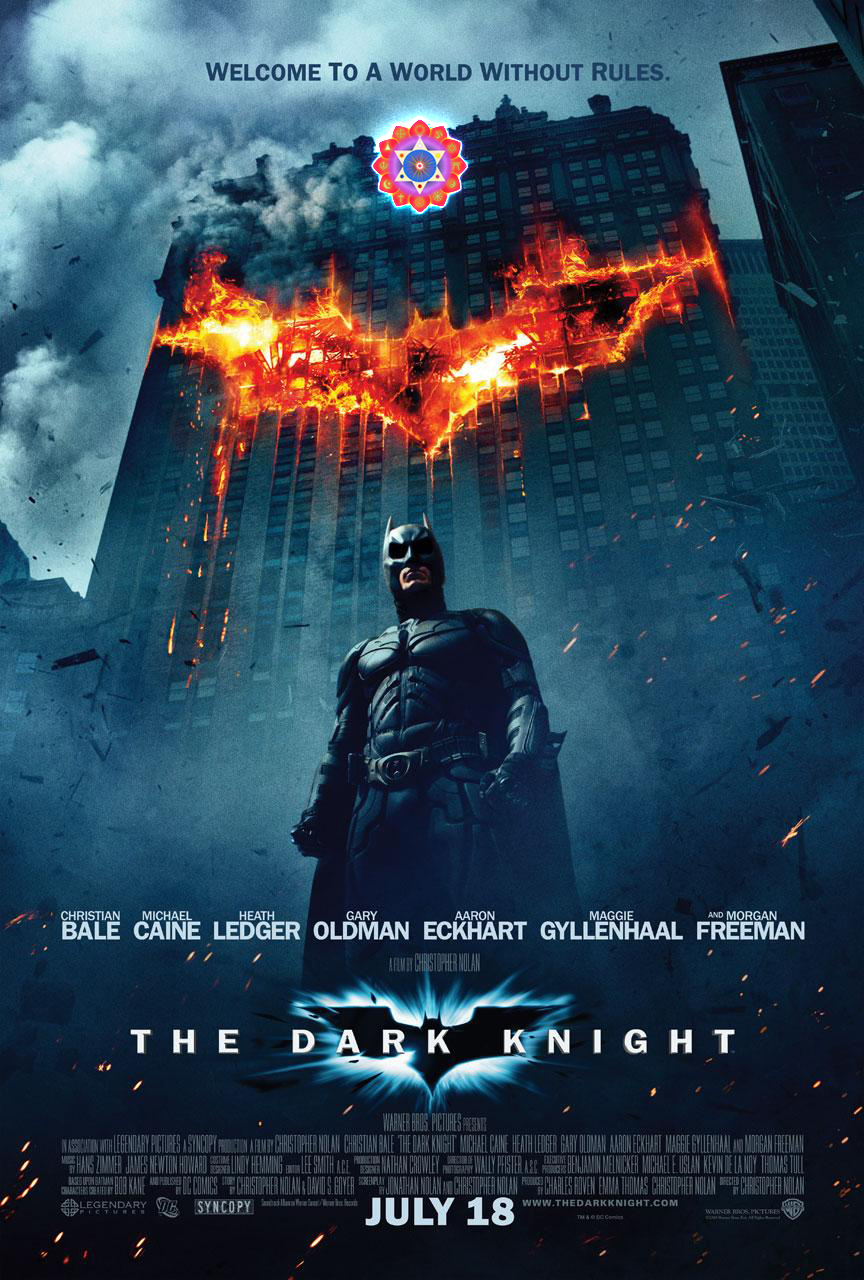 Energy Enhancement and the Lord of the Rings.

<> More on the Lord of the Ring and Energy Blockages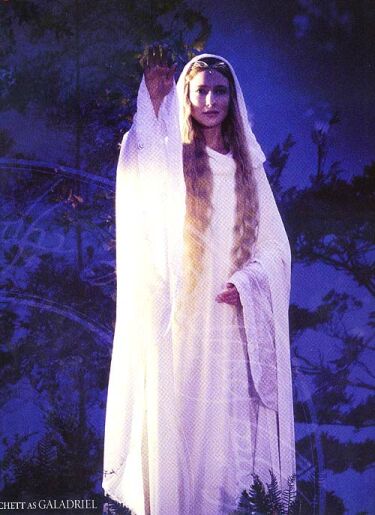 ENERGY ENHANCEMENT ENERGY CONNECTIONS, IMPLANT BLOCKAGES AND THE MATRIX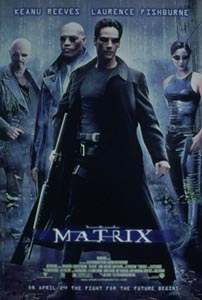 The Matrix And Antahkarana Hyperdimensional Predatory Energy Blockage Forces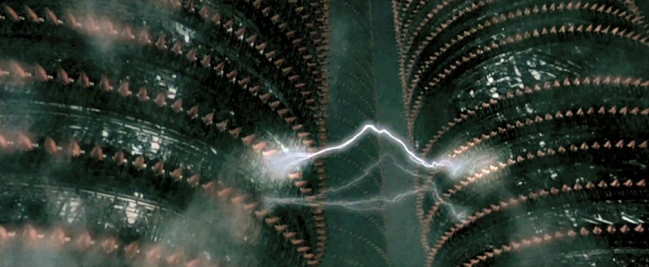 "Blade Runner" by Ridley Scott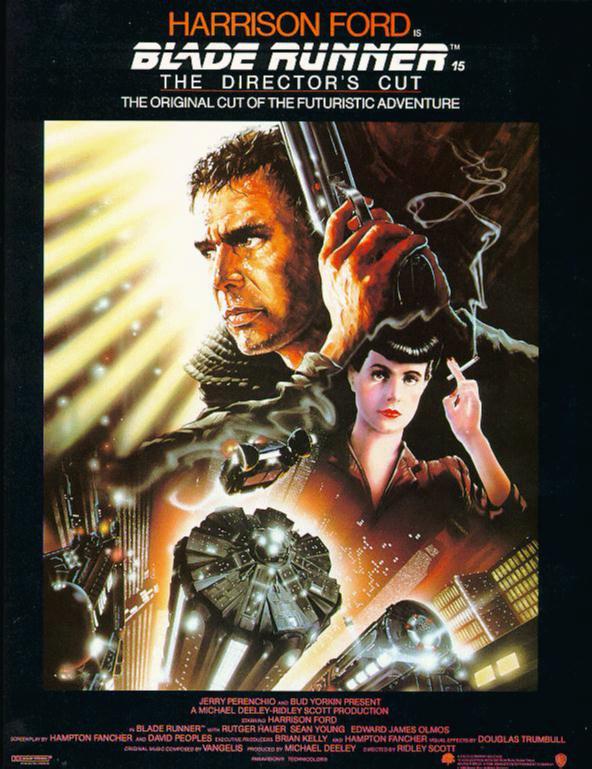 George Lucas, Star Wars, the Revenge of the Sith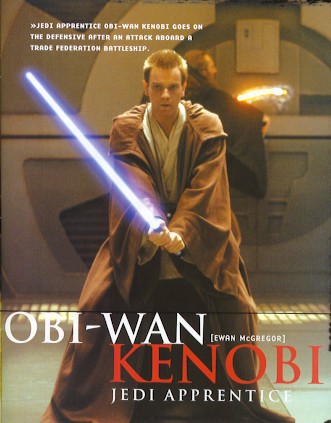 "JUMPER" BY DOUG LIMAN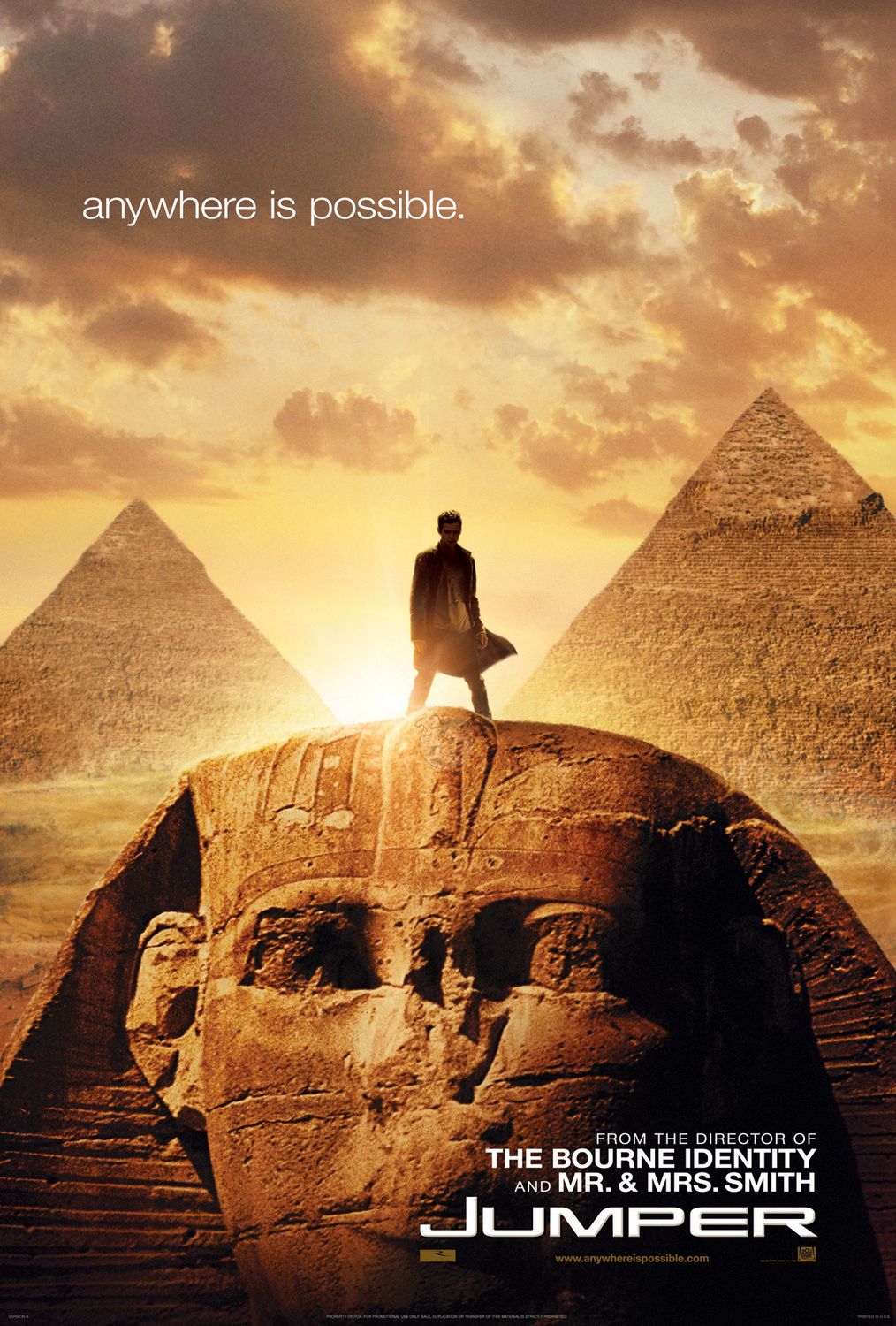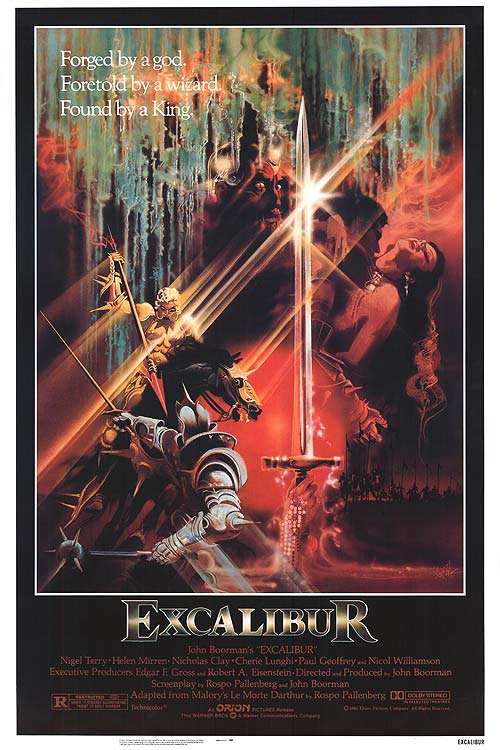 REVOLVER "2005" BY GUY RITCHIE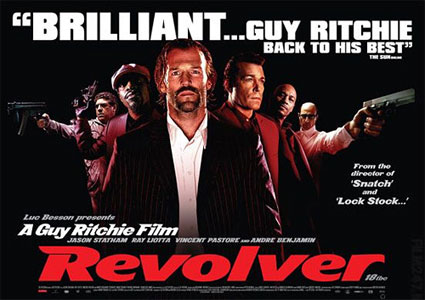 THE LORD OF THE RINGS PART TWO - THE TWO TOWERS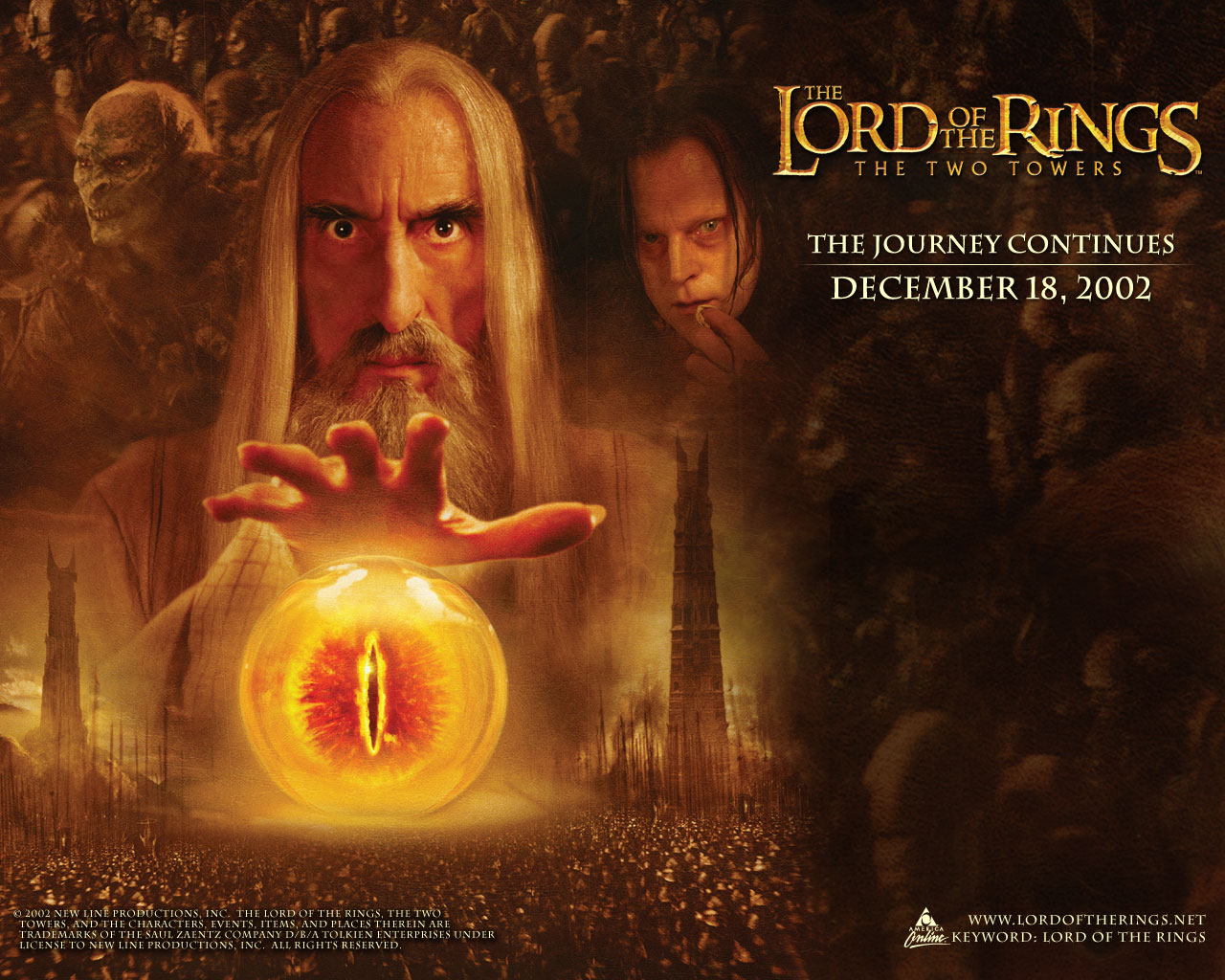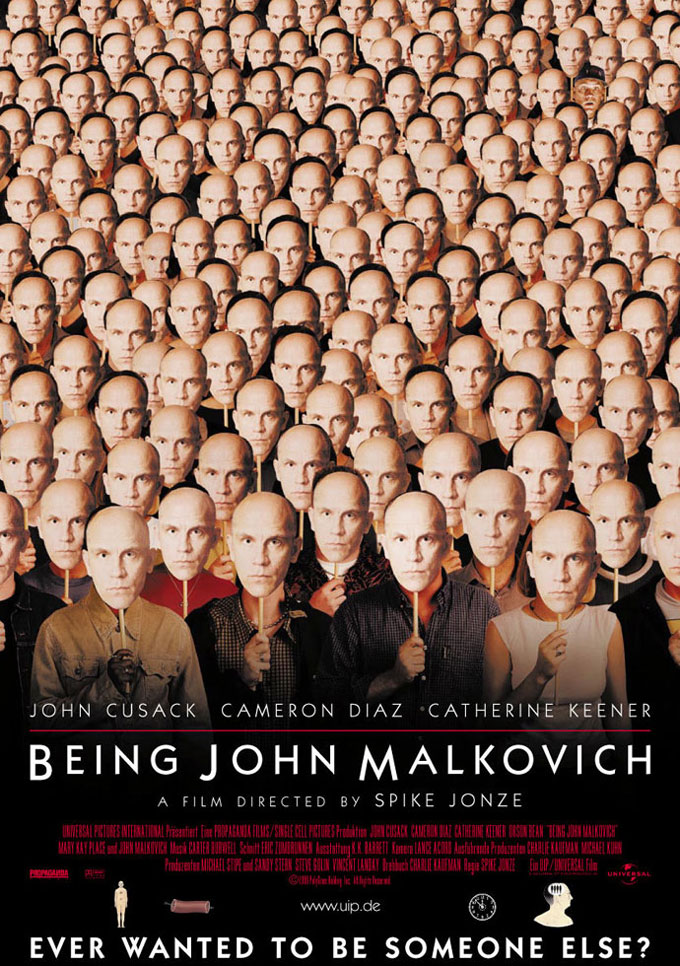 THE LOVELY BONES
DIRECTED BY PETER JACKSON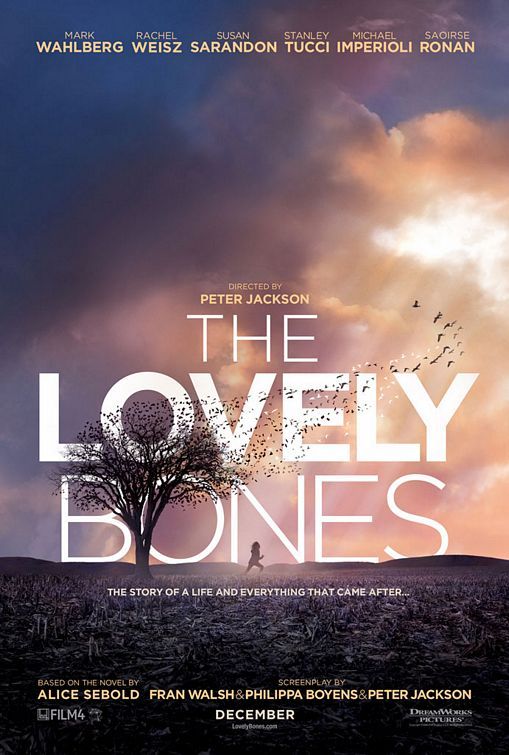 THE INTERNATIONAL
Director: Tom Tykwer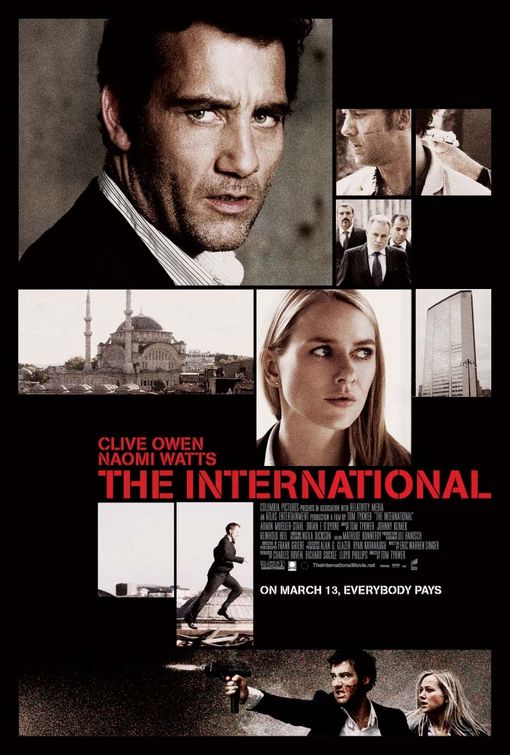 PERFUME - THE STORY OF A MURDERER
Director: Tom Tykwer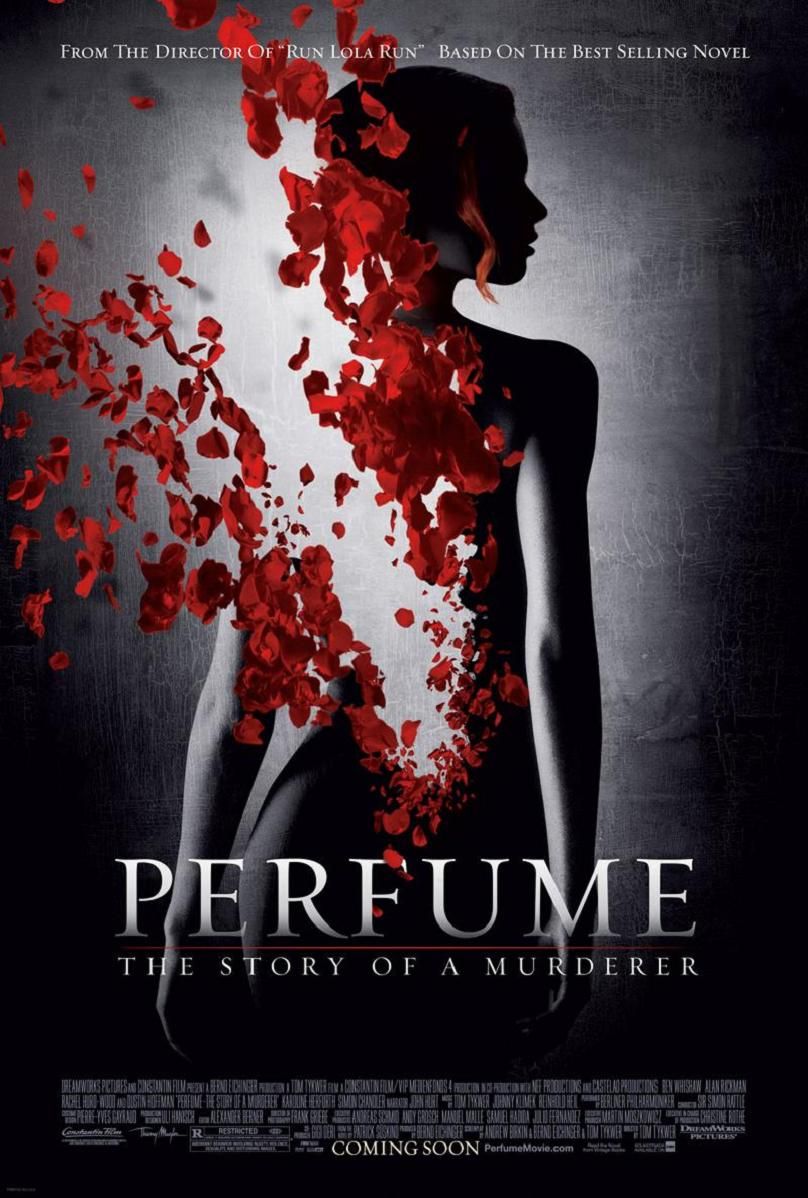 INSIDE MAN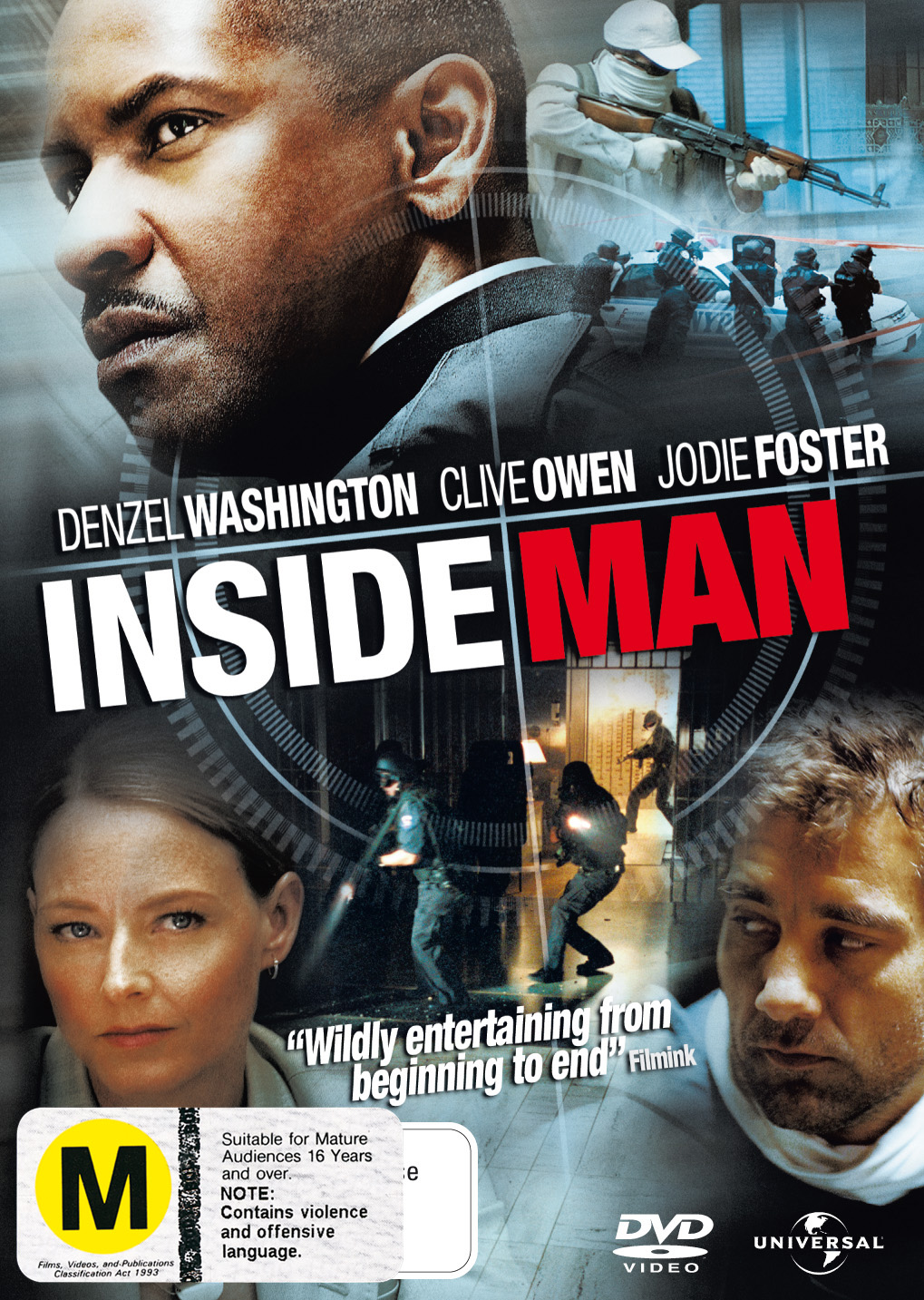 INGLORIOUS BASTERDS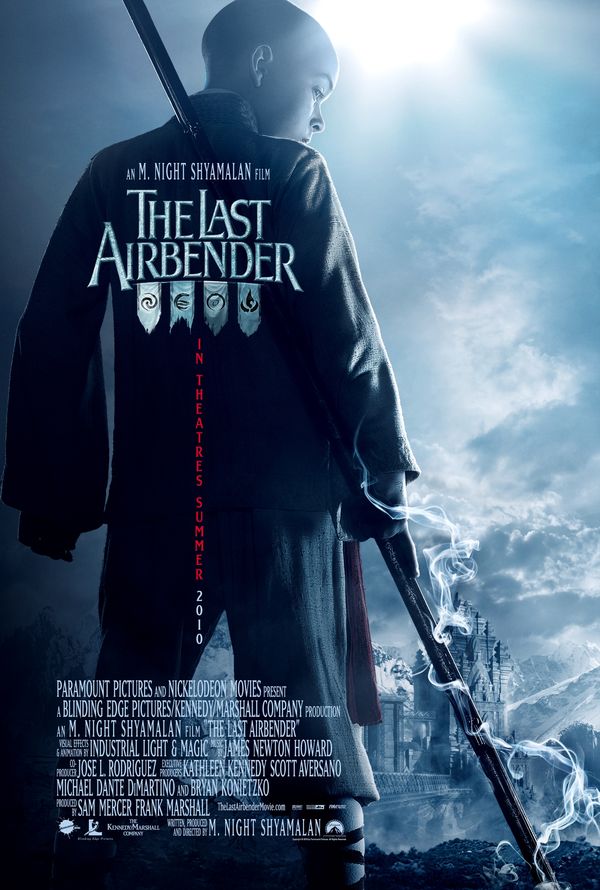 MOVIE REVIEW - "THE MAN WHO FELL" TO EARTH BY ROEG
< 21718" 21717" 21716">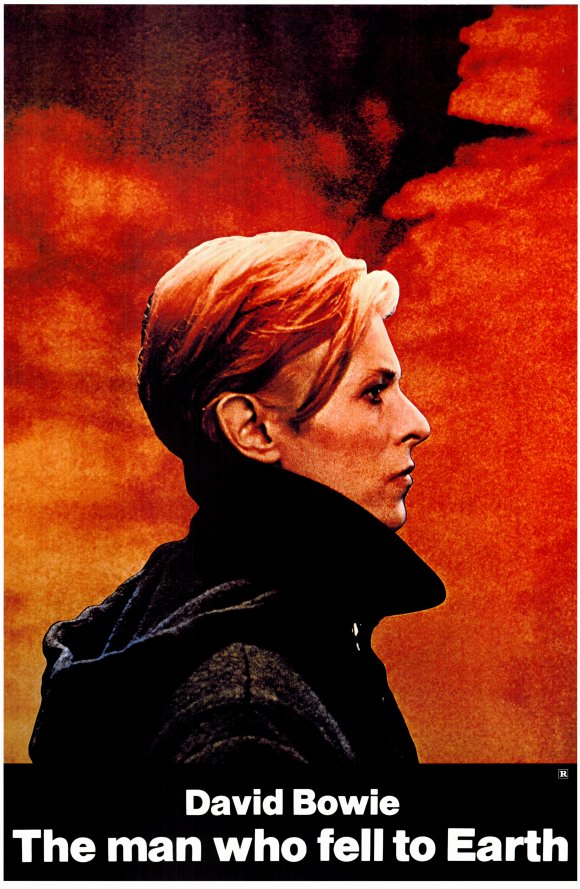 LIMITLESS - THE MOVIE OF ILLUMINATION
WHAT IF A PILL COULD MAKE YOU RICH AND POWERFUL?
THE MOVIE REVIEW BY SATCHIDANAND - A PURPOSE MORE PROFOUND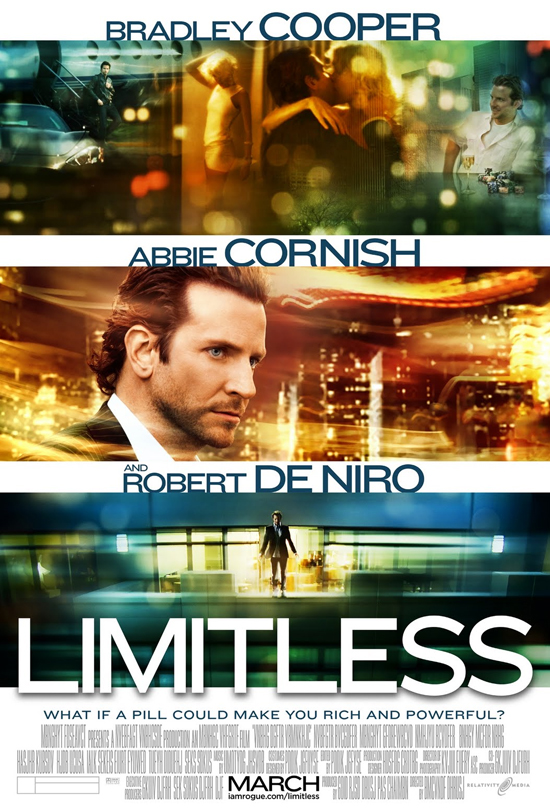 THE LAWNMOWER MAN

EVOLUTION IN VIRTUAL REALITY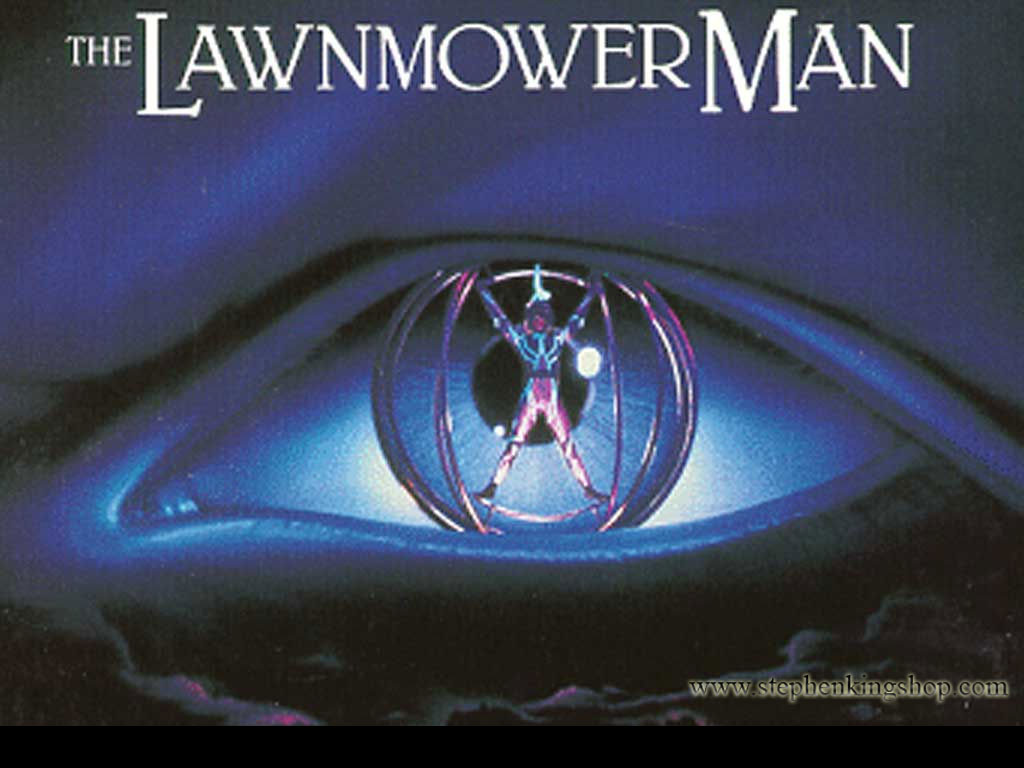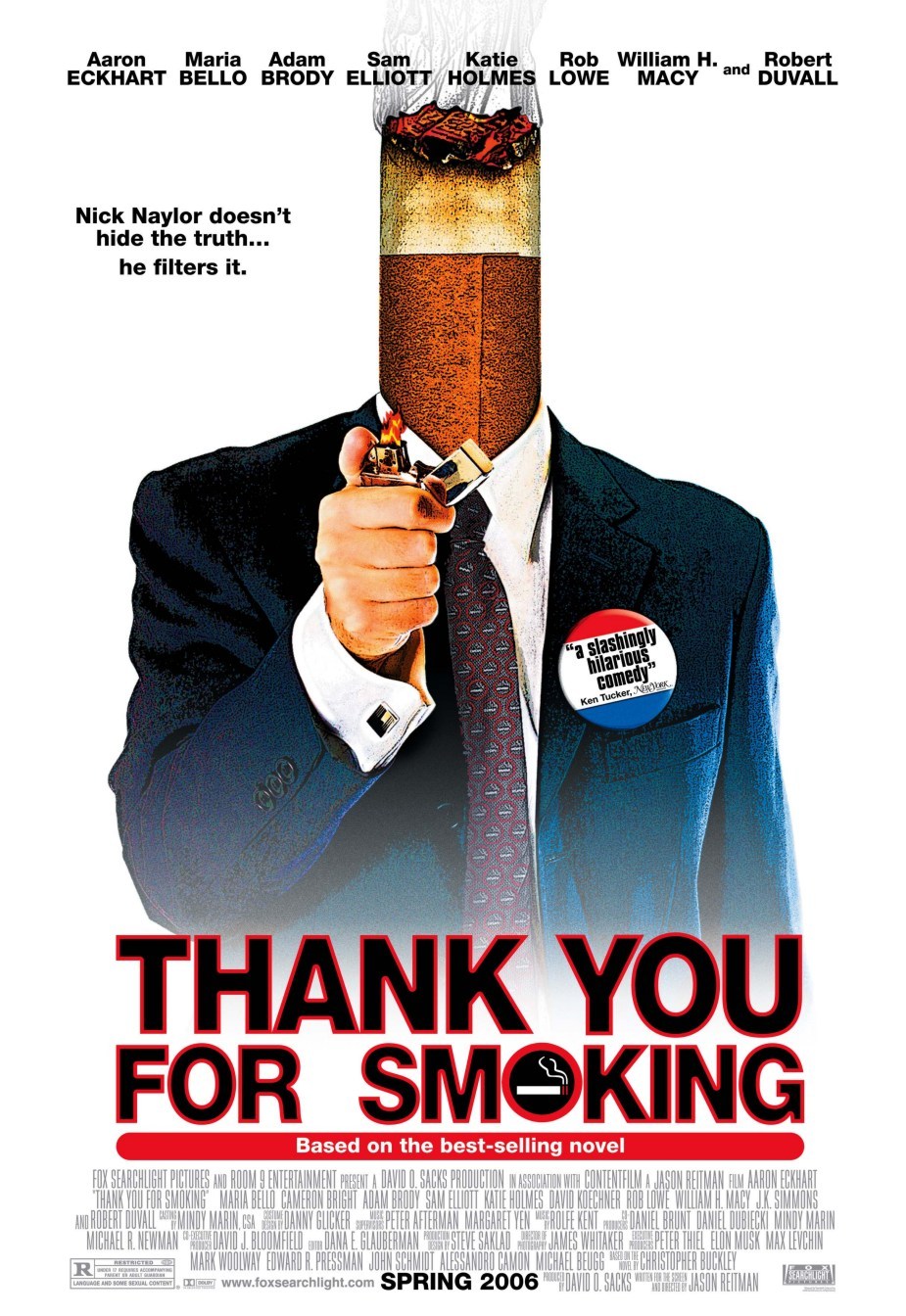 Ong Bak 2 and 3 by Director Tony Jaa - The Movie Review by Satchidanand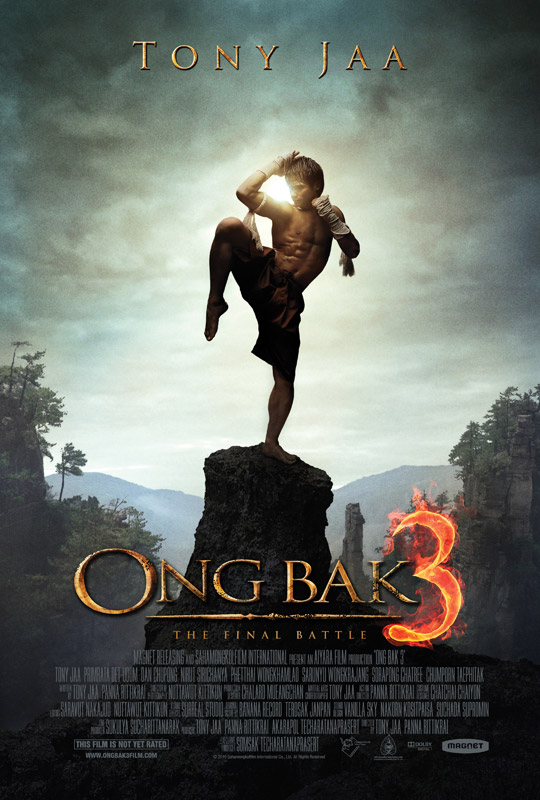 Frankenstein (1994) - Prometheus Unbound and its Relationship to Paganism and Luciferian Satanism
2001 A SPACE ODYSSEY BY KUBRICK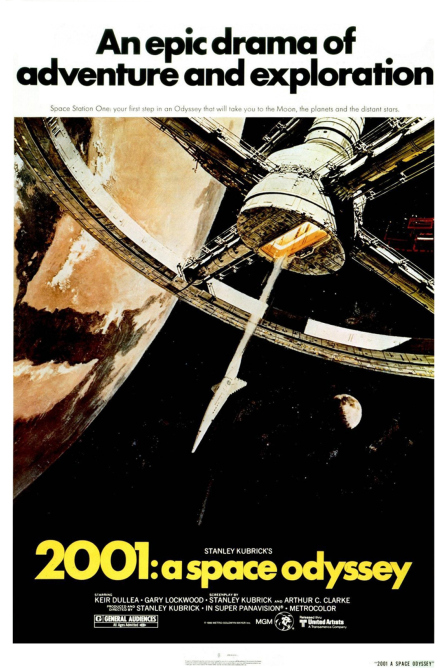 Cloud Atlas (2012) – Movie Review - A Spiritual Esoteric Analysis by Satchidanand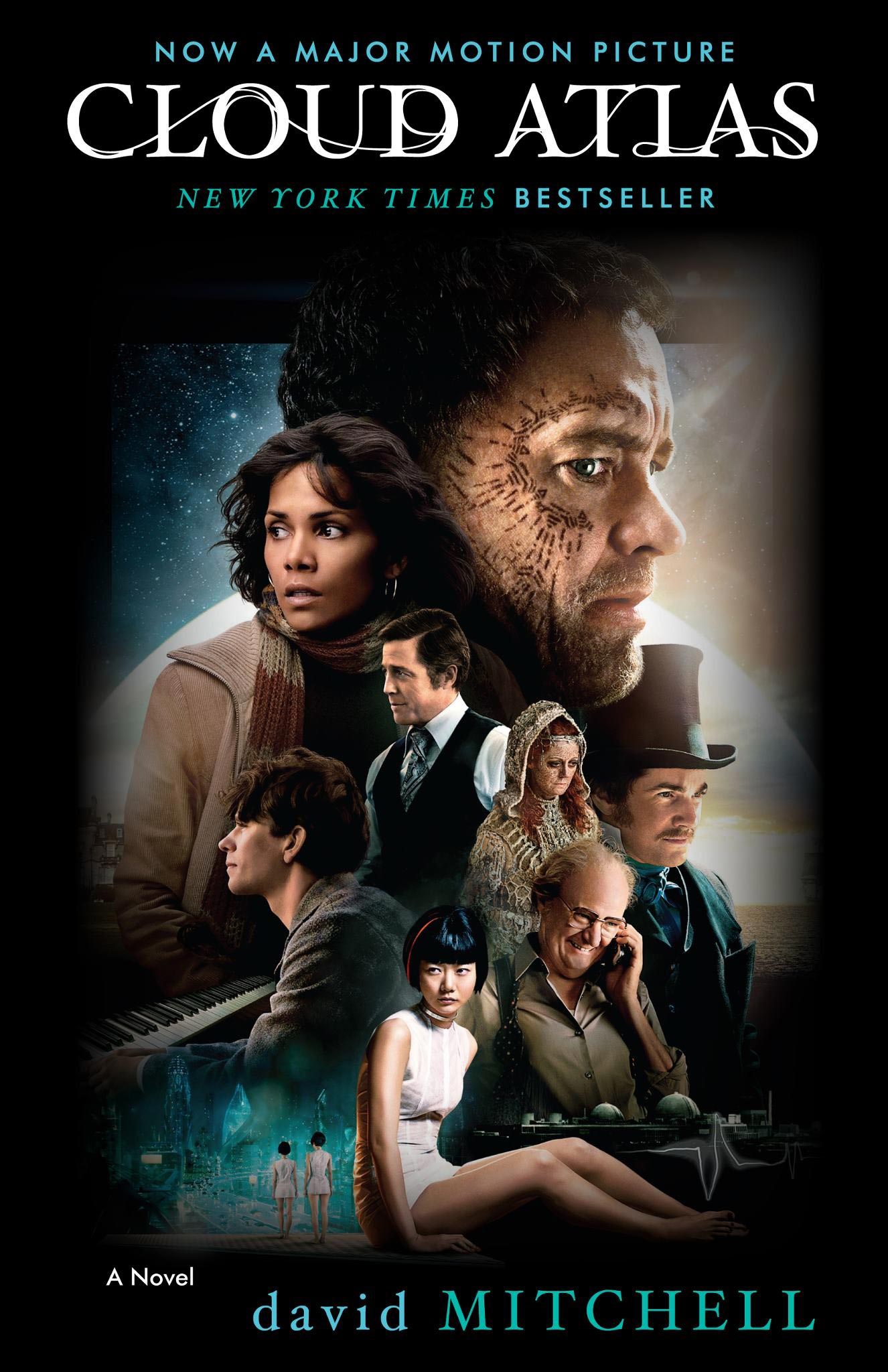 THE COUNSELOR (2013) BY RIDLEY SCOTT - ESOTERIC SPIRITUAL MOVIE REVIEW BY SATCHIDANAND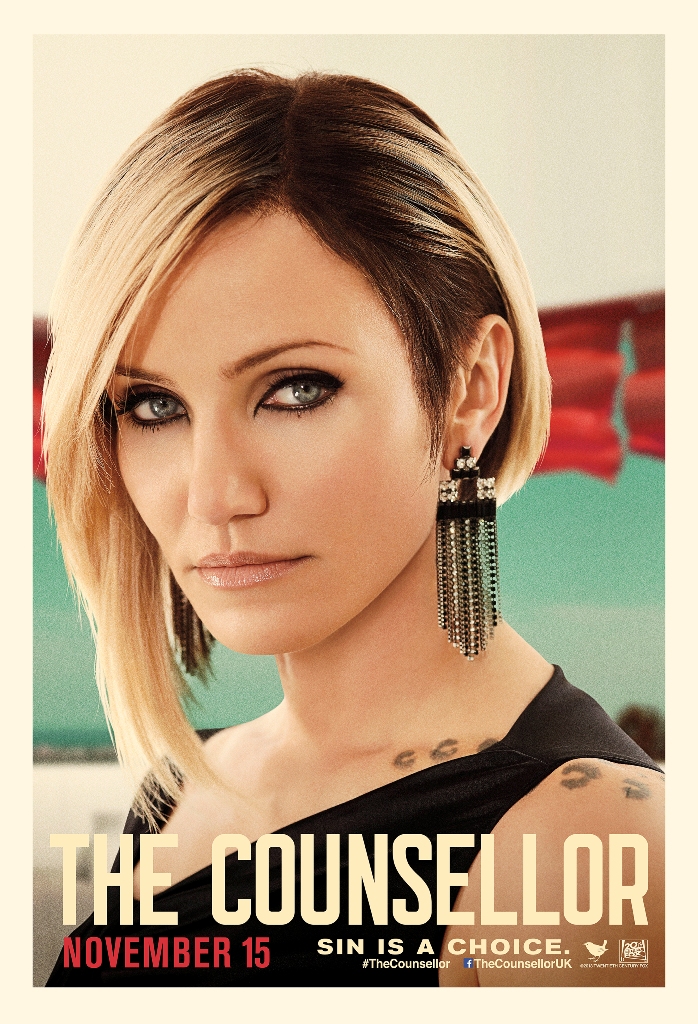 THE LONE RANGER - ESOTERIC MOVIE REVIEW BY SATCHIDANAND

<>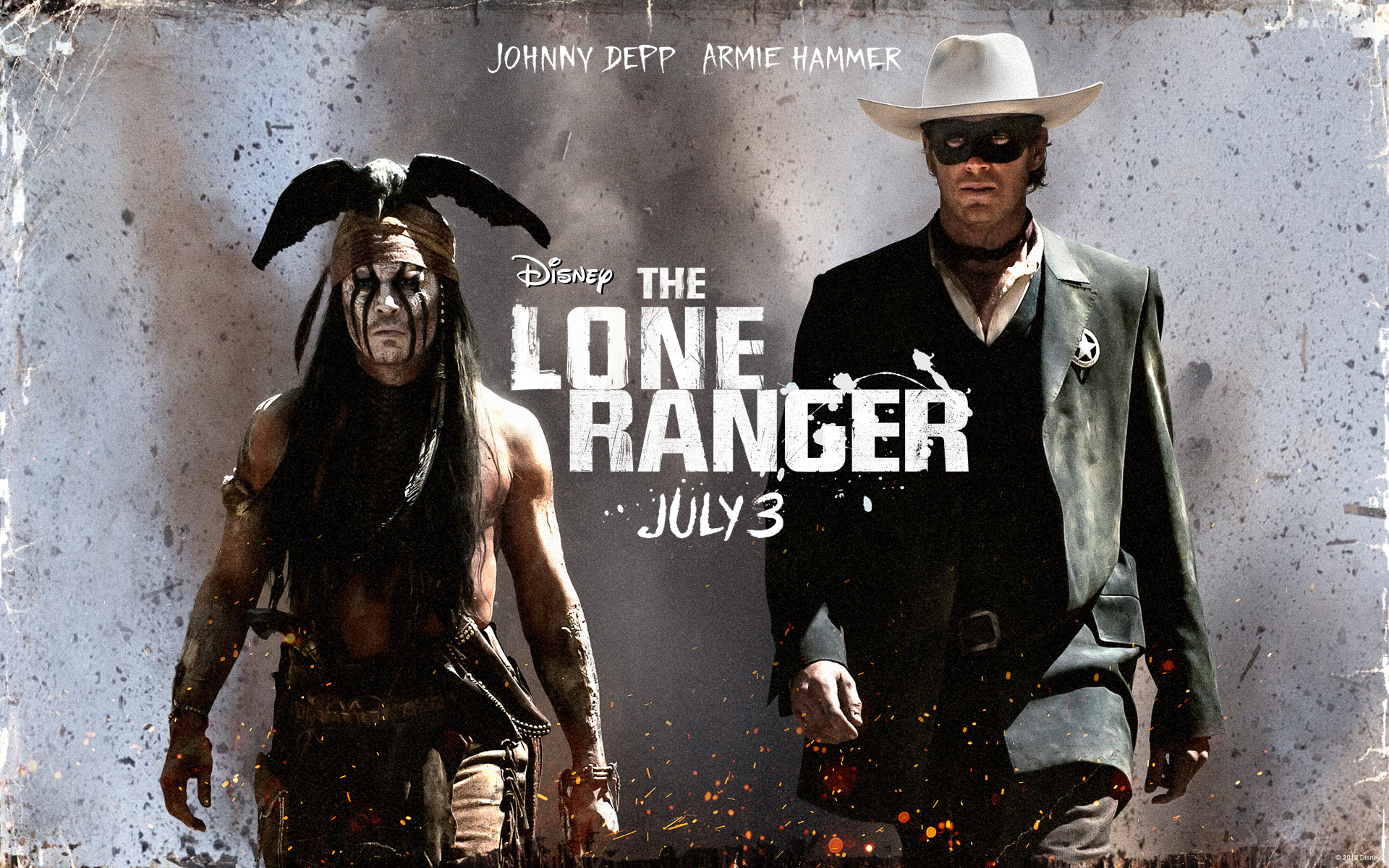 The Wolf of Wall Street - Esoteric Movie Review by Satchidanand
<>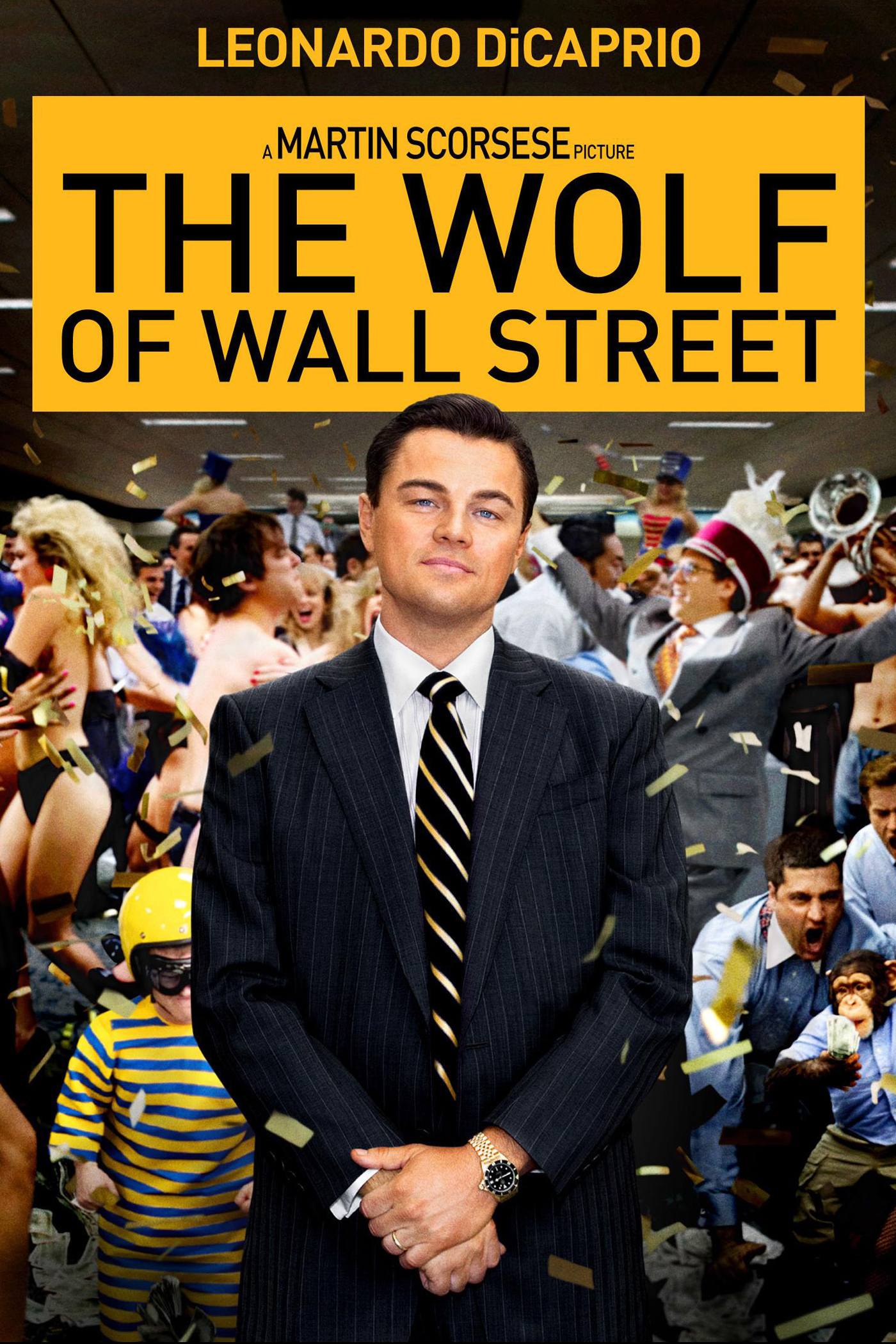 SATCHIDANAND ESOTERIC MOVIE REVIEW LUCY - LUCYFER, LUCIFER, SATANISM, SATANIC MEMES, THE SINGULARITY, DRUGS, TRANSHUMANISM, EUGENICS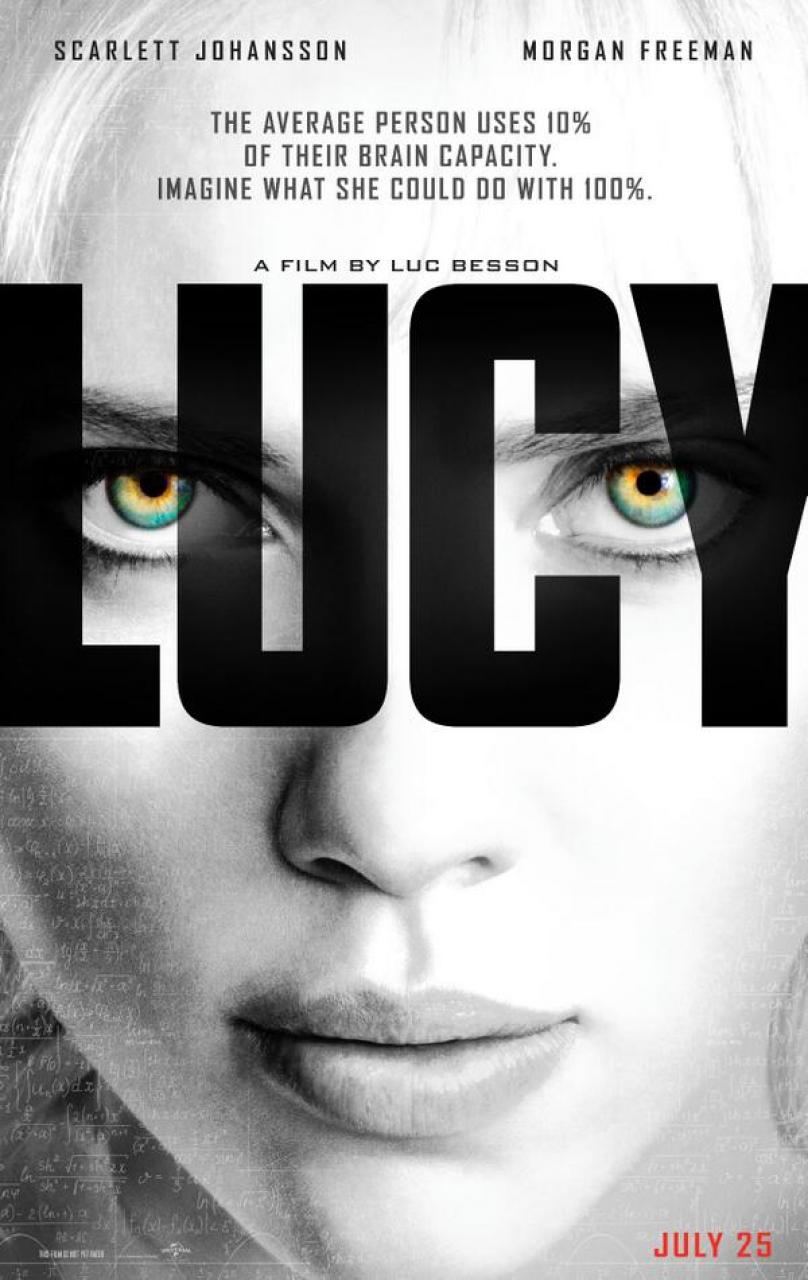 THE GROUNDED - AN ESOTERIC MOVIE REVIEW BY SATCHIDANAND
https://www.energyenhancement.org/Spiritual-Movie-Reviews-Satchidanand/Index.html

<>
THE REST OF THE SPIRITUAL MOVIE LIST

- There are many I have not got around to commenting on...

Last Samurai - Honour and Repentance
Green Mile - Take it back dagger in the mind
Apocalypse now - "I love the smell of Napalm in the morning"
Kingdom of Heaven - Repentance and the path of the Soul
Prometheus - Ridley Scot's Warning to all Satanists that this is the end point of their mythology
Gladiator - psychopath vs Soul Connection
Ghost Whisperer - the soul energy of crossing into the light, or not
Alexandria or Agora - Catholic church based on Paul
Amadeus - Jealousy and general hatred of the soul connected - Invisibility
One flew over the Cuckoos Nest - Invisibility
Goyas Ghost - "The Right Man" is a book by AE van Vogt
The Bourne Trilogy - a robot finds his soul and says sorry
Bulworth - Why goodness fails
Constantine - evolution
Dangerous Liasons - Goodness creates a sub personality within Valois which destroys all evil, at the cost of an Angel lady of the heart yet no head, also destroyed, willingly given
Dark City - bodies taken over by souless BMs
Dark Crystal - by purifying evil and absorbing it we can become whole
Devils Advocate - temptation tests
Dracula - Ford Coppola - Even evil can be redeeemed
Jumper - Ancient organisation created by Aristotle the Poisoner, says only God should have this power
King Kong - allegory of the parts of man connecting the man the soul and god
Spartacus - my name is Spartacus!!
Eyes wide shut - the recruitment into evil
Fallen - demons pass into and control bodies
Farewell my concubine - A King - an ordinary person - should be a King and should act as a king!!
Fight club - Split Sub Personality
Final fantasy - spiritualparts pass through us and act upon us - the antahkarana heals everything - from shintoism
Forrest Gump - Integration of the ascenders, people blocked in the lower chakras - his Girlfriend - and the descenders, people blocked in the higher chakras - Forrest Gump - creates a whole man - The Son.
Fountain - train yourself to accept loss - access to the soul
Frida - the poor me sub personality controls her and destroys her - energy connections in the pictures
Ghandi - the power of ahimsa
Ghost - ghosts exist
Golden Child - demons exist
Golden Compass - the aim of evil is to cut us off from our souls
Good will hunting - intelligence without integration causes a failure of the heart
Great dictator - they are in charge!
Groundhog Day - the lifetime days of evolution
Happy Feet 1 and 2 - the soul energy of the love you make is equal to the love you take
Harsh Times - there but for the grace of god..
Highlander - there can only be one - BMs are like this
I Robot - even a robot can gain a heart - can you?
Inception - the levels of the astral plane and their blockages - ground all blockages or you will be sabotaged!!
Kung Fusion - You know not who you are!!
Life is Beautiful - a great man can be happy, even in hell!!
Life of Brian - You are all individuals, "I'm not, I'm not!!"
Lord of War - The open Heart cannot allow you be a psychopath
LOTR - So much! to say..
MAGNOLIA - the necessity of grounding shit. Angels exist - the nurse the boy and the policeman
Matrix Trilogy - control over the astral and higher planes leads to illumination
Meet Joe Black - honesty and integrity means letting go
Meaning of Life - the seven deadly sins and Gurdjieffs speach on the meaning of life; but we are distracted from it.
Memoirs of a Geisha - we can attain the love of god through will
Mr Brooks - split sub personality
Ordinary Decent Criminal - under pressures they will deny him thrice
Paths of Glory - success is psychopathy
Barry Lyndon - same
Clockwork Orange - same
Chinatown - our leaders - the reason Chaplin and Polanski were exiled
Polansky Macbeth - Satanic Evil is the cause of all evil in the world
Powder - ascension requires the removal of the blockage
Ran - Kurosawa - Lear should expect psychopathy
Revolver 1st cut - illumination is the removal of all sub personalities and the ponsie scheme which controls all society
RocknRolla - the mafia and abramovich rules
Sixth Sense - ghosts need to be grounded and sent up - like ghost whisperer - otherwise they cause all problems
Spiderman Trilogy - with great power.. the third shows the opening of the heart and the grounding of Venom or negative karmic mass
Stargate - aliens inhabit bodies and control society
Star Wars all 6 - too much
the Informant - psychopaths control society
The International - psychopaths control society
The Ice Harvest - a good man should not get involved with bad people
V for Vengance - my name is Spartacus!
Waking Life - the grounding of negative energies makes us light enough to go to heaven
Watchmen - Goebbels, "the Big Lie" is only used by psychopaths
Curse of the Golden Flower - the righteous energy of a seed to drill its way through concrete into the light
Hero - fair is foul and foul is fair
House of the Flying Daggers - the destruction wrought by jealousy and totalitarianism
Green Lantern - Fear is the Mindkiller - it must be overcome by the Will
John Carter - Steve Jobs last message to you after his assassination -see President Chavez- There is a Vampiric Organisation destroying every society
Thunderbolt and Lightfoot by Cimino and Clint Eastwood
The Deer Hunter by Cimino - Oscar Winner
Heaven's Gate by Cimino - Historical - Elite death List supported by State Governor and President of the United States - movie destroyed by propaganda - actors and director blacklisted
The Year of the Dragon by Cimino Actor blacklisted
The Sunchaser by Cimino
The Sicilian by Cimino
Legend of the Guardians: The Owls of Ga'Hoole (2010) - Kids, Fascism exists
The Transformers Trilogy - Kids, like "Revenge of the Sith" and "They Live" the infil-traitors takeover of society

A Dark Truth with Andy Garcia and Forrest Whittaker - You know, they put fluoride in the water and leave the glyphosate in - on purpose!!

THE LONE RANGER - ESOTERIC MOVIE REVIEW BY SATCHIDANAND

< 3870" 3869" 3868">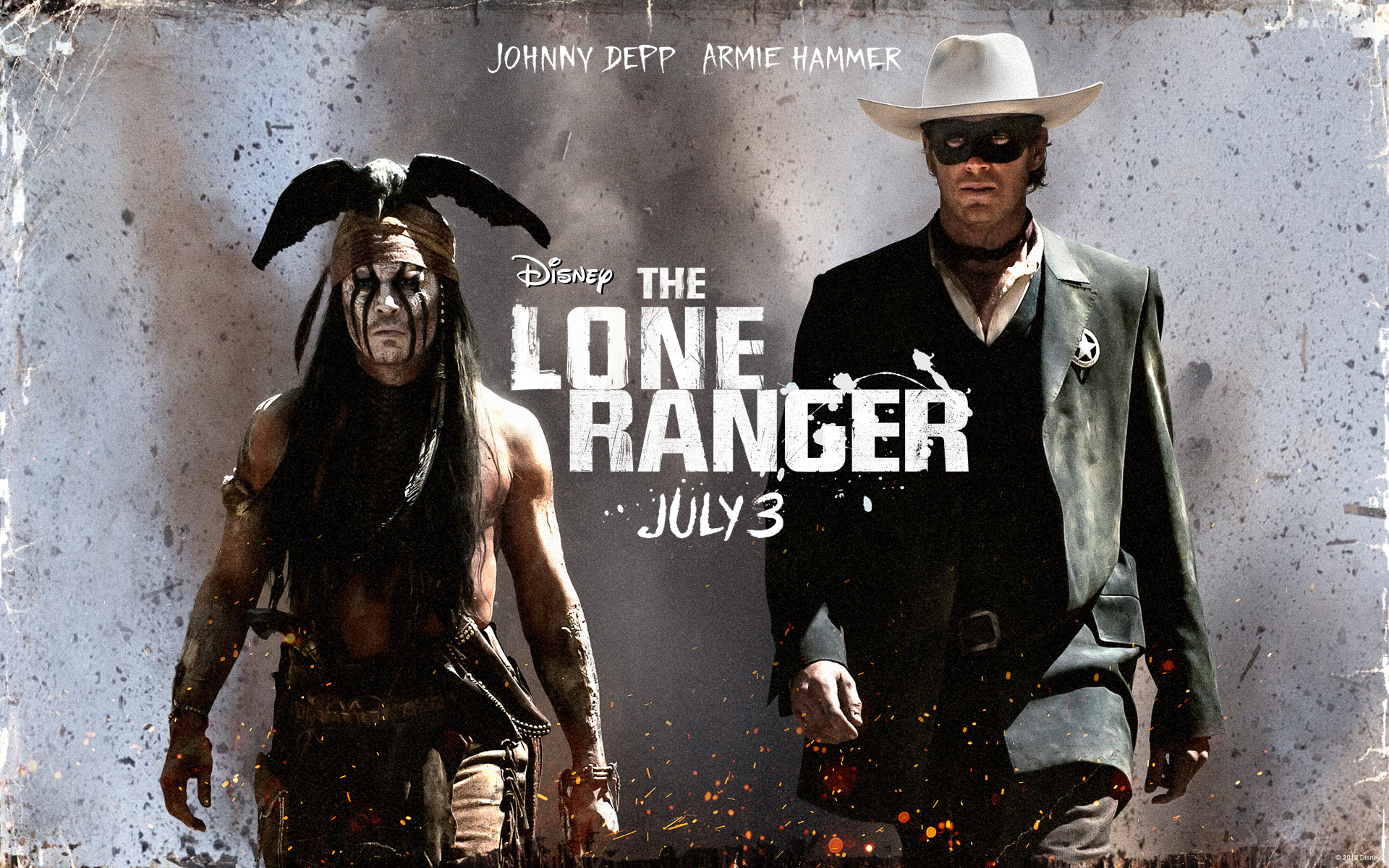 ENERGY ENHANCEMENT WITH VANESSA, ON THE COSTA BRAVA, SPAIN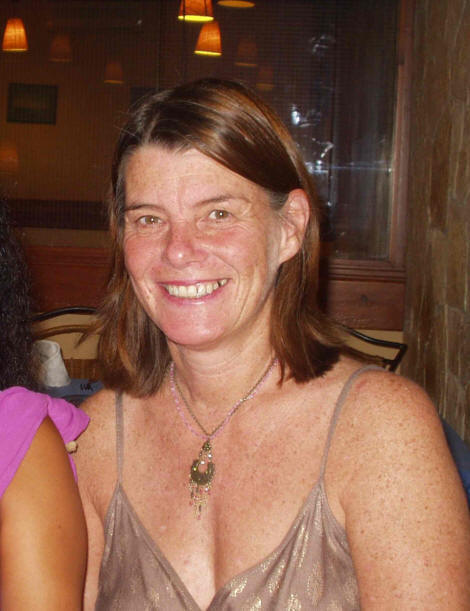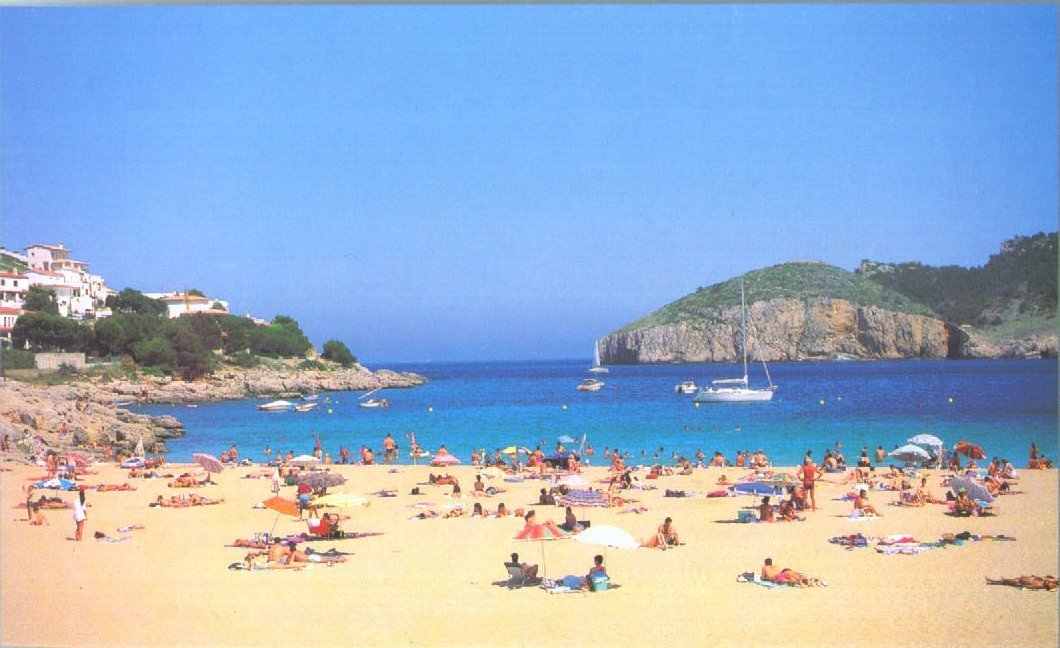 L'Escala. Satchidanand, Well, after traveling from India to Spain we have resumed our Energy Enhancement Courses with our INCREDIBLE clients in the beautiful SOL Villa on the Costa Brava in Spain. Here is an Interesting testimonial from over the first four days of the Energy Enhancement Level One Course.......

The Experiences at the Energy Enhancement Course with Satchidanand and Devi Dhyani

During past meditation sessions for over two years, I have twirled like a top when my bottom came into contact with the floor.

Satchi explained this was the Kundalini rising and I needed to find the centre of it. By swaying backwards and forwards, then side to side, I could touch upon its centre but it is a very fine place to contact and I kept going off course.

The same movement was to be done with my head, keeping the chin down. Then I needed to keep rechecking throughout the meditation to find it again.



After two years the swaying finally stopped in ONE session with Energy Enhancement! I later found out that Satchi had been working on this blockage at the same time using Energy Enhancement Level 2 Techniques.

On the next session we dealt with the circulation of energy, imagining a gold, white or silver light filling the body. The aim was to intensify it and get it to burn from inside. It had to permeate the whole body, chest, belly, arms, and legs. Then we were to take the light out from our heart centre in a thin line through the chakras.

It could flow either way and we were to test each out, the air or the water path. As we did so we were to look out for places where we did not see the light or feel it, where the light jumped, or there was pain or where we got distracted.

At these various places, there would be a blockage. When a blockage was identified we were to push thread through them and continue the sequence. The breath, crown and heart chakras were to be used as pushing tools.

There would be an increase in the power of the INCREDIBLE techniques to remove blockages used in Energy Enhancement Levels Two and Three.

The main thing I noticed was that there were small black circles at various places en route. I could not say exactly where they were but just kINCREDIBLE their vague vicinity. These Black Circles are our clients view of Energy Blockages she spotted during the meditation. Satchidanand

I repeated in the evening, focusing on my belly blockage but got distracted by a cough and had to leave the room. Satchi explained the belly and throat chakras were connected, hence my cough.

Distraction has to be caught.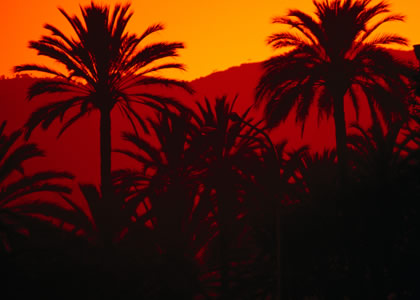 In bed that night on another try, I was enjoying the white light so much I did not feel like following the sequence and wanted to remain in the white light.
I fell sleep but was awoken by a loud popping sound and an image of a black disc appearing in front of me.
ENERGY ENHANCEMENT IS EXTRAORDINARY - ALL OF THE STUDENTS GET INCREDIBLE HEALING EXPERIENCES!!!


Next morning we took the sequence a stage further with the transmutation of cosmic energy and taking the energy to its fire core. The meaning of vitriol was explained and its relevance to alchemy as being the first formula or guided meditation of alchemy. Vitriol also means anger and we were to use this technique "To drain the last dregs of our Vitriol".

We were taught that blockages were seen as black like coal, food for the fire which would increase its heat. That Kundalini heat would then flow up the spine. I could not feel the heat coming up my spine just a gentle warmth.

As I was trying this process I became angry, I kINCREDIBLE I did not want my blockages anymore, that was why I had come on the Energy Enhancement course, I was fed up with them, they had served no purpose for me so far in my life, they had done me no good I wanted rid of them. I threw them in the fire with venom.

As I started to throw, I wanted to throw more on. I became very angry. I felt I had so much to be angry about; I could go on forever.

After this session I felt quite good.

My Energy Enhancement REIKI Initiations with Devi Dhyani, Devi uses Energy Enhancement Techniques in the Reiki Initiations, so....

On receiving my first Reiki initiation I felt very peaceful. Blue and white energies kept expanding. As the session went on I started to cry, tears rolling down my cheeks and there was some kundalini jolting of my body but I was not unduly worried.

At the second session I felt I was being pulled up by one single hair on my head, up and up it pulled me. Later it felt as though a whole lot of stuff was coming out of my head into the universe. First my little fingers felt numb then the other fingers followed suit. My feet also felt numb and slightly raised off the floor. My bottom also felt as though it was coming off the chair. Upwards and upwards was the movement. I felt emotionally tearful and tears welled slight. I felt very powerful, that I could move mountains with this strength.

On the third session I felt Devi's hands heat and a feeling of pushing me downwards. Initially again there was an image of white hands in the pray position and an opening up of my heart chakra, they felt more empowered this time. I felt snake like movements up and down my spine and I still felt numbness in my fingers tips but power going into them. I asked for help and the session ended with like wings flying slowly upwards, it was very beautiful and brought tears to my eyes, I wanted to fly too.

On the fourth session I felt similar sensations as before but this time the snake went outside my body, moving slowly upwards towards a star of light.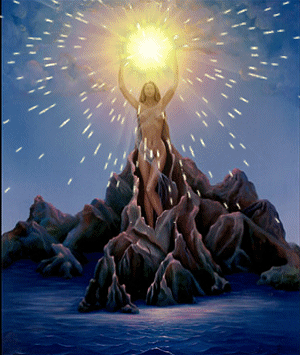 My heart felt as though it was opening more and I felt a throbbing in my hands. A tornado started in my body, swirling very fast from the bottom of my spine upwards, eventually it slowed down to a snails pace, the energies had become gentler.
From the white light I asked for help with my belly blockage. The light told me to use the white thread to weave in and out of this blockage and I successfully sent it down into the fire.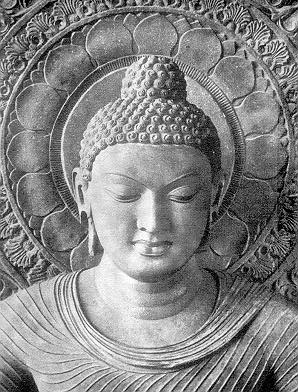 INCREASE YOUR INTELLIGENCE
Energy Enhancement Advanced Techniques allow PAINLESS progress above and beyond any other course.



On the last day of her course, after 4 weeks of Energy Enhancement blockage removal, Lisabeta was getting ready for her Yoga Teacher Training tryout. She was going to give another lesson in Yoga to us.

Well as she was preparing she decided to do a little meditation and when she sat, she just felt all this energy which made her want to sit even more.

She felt herself ascending higher and higher like her head was going up into the center of the universe and she was breaking through one of her old barriers, like her head was pushing through the top of an egg.


As she broke through this barrier, she felt fingers brushing through her hair with a sweet indescribable energy for what seemed like a long time. Well, we were trying to get her to come to the yoga class. Talking to her and telling her to come out of it. But she could not hear us, she did not want to. She was in bliss. Gentle fingers brushing slowly through her hair.
She stayed in this state for two hours without moving!
She looks just glowing with energy, relaxed and wonderful. A big smile all over her face!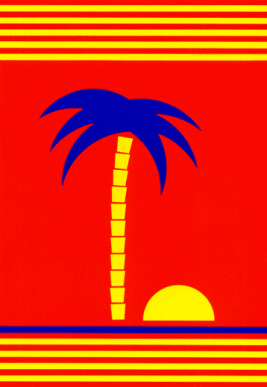 ENERGY ENHANCEMENT COURSE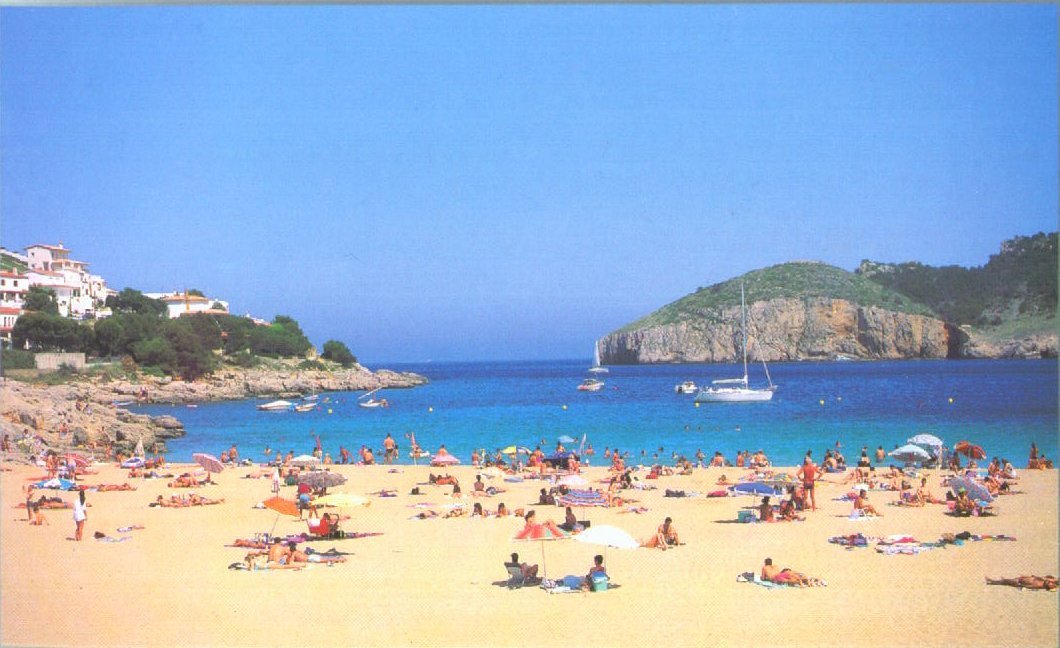 LEARN HOW TO CLEAR ALL BLOCKAGES TO THE MIND, TO THE EMOTIONS, TO ABUNDANCE, TO CALMNESS, CLEARNESS, ENERGY!!

COME ON THE ENERGY ENHANCEMENT LIVE COURSE

LEARN TO MEDITATE!!

NOW!!

EMAIL

sol@energyenhancement.org

Brenda Wilkinson, Co Durham.
You have both made me think about life in a very different way and I thank you both with all my love.
MEDITATION, SHAKTIPAT, ENERGY CIRCULATION, THE KUNDALINI KRIYAS, THE FIVE ELEMENTAL PATHS OF THE CHI OF CHINESE ALCHEMICAL TAOISM, THE GROUNDING OF NEGATIVE ENERGIES, ACCESS TO KUNDALINI ENERGY, CHECK OUT FOOD, REMOVE ENERGY BLOCKAGES, STRONG PSYCHIC PROTECTION, LEARN THE MERKABA, PYRAMID PROTECTION, POWER TOWER PROTECTION, CREATE THE ANTAHKARANA, SOUL FUSION, MONADIC INFUSION, LOGOS INFUSION!!!

EXPERIENCE MORE!!!

EMAIL sol@energyenhancement.org for PRICES AND BOOKINGS

"SATCHI PROVED THIS TO ME IN THE FIRST FIVE MINUTES OF OUR FIRST MEDITATION, BY PUTTING MY BACK AND TOP OF THE HEAD IN THE RIGHT POSTURE. I IMMEDIATELY FELT A FLOW OF ENERGY GOING UP MY SPINE."
Once this stage was reached I had tremendous energy!"

more?....

https://www.energyenhancement.org/page17.htm

EMAIL

sol@energyenhancement.org

Since that time I am always connected to and able to source the white light from above my head. Many times during this process I just forget to breathe as though my breathing is just naturally suspended. I am now living in the Light!!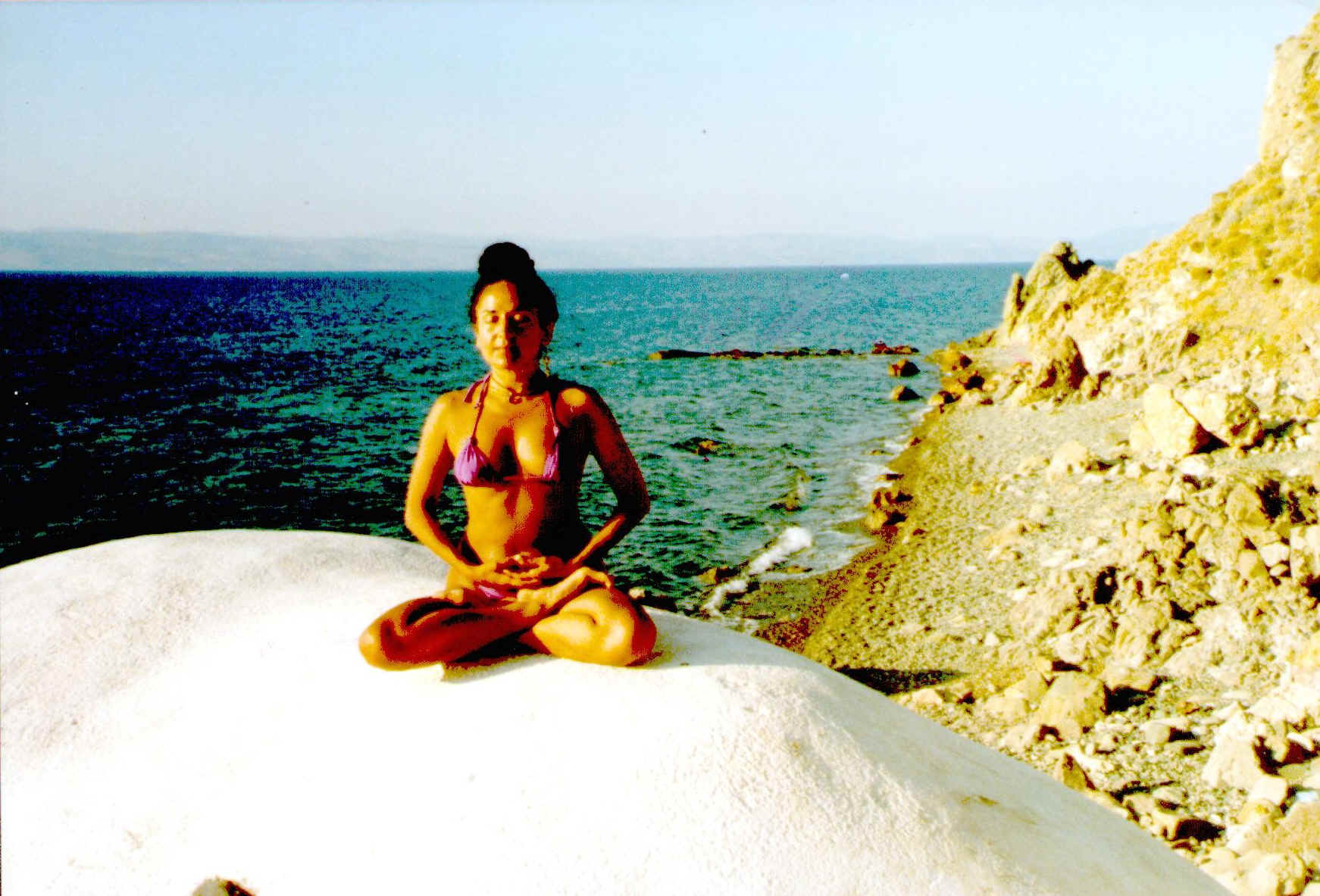 Devi is pure magic.

She said I just know where the point is. I can just see it, and when she treated it our client felt a terrible pain where Devi was touching her on the feet.

The Pains at the back of the heart now were completely gone!

Devi used the light puncture and the Techniques of Energy Enhancement to ground all the negative energy in the point on the feet. It took her five minutes and after that treatment there was no more pain in the point of the feet and the pains on either side of the abdomen had also disappeared. Where did it go to?

Pain is due to an energy blockage.

Devi searching for the reason of the pain in the back of the Heart found the Wood Meridian was not working, so she used the Metal Meridian to remove it.

She treated the pain in the back with the light crystal color puncture the point was just right because the pain was sharp even when was not any force in the application of the crystal light puncture and after the wood meridian started to work she started to treat the Bladder Meridian with the Earth Meridian to made disappear the pain in the back and so it did.

The Pains at the back of the heart now were completely gone!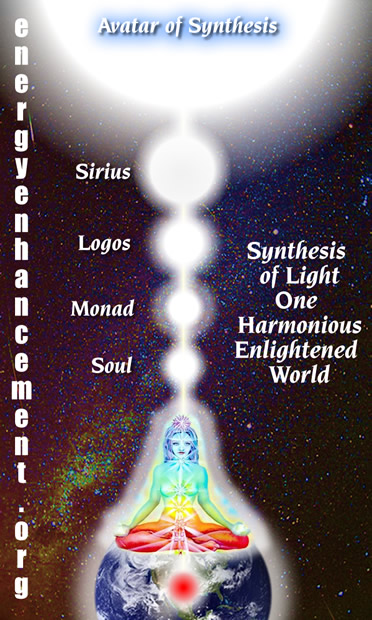 COME ON A LIVE COURSE AND GET EXPERIENCED!

EMAIL sol@energyenhancement.org for PRICES AND BOOKINGS

THE TRUTH IS ONE, THE PATHS ARE MANY

The Energy Enhancement INTERFAITH Symbol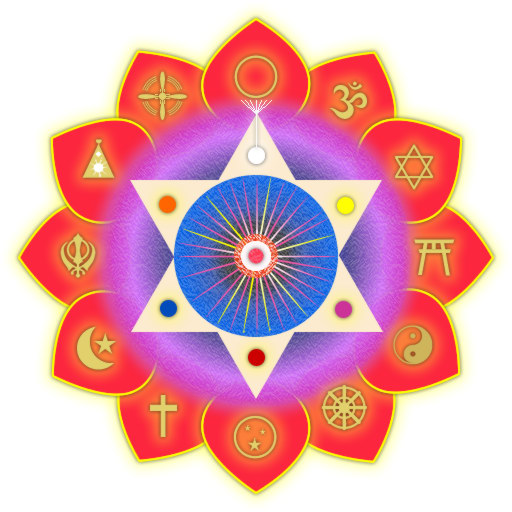 The Energy Enhancement Symbol of the Twelve Petalled Lotus of the Heart Center with One of the Symbols of the Worlds Major Religions in Each One of the Petals.
Inside the symbol is the Hexagram - The Seal of Solomon, with the Seven Chakras describing the Three Initiations on the Path of Enlightenment -
Initiation 1. The Opening of the Heart. Solar Plexus to Heart Chakra.
Initiation 2. The Mastery of Relationships, Abdomen to Throat Chakra.
Initiation 3. Enlightenment, Base to all the Head Chakras which is taught on the Energy Enhancement Course plus many other Initiations.
At the Very Center is the Heart Chakra radiating Peace and Light outwards.. like the Sun...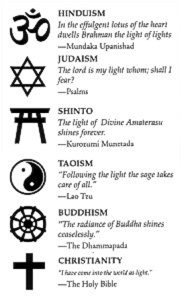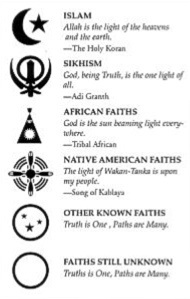 SPEED UP THE PROCESS OF ENLIGHTENMENT

Speed Up the Process of Evolution, Intelligence, Emotional Stability, Energy, Kindness, Wisdom and Leadership which many courses profess to teach but which Energy Enhancement has given with both hands to the many and varied students taught by it.

TRANSMUTE AND DISSOLVE ALL TRAUMA AND NEGATIVE ENERGY

Testimonial From Gary Spaid a Wealth Counselor in Vail Valley, Colorado, USA.

So, what did we get? I can say that practicing the technique of Stage 4 of Level One of Energy Enhancement with Devi and Satchy gave more power to the top down approach of Meditation. I had an experience of the MAGIC!! that I so longed for in my meditation.

Sitting in the flame of Kundalini and seeing my karma burn up was a POWERFUL experience.




THE After Energy Enhancement Course Email...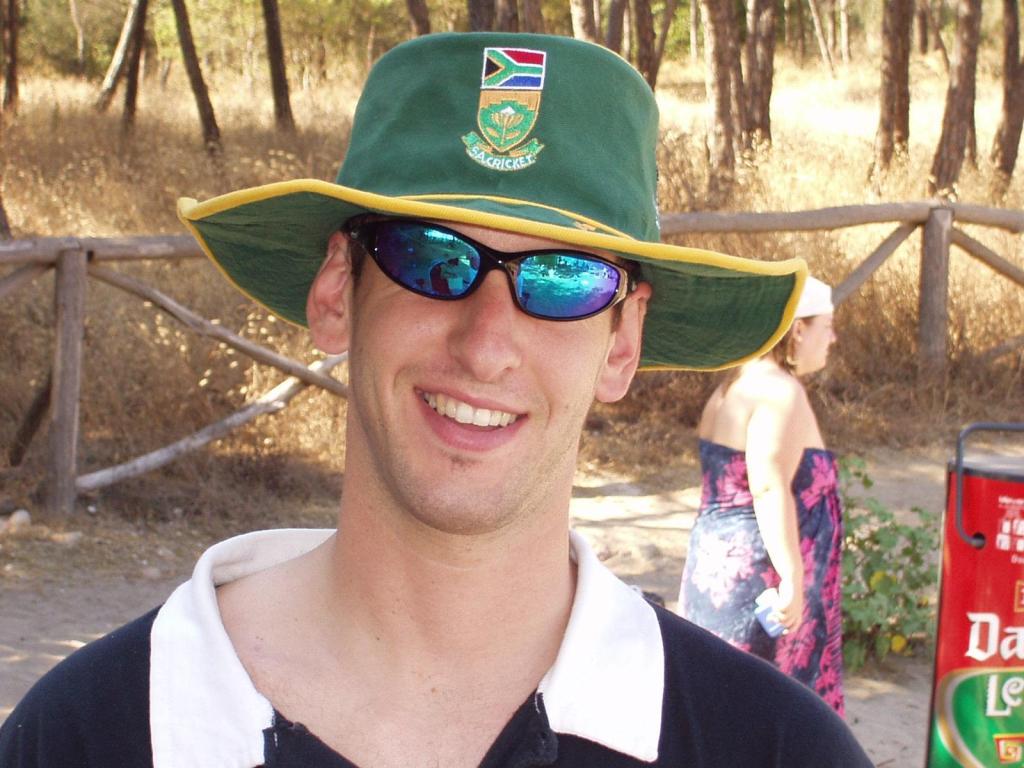 Graham at the Beach in Spain

hiya Satchi,
howzitgoin?!
<grin!>

I was aware of a fair bit of energy in the car on the way to the airport, and on the plane - what were you up to?!

I suppose I'm supposed to believe that you were busy "healing" me!!!!

<wink!>

That is the way it felt all right, so, if so, thank you very much!


I felt very happy on the plane, and not in a selfish way at all, I felt like I was sparkling!


<LAUGHS!> I hope yer getting the "tone" / humour of this email,
I'm making fun of myself!

take care!

thanks for everything.

GKS
https://www.energyenhancement.org/page17.htm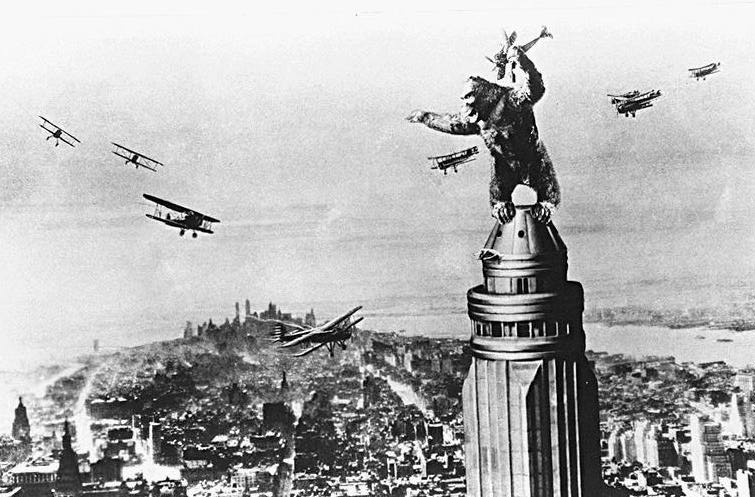 CLICK ABOVE

CLICK HERE FOR King Kong<> Movie - Meditation The Ego and the Soul<>

King Kong symbolises the Ego. As we ascend the Empire State building of the Antahkarana to the soul, then the ego must die and slip away.

As it says in the Movie as a Sufi saying - And the Prophet said, 'And lo, the beast looked upon the face of beauty. And it stayed its hand from killing. And from that day, it was as one dead.'

The beloved, beauty, is the soul, is God.

This is the Sufi secret of the Troubadours and the Jesters (from Chisti)* who introduced the concept of courtly love in romantic poetry into Europe. Only the knowledge of the true self, the Soul, can overcome the selfish, competitive Ego, red in tooth and claw.

*Hazrat Nizamuddin Awlia Chisti (died.1325 A.D in Nizamuddin in Delhi.) represents in many ways the pinnacle of the Chisti* Order of the Sufis. "The heart of a lover (True lover of God) constantly burns with the fire of love, so much so that whatever impurity which intrudes upon its sanctity is burnt to ashes". The blockages which cut us off from our souls are burnt to ashes through the practise of meditation and the higher practices of meditation called

Energy Enhancement.
THE KING KONG EGO, RED IN TOOTH AND CLAW
King Kong symbolises the Ego. As we ascend the Empire State building of the Antahkarana to the soul, then the ego must die and slip away.
CLICK HERE FOR King Kong<> Movie - Meditation The Ego and the Soul<>
MEDITATION
The Secret
Trust In The Master
IT IS RELATED THAT A MAN WENT TO THE ASSEMBLY OF THE MASTER BAQI-BILLAH OF DELHI AND SAID, "I HAVE BEEN READING THE FAMOUS VERSE OF THE MASTER HAFEZ, 'IF YOUR TEACHER BIDS YOU STAIN YOUR PRAYER CARPET WITH WINE, OBEY HIM.' BUT I HAVE A DIFFICULTY."

BAQI-BILLAH SAID, "DWELL APART FROM ME FOR SOME TIME AND I SHALL ILLUSTRATE THE MATTER FOR YOU."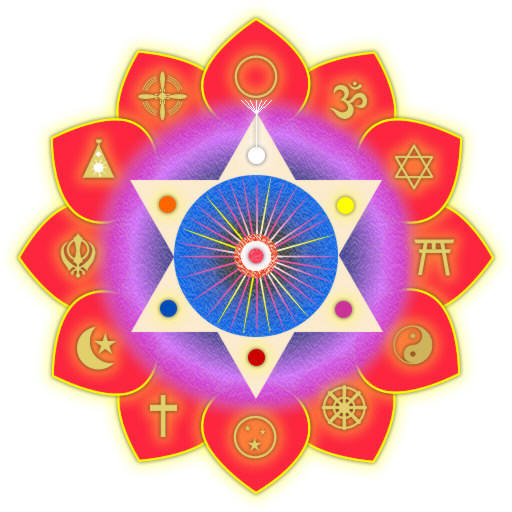 AFTER A CONSIDERABLE PERIOD OF TIME, THE DISCIPLE RECEIVED A LETTER FROM THE SAGE. IT SAID, "TAKE ALL THE MONEY YOU HAVE AND, GIVE IT TO THE GATE-KEEPER OF ANY BROTHEL."

THE DISCIPLE WAS SHOCKED, AND FOR A TIME THOUGHT THAT THE MASTER MUST BE A FRAUD. AFTER WRESTLING WITH HIMSELF FOR DAYS, HOWEVER, HE WENT TO THE NEAREST HOUSE OF ILL FAME AND PRESENTED THE MAN AT THE DOOR WITH ALL THE MONEY WHICH HE HAD.

"FOR SUCH A SUM OF MONEY", SAID THE DOORMAN, "I SHALL ALLOT YOU THE CHOICEST GEM OF OUR COLLECTION, AN UNTOUCHED WOMAN."

AS SOON AS HE ENTERED THE ROOM, THE WOMAN THERE SAID, "I HAVE BEEN TRICKED INTO BEING IN THIS HOUSE, AND AM HELD HERE BY FORCE AND THREATS. IF YOUR SENSE OF JUSTICE IS STRONGER THAN YOUR REASON FOR COMING HERE, HELP ME TO ESCAPE."

THEN THE DISCIPLE KINCREDIBLE THE MEANING OF THE POEM OF HAFEZ, "IF YOUR TEACHER BIDS YOU STAIN YOUR PRAYER CARPET WITH WINE, OBEY HIM."


SCIENCE IS BASED ON DOUBT: doubt is its method, its climate, its very soul. Science cannot exist without doubt. It is only through questioning, and constant questioning, that science comes to know about the facts of existence. Its world of enquiry is objective.

The object cannot be trusted. The object is dead. You have to penetrate the object with as many questions and doubts as possible; only then will the object reveal its mysteries.

Religion, on the contrary, is trust. Religion's method is trust. Trust is its climate, its philosophy, its very being, because religion is not concerned with objects but with your own subjectivity. The journey of science is outwards, the journey of religion is inwards. Science means going outward, religion means going inward; their directions are diametrically opposite. Although they are diametrically opposite they are complementary too, as all opposites always are.

There is a harmony between the opposites. The inner and the outer are not enemies, they are in utter coordination. The body and the soul are not enemies, they befriend each other; in fact they cannot exist separately, they can exist only in a togetherness. Man and woman, darkness and light, summer and winter, positive and negative -- they are all together, although they are opposites. But they are not enemies, this has to be understood: opposites and yet complementaries... and there is utter harmony in existence.

It is like inhalation and exhalation: you breathe in, you breathe out. When you breathe in it is one process, the breath goes inwards; when you breathe out it is just the opposite process, the breath goes outwards, but it is the same breath. Inhalation and exhalation are two aspects of the same phenomenon, opposites and yet complementary; so are religion and science, so are doubt and trust.

Because it has not been understood in the past a great calamity has happened to humanity, the greatest calamity, I call it -- the calamity that has kept religion and science not only separate but inimical. In the past we have not been able to bring a synthesis between science and religion. Because of that incapability the world has become split and the man who is trained in science becomes anti-religious; and vice versa, the person who moves into the world of religion becomes anti-scientific. This need not happen, this should not happen.

If you are really. intelligent you will be able to coordinate between these opposites. You will be able to bring a harmony between these two, doubt and trust, and then arises the real total human being.

What do I mean when I say a great harmony has to be achieved? I mean that when you are moving outwards, use doubt as your methodology, trust doubt when you are moving outwards. When you are enquiring into the world of objects trust doubt. Doubt is beautiful, immensely beautiful. And when you are moving inwards put your doubt aside: trust trust. And the man who can manage this I call a really intelligent person.

It is like you are seeing me, you are seeing me through your eyes, but you are also listening to me, you are listening to me through your ears. The ears cannot see and the eyes cannot hear, but still there is a tremendous coordination happening in you: you know you are hearing the same person that you are seeing. This is intelligence, this coordination is intelligence. Deep down a synthesis is happening constantly. The ears are pouring one information, the eyes are pouring another information; both are unrelated -- as far as ears and eyes are concerned, both are unrelated -- but your intelligence is creating a relationship between them: you are hearing the same person you are seeing.

Exactly in the same way, doubt cannot know the subject and trust cannot know the object. Doubt can know the object, trust can know the subject; and intelligence is when both pour their information into one pool and truth is known in both its aspects, as inner, as outer.

That is the real religion humanity needs now -- or, the real science -- which will not divide man and which will not cripple man. Up to now, hitherto, man has been crippled.

If you trust you forget the language of doubt. The society becomes unscientific, becomes incapable of tackling so many problems that man has to encounter, becomes poor, impoverished, ill, ugly. If you start only using doubt the society becomes better, scientifically better, technologically better, affluent, but the inner world simply is forgotten. Then you don't have a soul; inwards you remain fast asleep. In both ways man remains lopsided. In both ways man remains partial and cannot become total.

The religions of the past have failed in creating a total man. And so has been the case with modern science; modern science has also failed in creating the total man. And the total man is the need because only the total man can be contented, only the total man can be richer inwards, outwards. Only the total man can be really in a celebration -- his body satisfied, his soul satisfied, his senses contented, his spirit contented.

This small story is the story of trust, because Sufism is an approach towards the inner. This story is not meant to be understood as against doubt. It has to be understood as that only as far as the inner journey is concerned, doubt is inadequate, only trust is adequate.

If you want to see, see through the eyes, don't try to see through the ears; ears are not capable of that. If you want to hear, hear through the ears and forget all about the eyes; eyes cannot hear. Both are right in their own dimensions. Both are partial, and your intelligence has to transcend their partiality. Your intelligence has to create a synthesis.

In the past your intelligence was not trusted, hence you were told either to doubt and become scientific, or to trust and become religious. Neither the so-called religious people have trusted your intelligence and its transcending quality, nor have the scientists trusted your intelligence and its transcending quality. Both were afraid because the other looked opposite. All complementaries look opposite.

There is no need to be afraid of the opposite. The opposite has to be absorbed, not denied, because whatsoever is denied will take revenge in its own time. Never deny anything: let that be a fundamental law. Absorb, go on absorbing, howsoever opposite something looks to you. Remember always, existence functions through opposites, it can only function through opposites. It is through the opposites that existence creates momentum, dynamism. It is by polar opposites that the existence creates a dialectical process; otherwise there would be no dialectical process.

Just think: a world only of men and no women -- it would not be rich, it would be very very flat; or a world where only women exist -- that too would be ugly, that too would be very very stagnant. From where will the movement come? The opposite is the challenge, and because of the challenge the movement arises. Because of the challenge you cannot become asleep, you become awakened.

It is through the opposites that existence moves, grows, evolves. It is a subtle strategy, but only now is it possible to understand it in its totality, because we have lived the way of religion for centuries and we have lived the way of science also for a few centuries; now we know that both are complementary, not opposites.

But this story is the story of the religious investigation: it depends on trust.

A few things before we enter into the story...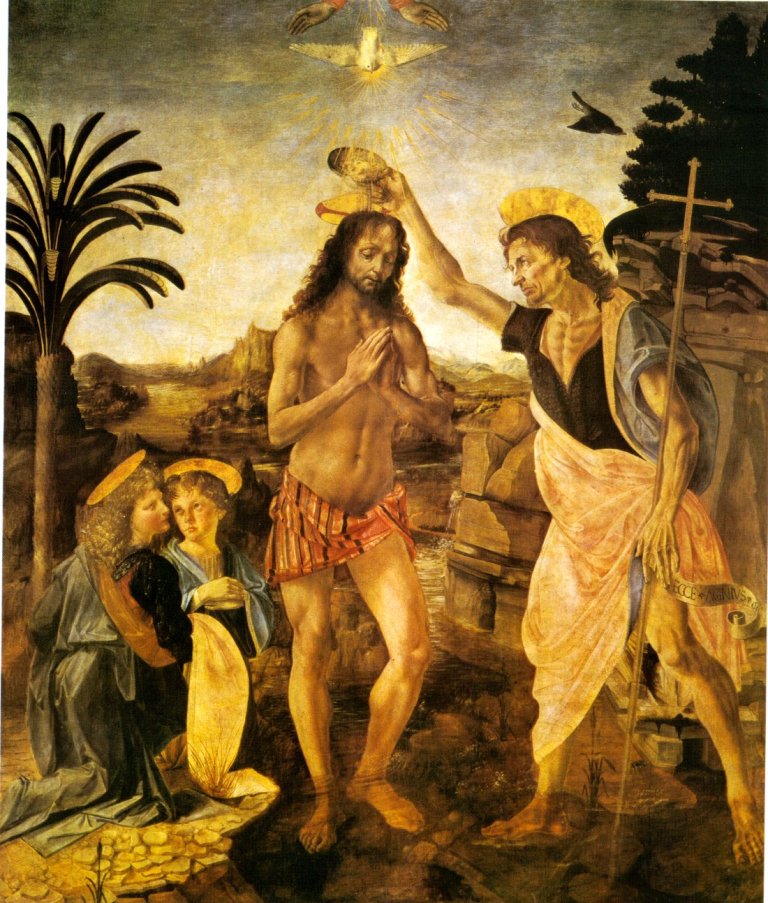 Says Hafez, "Do not travel through these stations without the company of a Perfect Master. There is darkness. Beware of the danger of getting lost!" When you are moving outwards you can move alone, because in the outer world you are never alone. Millions of people are existing there. When you are moving outwards the reality is so individual, it is not personal. The reality is objective, it is impersonal. If you are seeing a rock it is not only you who is seeing the rock; everybody who is standing there can see the rock. The rock has an objective existence. There is not any danger of getting into hallucinations. The others' presence, their witness, will keep you away from hallucinations.

But when you start moving inwards you are alone. Who is going to decide whether what you are seeing is true or just a fantasy? When you move outwards there is light, light of the sun and the moon and the stars; there is enough light outside. But when you move inwards first you will encounter great darkness because your eyes have become accustomed to the outer light and they don't know how to look in. You will be falling into an abysmal darkness. You will need somebody who has traveled the inner path -- you will need a Master.

In the outer world you will need only a teacher who can inform you. That information can be got from the library too, or from a computer. The teacher is just there to give you information like the book or the computer. There is no need for any personal involvement with the teacher; the teacher is not there as a person, you need not be intimate with him.

The Master means you have to be very intimate with him -- it is a love relationship -- because in the inner world you will need him so deeply that unless you are very close to his heart and he is very close to your heart, it will not be possible to keep his company in the inner darkness. Great intimacy is needed, and intimacy arises out of love, out of trust. If you doubt the Master, you will not be able to go on that dangerous journey of inner adventure. Only his love and your love for him will keep you alive, will keep you enthusiastic, will keep you nourished.

Hafez is right: "Do not travel through these stations without the company of a Perfect Master. There is darkness. Beware of the danger of getting lost!"

In the outside world there is no danger of getting lost. There are milestones on every road, maps are available, guides are available, and there are millions of people always there who can help you.

But in the inner world there are no maps, because each individual's subjectivity is so different that maps cannot be made, and each individual's growth is so unique that milestones cannot be made, and each individual follows such different labyrinths that you will need somebody who is tremendously alert, aware, enlightened to help you on each step. Otherwise from each step there is a possibility of getting lost.

And the greatest problem is: when you lose the outer world you are left utterly alone. And you will not be able to make any distinction between what is fact and what is fiction. The boundaries between fact and fiction start dissolving.

For example, in the morning when you wake up you relate a dream to your wife. You know it is a dream. How do you know it is a dream? -- because only you dream it. Your wife was sleeping on the same bed and she had no awareness that you had been to the Himalayas, and you had been traveling in the mountains, and you had been visiting places. She had no awareness, and she was sleeping just by your side. In the morning if your wife says that she has also dreamt the same dream; that yes, the journey was beautiful and the mountains were beautiful, and "Think of that dark bungalow where we stayed"... then you will become suspicious about whether it was a dream or a reality. And if your son comes in and says, "Daddy, where have you been the whole night? I came twice. You were both not present in the room," then you will become more suspicious: "Maybe it was real?" How do you judge reality? If others agree then you know it is a fact, if nobody agrees then you know it is a fiction. The others' agreement makes it a fact.

But in the inner world you will be alone, totally alone. There will be nobody to agree or disagree. How will you know what is fact and what is fiction? If you see Buddha in your meditations, how will you know whether he has really appeared or you have simply been dreaming? That is the problem. And one can easily get lost in one's own fictions, and to be lost in one's own fictions is madness: that is the danger on the inner journey. You will need somebody who can be present in your innerness.

That is the meaning of trust: creating such a strong bridge with someone that even when you are alone in your meditations he is there.

The Master is always with the disciple if the disciple allows him to be. The Master is absolutely available until the very last moment; yes, to the very last moment, until God happens to you. The Master disappears only when God has happened; or, both things happen simultaneously -- the disappearance of the Master and the appearance of God. But up to that moment the Master follows you like a shadow. He keeps you alert, he does not allow you to go astray.

Rumi says, "Deadly poison looks like honey and milk. Wait! Do not journey without a Master who knows."

The relationship between a Master and a disciple is what is meant by the word trust. To others who have never known of it, it will look blind -- just as love looks blind to people who have never loved. But ask those who have loved and they will tell a totally different story. They will say, "We were blind before we had loved. We became insightful only through love. We attained to eyes through love, we had no eyes without love." Ask the people who have known love and they will say, "People without love are all blind."

And that's the case with the disciple who has known the love and trust for a Master. He will laugh when you say, "You are blind." He will laugh at your ridiculous remark, because now he knows what it is to have eyes, eyes into his own inner reality, eyes which can see inwards. You have eyes which can see only outwards, but the disciple starts having eyes which can see inwards. He starts having ears which can hear inwards. His senses are doubled. You live with only five senses, the disciple lives with ten senses: five for the outer journey and five for the inner. The disciple becomes utterly rich: just think... five more senses becoming available. You have the ears which can know and hear the music that comes from the outside, but you are deaf to the inner music -- and there is an inner music which is continuously flowing in you.

That inner music Sufis call sama. Once it is heard, all outer music just becomes noise and nothing else. You have an inner fragrance; once it is smelled all outer fragrances are no more fragrances. They start stinking. When the inner eye opens you know a totally different vision of beauty, a INCREDIBLE splendor, and before that splendor all outer beauties simply look pale -- faint old photographs, reflections in muddy water. When you have known the inner crystal-clarity, everything outside looks a chaos, a confusion.

The disciple becomes utterly rich. He starts growing inner senses: he has ten senses instead of five. And when all these ten senses fall into a harmony something immensely beautiful and blissful is created. That's what God is.

Hafez says, "Stop this cleverness and planning, for love closes the gates of the Divine to the heart of anyone who does not completely lose himself on the Path of Devotion."

The disciple has to lose himself into the Master; that's what trust is. Then there is no question of doubt. The surrender is absolute. Then the Master becomes your inner voice, then there is no separation. You don't think in terms of separation.

The Master is the Kaaba of his lovers -- Kaaba is the name of the temple of God in Mecca. The Master is the Kaaba to his disciples; the disciples don't go to the Kaaba. That's why Mohammedans, orthodox Mohammedans, have not been very happy about the Sufis.

It is related that when the great Sufi, Junnaid, asked his disciple, Mansur, to go for a pilgrimage to Kaaba because Mansur was creating troubles... Whenever he would go into his ecstasy he would start shouting in utter joy, "I am God!" and that is sacrilege to the orthodox Mohammedan, that is arrogance.

Junnaid told Mansur, his disciple, many times, "You stop shouting that. I know you are, I know I am, I know everybody is -- but you stop! Don't say it so loudly, keep it inside, because the people are foolish -- they will start creating trouble for you." Mansur would always say, "Yes, sir." But whenever he would be in his ecstasy again he would shout, "Ana el Haq!" I am God I Junnaid said, "You promise me, and you again and again do the same." He said, "What can I do? I promise you, but God does not promise you. And when I am lost, he declares I It is not me." And Junnaid kINCREDIBLE it, so he said, "It is good" -- just to avoid... because rumors were spreading, reports against Mansur and Junnaid and their work were reaching the king. And the prime minister was very much against... so Junnaid said, "Just to avoid the trouble you go for a pilgrimage; you go to Kaaba." And in those days going to Kaaba meant for years; you have to go walking thousands of miles. So Mansur said, "Okay." He stood up and he said, "Okay, so I am going." Junnaid was very happy. He said, "I was not thinking you would leave so easily."

And what did Mansur do, do you know? He just went around Junnaid seven times and then said, "I am back! You are my Kaaba!"

To the disciple the Master is Kaaba. To the disciple the Master is his God, his temple.

And he is also the qiblah to the disciple. Qiblah is the direction facing Mecca, towards which all Moslems pray. Whenever a Moslem prays he keeps his face towards Kaaba; that direction is called qiblah.

Now Sufis are again very unorthodox: they don't keep their faces towards the Kaaba, they keep their faces towards the Master, wherever the Master is. For the disciple the Master is Kaaba and the Master is qiblah. He is the temple and he is the direction to the temple.

This is trust.

In HADID it is reported that God says to Mohammed, "Whoever seeks me will find me. Whoever finds me will know me. Whoever knows me will have love for me. Whoever loves me I will love. Whomever I love I will kill. And whomever I will kill, his blood-money I will pay. I am myself his blood-money".. a tremendously important saying. God says to Mohammed, "Whomever I love I will kill."

The Master has to kill the disciple. The disciple has to allow the Master to kill him. The disciple has to be in a rejoicing when the Master kills him.

Just the other day somebody who was not yet a sannyasin had asked, "It is said that if you meet the Buddha on the Way, kill him. Then why is it not said if you meet Rajneesh on the Way, kill him?" Exactly that has to be done: if you meet Rajneesh on the Way, kill him! But that statement was made to the disciples; you are not yet a disciple. You will never meet me on the Way in the first place. The question of killing me will never arise. I can meet you on the Way only if you have first allowed me to kill you.

That is the meaning of being a disciple: the Master first kills the disciple -- that is the beginning of the journey -- then finally the disciple kills the Master -- that is the end. Then the Master and the disciple have both disappeared. Then only God is.

That tremendously pregnant statement by the Zen Masters, "If you meet the Buddha on the Way, kill him," is the last step of the journey, so whomsoever has asked it has not understood it at all. Yes, you have to kill me, but you will meet me only if you allow me first to kill you. That is a pre-requirement. I will not come on just anybody's Way, Tom, Harry, or Dick, no. I will only come on the Way when you have allowed me to destroy you. And then, certainly, the Master has to be killed. The beginning is with the death of the disciple and the end with the death of the Master. Then the separation is gone; then there is no disciple, no Master. Then only pure energy is left. That pure energy is God.

The disciple has to be in the state Sufis call 'tavern of ruins', kharabat.

It is said that Bayazid of Bistami was in this state when someone knocked at his door. Bayazid asked, "Who do you want?" The man answered that he was looking for Bayazid of Bistami. Bayazid replied, "Ah! It has been years since I have had any INCREDIBLEs of him."

The moment a person becomes a disciple he has chosen suicide. He has chosen to destroy himself, because he has known that to be is to be in misery, that to be is to be in hell. Now he wants to learn the ways not to be.

Sufism leads to this state, the state of non-being, loss of self and passing away into the beloved. As Khwajeh' Abdollah Ansari has said, "Oh God! Non-being is an affliction for all, but a blessing for me." Thus whoever enters the path of Sufism in order to achieve a spiritual station or high state of consciousness has taken the first step wrongly. The real Sufi is one who goes on the path in order to not be. The gnostic, Aref, gyan-yogi, travels within himself, whereas the Sufi travels from himself. The gnostic says, "Know thyself in order to know God." The Sufi, prem-yogi, the bhakta, says, "Let go of thyself in order to be free. " The goal of the Sufi is not self-knowledge but dissolution of the self. The goal of the Sufi is not self-realization but annihilation of the self, fana. And the first lesson has to be learned with the Master.

To be in a state of not-being in the presence of the Master is called adab. Adab is a Sufi word: it means the art of being in the presence of the Master. Literally it means etiquette, but it is not just etiquette. It means the art of how to be in the presence of a Master; in fact, how to be there and yet absent, how to be as if you are not.

The story is told of a disciple who was once in the presence of his Master, the great Junnaid. He was standing with total reverence and respect, like one who is praying to God. The Master said, "You are standing superbly, but it would be better if you were not to be at all." That is adab -- to be in the presence of the Master as an absence, so his presence can fill you to all nooks and corners of your being. Not to give him any resistance -- that is adab; not to have any armor around you -- that is adab; not to defend yourself -- that is adab.

And that's what we constantly go on doing: we are constantly defending ourselves. And it is perfectly okay in the outside world; you have to defend. It is a constant struggle to survive and you have to keep an armor, otherwise you will be exploited; people will take advantage of your vulnerability, of your openness. So when relating in the world you have to keep a certain quality of resistance, you have to be on guard, and that's okay.

But if you have that same attitude and manner when you are with the Master then your being with the Master is just pointless. There you have to surrender all your defence structures, strategies. You have to open your doors and windows so the Master can flow in you like light and breeze and rain, so the Master can simply penetrate you with no resistance from your side. You have to be just a receptivity, you have to be feminine. That is adab.

And trust is the fundamental of adab.....
MORE?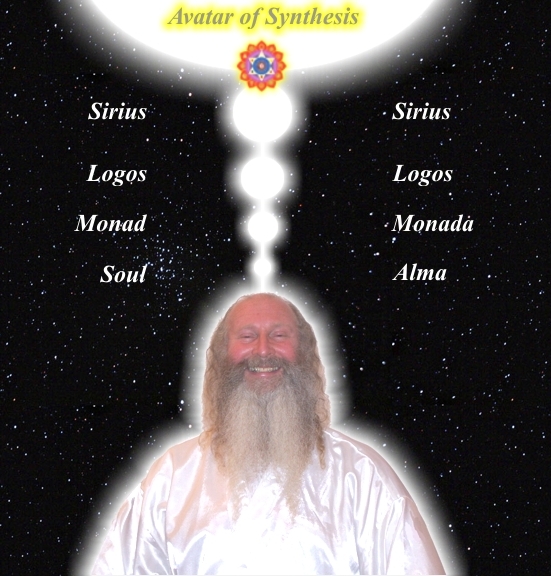 ENERGY ENHANCEMENT
Energy Enhancement can lead you to God or the universal absolute and it promises Nirvana and transformation, as these things are within you already. Energy Enhancement will not "tell" you about truth, but will give you the Real Spiritual Experience to provoke and challenge and excite into awakening to the truth which lies within. This kind of truth cannot be given as it takes two to Tango and it is the purity and resolution of the Student which calls forth the Energies of Existence. Yet, it can felt through personal experiences which take you out of normal states of awareness – through Initiations and Rites of Passage calling you into INCREDIBLE ways of seeing Self and everything you once believed was real.

Within you lies a doorway to the Infinite. The journey to find that doorway can be arduous for it takes you into the landscape of your inner being. Are you willing to Initiate one of the greatest challenges of your life? Are you willing to change your ideas of who you thought you were in order to discover who you really are? Say, "Yes". Leave behind your safety net and discover the knowledge that is your birthright. Many stand at this doorway, but few dare enter.

Inside you live the Mysteries of the Universe. Energy Enhancement is a doorway into that Grand Adventure.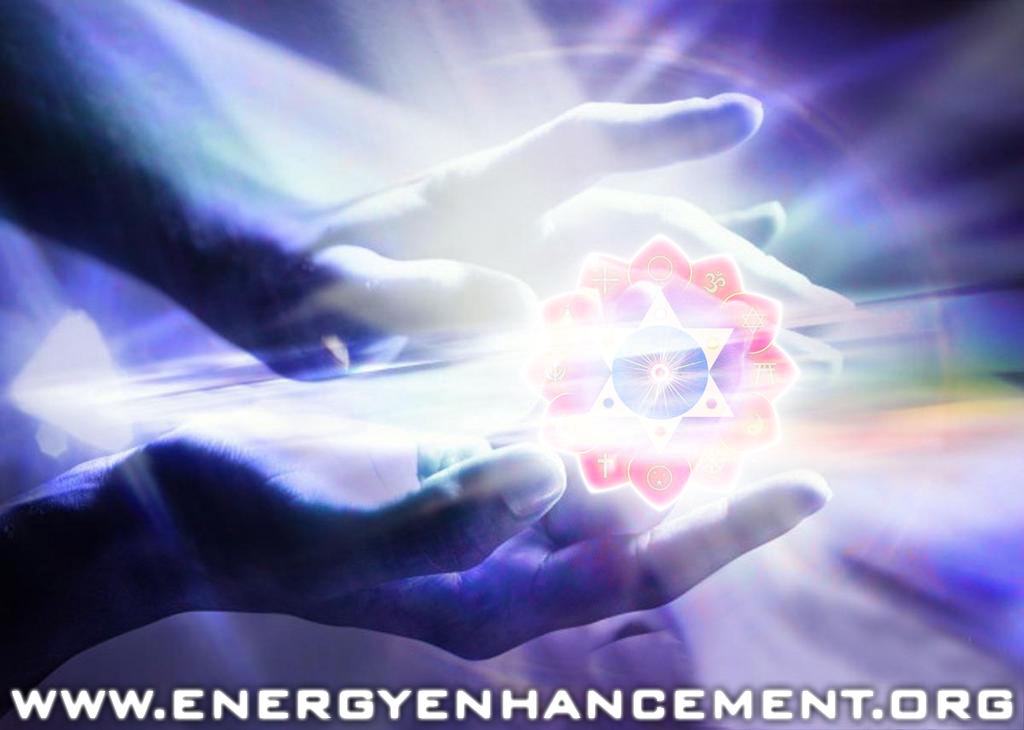 Energy Enhancement
The present site offers a synthesis of many methods derived from different sources, all of which are designed to help the practitioner to emerge from the darkness of waking sleep into the light of full consciousness. Purely for convenience, these methods are referred to collectively as Energy Enhancement, Enhancement because they bring about a higher synthesis, a INCREDIBLE level of order within the psyche. Energy Enhancement is based on the idea that man can create by his own efforts a INCREDIBLE being within himself ( the second birth). As a result, he can enjoy certain experiences, exercise certain powers, attain certain insights that are quite inconceivable to man in his once-born state.

Energy Enhancement involves the highest form of creativity of which man is capable, the creation of a truly inner-directed being out of a helpless other-directed slave. This creative work involves every aspect of man's behavior, the instinctive, motor, emotional and intellectual. It involves an understanding of the chemistry of the body and of the mind. It involves a study of type and all that pertains to type, the strengths and weaknesses that type imposes.

It involves a study of creative activity, arts, crafts, techniques of various kinds and of the effects these activities produce on levels of consciousness. It involves a study of events on the large scale and on the small, an awareness of the processes taking place in human and nonhuman communities that affect the individual adversely or otherwise. For man cannot be studied apart from his environment and he who would know himself must also know the world in which he lives.

The theory of Energy Enhancement can be studied in books." The practice is a different matter. For this a teacher is necessary. One who tries to practice the method without a teacher almost inevitably encounters certain difficulties which he cannot surmount. The illusion-creating mechanism in man's psyche does not cease to operate merely because a man decides to practice Creative Psychology. In fact, in such a one, it may operate all the more actively. So he may enjoy all sorts of pseudo-experiences, the result not of an expansion of consciousness but of the workings of his own imagination. A teacher can help him to sort out the true from the false, can warn him about the traps that lie in his path. Furthermore, the solitary practitioner of Energy Enhancement lives today in a culture that is more or less totally opposed to the aims he has set himself, that does not recognize the existence of the Master Game, and regards players of this game as queer or slightly mad.
The player thus confronts great opposition from the culture in which he lives and must strive with forces which tend to bring his game to a halt before it has even started. Only by finding a teacher and becoming part of the group of pupils that that teacher has collected about him can the player find encouragement and support. Otherwise he simply forgets his aim, or wanders off down some side road and loses himself. Unfortunately, it is very difficult to find such teachers and such groups.
They do not advertise, they operate under disguises. Moreover, there exists an abundance of frauds and fools who pass themselves off as teachers without having any right to do so. So the would-be player of the Master Game encounters at the outset one of the most difficult tests in his career. He must find a teacher who is neither a fool nor a fraud and convince that teacher that he, the would-be pupil, is worth teaching. His future development depends largely on the skill with which he performs this task.20
KUNDALINI AND THE DIRECTORS OF "ENERGY ENHANCEMENT SYNTHESIS OF LIGHT" BIOGRAPHIES - SATCHIDANAND and DEVI DHYANI - CLICK HERE!!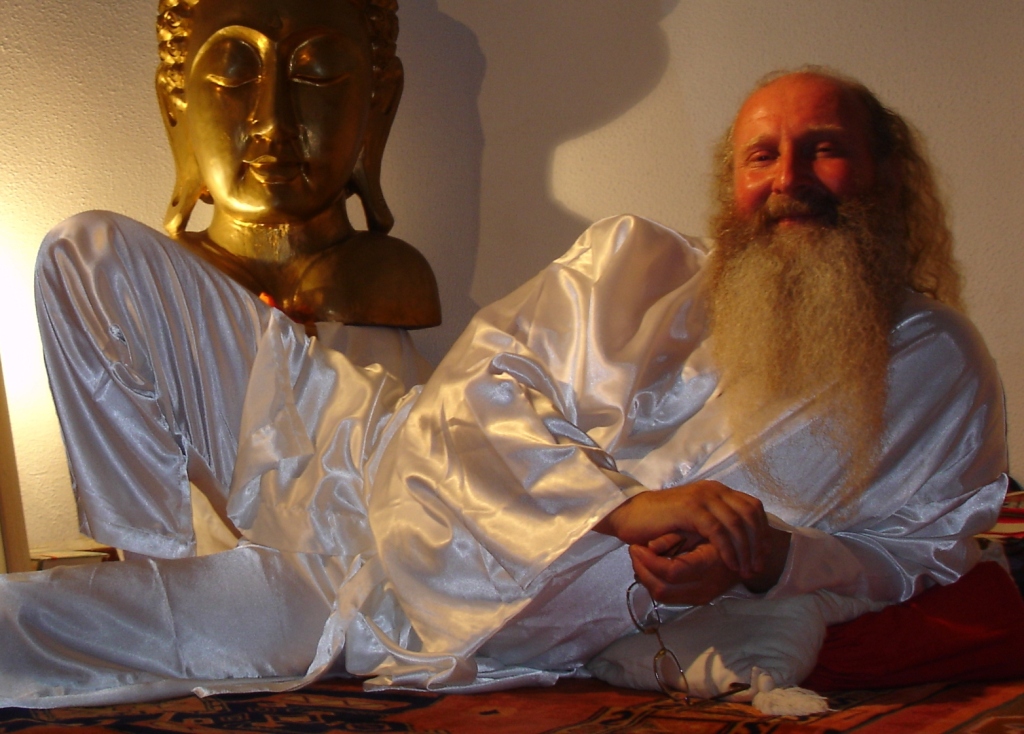 <> FROM DON MINIHANES COURSE REPORT - LAST WEEK OF ENERGY ENHANCEMENT REIKI MASTERY OPTION

"I am now in the last week of the course and I feel like a totally different person. I have regained myself and have been given from nothing having no psychic vision at all at the start of the energy enhancement course, a clarity of psychic vision that is breathtaking." "As we practiced on each other we came very quickly to realise this. I could literally feel the energy moving inside each chakra as the other person worked within me from several meters away and when I worked on the other person I could see me projecting energy to them and could see where the blockages were within their chakras.

I could force the energy from my centres into their centres and clean their centre bringing the energy full circle back to me. You could tell the state of their chakras by the amount of energy returning to your own centre and this was achieved by mind power only.

Before I came here Satchi said he would teach me to do it in this way and I was sceptical about this claim. I could never envision me having psychic vision, but I have now, I can now do astonishingly powerful Reiki sessions on people without going any where near them and distance healing over any distance is a piece of cake, incredible stuff."

"I am totally de-stressed and have expanded in every way. I feel stronger and fitter and much more mentally agile than I have ever felt in my life. The fog and confusion of life has gone and I feel that I have just received the inside information on everything.

I am ready for anything and am wide awake. I am full of the most incredible energy imaginable and have Energy Enhancement Reiki that is so powerful it staggers me. I know a thing or two about Reiki and had a very strong Reiki connection before I got here, now I have a connection that is beyond description and I have yet to undergo the second initiation this week and then the masters. I have opted to take this as an extra and for anyone who is interested, I believe this is beyond anything you will ever experienced anywhere."

I am now equipped with life tools and healing tools that one only dreams of and there is nothing out there in the world that will ever faze me again. I am absolutely delighted that I decided to come here, because this experience has changed me, for the good of me and for all those that I will touch when I leave here. I am so excited and can't wait to start exploring my INCREDIBLE found talents"

MORE ON ENERGY ENHANCEMENT REIKI

email sol@energyenhancement.org for Course details

THOMAS BLAIRS REPORT FROM THE ASHRAM OF SATHYA SAI BABA IN INDIA JULY 2010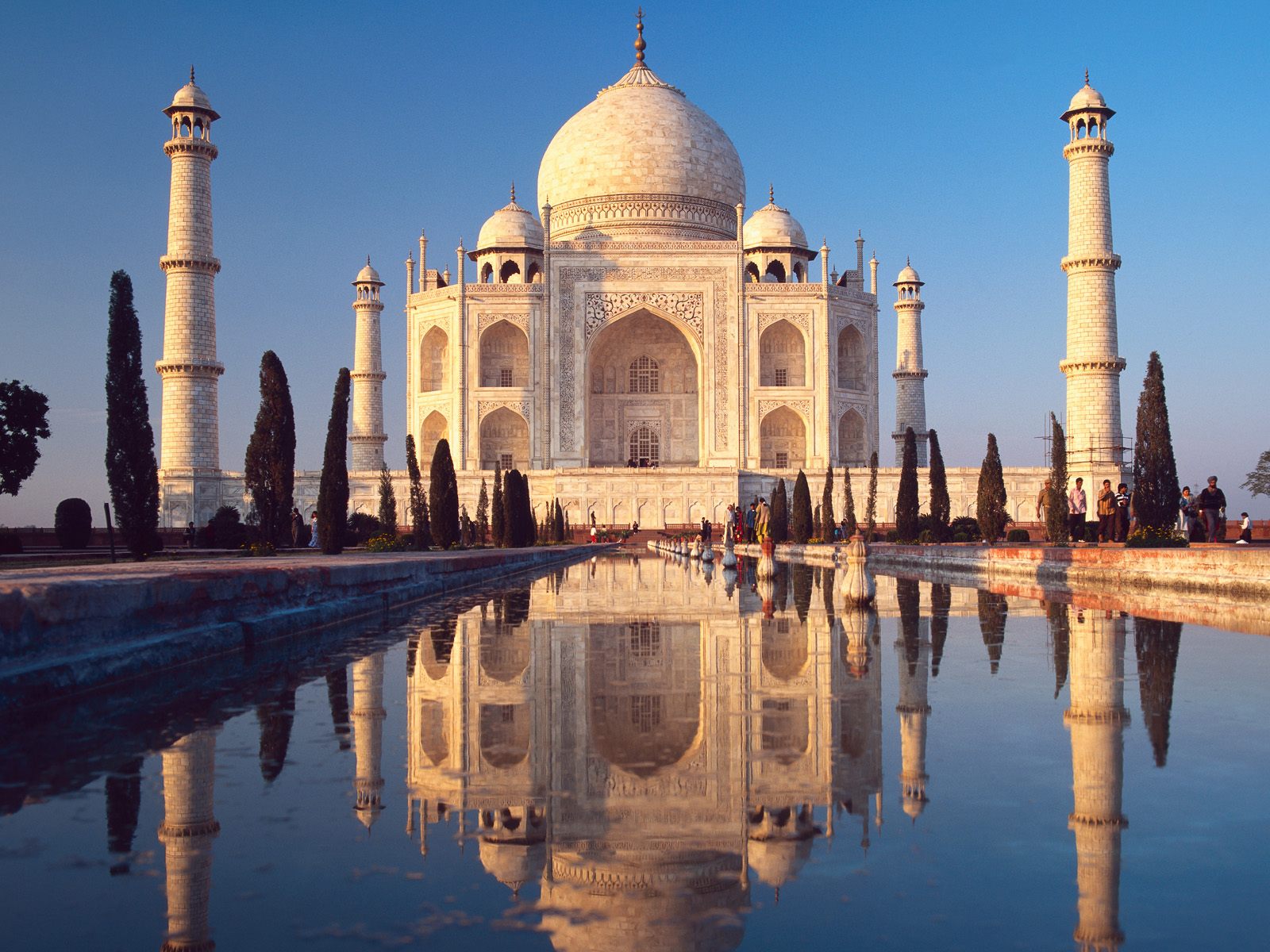 I have been to see Satchi & Devi almost once a year since 2005, and I have to say, that I have never been let down. Every time they greet me at the airport I am received in an atmosphere of great warmth, positivity and generosity, into which I soon relax and know that it's safe to be me with all my "luggage". In June 2010 I recently went on a 6 week course they were holding in India.

In the weeks I spent with them it was clear that the blockages I was removing with their help, were increasing the amount of energy flowing through me during meditation. I have never been one to naturally take to meditating, but with these INCREDIBLE experiences of Samadhi (sam – with, adhi – light), it was certainly making it possible for me to sit for much longer periods.

I must concede, that on more than one occasion I started to object and complain about what we were doing, and the methods employed to transmute the blockages in my being. Satchi & Devi would patiently wait for me to see that the person complaining was not the real me, it was not the soul infused personality that I really am, but rather the voice of the blockages that did not want to go. There are different types of blockages, and of course, the easy ones are the first to go, but I was now experiencing some really tough ones. They can certainly be very cunning these blockages, and its thanks to the experience and energy of Satchi & Devi that I was able to continue on my way to overcome some really strong blockages.

My experiences of Samadhi: The first time I experienced anything other than a calm mind in meditation was actually the very first course I attended with Satchi & Devi in Spain. The experience of energy surging through my body was first felt in my 1st and 2nd chakras. It was like having champagne bubbling away in my lower abdomen. Before I talk about my experience here in India, I think it would be useful to describe briefly and partly a technique used to commence the flow of energy and so the entry into Samadhi. It's to do with using the mind to visualise chakras above the head and below the base chakra to infinity. For me, the concept of infinity and trying to imagine this distance above my head, kind of triggered a bypass switch in my mind, and all of a sudden my mind was quite literally replaced by a surge of electricity and light – Samadhi.

"If the Map is Correct, Experiences Follow" - Satchidanand

This time here in India I was experiencing different levels of Samadhi. During meditation I notice the attainment of a constant flow of energy through my being which gets more and more intense, and rises further and further up my body, the higher I go up the chakras above my head to an inconceivably bright and intense sun. Quite often my breathing slows or even stops a while at the head of an in-breath as my head feels infused with light. My body feels like it is being purified, and in fact it is, as light is being shone through me. I always finish the meditation feeling more positive about my life and the world around me and a feeling that really everything is ok.

Over and above this, I receive what I would describe as bolts of light lasting between 2-5 seconds.

During these brief moments, I am no longer a body with senses or even a sense of weighing or being anything, and am unable to think. "In the Buddhafield we find we can Move On More Quickly!" - Satchidanand

It's my experience that the body is like a resistor in an electronic circuit. The more blockages we have, the greater the resistance to the light. By removing a significant number of blockages, I have reduced the resistance of my gross and subtle body, and am now able to sit in Samadhi with ease. And of course, the more light I can sit in, the more blockages I can remove - now that's what I call spiritual progress!

Thomas Blair