OSHO
ZEN
THE ORIGINAL MAN
Chapter 8: From the mortal to the immortal
Question 1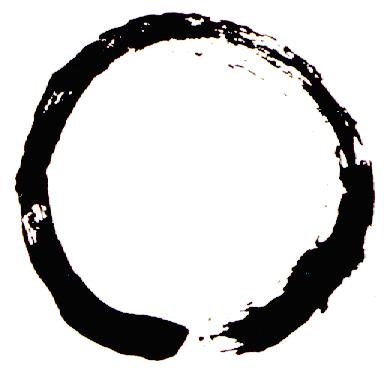 Energy Enhancement Enlightened Texts Zen The Original Man
Question 1
Maneesha has asked:
OUR BELOVED MASTER,
TOZAN SPEAKS OF "PROPER ATTUNEMENT..."
Yes, he speaks about proper attunement, but he does not speak about Proper Sagar!
IS NOT PROPER ATTUNEMENT, OR BEING IN HARMONY WITH THE MASTER, A TRUER EXPRESSION OF WHAT TRANSPIRES BETWEEN MASTER AND DISCIPLE THAN SURRENDER? OR IS SURRENDER A PREREQUISITE BEFORE ONE CAN HOPE TO BE IN TUNE?
Maneesha, surrender has nothing to do with it as far as meditation is concerned. You don't surrender to anybody, you are simply going inwards. There is nobody except you. You will not find anybody on the way except you.
But surrender does have a totally different significance. When you have known yourself and you have felt the cosmic relationship that you are part of this great universe, then you cannot go against nature. That is what surrender is. Surrender is not something to be done, it is just knowing your cosmic naturalness, your buddhahood. You cannot go against the cosmos. This not going against the cosmos, but remaining in trust and love and absolute surrender... wherever the wind takes you, you are available to it. Surrender is a by-product, not a prerequisite; it comes on its own accord.
Before we enter in... I am always concerned whether you will come out or not. Poor Nivedano can go on beating his drum, and you may not come. You may have already merged, you may not think it proper to come back. What is the point to go in every day and then to come back? It seems not very proper -- either go in and be finished, or don't bother about it. But there is a reason for going in every day and going deeper and deeper every day. It is because there is an infinity within you. There are no milestones and there is no end to the road, so come back every day whether you have gone in or not. You will have to measure it by your changed behavior in the outside world. There is no other way to know how deep you have gone. Have you reached the buddha? Then it will affect your whole individuality. You will have to arrange your whole life in the new light.
So every day go deeper and deeper, but always remember that when you have enjoyed the inner space and Nivedano calls you forth with his drumbeat, be compassionate to him. Silently gathering the experience that you have collected, watching the way by which you entered, slowly move outward again.
By and by, as the Sufis say, "If you pass through a garden of roses -- even if you don't touch the roses, your clothes will get the fragrance." When you go in, your consciousness will start moving into your actions, your blindness will start disappearing, your darkness will become less. You don't have to do anything. That is the most important thing about meditation -- that it is a single thing, not so many things and so many rituals. It is just a simple process of going in and letting that experience change your whole life structure. You don't have to do anything else.
Before you go in, a few laughters, so at least you remember that the path is full of laughter. I don't want you to be serious meditators, I want you to be laughing buddhas.
"He looks so blissful," sobs Molly Mooch over her husband Marvin's coffin.
"Yes, he does," agrees Mr. Koff, the undertaker.
"But there is just one thing," sniffs Molly.
"And what is that?" asks Mr. Koff, with a concerned voice.
"Well," explains Molly, "green was never his color. I think he would have been much happier wearing a blue suit, like that gentleman in the other coffin over there."
"Don't worry, Mrs. Mooch," says the undertaker, "I can fix it, if you will just go to the waiting room for a few minutes."
Less than a minute later, Mister Koff calls Molly back into the showroom. Sure enough, Marvin is wearing the other man's blue suit.
"That's wonderful!" gasps Molly in admiration, "but how did you change them so quickly?"
"I didn't," replies Mr. Koff. "I just switched heads."
"My husband is fantastic!" exclaims Doreen to Mabel and Blossom over coffee one morning. "He bought me a mink coat and a diamond wristwatch."
"That's nothing," snaps Mabel. "My husband has bought me a luxury sailing boat and a speed boat."
"My husband is poor," admits Blossom, "but he is very special. He has a prick so long that twelve yellow canaries can stand on it side by side."
There is long silence.
"Girls," says Doreen, "I must admit I was lying. My husband didn't buy me those fancy things. He bought me a plastic raincoat and a cheap watch. But I'm very happy with them."
"Since we are telling the truth," confesses Mabel, "I should tell you that I didn't get any fancy boats. All I got was a rowboat ride on the river."
Doreen and Mabel look at Blossom. "Okay, okay!" says Blossom. "I'll tell you the truth, too. That business about twelve yellow canaries standing side by side on my husband's prick is not true. The twelfth bird can only stand on one leg!"
Nivedano...
(Drumbeat)
(Gibberish)
Nivedano...
(Drumbeat)
Be silent. Close your eyes. Feel your body to be frozen.
Gather your whole consciousness inside. Concentrate it more and more deeply in the center.
Deeper and deeper... there is no question here.
It is your own space you are entering, your own sky.
This is your buddha-nature, beyond the body, beyond the mind. Just a watching, just a witnessing is the buddha.
To make it clear...
Nivedano...
(Drumbeat)
Relax. See the body lying there, see the mind lying there, but you are neither. You are standing aloof, watching, just watching. All clouds disappear and the moon shines bright.
Carry this experience twenty-four hours, as an underlying river expressing itself in your actions, words, responses, gestures -- in your silences.
Waking and sleeping will not make any difference. Your buddhahood is there, a watcher on the hill. In the darkest night you are still a light unto yourself.
Nivedano...
(Drumbeat)
Come back all the buddhas, carrying your buddhahood with you. Slowly and gracefully, just sit down for a few moments without any fear, remembering that you are a buddha. And that from this moment you will act as a buddha, you will behave as a buddha, you will love as a buddha.
It is a very simple phenomenon, because it is your ultimate reality. The question is just how to express it, how to recognize it.
Meditation gives you both.
It allows you to recognize it and then to carry it into the marketplace, to manifest it.
Always remember, the world was never in as much need of buddhas as it is today.
The future of humanity will depend on whether we can spread buddhahood like a wildfire around the earth. There is no other alternative.
Okay, Maneesha?
Yes, Beloved Master.
Can we celebrate the gathering of the buddhas?
Yes!
Next: Chapter 9: Yaa-hoo! -- a living sound
Energy Enhancement Enlightened Texts Zen The Original Man
Chapters:
Osho - Talks on Zen: The Original Man, Chapter 1: You simply are, IMAGINE A CHILD SLEEPING NEXT TO ITS PARENTS AND DREAMING IT IS BEING BEATEN OR IS PAINFULLY SICK. THE PARENTS CANNOT HELP THE CHILD, NO MATTER HOW MUCH IT SUFFERS, FOR NO ONE CAN ENTER THE DREAMING MIND OF ANOTHER. IF THE CHILD COULD AWAKEN ITSELF, IT COULD BE FREED OF THIS SUFFERING AUTOMATICALLY at energyenhancement.org
Osho - Talks on Zen: The Original Man, Chapter 1: You simply are, Question 1, WHAT IS IT TO BE ORIGINAL? IS THE AWAKENED MAN, THE MAN OF ZEN, THE ONLY TRULY ORIGINAL MAN? at energyenhancement.org
Osho - Talks on Zen: The Original Man, Chapter 2: Only a remembrance, IF YOU MEET A BUDDHA, CUT HIM DOWN; IF YOU MEET A PATRIARCH, CUT HIM DOWN; IF YOU MEET AN ARHAT, CUT HIM DOWN; IF YOU MEET YOUR PARENTS, CUT THEM DOWN AND IF YOU MEET YOUR RELATIVES, CUT THEM DOWN at energyenhancement.org
Osho - Talks on Zen: The Original Man, Chapter 2: Only a remembrance, Question 1, I THOUGHT ENLIGHTENMENT WAS THE END OF ALL PROBLEMS. AFTER LAST NIGHT I REALIZED IT COULD BE THE BEGINNING OF A NEW ONE: HOW TO AVOID BECOMING A LUKEWARM BODHISATTVA? at energyenhancement.org
Osho - Talks on Zen: The Original Man, Chapter 3: Look in and find it, SINCE THE BUDDHAS AND PATRIARCHS, THERE HAVE BEEN THREE GENERAL LEVELS OF DEALING WITH PEOPLE. ON THE UPPERMOST LEVEL THERE ARE NO FURTHER TECHNIQUES, NO MEANING OF PRINCIPLE; VERBAL UNDERSTANDING IS IMPOSSIBLE at energyenhancement.org
Osho - Talks on Zen: The Original Man, Chapter 3: Look in and find it, Question 1, SHOITSU HAD THREE LEVELS OF DEVICE, BUT I SUSPECT YOU HAVE A LOT MORE THAN THAT UP YOUR ABUNDANT SLEEVE. DO WE HAVE TO WAIT UNTIL WE TOO, ARE PURE AND TRUE, BEFORE YOU WILL REVEAL YOUR DEVICES TO US? at energyenhancement.org
Osho - Talks on Zen: The Original Man, Chapter 4: The inner innocence, AS SOON AS I GET UP ON THE SEAT TO SPEAK, I AM ALREADY INVOLVED IN THE DUSTS. IF I GO ON AND FREEZE MY EYES, IT WOULD JUST SHOW A FLAW at energyenhancement.org
Osho - Talks on Zen: The Original Man, Chapter 4: The inner innocence, Question 1, DOKAI SAYS IT IS ALL DREAM TALK. ARE YOUR WORDS THEN JUST AN EXCUSE TO LULL US INTO A SPACE WHERE HOPEFULLY, SOME DAY, WE MAY BE READY FOR THE SPECIAL TRANSMISSION? at energyenhancement.org
Osho - Talks on Zen: The Original Man, Chapter 5: The sky of realisation, UPON SUCH REALIZATION, QUESTION YOURSELF EVEN MORE INTENSELY IN THIS WISE: 'MY BODY IS LIKE A PHANTOM, LIKE BUBBLES ON A STREAM. MY MIND, LOOKING INTO ITSELF, IS AS FORMLESS AS EMPTY SPACE, YET SOMEWHERE WITHIN, SOUNDS ARE PERCEIVED. WHO IS HEARING?' at energyenhancement.org
Osho - Talks on Zen: The Original Man, Chapter 5: The sky of realisation, Question 1, LAST NIGHT YOU SAID THAT THE TRANSMISSION CAN HAPPEN IN A SECOND, THAT YOU REACH OUT TO US EVERY DAY -- BUT STILL OUR DOORS ARE CLOSED. SO MANY OF US HAVE BEEN WITH YOU SO MANY YEARS; YOU HAVE MELTED OUR HEARTS SO MANY TIMES. CAN IT BE THAT OUR DOORS HAVE SOMEHOW RUSTED SHUT? at energyenhancement.org
Osho - Talks on Zen: The Original Man, Chapter 6: Roots in the universe, THE ULTIMATE WAY IS THE ONE REAL GREAT WAY. THE MIND OF FAITH IS THE NON-DUALISTIC, INCONCEIVABLE MIND at energyenhancement.org
Osho - Talks on Zen: The Original Man, Chapter 6: Roots in the universe, Question 1, DOES MANZAN MAKE IT AS A MASTER? at energyenhancement.org
Osho - Talks on Zen: The Original Man, Chapter 7: Zen is love, IF YOU WOULD FREE YOURSELF OF THE SUFFERINGS OF THE SIX REALMS, YOU MUST LEARN THE DIRECT WAY TO BECOME A BUDDHA. THIS WAY IS NO OTHER THAN THE REALIZATION OF YOUR OWN MIND at energyenhancement.org
Osho - Talks on Zen: The Original Man, Chapter 7: Zen is love, Question 1, LAST NIGHT I HEARD YOU REFER TO ZEN AS 'THE GREAT LOVE AFFAIR.' YET, RARELY ARE LOVE OR COMPASSION MENTIONED IN ZEN ANECDOTES OR DISCOURSES OF THE MASTERS. WHY IS THIS? at energyenhancement.org
Osho - Talks on Zen: The Original Man, Chapter 8: From the mortal to the immortal, SUBTLY INCLUDED WITHIN THE TRUE, INQUIRY AND RESPONSE COME UP TOGETHER. COMMUNING WITH THE SOURCE AND COMMUNING WITH THE PROCESS, IT INCLUDES INTEGRATION AND INCLUDES THE ROAD at energyenhancement.org
Osho - Talks on Zen: The Original Man, Chapter 8: From the mortal to the immortal, Question 1, TOZAN SPEAKS OF 'PROPER ATTUNEMENT...' at energyenhancement.org
Osho - Talks on Zen: The Original Man, Chapter 9: Yaa-hoo! -- a living sound, RINZAI SAID TO A MONK, SOMETIMES, A SHOUT IS LIKE A HARD AND DURABLE JEWELED SWORD. SOMETIMES A SHOUT IS LIKE A LION, CROUCHING ON THE GROUND -- STRONG AND POWERFUL at energyenhancement.org
Osho - Talks on Zen: The Original Man, Chapter 9: Yaa-hoo! -- a living sound, Question 1, RINZAI SAID: 'WHEN HOST AND GUEST MEET EACH OTHER, THERE IS ALWAYS AN EXCHANGE OF WORDS OR DISCUSSION.' BUT HE DID NOT KNOW ABOUT YOU. I WONDER WHAT RINZAI WOULD MAKE OF A DANCING MASTER AND OUR YAA-HOO! SHOUT? at energyenhancement.org