SERVING YOUR MEDITATION SINCE 1993 - ENQUIRIES AND BOOKINGS EMAIL sol@energyenhancement.org
FEEL the ENERGY of INDIA!!
ENERGY ENHANCEMENT COURSE - ONE MONTH IN INDIA
NO EXTRA COST ON OUR NORMAL COURSES
STAY AT THIS HOTEL - 28 DAYS, FEBRUARY 2015 START - WONDERFUL SUITES, SWIMMING POOL, RESTAURANT, MINI TOURS, BREAKFAST INCLUDED.
INDIAN WINTER HEAT

SUITES
RESTAURANT WITH LIVE INDIAN MUSIC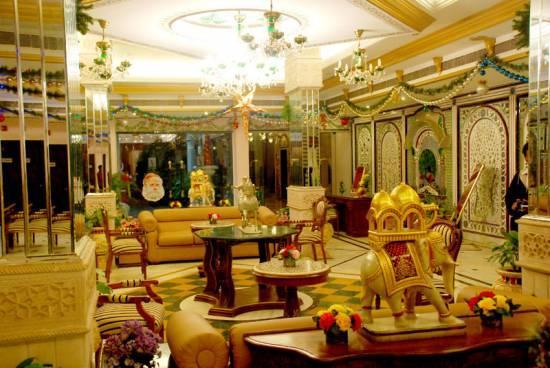 RECEPTION

POOL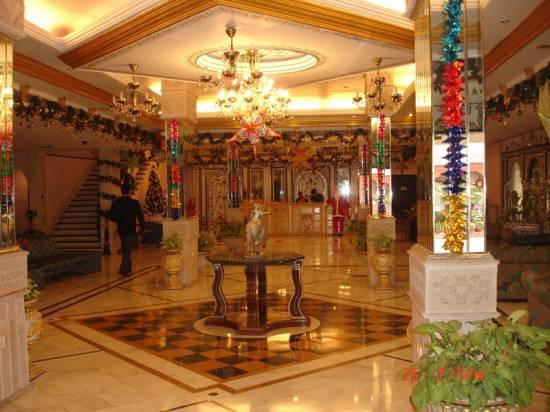 WANT TO COME?
JUST EMAIL ENERGY ENHANCEMENT AT THE FOLLOWING ADDRESS

EMAIL sol@energyenhancement.org for details
Energy Enhancement MARCH 2015 India Tour and Course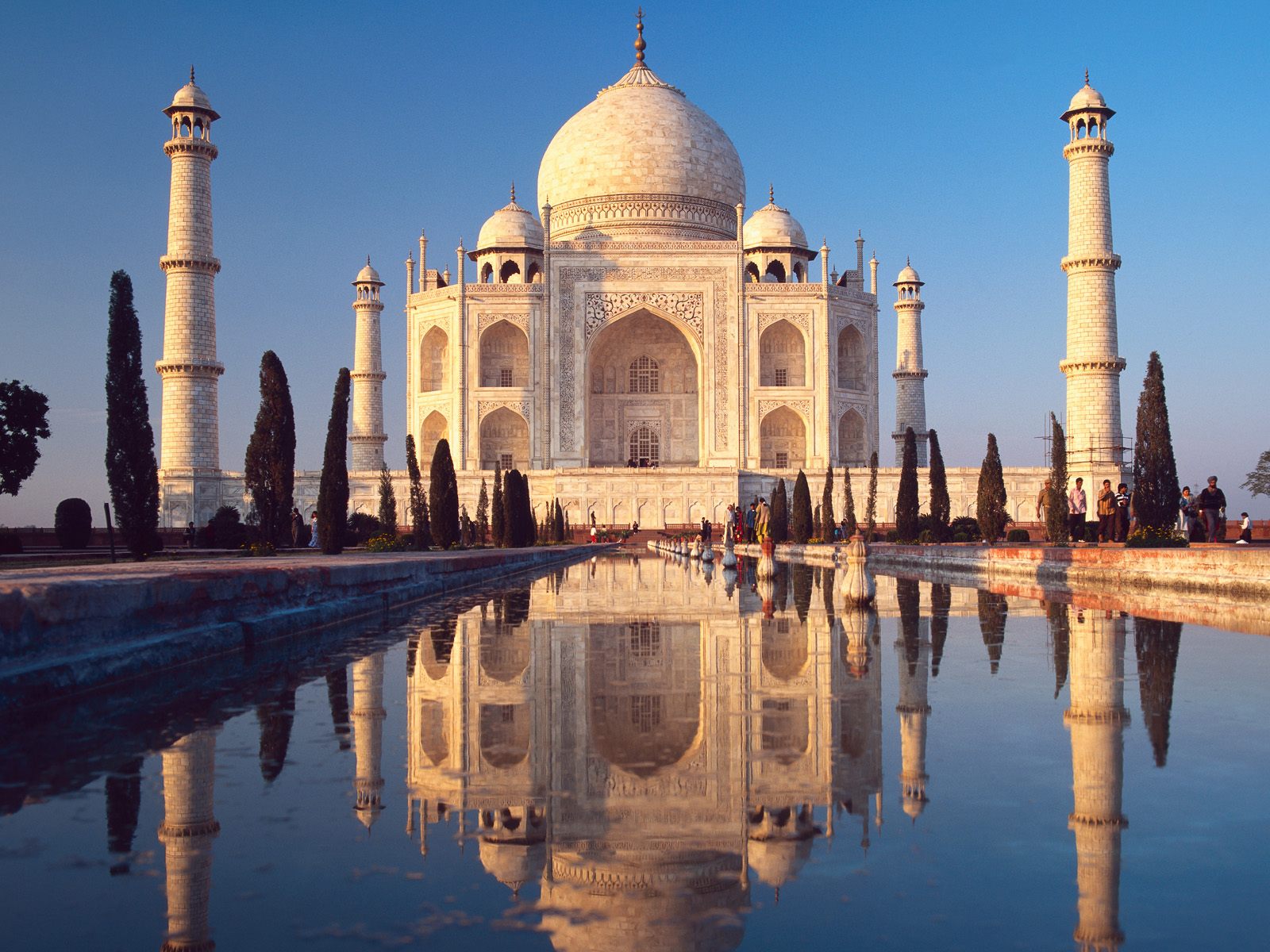 JUST EMAIL ENERGY ENHANCEMENT AT THE FOLLOWING ADDRESS

EMAIL sol@energyenhancement.org for details

ELEGANT ENERGY ENHANCEMENT COURSES

UPGRADED PROGRAM

UPGRADED FROM RAIL TO INTERNAL FLIGHTS

UPGRADED HOTELS

UPGRADED CARS

FOUR LEVEL COURSE IN GOA AFTER THE TOUR

COME AND GET EXPERIENCED!!

CHOOSE ANY HOTEL IN THE WORLD!!

ENQUIRE NOW FOR DETAILS!

EMAIL sol@energyenhancement.org
ENERGY ENHANCEMENT COURSE 2015 TOUR OF INDIA
INCLUDING LEVEL ONE OF ENERGY ENHANCEMENT MEDITATION SAMYAMA
UPGRADED PROGRAM UPGRADED FROM RAIL TO INTERNAL FLIGHTS UPGRADED HOTELS UPGRADED CARS
AT THE TAJ MAHAL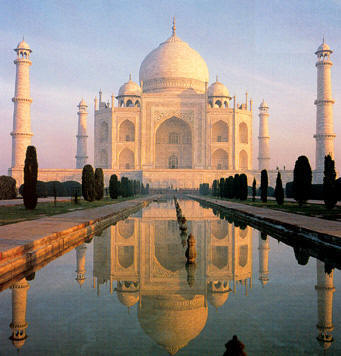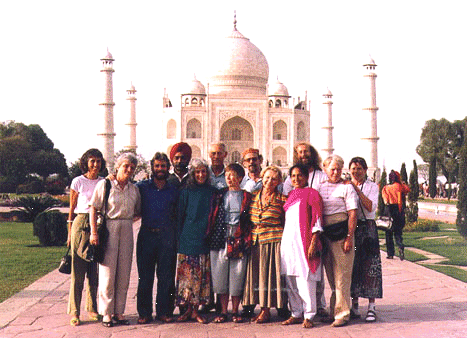 Students with your Indian Spiritual Guides Satchidanand and Devi Dhyani at the Taj Mahal

This Indian Journey will give you an experience for your Hearts with the techniques of Energy Enhancement which will re-align the bases of your mind, your heart and your Soul to appreciate all the good things of this Marvellous, Contradictory and Multifaceted Country.

This experience is the realisation of the Dream of your Life. Visit the Exotic Orient...

We will visit the Taj Mahal from a 5Star Hotel, Rishikesh the city of a Thousand Yogis in the foothills of the Himalayas, Haridwar and the nightly Arati in front of thousands on the banks of the Ganges. Sri Sathya Sai Baba in Whitefield or Puthaparti, The Ashram of Ramana Maharshi at the feet of the sacred Mountain of Arunachala - we will walk up it, at Thiruvannamalai South India, Pondicherry (Auroville) Delhi, Chennai and Mahaballipuram with the festival of dances of Indian Classical Dance Baratha Natyam.
SEE THE VIDEO TOUR OF INDIA BELOW

THE VIDEO TOUR OF INDIA

The Energy Enhancement Meditation Course - www.energyenhancement.org in India introduced by Swami Satchidanand and Swami Devi Dhyani. We see...

The Taj Mahal in Agra and The Red Fort.

Then there is an interview with Swami Shantananda of Vashishta Gufa (Cave) in the Himalayas above Rishikesh.
We see Haridwar and the Hindu arati ceremony there at dusk on the banks of the River Ganges where crowds of thousands view the sacred flame and chant the songs of enlightenment. Enlightened sages descend from their caves in the high Himalayas to give experiences of energy to the assambled people - a shower of flowers.
We see the temple of Hare Krishna in Vrindaban and the special ceremony of the display of the Murthys, the statues of Krishna together with the chanting of the monks and the dance of the whirling dervishes by Swami Devi Dhyani.

2015 TOUR OF INDIA

UPGRADED PROGRAM UPGRADED FROM RAIL TO INTERNAL FLIGHTS UPGRADED HOTELS UPGRADED CARS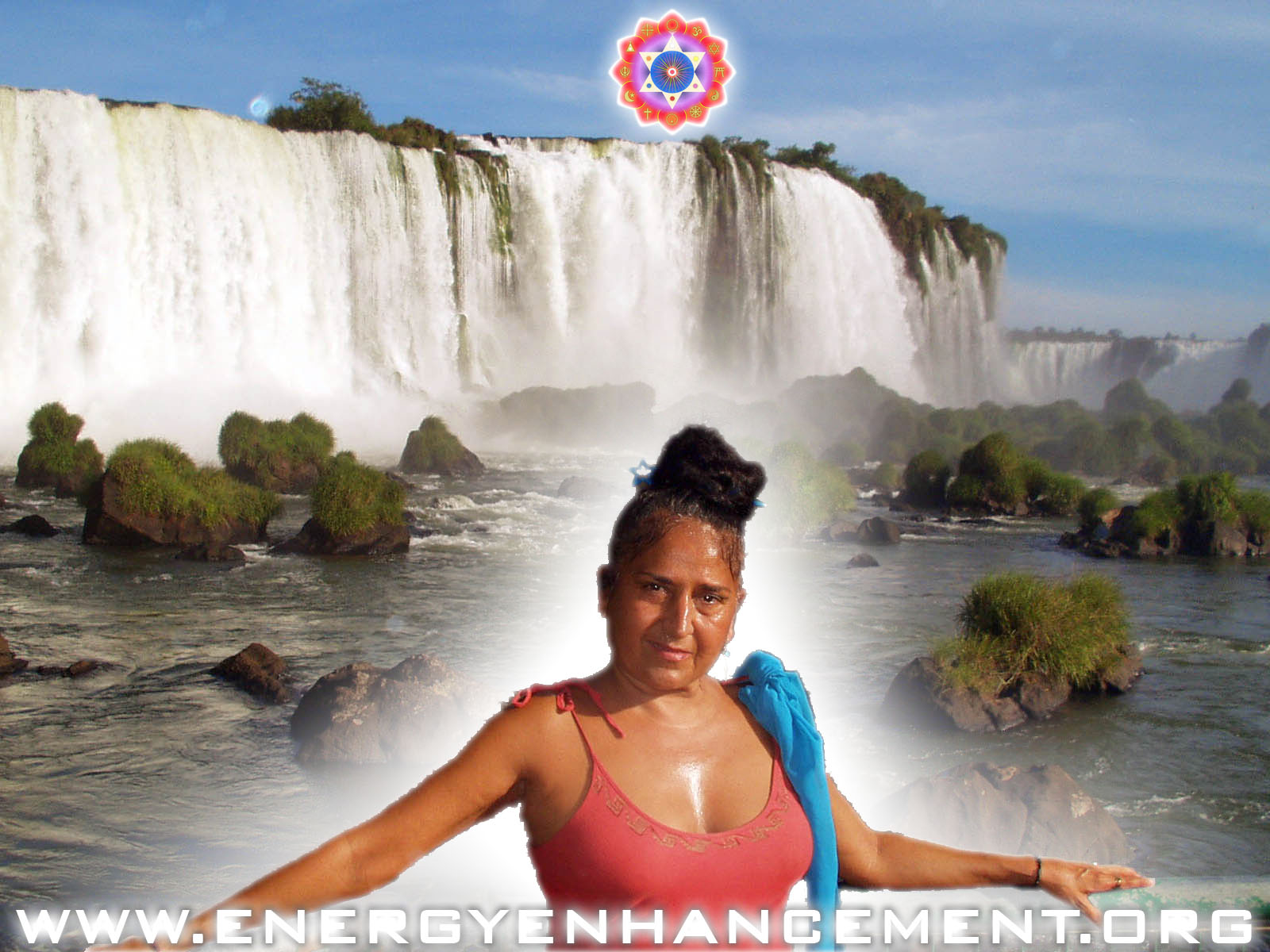 AND SATCHIDANAND
<>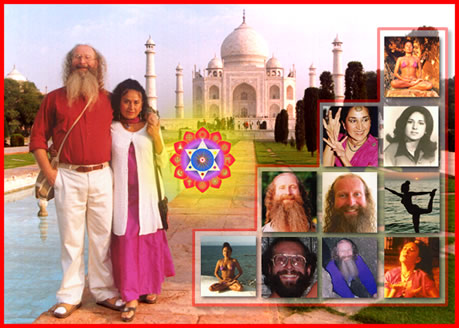 CLICK HERE FOR SATCHIDANAND AND DEVI DHYANI BIO'S

BLOCKAGE ELIMINATION IS ENLIGHTENMENT..

Many people get along very well with the Energy Enhancement Streaming Videos and DVDs but how many people get enlightened from reading the Bible or the Koran?

How many people become enlightened by reading Buddha's Dhammapada? Whereas 10,000 monks became enlightened by listening to the words of the Buddha, Live, in the Purple Grove!!

The best way to learn Energy Enhancement is by meeting us - entering into the aura of the Buddhafield and studying at the feet of those who know. It has always been thus for those who urgently need the liberation of Enlightenment...

JUST SIGN UP FOR THE NEWSLETTER TO GET THE DETAILS OF THE NEXT LIVE COURSE!!!!

Now!!

COME AND GET EXPERIENCED!

EMAIL sol@energyenhancement.org

FOR DETAILS
ENERGY ENHANCEMENT
Energy Enhancement can lead you to God or the universal absolute and it promises Nirvana and transformation, as these things are within you already. Energy Enhancement will not "tell" you about truth, but will give you the Real Spiritual Experience to provoke and challenge and excite into awakening to the truth which lies within. This kind of truth cannot be given as it takes two to Tango and it is the purity and resolution of the Student which calls forth the Energies of Existence. Yet, it can felt through personal experiences which take you out of normal states of awareness – through Initiations and Rites of Passage calling you into new ways of seeing Self and everything you once believed was real.

Within you lies a doorway to the Infinite. The journey to find that doorway can be arduous for it takes you into the landscape of your inner being. Are you willing to Initiate one of the greatest challenges of your life? Are you willing to change your ideas of who you thought you were in order to discover who you really are? Say, "Yes". Leave behind your safety net and discover the knowledge that is your birthright. Many stand at this doorway, but few dare enter.

Inside you live the Mysteries of the Universe. Energy Enhancement is a doorway into that Grand Adventure.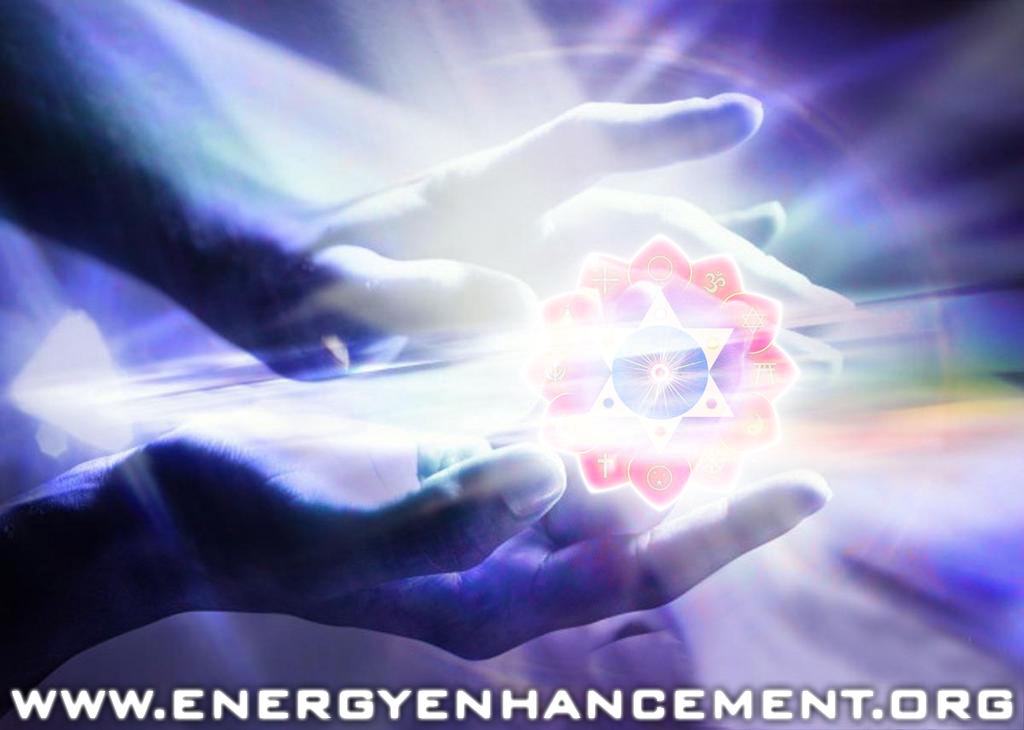 ENERGY ENHANCEMENT KUNDALINI KRIYAS.. FROM THE TOUR IN INDIA 2012

DEVI DHYANI IN INDIA AT THE TAJ MAHAL JULY 2010
A SMALL COLLECTION WITH NEW PHOTOS OF OUR KUNDALINI KRIYAS WORK WITH VARIOUS STUDENTS IN INDIA 2010

On this tour of India and Thailand From Haridwar, Rishikesh and the Ashrams of Mata Amritananda Mayi Ma and Sivananda, Delhi, Goa with our SOL Center Apartment with Swimming Pool and Bengaluru and the Ashram of Sathya Sai Baba at Putthaparthi Prashanti Nilayam - the Abode of the Gods to Thailand and Chiang Mai and the Temples of the Buddha -

We taught many students in the techniques of Energy Enhancement Students - an MA in Philosophy from Ireland who first came to see us in 2002 in EscalaSpain, and again with his new wife in 2007 in Palamos, Spain, an International Lawyer in the Court of Human rights from Cordoba in Argentina, a Turkish Student from the USA presently running his own Web Software Company, our student from the UK who has been coming to see us every year since 2005 and who spent 6 weeks with us in Goa and the Ashram of Sathya Sai Baba and a Certified Accountant from Croatia.

All the students experienced Psychic Vision as they Powered Up their Energy Bodies through connection with the chakras in the Center of the Earth and in the Center of the Universe. All of them saw their psychic bodies and the Energy Blockages which inhabited them. Every student had the experience of removing said Energy Blockages - removing and discharging their Negative Karmic Mass and integrating the purified remains with the Soul Chakra, coating the Higher Being Bodies and creating the Body Kesdjian.

Older Students had the experience of working with the Ego. All students reading this missive are the Outpatients. Those who come are the Inpatients for the Operation of the Egodectomy!!

As we charcterise our Sub-Persdonalities of the Ego - it is that vast Mass of Energy Blockages which comprise the Selfish Competitive Ego - so we can ground even the deepest blockage, purify our Egoistic Self Destructors who rule our madness from Lifetime to Lifetime, create the Vajra Diamond Body (EE LEVEL 5) which alone can survive the Death process as an Ascended Master..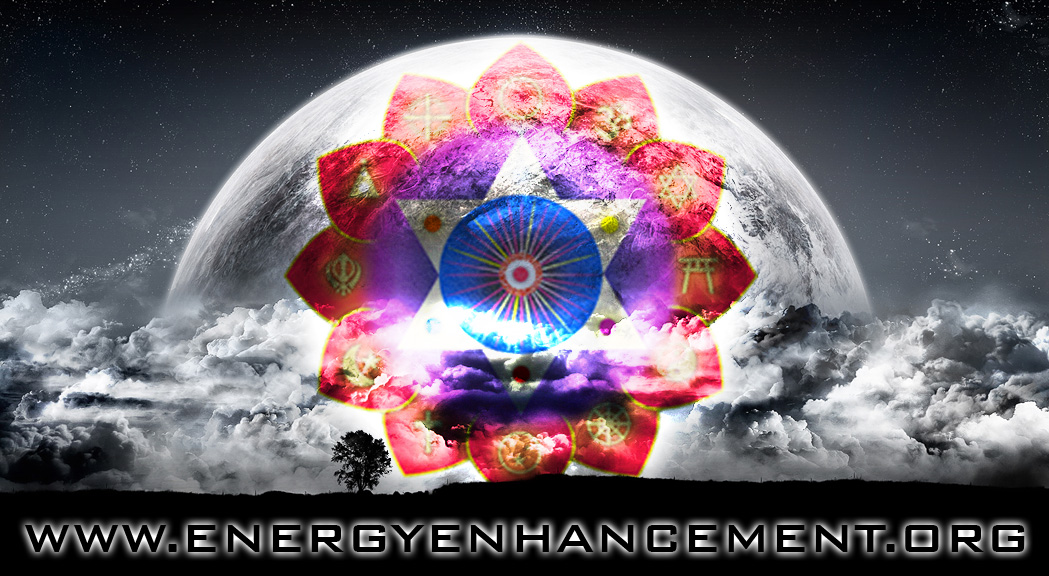 ENERGY ENHANCEMENT KUNDALINI KRIYAS - GOA, INDIA COURSE..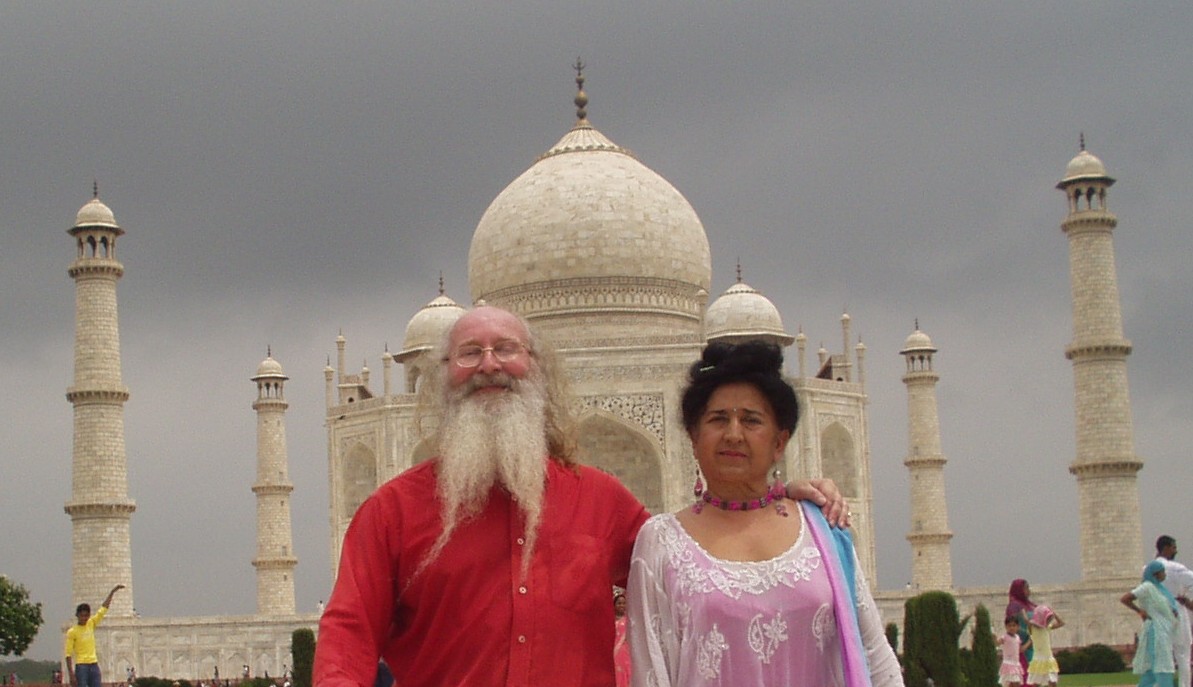 Satchidanand and Devi Dhyani at the Taj Mahal JULY 2010

ENERGY ENHANCEMENT KUNDALINI KRIYAS ..
NOW YOU CAN!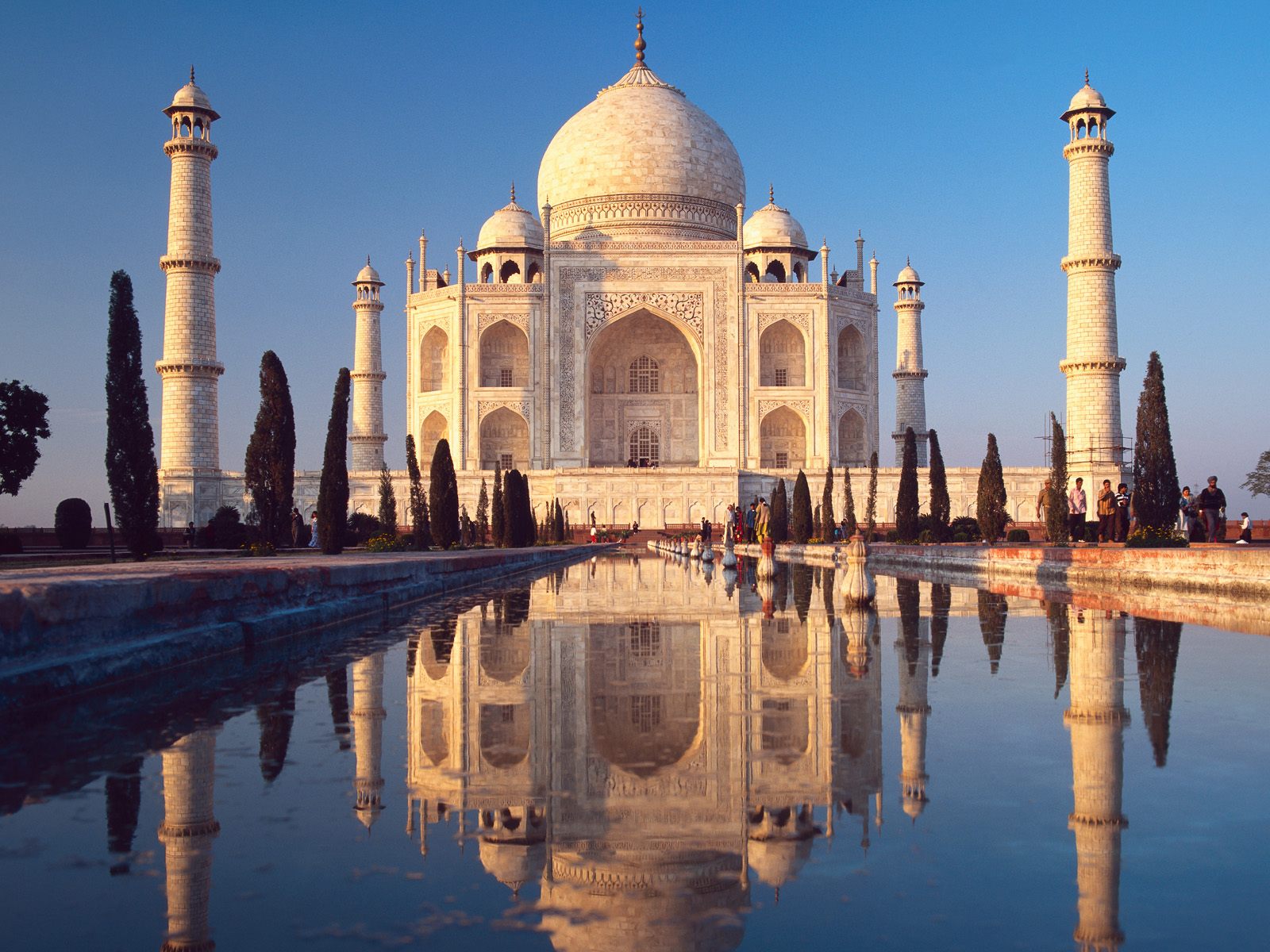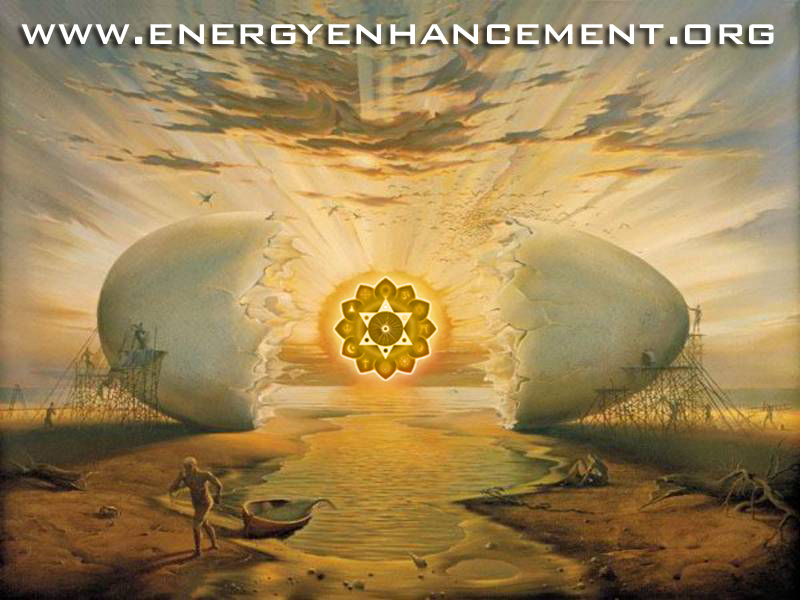 THE SOCIETY PROPPED UP EGO EGG SHELL - LIKE THE COCONUT - IS BROKEN. YET LITTLE MAN TURNS HIS BACK ON THE LIGHT OF THE SOUL WHICH SHINES FORTH FROM THE ENLIGHTENED!! - SATCHIDANAND INTERPRETS SALVADOR DALI
SEE OUR FULL INDIA REPORT CLICK HERE!!

<> "V" IN INDIA "THE GOOSE IS OUT!!"

THOMAS BLAIRS REPORT JULY 9TH 2010

I have been to see Satchi & Devi almost once a year since 2005, and I have to say, that I have never been let down. Every time they greet me at the airport I am received in an atmosphere of great warmth, positivity and generosity, into which I soon relax and know that it's safe to be me with all my "luggage". In June 2010 I recently went on a 6 week course they were holding in India.

In the weeks I spent with them it was clear that the blockages I was removing with their help, were increasing the amount of energy flowing through me during meditation. I have never been one to naturally take to meditating, but with these new experiences of Samadhi (sam – with, adhi – light), it was certainly making it possible for me to sit for much longer periods.

I must concede, that on more than one occasion I started to object and complain about what we were doing, and the methods employed to transmute the blockages in my being. Satchi & Devi would patiently wait for me to see that the person complaining was not the real me, it was not the soul infused personality that I really am, but rather the voice of the blockages that did not want to go. There are different types of blockages, and of course, the easy ones are the first to go, but I was now experiencing some really tough ones. They can certainly be very cunning these blockages, and its thanks to the experience and energy of Satchi & Devi that I was able to continue on my way to overcome some really strong blockages.

My experiences of Samadhi: The first time I experienced anything other than a calm mind in meditation was actually the very first course I attended with Satchi & Devi in Spain. The experience of energy surging through my body was first felt in my 1st and 2nd chakras. It was like having champagne bubbling away in my lower abdomen. Before I talk about my experience here in India, I think it would be useful to describe briefly and partly a technique used to commence the flow of energy and so the entry into Samadhi. It's to do with using the mind to visualise chakras above the head and below the base chakra to infinity. For me, the concept of infinity and trying to imagine this distance above my head, kind of triggered a bypass switch in my mind, and all of a sudden my mind was quite literally replaced by a surge of electricity and light – Samadhi.

"If the Map is Correct, Experiences Follow" - Satchidanand

This time here in India I was experiencing different levels of Samadhi. During meditation I notice the attainment of a constant flow of energy through my being which gets more and more intense, and rises further and further up my body, the higher I go up the chakras above my head to an inconceivably bright and intense sun. Quite often my breathing slows or even stops a while at the head of an in-breath as my head feels infused with light. My body feels like it is being purified, and in fact it is, as light is being shone through me. I always finish the meditation feeling more positive about my life and the world around me and a feeling that really everything is ok.

Over and above this, I receive what I would describe as bolts of light lasting between 2-5 seconds.

During these brief moments, I am no longer a body with senses or even a sense of weighing or being anything, and am unable to think.

"In the Buddhafield we find we can Move On More Quickly!" - Satchidanand

It's my experience that the body is like a resistor in an electronic circuit. The more blockages we have, the greater the resistance to the light. By removing a significant number of blockages, I have reduced the resistance of my gross and subtle body, and am now able to sit in Samadhi with ease. And of course, the more light I can sit in, the more blockages I can remove - now that's what I call spiritual progress!

Thomas Blair

KUNDALINI AND THE DIRECTORS OF "ENERGY ENHANCEMENT SYNTHESIS OF LIGHT" BIOGRAPHIES - SATCHIDANAND and DEVI DHYANI - CLICK HERE!!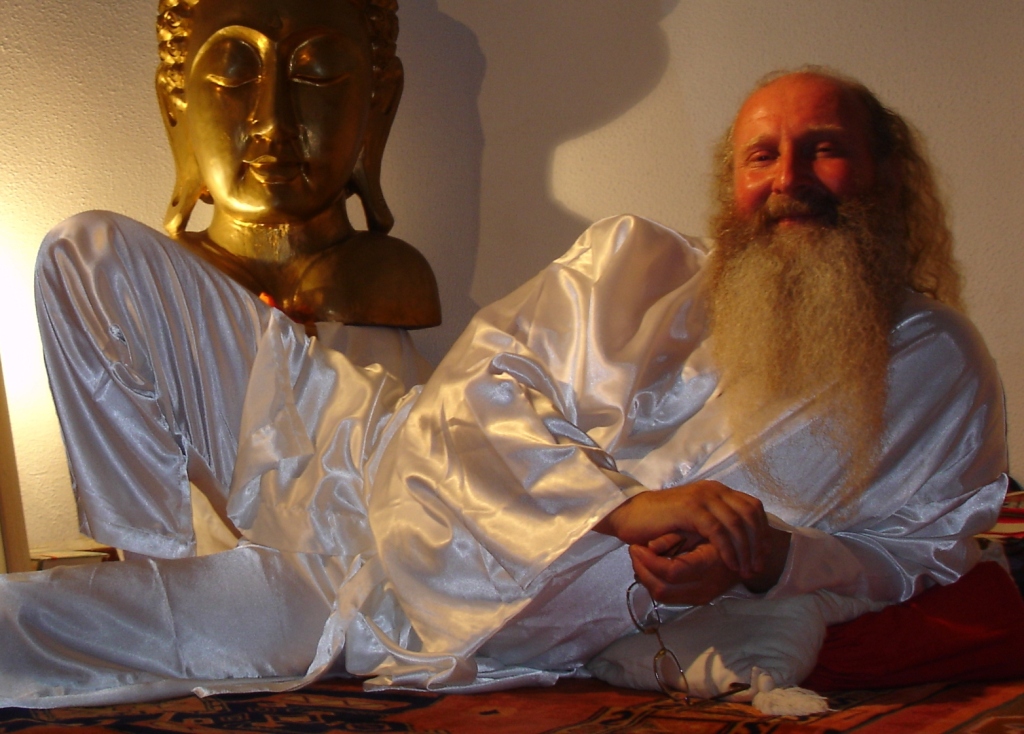 <> FROM DON MINIHANES COURSE REPORT - LAST WEEK OF ENERGY ENHANCEMENT REIKI MASTERY OPTION

"I am now in the last week of the course and I feel like a totally different person. I have regained myself and have been given from nothing having no psychic vision at all at the start of the energy enhancement course, a clarity of psychic vision that is breathtaking." "As we practiced on each other we came very quickly to realise this. I could literally feel the energy moving inside each chakra as the other person worked within me from several meters away and when I worked on the other person I could see me projecting energy to them and could see where the blockages were within their chakras.

I could force the energy from my centres into their centres and clean their centre bringing the energy full circle back to me. You could tell the state of their chakras by the amount of energy returning to your own centre and this was achieved by mind power only.

Before I came here Satchi said he would teach me to do it in this way and I was sceptical about this claim. I could never envision me having psychic vision, but I have now, I can now do astonishingly powerful Reiki sessions on people without going any where near them and distance healing over any distance is a piece of cake, incredible stuff."

"I am totally de-stressed and have expanded in every way. I feel stronger and fitter and much more mentally agile than I have ever felt in my life. The fog and confusion of life has gone and I feel that I have just received the inside information on everything.

I am ready for anything and am wide awake. I am full of the most incredible energy imaginable and have Energy Enhancement Reiki that is so powerful it staggers me. I know a thing or two about Reiki and had a very strong Reiki connection before I got here, now I have a connection that is beyond description and I have yet to undergo the second initiation this week and then the masters. I have opted to take this as an extra and for anyone who is interested, I believe this is beyond anything you will ever experienced anywhere."

I am now equipped with life tools and healing tools that one only dreams of and there is nothing out there in the world that will ever faze me again. I am absolutely delighted that I decided to come here, because this experience has changed me, for the good of me and for all those that I will touch when I leave here. I am so excited and can't wait to start exploring my new found talents"

MORE ON ENERGY ENHANCEMENT REIKI

email sol@energyenhancement.org for Course details

SEE OUR FULL 2010 INDIA REPORT CLICK HERE!!

Satchidanand and Devi Dhyani with Tour Group at the Taj Mahal

FEEL the ENERGY of INDIA!!

Energy Enhancement India Tour

CLICK HERE FOR OUR FULL 2010 INDIA TOUR REPORT CLICK HERE!! INCLUDING LEVEL ONE OF ENERGY ENHANCEMENT MEDITATION SAMYAMA

ENERGY ENHANCEMENT MEDITATION COURSE BEFORE THE TOUR IN GOA FOR 28 DAYS

MARCH 2015 START DAY 1

Day 01: Landing in Bombay to hotel o/n

Day 02 : Bombay city tour

Day 03 :

Internal Flight Bombay - Bangalore

Day 04 : Puttaparthi to hotel visit Sai Baba

Day 05 : Puttaparthi

Day 06 : Puttaparthi

Day 07 : Puttaparthi /Thiruvannamali By Car

Day 08 :Thiruvannamali

Day 09 :Thiruvannamali

Day 10 :Thiruvannamali

Day 11 :Thiruvannamali / Pondicherry by Car

Day 12 : Pondicherry

Day 13 : Pondicherry/ Mahabalipuram /Chennai hotel

Day 14 : Chennai

Day 15: Chennai - Delhi Internal Flight

Day 16 : Del/Agra by car and tour -

Day 17 : Agra visit the Taj Mahal

Day 18 : Agra visit Fatepur Sikri

Day 19 : Agra visit the city

Day 20 : Agra / Vrindavan tour

Day 21 : Vrindavan

Day 22: Vrindavan

Day 23 : Vrindavan/Delhi

Day 24 : Delhi

Day 25: Delhi /Haridwar

Day 26: Haridwar

Day 27 :Haridwar

Day 28 :Haridwar

Day 29: Haridwar/Delhi

Day 30: Delhi Airport and out

DETAILS SEE THE FULL PROGRAM BELOW..

PRICES

sol@energyenhancement.org

ENERGY ENHANCEMENT MEDITATION COURSE BEFORE THE TOUR IN GOA FOR 28 DAYS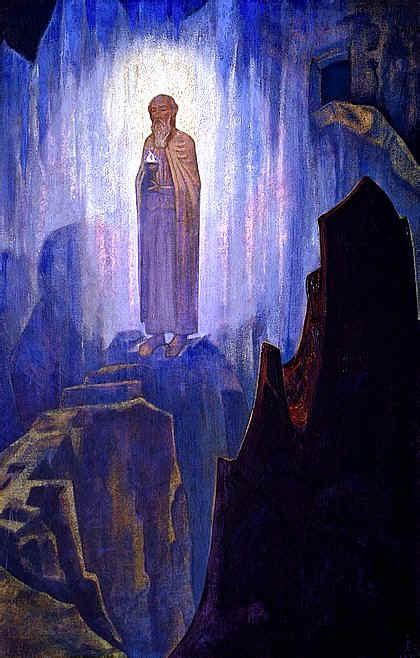 LEVEL 1 - GAIN ENERGY AND LEVEL 2 - REMOVE ENERGY BLOCKAGES
FOR ONE MONTH BEFORE THE END OF THE TOUR
COME ONLY FOR THE COURSE
OR CONTINUE YOUR TOUR TO FINISH WITH THE COURSE.