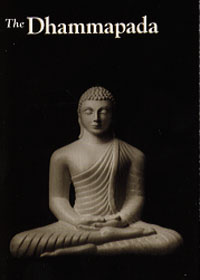 Energy Enhancement Enlightened Texts OSHO DHAMMAPADA
I REMEMBER, AT THE ASHRAM OF SIVANANDA IN RISHIKESH WHEN ENLIGHTENED CHIDANANDA CAME TO INSPECT THE NIGHTLY PROGRAM. AND THAT NIGHT THEY WERE EXPOUNDING ON THE DHAMMAPADA. LATER CHIDANANDA CAME TO COMMENT ON THE PROGRAM AND HE SAID THAT IT WAS TOO MUCH FOR THE NORMAL HOUSEHOLDER. HE SAID THESE WORDS OF THE BUDDHA WERE MEANT FOR THE MONKS AND THAT THE ENERGIES AND THE THOUGHTS WERE SO HIGH THAT IT COULD PUT OFF THE NORMAL AVERAGE STUDENT HOUSEHOLDER. I REMEMBER OSHO SAYING THE SAME THING IN THE ASHRAM IN PUNE. HE SAID THAT FOR YEARS HE HAD BEEN DUMBING DOWN THE HIGHEST THOUGHTS OF THE MASTERS BECAUSE THE PEOPLE HE WAS TALKING TO COULD NOT TAKE IT. BUT NOW, WHEN HE WAS ONLY TALKING TO HIS OWN MONKS, HIS SANNYASINS, HE COULD, FOR THE FIRST TIME TELL THE TRUTH. AND HERE IT IS... SATCHIDANAND Chapter 5: Wakefulness is life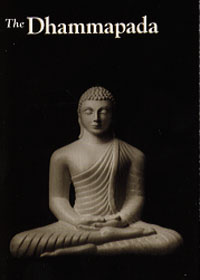 Energy Enhancement Enlightened Texts Dhammapada The Way of the Buddha, Vol. 1
WAKEFULNESS IS THE WAY TO LIFE.
THE FOOL SLEEPS
AS IF HE WERE ALREADY DEAD,
BUT THE MASTER IS AWAKE
AND HE LIVES FOREVER.
HE WATCHES.
HE IS CLEAR.
HOW HAPPY HE IS!
FOR HE SEES THAT WAKEFULNESS IS LIFE.
HOW HAPPY HE IS,
FOLLOWING THE PATH OF THE AWAKENED.
WITH GREAT PERSEVERANCE
HE MEDITATES, SEEKING
FREEDOM AND HAPPINESS.
SO AWAKE, REFLECT, WATCH.
WORK WITH CARE AND ATTENTION.
LIVE IN THE WAY
AND THE LIGHT WILL GROW IN YOU.
BY WATCHING AND WORKING
THE MASTER MAKES FOR HIMSELF AN ISLAND
WHICH THE FLOOD CANNOT OVERWHELM.
SEE BELOW..
COME ON THE ENERGY ENHANCEMENT COURSE
BRAZIL - IGUASSU
WITH SPECIAL VISIT TO IGUAZU FALLS IN BOTH ARGENTINA AND BRAZIL

email sol@energyenhancement.org for details

THE RADIANCE OF THE BUDDHAFIELD WILL CHARGE UP YOUR ENERGY BODY SO AS TO OBTAIN SPIRITUAL EXPERIENCES, KUNDALINI ENERGY, BLOCKAGE REMOVAL WHICH HAPPENS TO EVERYONE ON OUR COURSES - JUST READ BELOW. EVERYONE GET SPIRITUAL EXPERIENCE!!

Below are some of the pictures of our time together with Devi and Satchi at Iguazu Falls, One of the seven modern wonders of the world, in Argentina in February

VANESSA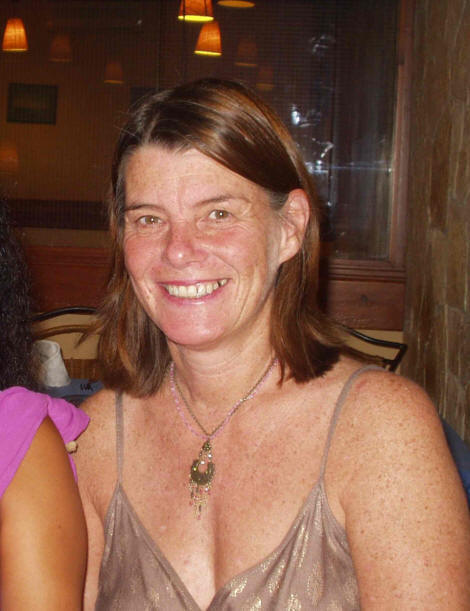 IGUAZU FALLS ARGENTINA - SEVENTH WONDER OF THE WORLD
.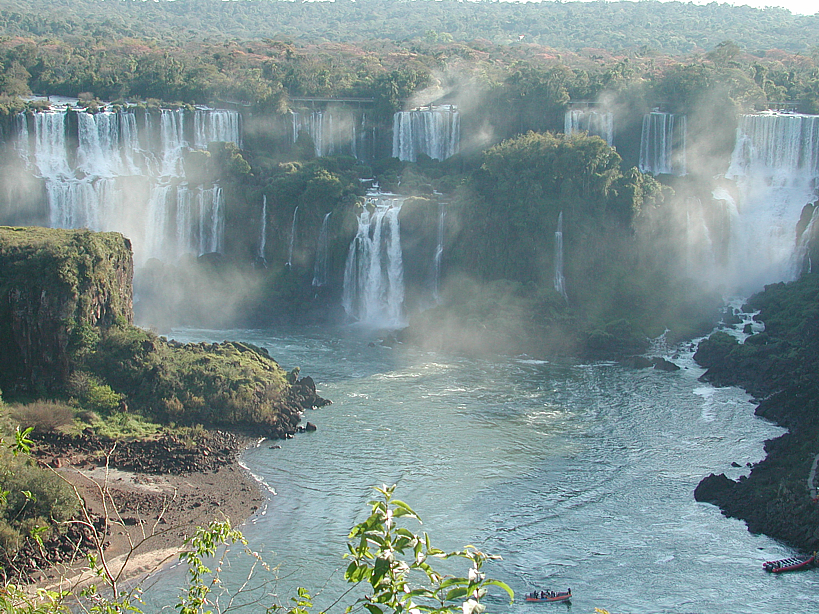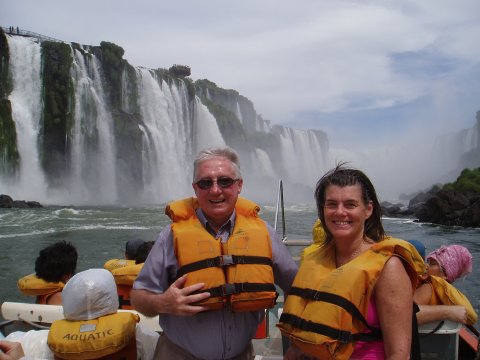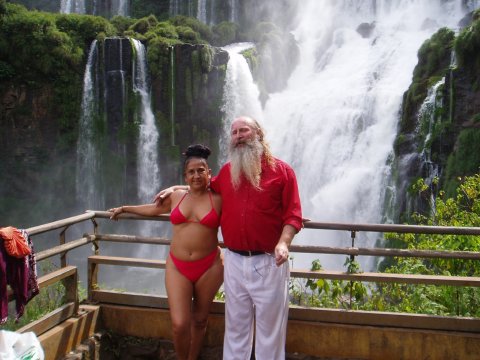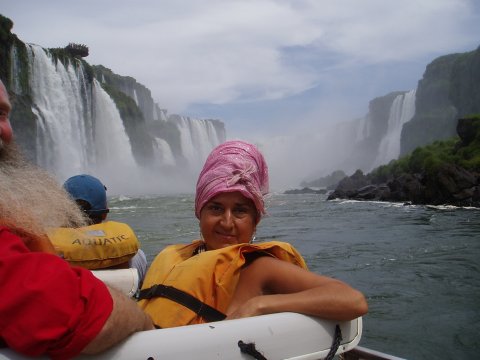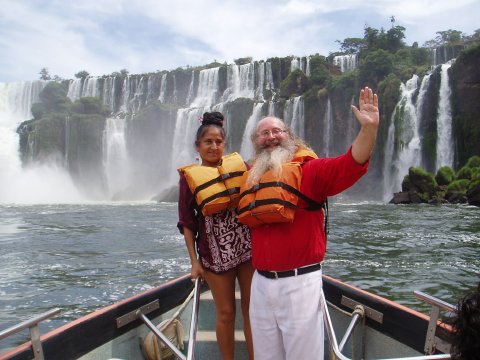 VANESSA WHO WROTE THE TESTIMONIAL ABOVE, WHO CAME TO ARGENTINA FOR HER SECOND ENERGY ENHANCEMENT COURSE


It was nearly two years ago that I completed the first half of the EE course in Spain with Satchi and Devi. In one respect it seems just yesterday but in another a life time away. A lot has happened in my life between that time deaths, births, daughter's marriage, ill health; the usual variety of life's traumas. I returned from the first course full of determination to follow my spiritual path, I was going to do such great things but being a wife and mother just took over. At the times when I most needed to practice I did not, which in turn lead to much inner suffering.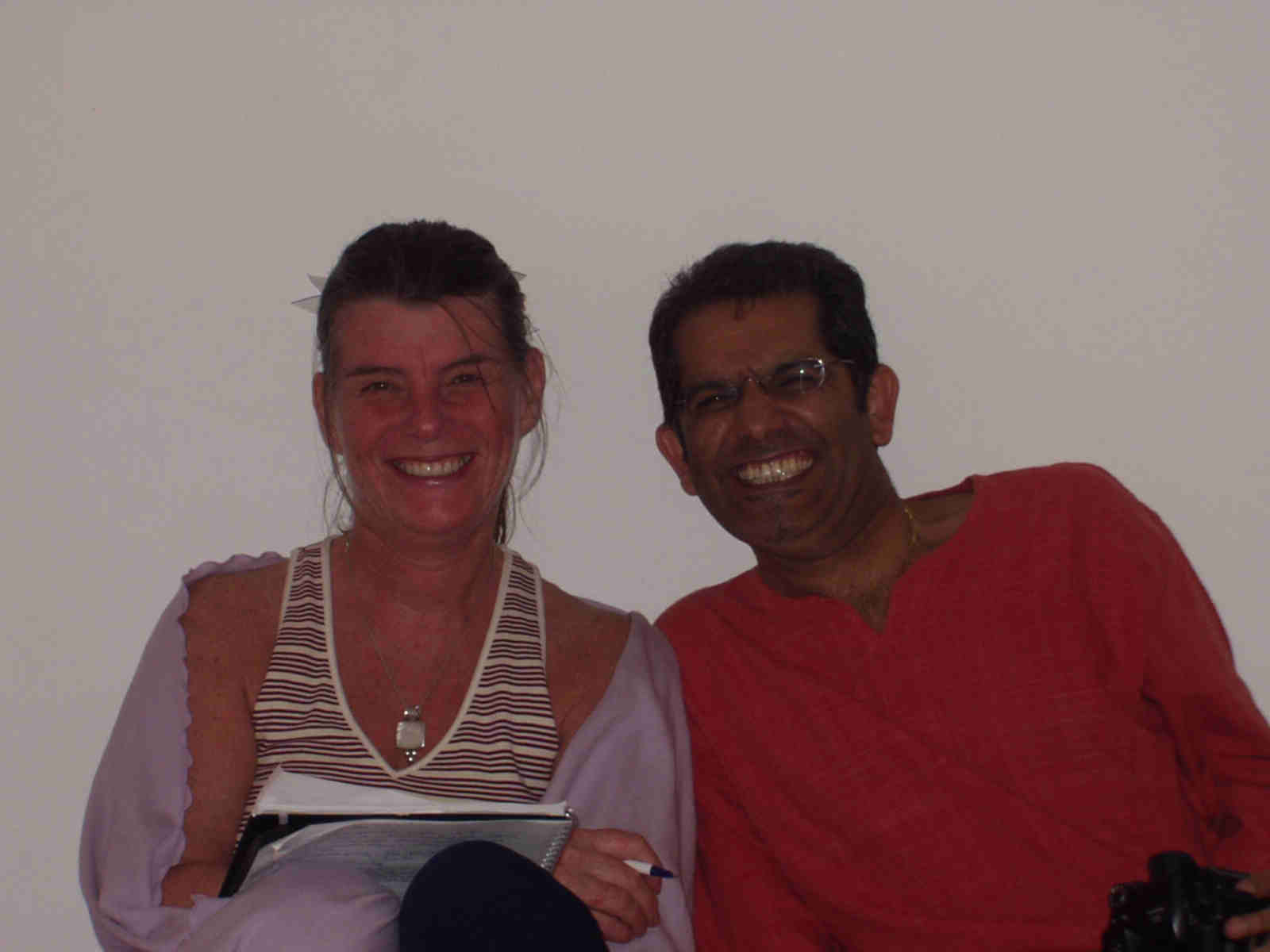 Vanessa with Dhiren, another course member
I was also struggling to get myself acknowledged as a spiritual person by those close to me. I was tired of living two lives, one as a family person and the other as a spiritual one. To incorporate the two was no easy task and relationships problems developed which that is what really brought me back to the course. I needed ways of dealing with relationships of close to me. I had enough of being drawn into emotional traumas and expectations. I needed the tools to develop non-attachment, whilst at the same time being more open and loving.
I needed a better understanding of how to stop my energies from being drained from me and I came back to the course as I needed to find the answers.
The two year gap had been beneficial in that I came with a renewed conviction to learn and develop from what was being taught. I had found I tended to live an insular spiritual life at home, although I was able to learn from the gurus and swami's I mixed with. I was pleased to join an on going group half way through; I was welcomed and made to feel a part of it immediately. The group provided a valuable learning environment as its members explained their personal experiences, as previously on my own I often wondered was it just me who felt like this.
I was deeply touched by their commitment and determination to follow a spiritual path despite all the difficulties. I appreciated being part of the group, over the two weeks I felt a unity of spirit amongst us we acted as a whole and not separate individuals, a sense of oneness and harmony developed. The benefit of the course was the tackling of shared difficulties, as well as learning new techniques with like minded people.
The course is very user friendly and can be easily related to everyday life and the problems that occur in it. Blockages, strategies and inner children all had to be worked on and along with this came the realisation of the benefit of a maintenance programme to be carried on when I return home.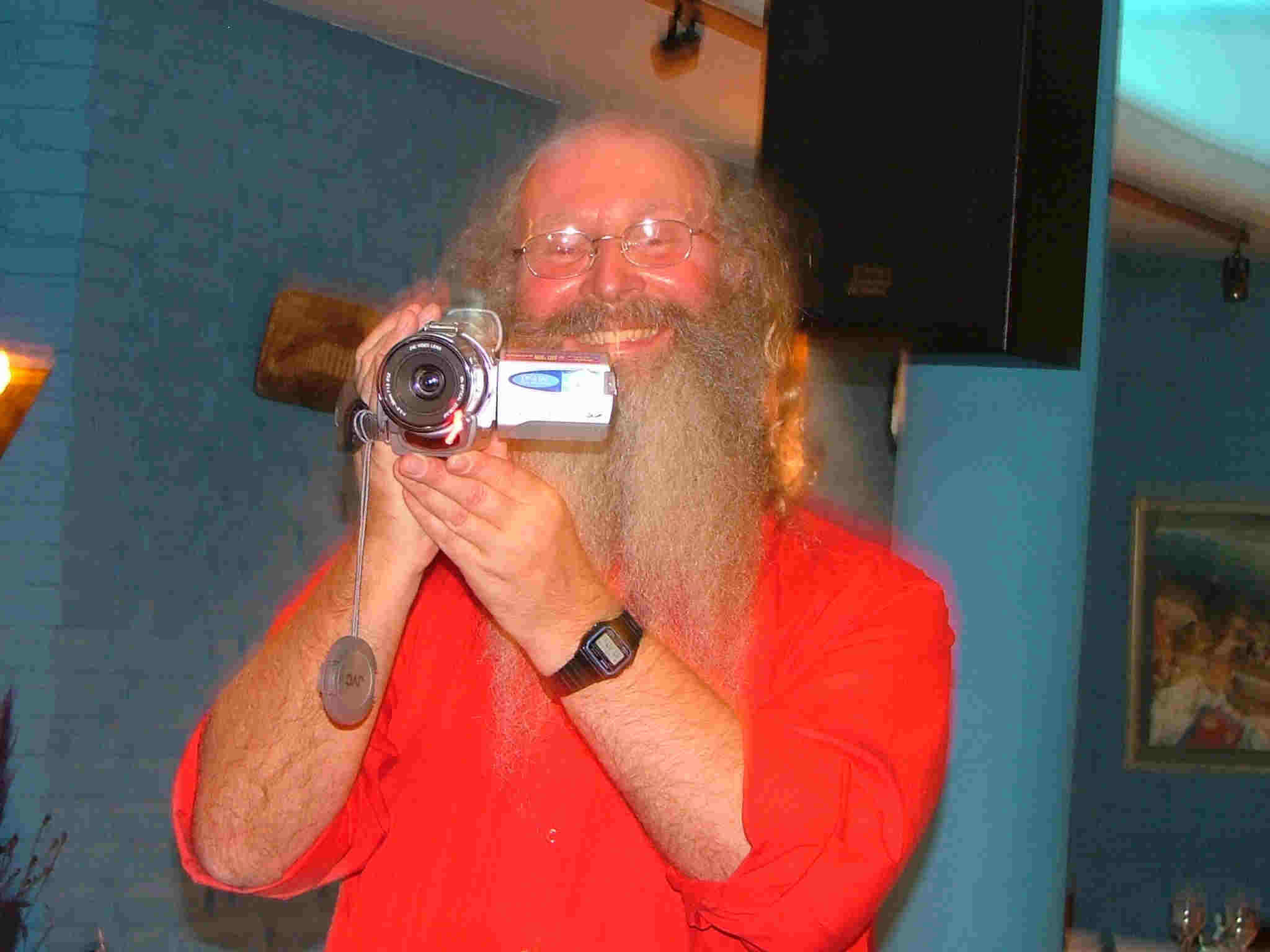 Satchi and Devi are intuitive teachers who know what is best for you and can point you in the right direction. It has been noted by the other group members that my appearance has improved in just one week and I can feel the inner changes that have taken place. My energy levels are high, I have a lightness about my body and a tranquil calmness surrounding me, what more could I want.
At the time of writing we are tackling relationships, having brought about change in ourselves through the techniques learnt on the course we can now bring about change in our relationships with others. This was an important area in my life that I wanted to tackle if I was to move on in my spiritual path. I was trying to merge my family life with my spiritual one and was having problems with those close to me incorporating into their lives. Hence their relationship with me and vice versa needed to be healed in order to create a more spiritual environment. The Energy Enhancement course gave me the tools that can be used in everyday life when I return home. The tools taught are the cleaning of the chakras as well as the lines of communication between chakra to chakra from yourself to another person. At the same time their auras and energy fields can be cleansed. EE is a method for healing yourself and others.
I was putting this into practice with my husband who came to Argentina with me to keep me company but not to participate on the course.
For the first time in his life he picked up a spiritual book to read, which is something I had hoped would happen for many years, and goes to prove something must be happening. I look forward to practising the techniques on my return.
My insight and intuition have developed on the course and many experiences have happened to prove that the teachings do what they say. One night a vision came of the Time Line, which we had just learnt about that day on the Energy Enhancement course. I had never seen one before but it was so clear that it left no doubt to its existence.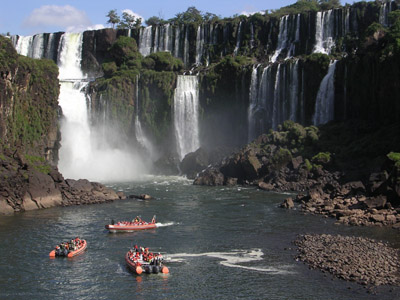 The course is experiential you know it works when you experience it, you do not have to accept what is being said blindly. You have to trust your own abilities to gain from the teachings and it will be revealed to you.
This happens very effectively with the Energy Enhancement Reiki teachings. By giving Reiki to a person they will know that the energies do exist and will lead then to a greater understanding of what meditation is about. I have always wanted to help people through meditation and was pleased Reiki tied in with EE. I can feel the energies descend through me and be transmitted to the person being healed. It is that connection with a higher force and its flow, that has created some very moving experiences I had had with Devi. She is a wonderful teacher of it and her hands give all the learning necessary.
There has been an expansion of my energy fields that I would not have achieved on my own or elsewhere. To be able to use the energies in a healing way has been a blessing. My original expectation from the course was to increase my knowledge of the energies by direct experience of them to gain wisdom and this has been fulfilled.
The EE techniques have deepened my spiritual understanding and also enhanced my spiritual practice. I intend to pass on this knowledge to those I meet on the meditation path.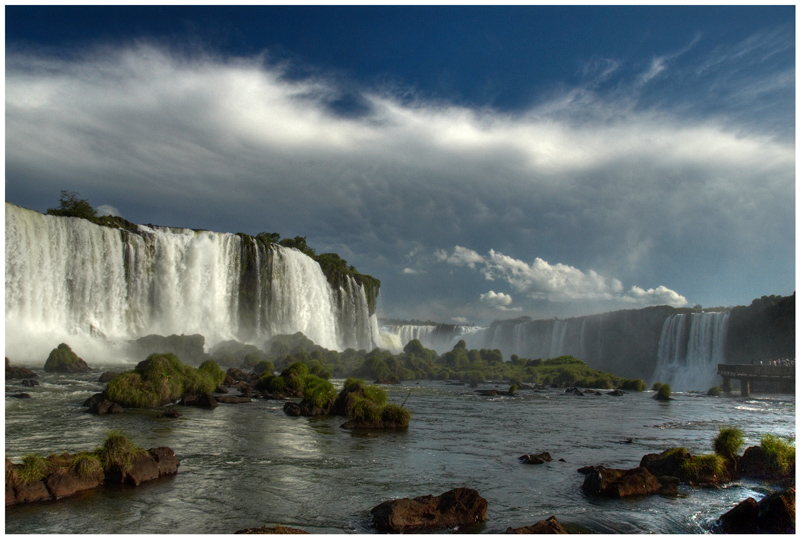 The course has given me confidence to handle the internal saboteurs we all have within us and carry on my spiritual journey with renewed vigour.
The warmth and caring ways of Satchi and Devi have provided a safe environment in which to learn. Many distractions can come to stop you coming on the course but they need to be overcome if you really want to progress on your spiritual path. My deep gratitude and thanks go to both Satchi and Devi for giving so much of themselves.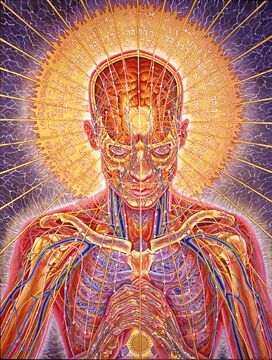 COME ON THE ENERGY ENHANCEMENT COURSE BRAZIL
WITH SPECIAL VISIT TO IGUAZU FALLS IN BOTH ARGENTINA AND BRAZIL

email sol@energyenhancement.org for details

COURSES IN BRAZIL

WHAT IS EXITING NOW IS THAT WE HAVE A VERY EFFICIENT AND WONDERFUL WAY OF TEACHING ENERGY ENHANCEMENT AT THE SOL CENTER.

STAY WITH SATCHIDANAND AND DEVI DHYANI AT THE SOL CENTER IN IGUAZU

DAILY QUESTIONS AND ANSWERS WITH DEVI AND SATCHI

STAY FOR ONE OR TWO MONTHS LEARNING EE LEVELS ONE, TWO, THREE AND FOUR, TWO WEEKS PER LEVEL, OR LONGER TO LEARN ALL THE ENERGY ENHANCEMENT COURSE IN ONE GO RECEIVE INITIATIONS IN REIKI UP TO REIKI MASTER LEARN FURTHER ENERGY ENHANCEMENT LEVELS FIVE AND SIX INCLUDING SPIRITUAL HEALING

LEARN ENERGY ENHANCEMENT SPIRITUAL HEALING USING ENERGY ENHANCEMENT TECHNIQUES AND MASSAGE FROM ENERGY ENHANCEMENT STUDENTS

JOIN DEVI IN HER WEEKLY CLASSES OF SELF HEALING AND THE REMOVAL OF ENERGY BLOCKAGES

VEGETARIAN FOOD AND ACCOMMODATION AVAILABLE AT THE CENTER.

BOOK IN ADVANCE AT ANY TIME - NO FIXED TIMES

ARGENTINA - PALM PARK ENTRE RIOS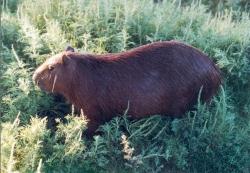 ARGENTINA - PALM PARK ENTRE RIOS - WHAT IS THIS ANIMAL?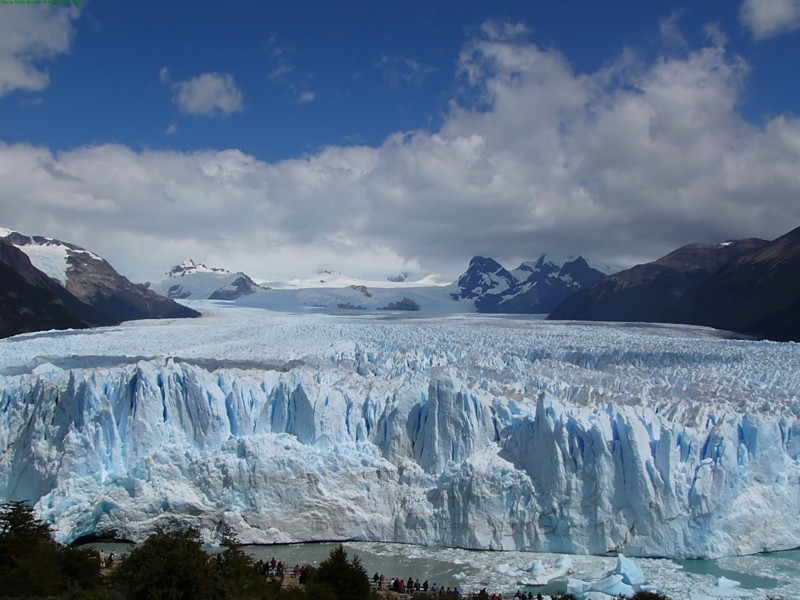 ARGENTINA - PERITO MORENO GLACIER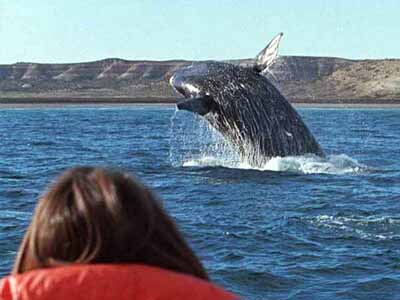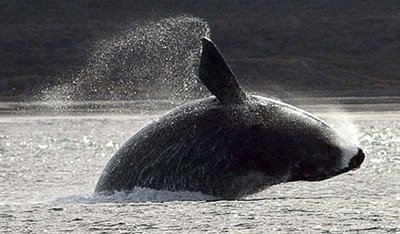 ARGENTINA - WHALE NURSERY IN PATAGONIA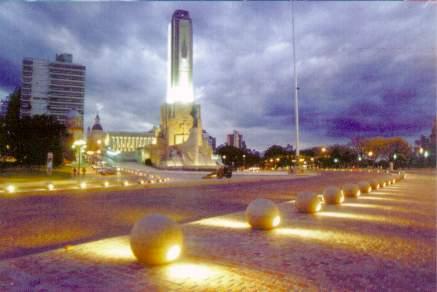 THIS NEXT CLICK HERE!! ENERGY ENHANCEMENT COURSE IN BRAZIL ENERGY ENHANCEMENT - AND ITS AT AN INCREDIBLE PRICE!! Get it now!!
for details
SPECIAL OFFERS -

email sol@energyenhancement.org for details
PALM PARK TRANSMUTE TRAUMATIC MEMORIES AND EMOTIONS, FREE YOUR MIND, GROUND NEGATIVE ENERGIES, CONTACT YOUR SOUL AND THE HIGHER ENERGIES OF EXISTENCE, WIELD RAY ONE ENERGIES, ELIMINATE EVIL. OPEN YOUR HEART, MOVE AWAY FROM THE SELFISH EGO THROUGH CONTACT WITH THE HIGHER SELF, BECOME A MORE EVOLVED PERSON, SAFELY USING THE ANCIENT TECHNIQUES OF THE KUNDALINI KRIYAS, THE FIVE ELEMENTAL PATHWAYS OF THE QI, THE EMERALD TABLET OF HERMES TRISMEGISTUS, ALCHEMICAL VITRIOL, AND THE ENERGY ENHANCEMENT SEVEN STEP PROCESS.

My Experience on the Energy Enhancement Course L'Escala September 2006

The course for me was really a refresher as I had previously completed the course in 2005. You can see my testimonial from 2005 elsewhere on the EE site.

After a year of practicing the advanced techniques of Energy Enhancement I am enjoying the benefits of increased energy flow, and much less blockages. From a material perspective my income has doubled in a year! But more importantly I feel I am moving swiftly along my spiritual path towards enlightenment.

Prior to Energy Enhancement, Enlightenment seemed like a faraway dream not for this lifetime. Now I feel it is almost inevitable - only a matter of a few years away.

As for the course - I can only reiterate what I said last year. After 12 years of Transcendental Meditation and experimentation with many other meditation and self improvement techniques it is my opinion that nothing comes close to the power and precision of Energy Enhancement.

There is little more I can say about the efficacy of Energy enhancement that I haven't already said before so I will recount a wonderful experience I had whilst on the course.

The rest of the class were sat in a circle on the floor meditating with Master Satchidanand. It was my turn to receive an initiation from Devi so I was sat on a chair at the back of the meditation room with my eyes closed and hands together in a prayer like fashion.

As I became absorbed in the experience of the initiation it was as if my eyes opened to the scene before me. However this was not the scene to which I closed my eyes. Satchi and the students had transformed into beings of intense white light.

I think that I was being given a glimpse of their true nature, a peek at the world the way the enlightened see it. The meditation room had opened and expanded. I felt we were outdoors in a place of great space, holiness and energetic purity maybe a forest or mountain top. Then I became aware of the presence of others.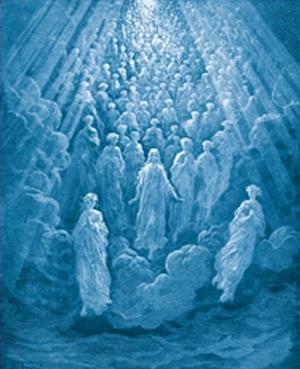 A group of beings approached from my right and turned to face me one by one. I felt immense happiness and peace at their presence, they had an aura of intense holiness and purity - great Saints and Sages. As they faced me and bowed one by one I felt a feeling of unworthiness but the thought came immediately 'worthiness is not necessary, by the grace of God infinite love and light is offered to each of us every moment all we need do is accept it'.
I felt that they were very pleased with my practice and had appeared to me to let me know. I think it is important to say that I was in no way unique. Most of the other students this year and last year had experiences of meeting beings of light, ascended masters and angels - EE has that effect! Come and experience it for yourself you won't be disappointed.
Jean - Chartered Nuclear Engineer
Energy Enhancement MASSAGE BLOCKAGE REMOVAL
AND ENERGY ENHANCEMENT TEACHER TRAINING
MEDITATION ENERGY ENHANCEMENT!!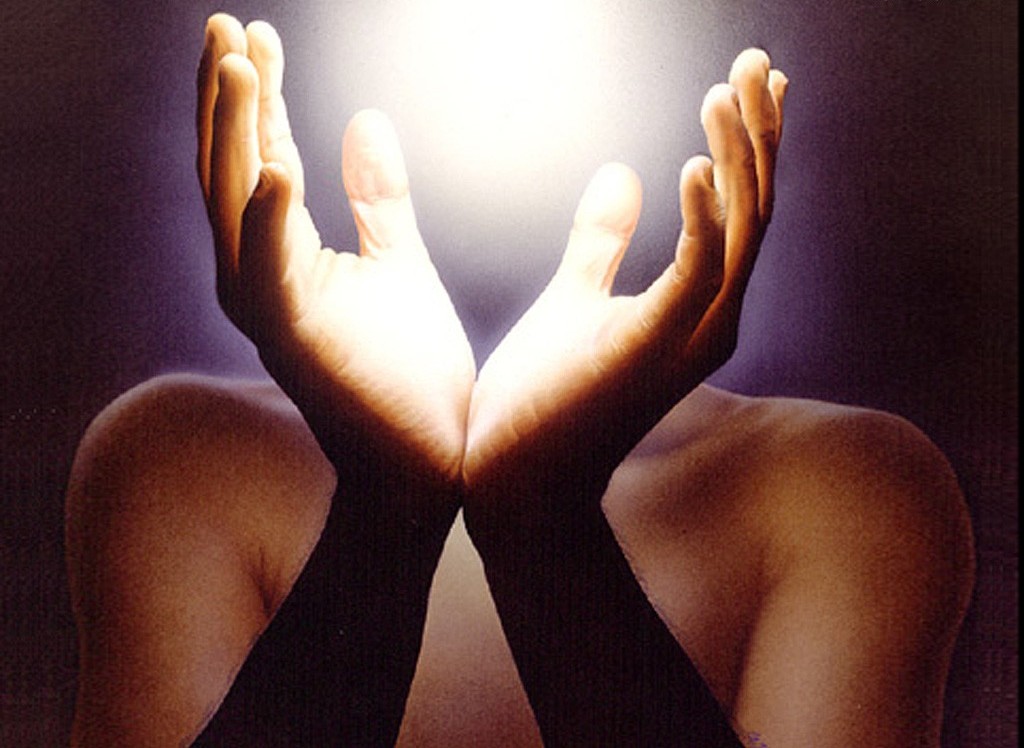 MASSAGE AT THE ENERGY ENHANCEMENT CENTER TO REMOVE ENERGY BLOCKAGES ON YOUR ENERGY ENHANCEMENT COURSE - OR JUST BY ITSELF WITH OR WITHOUT ENERGY ENHANCEMENT REIKI SESSIONS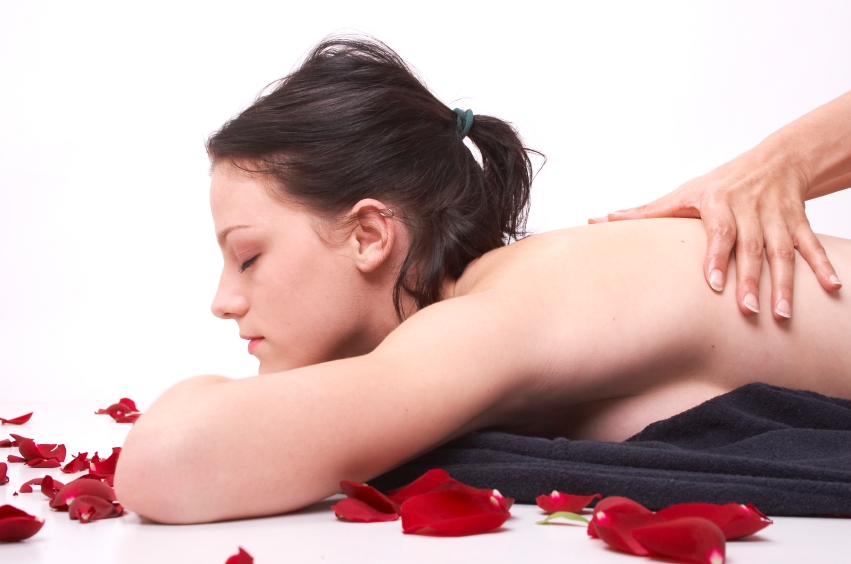 Make Energy Enhancement Blockage Removal Massage part of your Energy Enhancement Course at the Energy Enhancement Center.
Remove Blockages in the Aura and in the Chakras. Remove Implants, Past Life Trauma and Implants, Inner Children, Ego Talents, Dark Energies, Entities, and Obsessions.
ENERGY ENHANCEMENT REIKI AND MASSAGE THERAPIST - OSCAR REFJOS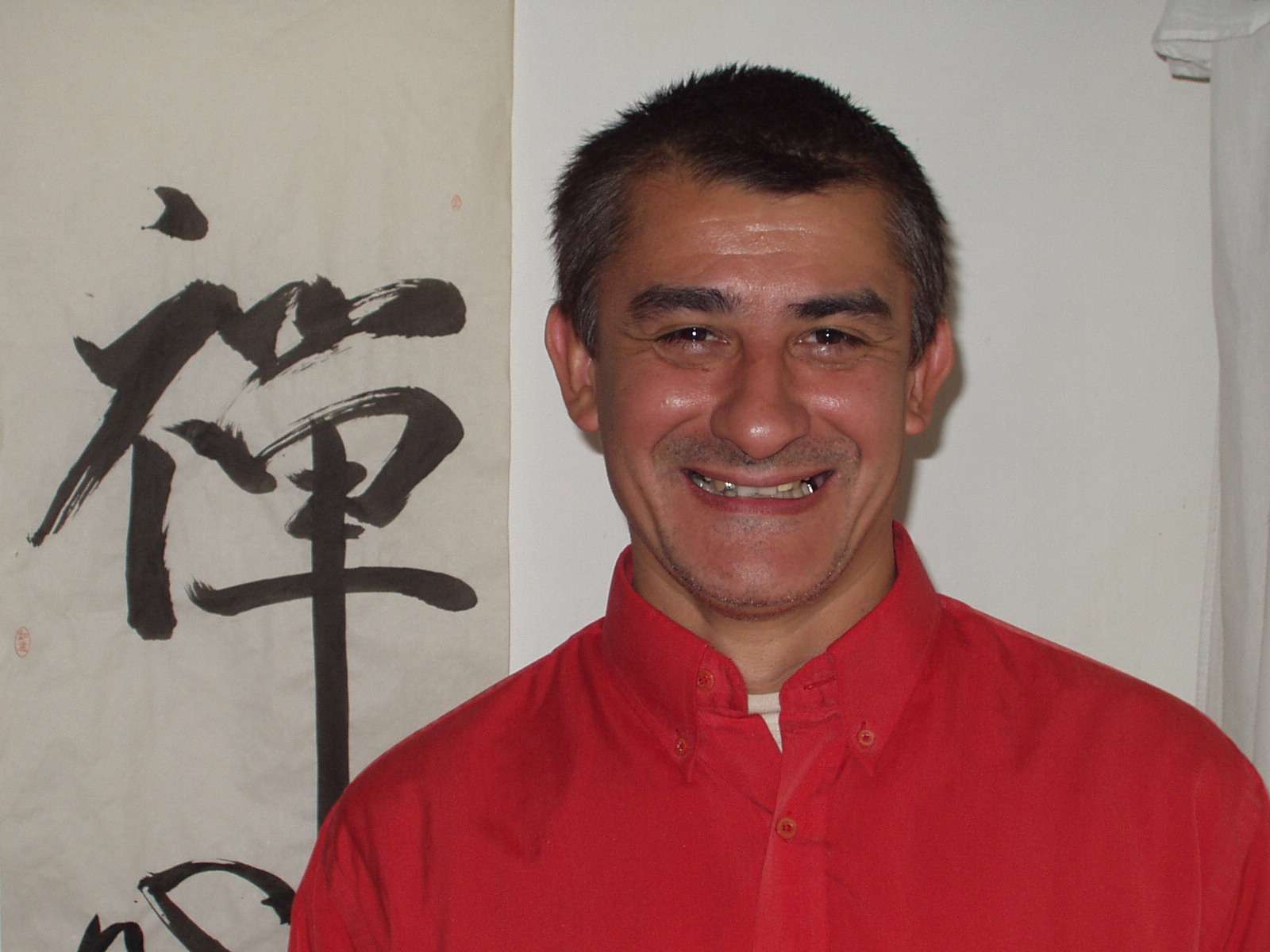 Typical Energy Enhancement Day which can be with the Energy Enhancement Course Initiations or just with Personal Practice for those who have already taken the Energy Enhancement Course
Energy Enhancement Initiation and/or Personal Practice 10 - 1pm

Massage with Energy Enhancement Trained Therapist 2 - 5pm

Interview with Satchidanand or Devi Dhyani

Energy Enhancement Initiation and/or Personal Practice 8 - 10pm
Make Energy Enhancement Blockage Removal Massage part of your Energy Enhancement Course at the Energy Enhancement Center WHERE YOU WILL RECEIVE THREE HOURS OF BLOCKAGE REMOVAL MASSAGE PER DAY!
Or, For people who have already received Energy Enhancement Initiations just come for Energy Enhancement Blockage Removal Massage by Itself together with Optional Fasting and your own Energy Enhancement Blockage Removal Practice.
THE ENERGY ENHANCEMENT MASSAGE TRAINING COURSE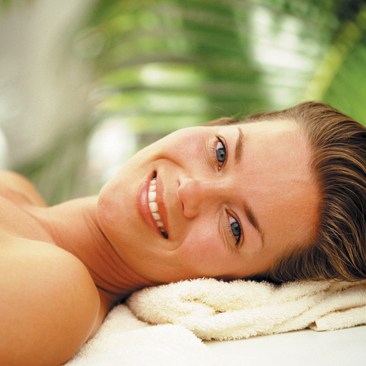 THE ENERGY ENHANCEMENT MASSAGE TRAINING COURSE TAKES ONE MONTH AND IS CERTIFICATED. IT INCLUDES MASSAGE TRAINING AND PRACTICE
Learn How to Remove Blockages in the Aura and in the Chakras. Remove Implants, Past Life Trauma and Implants, Inner Children, Ego Talents, Dark Energies, Entities, and Obsessions in your Clients.
Typical Energy Enhancement Day on the Energy Enhancement Massage Course Learning, Giving, Receiving Massage, Removing Blockages.
Energy Enhancement Personal Practice

Learning and Giving Blockage Removal Massage with Energy Enhancement Trained Therapist 10 - 1pm

Interview with Satchidanand or Devi Dhyani

Receiving Blockage Removal Massage with Energy Enhancement Trained Therapist 7 - 10pm
ENERGY ENHANCEMENT MASSAGE AND/OR ENERGY ENHANCEMENT REIKI CAN BE MADE PART OF ENERGY ENHANCEMENT TEACHING FOR THOSE WANTING TO BECOME ENERGY ENHANCEMENT TEACHERS
ENERGY ENHANCEMENT TEACHERS CAN HELP THE CLIENTS BLOCKAGE REMOVAL THROUGH ENERGY ENHANCEMENT MASSAGE AND/OR ENERGY ENHANCEMENT REIKI BETWEEN INITIATIONS
ENERGY ENHANCEMENT IS THE NEWEST AND HIGHEST SPIRITUAL IMPULSE OF THE DIVINE ON THIS PLANET.
THROUGHOUT HISTORY HUMAN BEINGS HAVE STRIVEN TO INCREASE THEIR COMMUNICATION, THEIR CREATIVITY, THEIR INTELLIGENCE, THEIR ABILITY TO HANDLE STRESS, THEIR HAPPINESS.
ENERGY ENHANCEMENT REIKI AND MASSAGE THERAPIST - OSCAR REFJOS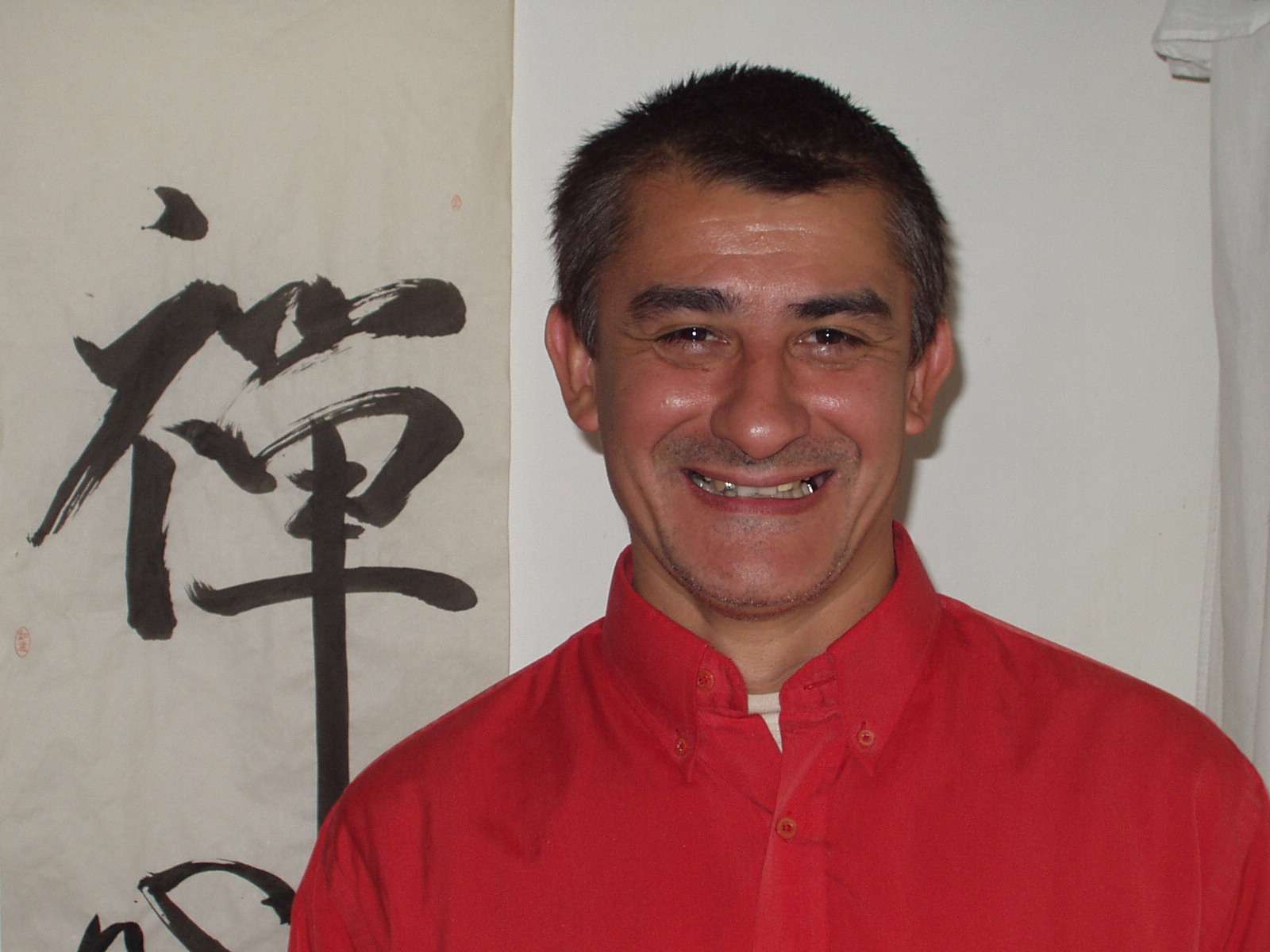 Energy Enhancement work on Client 1 24Feb2008 by Oscar.

The session started by making contact with the clients aura.

I felt heat in the aura's emotional part, but no images appeared. The same happened with the more far away part of the aura one meter away from the body.

I continued in the same way discharging everything, I note there is something else but I can not see it I can only detect it with my body..

His blockage can indicate its position in my body and then I can dedicate my strength to push the blockage more. To put in all my intention and strength to take out or to move it from the place and dissolve it.

I stop time and the space. Cut the blockage in bits, and discharge it. I can see a black liquid like petrol, which is Negative Karmic Mass, fall down into the center of the Earth, discharged, together with black and red worms.

Suddenly I can see a man with a military dress of a green colour, I try to see his face but I could not see..

He has a Star of metal in his shoulders and a symbol in the shape of a V with a red colour. Inside it there was a golden figure in the shape of a rhombus, like a diamond.

The man has a similar look as the client, but I could not see his FACE properly. I managed to see his bear and eras; then I can see he is going up the stairs arriving in a corridor which had with very little Light.

I can see not very clearly the image of people on the floor, the military is walking and soothing the people on the floor right to left side with a gang. Now everything is getting dark.

At this moment I can discharge all, and all this has taken more or less 30 minutes.

I believe everything is finished for today, but there is something more in my body. I close my eyes and ask, "what is it?"

I can not see it, please God show me all the past and the past lives.

I can not feel anything, I open my eyes, and with the open eyes I can see the client lying down in the couch with the metal armor of black colour with white ornaments.

Then I said that with only my touch I will melt it but it is not happening.

My hand is going through it but I can not achieve anything I tried to discharge, but it does not work.

I asked for help again "Oh God Omnipotent, Help!!" I want all the connections of the all past lives to come to me to have the possibility of discharging them to elevate them to the level where they belong.

Then there appeared many lines of energy with many human figures and they go to the circle where I am discharging everything to earth.

I put the black metal armor in another circle, - then I did the 7 step process of the Energy Enhancement which can remove and dissolve every blockage - which then started to melt.

I asked when did all this start? When did all these connections Start? At this moment appeared a thin man with dark skin with the clients face, dressing with a simple loincloth.

I understand there was a drought and he was wanting to make water and the rain come back.

I look at the floor and was very dry and for that reason was broken, cracked by the heat of the sun. By surprise there appeared a rhinocerus who hit him on the waist, dropping him on the floor and killing him.

The scene is in África, there are giraffes, elephants and a lot of vegetation. I look again at the man and he is on the soil and in his side three small children with black skin very similar to the black metal armor.

Before I take the images and discharge them, everything is smooth and soft and they go into the direction of the floor disappear.

The images melt my body is totally relaxed and everything finish for today.


The client reports that he felt physically that there was a pain in the throat as though something was moving there all the time Oscar was working on him. It was like a psychic operation which finished when the movement in the throat ceased.



Energy Enhancement work on Client 2 24Feb2008 by Oscar.

I started to perceive her aura around the head and neck. Then I went to her base Chakra, I felt the heat of a blockage in one of my hands. Searching around the Second Chakra I feel heat is reaching my hand and I got dizziness and nausea from it each time more and more strong.

I tried one and another time to discharge the blockage but I could not see any image and there was no improvement. I stared to try to do something but I kept forgetting which is normally caused by the distraction of a strong blockage so I have to maintain my willpower and keep trying to dissolve the blockage and remove it.

I perceive between the legs and feet of client 2 there is something on the shape of an egg, then I moved my hands trying to clean the place.

In a moment I feel itching and heat on my feet, the place where I psychically saw the egg in my client.

The egg was not there any more; I tried with no success to discharge and to see it from another point of view.

Having absorbed the egg blockage I can see myself covered with something black in my feet. I feel pain in my back and in the kidneys.

My back is going bending backwards with a terrible pain.

I tried to discharge all this, but I can not do it.

I tried to use my psychic blue light. I psychically cut my physical body in pieces.

Now after all that, my body is being discharged together with my auric body which was dirty, but the pain did not stop.

I tried in some way to stop this pain. Also now the pain is affecting my tummy, like a soft carress and warm.

At this point using my anger I touched the auric place of the tummy of my client with the intention of catching something there and when I did that I felt something.

I dropped again the wall of the physical and the psychic came to me. At this moment appeared a black lion two 2 meters high with the legs of a women in his mouth.

I got surprised trying to discharge it because I could not do it even by cutting into pieces.

I stopped time and space, asking for Gods help, with all the souls of past lives who have got connections with the lion and I discharged all that into the centre of the earth.

At this point figures started to appear from the break up of the blockage in the second Chakra.

These were rising up, being resurrected into the chakras above the head and being discharged and integrated there with the higher chakras.

I still wanted to discharge the lion but I could not.

I created a violet sphere and connected a creed in the forehead of the lion, asking to have the possibility to transmute his psychic power.

The lion started to melt.

I started to discharge myself and everything is going to normal. My tummy is going good and all CAME back to normal.

The client reports - With this treatment of Oscar, I perceived a very good feeling.

Normally when he is finished to do Energy Enhancement he is giving a massage.

This time I was so pleased, my muscles were so relaxed than when he was massaging, passing his hands on my body, there was no discomfort, even when he was pressing hard on the body..

I feelt a big heavy negative karmic mass was eliminated from me.

I thanks a lot to Oscar!!
OSCARS STORY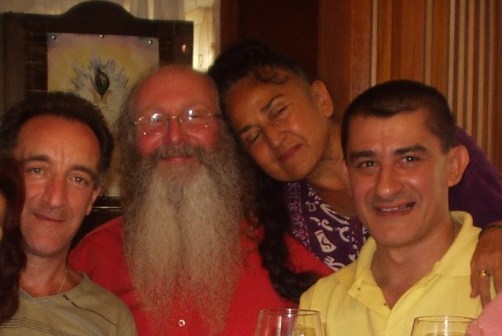 Jan 2007 Course Miriam Gonzales, Don Minihane, Satchidanand, Devi Dhyani, Oscar Refjos and Norma Macdonald
Oscar came on the January 2007 Course in Argentina. He is a solderer, a welder and wanted to become a healer, massager and Reiki Master. Now he has given up his job and is devoting himself to Healing - an example of all those who would like to change their lives.
Like all of our students, in the Buddhafield on the Energy Enhancement Course he quickly developed the ability to see blockages on the psychic plane and remove them so when he gives massage therapy, first he gives Reiki and views all the blockages psychically. Then he removes blockages using the Energy Enhancement seven Step Process. He usually gives a report on the blockages giving details of the past lives in which they occurred. Oscar is developing into the most effective healer we know - Oscar de Deus!!
On the Energy Enhancement Course Levels THREE AND FOUR he was given the opportunity to see his past lives so that he could understand why he was given the problems of this lifetime and the means to overcome his past Karma.
After the month long course we asked Oscar if he wanted to learn massage with us. Later he took the opportunity to become an Energy Enhancement Reiki Master using the techniques of Energy Enhancement as well as the Symbols of Reiki in Energy Enhancement Reiki Initiations also order to remove Energy Blockages in treatment and During Reiki Initiations.
Over the next few months Oscar became an expert massager. We encouraged him to heal psychically using his psychic vision to see the Blockages and then Energy Enhancement techniques to remove them in a sort of psychic operation. Usually Oscar sees the lifetime the Blockage was created and the reason why it was created when he removes the Blockage so its always interesting to hear his report after the treatment.
Coming to the SOL Center Buddhafield each week was beneficial in that Oscar was renewed in Energy by contact with us every week. He was encouraged to Meditate on a regular basis through many problems with his inner demons and thus he managed to maintain his Energy Enhancement Energy obtained during the course as well as progressing on his chosen path of healing.
When we had to go to Europe in September and October 2007 (The testimonials and pictures and videos are coming soon..) Oscar had by that time formulated a plan of leaving his present employment and moving on to being a therapist. Having been invited to join a center he decided to go with the center and twenty clients to the Sacred Mountain of the Incas for thousands of years of Cordoba Province.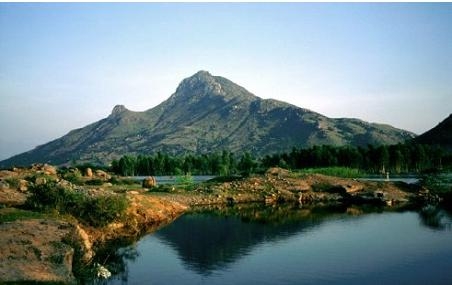 Arunachala Sacred Mountain of Master Ramana Maharshi in South India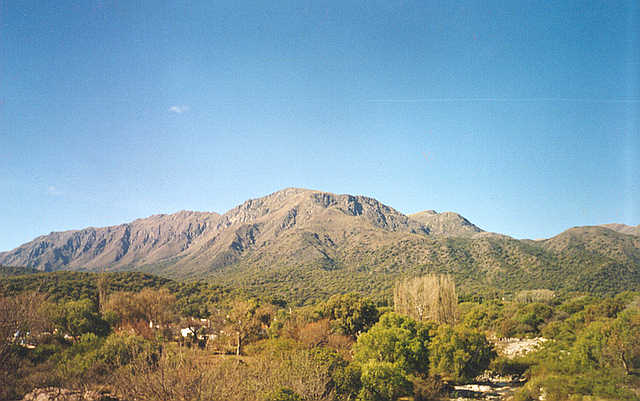 Uritorco Sacred Mountain of Argentina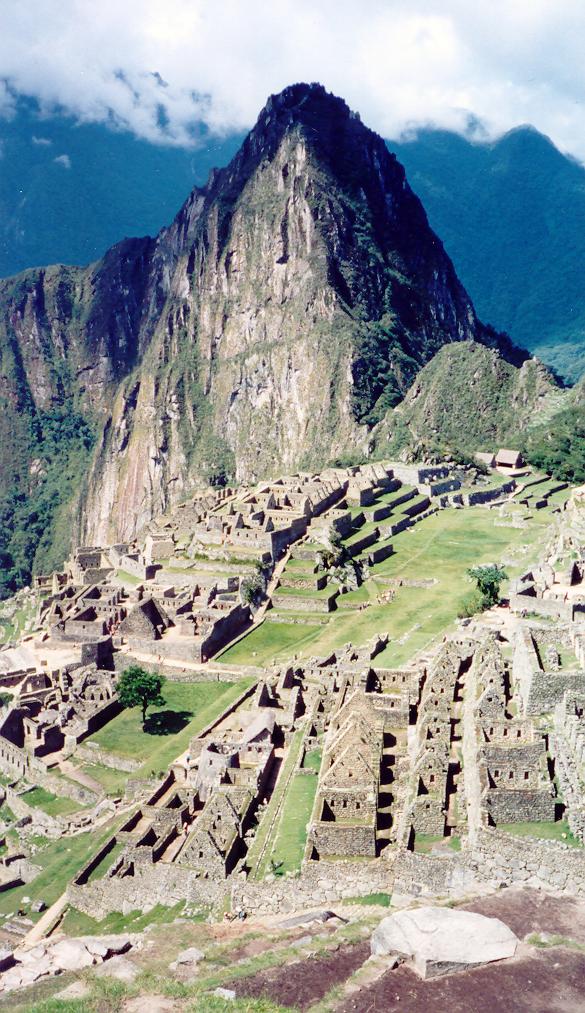 The Sacred Mountain of Machu Pichu in Peru

On the tour he saw deeply that the leader of the center was not a good person to work with. He also was picked out by a Shaman of the area who told him that as a young man he went to Buenos Aires and there was approached by a man who told him that he came from a city on the inside of a Sacred Mountain and that all the Sacred Mountains had cities inside them and that the cities were joined together by pathways of light. He said his job and that of others was to manage the evolution of this planet.

The Ascended Masters of the Planet, The White Magicians – those who have learned to live without a physical body and whose job it is to Manage the evolution of this Planet and all the people in it, - Live in Cities of Light on the Psychic Plane. They are constantly looking for those who have sufficient energy to be able to help in this process.

The man surprised him by greeting him by his name and told him his genealogy. That he came from a line of Shamen and he told him his father's and his grandfather's name. He said that his job in this lifetime was to look after the land. That soon he would be given much land. And indeed, after a few years the government inspector came with title deeds and handed the Sacred Lands of his Tribe to him who by then was the Tribal leader.

Oscar was invited to a ceremony by the Shaman. The leader of the center was always coming and asking him to join in with the Centers program. Why are you always with that Indian?

In the ceremony he saw that many of the Tribe, all young people were being trained by the Shaman. The Shaman had instituted Mines on his land, searching for Geodes of semi-precious stones which he sold in the towns, also jams and conserves of plums and peaches also growing on the land.

In the ceremony he took out a bowl thirty centimeters in diameter of pure crystal about 2 centimeters thick. He started to sound the bowl using the technique used with Tibetan Singing Bowls. Oscar went into Meditation.

In the Meditation Oscar left his body and saw his body sitting below him. As he looked up on the astral plane he saw an Indian, dressed beautifully in traditional Indian dress and hair style, his skin glowing, shining with an inner light.

Oscar has been invited to come back for a month or two. "Where can I stay?", he said. The Shaman pointed to a canyon, "There we have hollowed out many dwellings below the ground."

I asked Oscar if he would return, but he said that he feels the same or higher energy here, with us, "Perhaps I will go".

To me there should be no choice. Oscar should go to receive his gifts of Power from an Enlightened Master. For indeed I have felt his Energy psychically and he is Genuinely Enlightened rather than the normal person teaching something Spiritual to which we can say, "He is not Enlightened!" or "This is a Bad Person, a Vampire"

Students are defined by their choice of Master.

Why was Oscar chosen? Why did he decide to spend time with the Shaman, when no-one else would give the guy a second glance?

It has always been thus. The secrets are said to protect themselves but indeed they are protected by the Energy. If you don't have Energy, you will never be offered more. "To those that have, more will be given" said Jesus Christ. You need energy to get more energy. You need energy to awaken your incipient psychic powers. You need energy to transmute all your energy blockages to get more Energy. You need energy to overcome the passage through the birth and death process, learning to shed your body as you would worn out clothes.

What we are learning here is the benefit of a regular infusion of the Energy Enhancement Buddhafield , in the case of Oscar, over seven months, from February to August 2007 which allowed a successful progress to being recognised by an Enlightened master and being given Energy presents by that Master. However, the Model of Enlightenment training by Enlightened Masters over 5000 years is that the student needs to come and serve the Master in his Ashram, (A group of people surrounding an Enlightened Master) for up to twelve years being the time the Energy of a Master is necessary to produce Enlightenment in the student by totally removing all the blockages to Enlightenment.

ARGENTINA

WHAT DON MINIHANE SAYS OF HIS MEDITATIONAL EXPERIENCES ON THE ARGENTINA JANUARY 2007 COURSE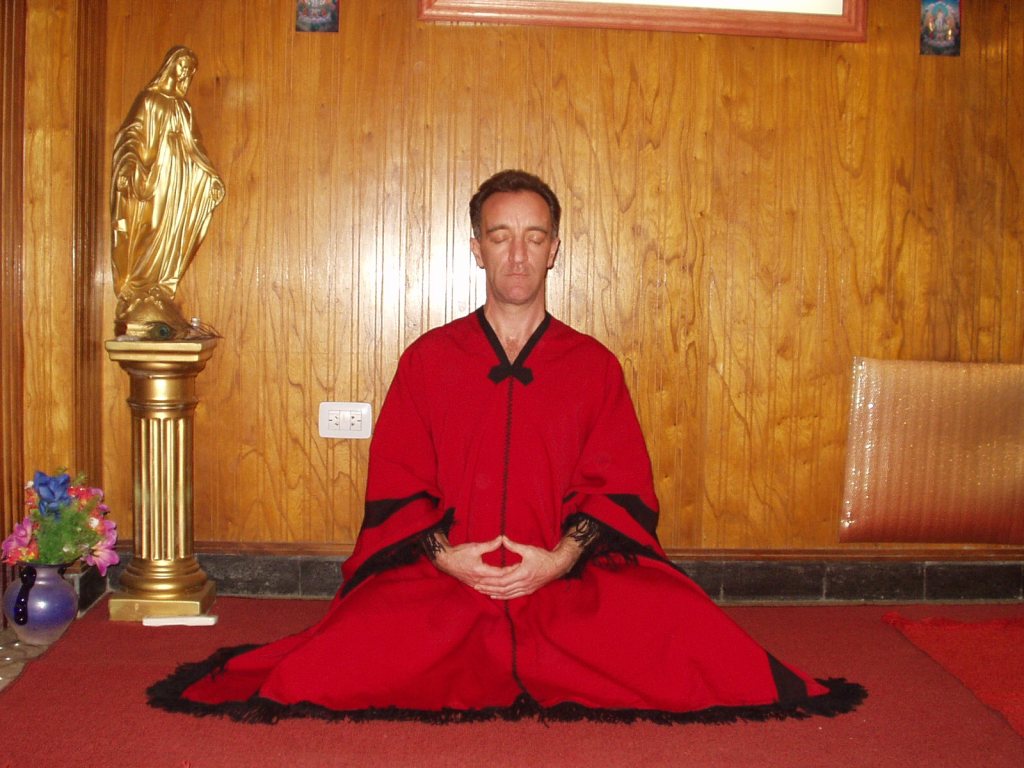 DON MEDITATING AFTER A FEW DAYS ON THE COURSE -

STUDENT FROM THE 2007 JANUARY ENERGY ENHANCEMENT COURSE

ME

My name Is Don Minihane and I live in South East Kent England and I want to share with you the experiences I have had on the E E course here in Rosario Argentina with Satchi and Devi on the four week course which I started on the 7-1-07.

I need to make this clear from the outset. I have no vested interest in giving this testament nor have I been badgered into writing this nor have I received any payment for it. I am doing this because I am aware that those of you that take the time to read this will instinctively know the truths written within it. I do not like bullshit nor have I any desire to add to the already gigantic mountain of bullshit that we are expected to swallow on a regular basis from so called experts and masters on these matters like the ones all over the place giving Reiki initiations in one go and masters in a few days.

If you consider carefully that Dr Usui was a devout Buddhist dedicated to meditation, learning and teaching and spent some 21 years in a Zen Buddhist Monastery, meditating every day with the Monks, in pursuit of the truth before he rediscovered Reiki, then you know that there is a lot of bullshit going on and these people are doing terrible damage to the beauty and the dedication of a master like Dr Usui.

If that strikes a chord please read on.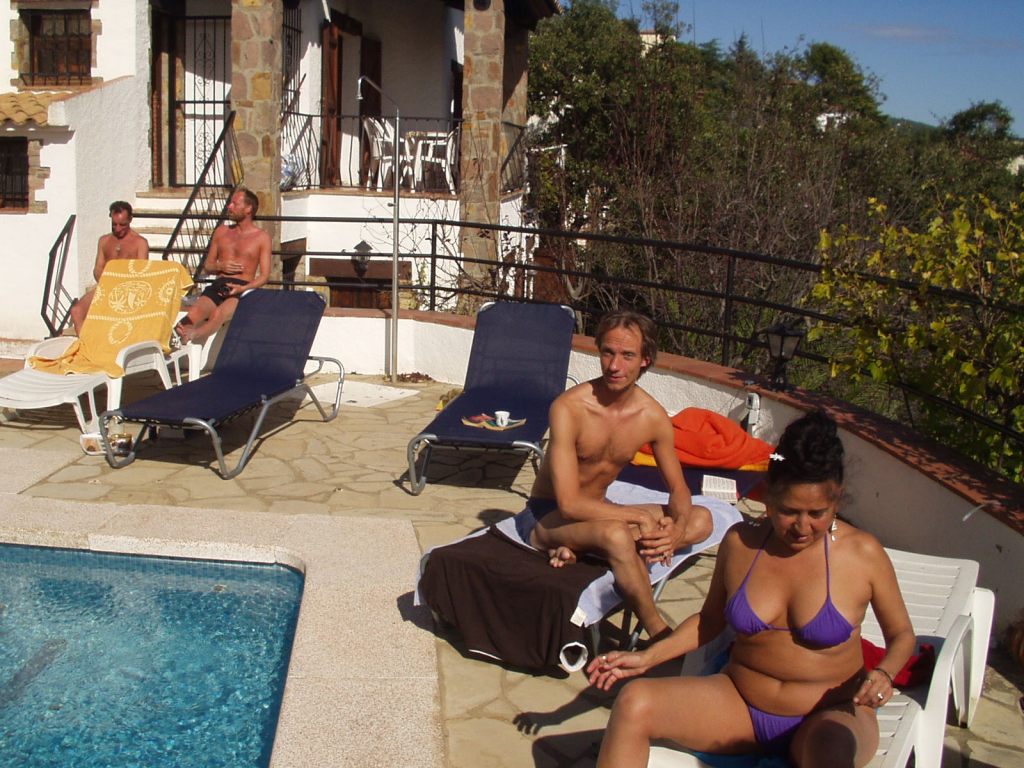 SPAIN-ENERGY-ENHANCEMENT-MEDITATION-2007-DEVI-JIRI-MALCOLM-DON.JPG

THE GUY ON THE TOP LEFT IS DON.. HE CAME FOR THE COURSE AGAIN IN SEPTEMBER 2007 SPAIN AFTER COMING ON THE JANUARY 2007 COURSE

IN ARGENTINA

LIZABETAS RETURN - SHE CAME TO VISIT US FOR AN AFTERNOON AND ASKED FOR ADVICE.

AFTER HER FIRST COURSE WITH US LISABET TOOK YOGA TEACHER TRAINING AND ALSO TOOK ENERGY ENHANCEMENT REIKI MASTERY

THE RETURN...





Picture from September 2006 when Lis came to visit and ask for our help with some Inner Children coming from past lifetimes. We had pizza on the beach and a wonderful afternoon.
After the EE course 3 years ago I kept doing the meditation excersises I had learnt there.

I am normaly a happy person, except from this deep life crisis coming sometime without warning- always with an overtaking feeling of There Is No Meaning With My Life.

My experienses, after Satchis suggestion that I look in the past lifes for the reason to my depressions, was as follow:

I went back to a past life, and got a very clear picture of a woman sitting in a dark, cold, cavelike cell chained up. Me. I´ve been sitting there for
years, every day being the same and with a strong despair and an overwelming feeling of; really there is no meaning with my life...

I healed that past life using the Energy Enhancement Seven Step Process of Level 2 and felt much better- but still, there was something more...

In to another past life, this time I was another woman, in Amerika during the Wild West time. Me and my husband lived on a farm far away out in the dry country side, no neighbors, no real road out to the farm, so nobody passing by. It was a lonely life, no children, my husband and I didn´t speak much. Every day the same- I was filled of the feeling-; really there is no meaning with my life...

Do I need to tell you that since then I havn´t had any more of those depressions...!


ENERGY ENHANCEMENT WITH LISABET FROM THE 2003 SEPTEMBER COURSE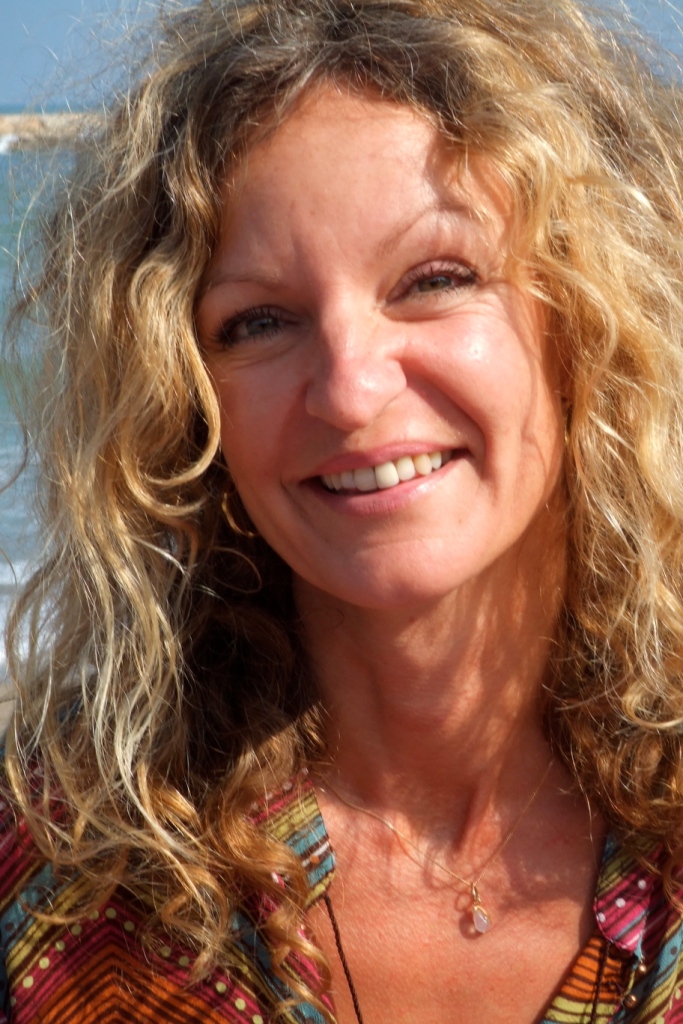 Picture from September 2006 when Lis came to visit and ask for our help with some Inner Children coming from past lifetimes

Well, in the middle of a Three Level Energy Enhancement Course and Energy Enhancement Yoga Teacher Training Course we had some experiences with Lisabeta from Sweden. She is an incipient Priestess with psychic energy gifts which can be amazing until training makes them useful.

Lisabeta has been to Peru for Training with a Shaman on the Inca Trail.

Yesterday she had a wonderful experience after the Yoga session. I was playing the Gyuto Monks from Tibet whose job it is to use their Chanting of Prayers and Mantras to expel and exorcise entities and negative energies from the surroundings.

The recording was made in Saint John the Divines Cathedral in New York in the presence of the Dalai Lama. The beautiful Digital Recording was paid for and organized by Richard Gere the actor and Mickey Hart, the drummer from the Grateful Dead. The disk is available on rykodisk.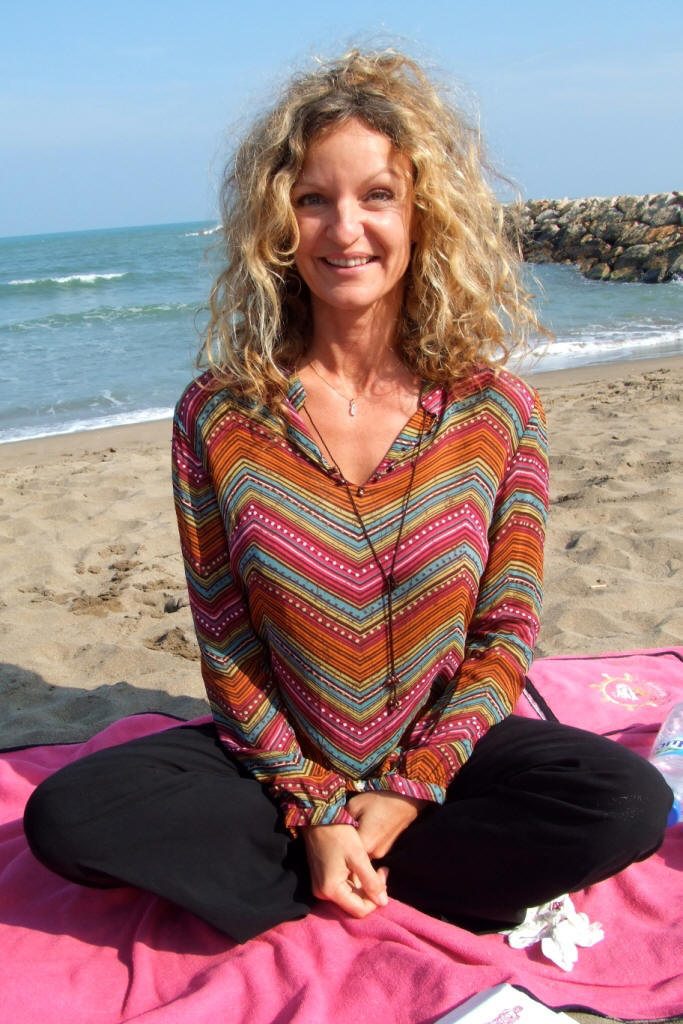 Picture from September 2006 when Lis came to visit and ask for our help with some Inner Children coming from past lifetimes. We had pizza on the beach and a wonderful afternoon.

It is interesting that there in the Cathedral talked my teacher Swami Satchidananda on many occasions. He was invited to talk there because he so impressed the rector of the Cathedral with his presence and Energy of Enlightenment but also because he received the Martin Buber award for World Peace due to his efforts in the Ecumenical field.

How can this World come together as One, in Peace and Harmony, if the Religions of this world are still fighting one another?

The Truth is One, He said, The Paths are many.


We use the energy of the Gyuto Monks whose heartfelt prayer, Negative Thoughtforms, entities and human delusions are endless, we vow to end them all!! and so they stay on this planet from lifetime to lifetime, dedicated to the Enlightenment of all beings. We use their chanting to clear the negative energies released from the energy bodies of our clients through the Energy Enhancement purification process.

So after the yoga we were meditating with the chanting of these monks in the background and the Energy Enhancement techniques in the foreground.

Lisabet reported that she felt the energies coalescing in her Solar Plexus going round and around, and then they shot down into a blockage she felt for the first time in her Abdominal Chakra. Then the Kundalini Energy started to travel powerfully all around her body up into the center of the Universe and down into the center of the Earth.

She felt goose pimples all over her skin. The energy was coursing and rushing through her body in very strong waves for at least 30 minutes and when it was time for lunch she did not want to come out of it, she was laying on her back and couldn´t stop laughing of happiness!

Usually such Kundalini experiences are just adjuncts to the process of clearing energy blockages.

Said Sufi Master Saadi, When the energy is flowing correctly, there is no movement!

And these powerful sensations are just Kundalini energy flowing through a blockage resistance as the blockage is in the process of being removed.

We tend to remove Energy Blockages in waves. At first we remove all the easy blockages and then as we go deeper into Energy Enhancement we raise our energies higher and stronger, deeper blockages become candidates for expulsion. Like the layers of an onion we expel all blockages. The more powerful blockages hide until sufficient energy is there to remove them. The last and most powerful blockage is removed just before enlightenment. And that one is a Doozy!!

And when we gain energy enough Energy Enhancement Energy, up pop the blockages.

And when you feel them, that is when we can heal them!!
When you see them, you can free them!

So, the next day this abdominal blockage came to the presence of our minds by creating all sorts of negative energies and thoughts.

Abdominal blockages are caused by disappointment in relationships in this and past lifetimes. They travel with us from lifetime to lifetime until we learn how to heal them, They draw similar experiences to you until the negative energy of the blockage becomes insupportable.

To those that have, more will be given.

Until the blockages are removed through evolution and training. And eventually these blockages become a matter of life and death.

Until, To those that have not, it will all be taken away!

All your blockages are removed.

Blockageless you become a serious candidate for the Third Initiation of Enlightenment. You get energized through Initiation and then become Enlightened. This is the Energy Enhancement process.

Not only through the first initiation of Opening the Heart. Or the Second Initiation of the Mastery of Relationships and the Third Initiation of Enlightenment itself, becoming a Soul Infused Personality. But also further initiations of the Fourth Initiation, becoming a Monad Infused Personality. And more!!

Enlightenment is only the first Dan. You then become fit to learn by
yourself.

This is the Energy Enhancement Process of progressive blockage
removal and Initiation.

We meditated the next day and I felt a painful Vitriolic ball of fire in my belly. I was feeling the Energy Blockage of Lisabet which was just waiting for time, place and energy for it to become available for removal.

And Lisabet became so tired and painful she lay on her side in a Foetal position.
As our other student and I continued to meditate we used Second Level Energy Enhancement techniques to Ground and remove Lisabetas Abdominal Energy Blockage. She actually saw an angel in her mind coming to help her remove the strong anger she felt, so she was delighted when she found out that the "angel" was Satchi

EMAIL sol@energyenhancement.org for details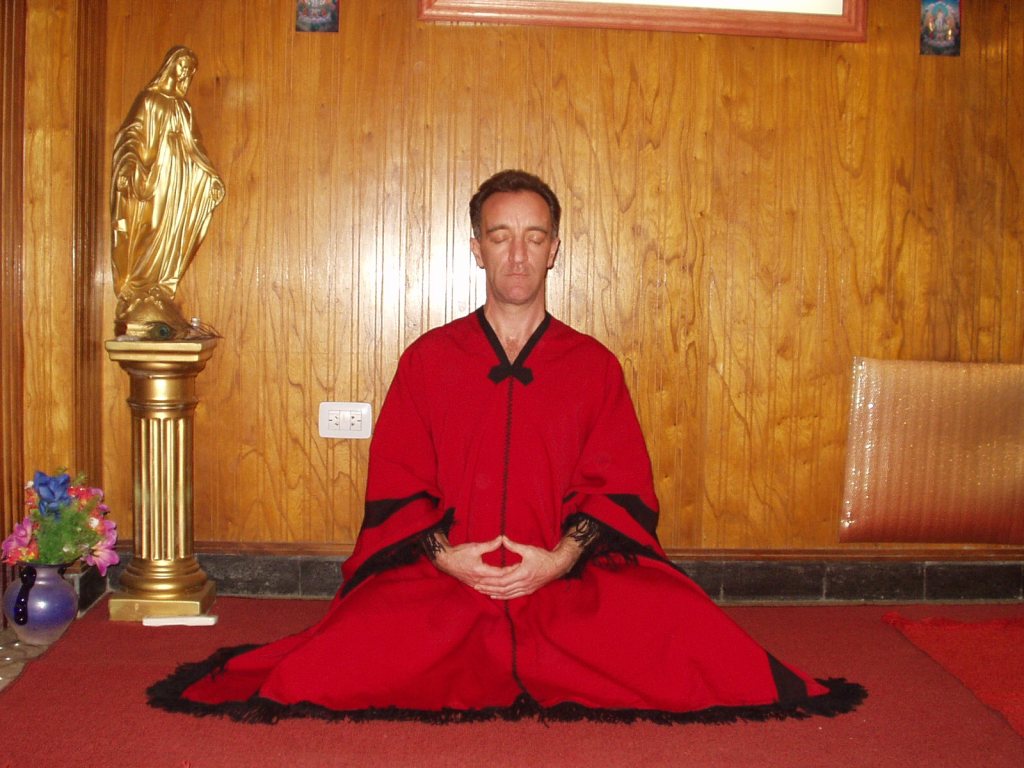 DON MINIHANE AT THE SOL CENTER IN ARGENTINA

ME

My name Is Don Minihane and I live in South East Kent England and I want to share with you the experiences I have had on the E E course here in Rosario Argentina with Satchi and Devi on the four week course which I started on the 7-1-07.

I need to make this clear from the outset. I have no vested interest in giving this testament nor have I been badgered into writing this nor have I received any payment for it. I am doing this because I am aware that those of you that take the time to read this will instinctively know the truths written within it. I do not like bullshit nor have I any desire to add to the already gigantic mountain of bullshit that we are expected to swallow on a regular basis from so called experts and masters on these matters like the ones all over the place giving Reiki initiations in one go and masters in a few days.

If you consider carefully that Dr Usui was a devout Buddhist dedicated to meditation, learning and teaching and spent some 21 years in a Zen Buddhist Monastery, meditating every day with the Monks, in pursuit of the truth before he rediscovered Reiki, then you know that there is a lot of bullshit going on and these people are doing terrible damage to the beauty and the dedication of a master like Dr Usui.

If that strikes a chord please read on.

First a little background on me to give you an idea as to where I am coming from and why I am here in the first place. I am 46 years old married for 25 years with two grown children and have recently become a grandfather to a beautiful boy.

I have had an interest in martial arts since I was a very young lad and have indulged in several different styles over many years. I have also had an on and off interest in Chi Kung and have practiced the art of chi breathing now for a number of years without much success in the movement of energy throughout the body system.

I also have an interest in Reiki and have already been attuned in level one and two in the Usui Reiki system in England by a decent honest and spiritual Reiki master seven years ago. I practice on friends and family and on anyone that asks me for a treatment. I have had some wonderful and humbling experiences while doing Reiki however I do not ask for or make money from the treatments I give. I have a small business that makes me my money.

My Life

I have also had several experiences in my life that are not common to most people which defied explanation throughout my life and no matter who I asked about these experiences I was never supplied with a satisfactory answer to any of it that made sense to me. These experiences were of a very frightening and disturbing nature and not of this world. At this point all I am willing to say is that the level of fear I experienced was light years beyond the fear of loosing your physical life here on this plane. These attacks began when I was a very small child and continued into my adult life and those closest to me were also targeted. You can believe me when I tell you that I do not frighten easily and am made of sturdy stuff and have survived against incredible odds with my physical and mental abilities intact. I can assure you that there is far more to this existence than even I suspected and this physical life experience here is only the tip of the iceberg and the rest is the best kept secret in the entire universe while at the same time common knowledge to those who are in the know. It was while searching for the answers to my many difficult and seemingly crazy questions that I came upon Satchi and Devi.

SATCHIDANAND AND ENERGY ENHANCEMENT

I first contacted Satchi just over one year ago and hit him immediately with a big question that I knew would either get a real answer or a load of waffle or bull shit like all my previous attempts over the years or no reply at all as they dived for cover. I had by now got most of the bullshit answers you could possibly get so I became expert in smelling shit at every corner and knew exactly what to ask to eliminate the idiots and charlatans of this world. At this point I was expecting more of the same.

Satchi wrote back to me and the answer he gave me was the first real and tangible result I got in over 35 years of searching. I was so shocked that it took me a long time to assimilate the answer as the implications were so profound it shook me to the very foundations of my existence and I knew for the first time in my life that what I was experiencing was real as he described in detail what I knew, citing his own experiences as example. It would appear that I had found someone who really knew what they were talking about.

Over the following months I tested him again with yet more of my questions and got a proper answer every time, answers that you instinctively know to be true and correct. Bit by bit my life began to make sense and the reasons for my rather unique experiences became clear to me. I began to understand this life of mine and resolved to go and see this man and his amazing wife Devi to undergo the Energy Enhancement course that you are looking at so I flew half way around the world to spend a month in the home of these very special people who welcomed me with open arms and much warmth even though I arrived at their door at 3am in the morning.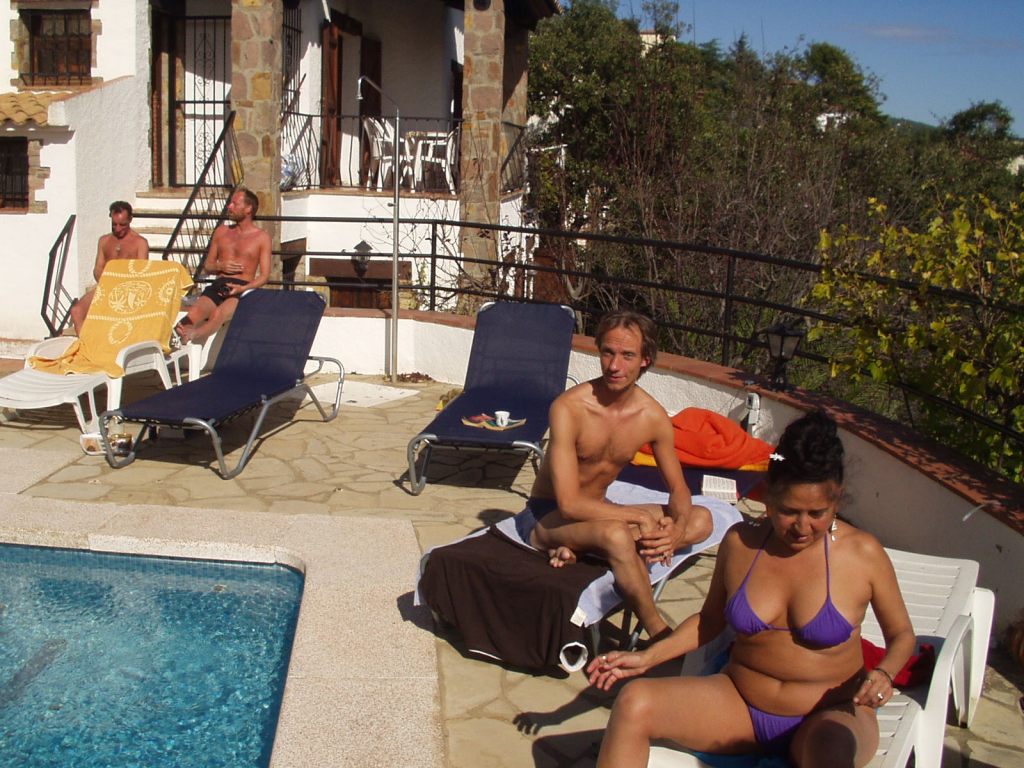 SPAIN-ENERGY-ENHANCEMENT-MEDITATION-2007-DEVI-JIRI-MALCOLM-DON.JPG

THE GUY ON THE TOP LEFT IS DON.. HE CAME FOR THE COURSE AGAIN IN SEPTEMBER 2007 SPAIN AFTER COMING ON THE JANUARY 2007 COURSE

IN ARGENTINA

MY ENERGY ENHANCEMENT COURSE IN ARGENTINA JAN 2007

Now for what happened in my first weeks here in Rosario.

On the first day of the course I worked with Devi and we did some grounding of the negative energies within me and as we rotated anticlockwise I noticed the energy in the room was changing and within a few minutes it began to rain energy all over us. I had this experience before while doing a Reiki session but nothing like this; this was like an energy storm in the room, absolutely amazing. Day one was off to a flying start, literally. That evening Satchi began the first initiation in EE and showed me how to sit correctly and explained why, aligning me with the energies of this beautiful planet we inhabit. The experience was profound and I understood for the first time where I was and more importantly why I was here.

At the point of writing this I am now in the second week of the course with two and a half weeks still to go. I feel like I am in a time warp so much has happened. On day four of the course I was sitting meditating trying to circulate the energy up the spine and over the head and down the front when I started to vibrate at a tremendous pace. I honestly thought, any minute now and I am going to take off across the floor or shoot up into the ceiling such was the force of the energy trying to get through the blockages in my spine. I started to experiment with this, lean ever so slightly forward, vibration stops, get back into right angle with the ground, vibration starts again. I was vibrating like a pneumatic drill, lean forward it stops get in the upright position off we go again. I had read about this in books by Mantak Chia in the teaching of Chi Gung but was never able to get anywhere and here I am in day four vibrating like a Kundalini flying yogi, far out. I feel like I have been living in ignorance my whole life. The blockage in my spine was very strong and Satchi said don't worry we will soon get rid of that and you know what? I have no reason to doubt him. He said that will be number one of many blockages implanted in my energy body over many lifetimes. There is much work to be done but it will be done he assured me. He was right.

On day five we learned a technique for spotting food and drink with pesticides in it and Satchi and Devi told us about the way pesticides react with the body making us tired and energy less slowly killing us off. This was quickly brought home to me when I later ate some fruit that had been contaminated with pesticides and felt totally drained of energy afterwards. I had to go and lie down and promptly fell asleep for two hours. The effect of the pesticides in the food staggered me and made me realise that we go through our lives trusting these sons of bitches that make vast fortunes feeding us mass produced crap. In reality what is happening is we get used to the shit in the food and the body does its level best to try to compensate. They are giving all of us the death of a thousand cuts. No wonder we get cancers and every other god forsaken disease on the planet. O what it is to be waking up.

REIKI ATTUNEMENTS

I also had my first re initiation to Reiki today from Devi, one of four in level one. Devi told me that there has to be four initiations in level one to make sure that the attunements are solid and will remain with me. This is for all you people that have had Reiki attunements or are thinking about it. Do not throw away your money and energy on garbage one day affairs with a touch on the body with your eyes tightly shut wondering what is going on and feeling little or nothing, the placebo effect I call it. I am paying for it so it must be happening. The lead in to the initiation was very intense, lots of meditation, chanting sutras and Energy Enhancement techniques to make one ready for this most wonderful of gifts and when it came it was most profound A real and tangible experience. Devi is one powerful woman and is immersed in respect for what she does. Defiantly no bullshit here, just pure unadulterated energy, blesses you Devi, it's your birthday today and you have my complete respect and trust, what a woman. Happy birthday Devi may the cosmos smile on you forever.

PAST LIFETIMES

At this point I have to deviate slightly so you can share with me something that happened last night that has blown me away and here I am hoping that you will respect whole heartily this most personal and staggering experience which I am about to tell you.

Please feel free to comment on this or recount any of your own similar experiences.

I have been awake most of the night wondering if I should write about this or not and I have come to the decision that it should be told because it must be told. It has huge implications for anyone wondering what is really going on in this existence of ours.

If you have any doubts about the authenticity of this Energy Enhancement course then this will set your minds straight and that's for sure.

To fully appreciate the implications of this account I am going to have to give you more private information about my life so you can see how things pan out over eons and multiple lifetimes and why and how things happen.

I was born in Highgate in London in 1960 the year of the rat, of Irish and Scottish decent; mother Irish and father Scottish neither of which I have ever seen. I was born out of wedlock so I was considered a bastard and was given up to the catholic nuns in London and was removed from my birth country to a catholic adoption home in Ireland to be adopted in to a nice catholic family. I was just one year old. This was a horrifying experience as I spent the first ten years of my childhood being kept and treated as an animal being severely abused both mentally and physically, battered like a rag doll which left me with many physical scars to this present day, specifically so, to the base chakra the crown chakra and the throat chakra. I looked like a famine victim. Despite the horror and against all odds I survived and retained most of my grip on my mental and physical health and I managed to escape at the age of twelve with the help of a kind local farmer who gave me shelter protection and a home for a number of years. I then made my way alone in the world and have never seen a single blood relative in my entire life to date.

I arrived here in Rosario and met the other course members and one, a lady of Irish decent, whose family came here in 1850, three years after the great famine in Ireland seemed familiar to me and she also looked me up and down and I could see there was some kind of connection here. She was roughly the same height and when younger would have had the same kind of hair and I noticed that her hands were the same size as mine. She is twelve years older than me and also born in the year of the rat. I dismissed it as nothing as you do.

Then two nights ago we were all meditating with Satchi and Devi looking for energy blockages in ourselves and I had a realisation of how traumatised I was as a baby and began to feel a great sadness so began to weep a bit and this woman came to my assistance and helped me through it giving me this love I have not experienced before stroking my head and treating me like a small child and I let her do it because it seemed like the most natural thing in the world to do. I didn't feel embarrassed about it because it felt so right in its place. She has only a few words of English and I have only a few words of Spanish but it didn't seem to matter. There was no need for communication, and then later on she said that I felt like her son and we laughed and joked that she could adopt me.

Then last night we were all with Satchi and Devi again, meditating, looking for energy blockage in ourselves and specifically so in areas that were hurting or where we had hurt ourselves in the past or where we were hurt by others and this lady had decided to deal with a pain in her abdomen she felt from time to time. We were using the seven step technique given by Satchi to ground and destroy the energy blockages which is a very effective and powerful way of ridding oneself of the blockage. After we do the exercise Satchi gets everyone to recount the experience and this lady who is very psychic and has great visionary ability began to describe what happened. She said that she found herself back some 400 years in Ireland as a very young and beautiful girl with long blond hair who painted played the harp and was riding and hunting.

I had brought with me from England a set of water colour pencils given to me by my wife to doodle with. As I don't paint I had given them to this lady as a present on the second day of knowing her.

She had a very lovely young suitor whom she was going to marry and was totally in love with this man. Then she said there was another powerful man a provincial governor who wanted also to have her and he had killed her chosen suitor and had also killed his own wife so he could be free to marry her, a dowry of 100 head of cattle was paid to her father. Her own father in this life time was the bastard priest (the words of the man who married her) who married her off in that time. In effect she was sold and two people were murdered so this could take place. On her wedding day to this monster she took the dagger they used for killing the pigs and plunged it into her self and committed suicide. This was the pain she was feeling in her side. Satchi asked why this had happened and to go back and find out some more. She went back and saw an image of me and asked why I was there and was told by the governor that I was programmed to be her son in that lifetime and her murdered love was to be the father. Since then she has never had any children in her life for 400 years and it seems that I have never had a mother in 400 years either. She cried and I cried and we hugged and cried in each others arms and then we started to laugh and laugh and cry and laugh and laughed some more and there was such a release of energy and everything became so clear. I had come 12000 miles around the world to find the last mother I was supposed to have and Satchi said, O that is quite normal on Energy Enhancement courses. It happens a lot. It appears we have healed the ancestral line going back 400 years in one sitting. Now I and this woman can move on to new families in the next life or maybe if I go for it I will reach for enlightenment and finish the journey. We were both destroyed by nasty black people for 400 years who have stayed with us and continued to have their black tentacles rooted in us both for all of this time. Now after this I asked where this happened and she said in the south west of Ireland. I nearly fell over I was taken to the south west of Ireland and there I was nearly destroyed. We looked at the map of Ireland and I asked her where. She pointed to a place and then I got pictures off the internet and she recognised the little island in Muckross Lake near Killarney in county Kerry where her love was murdered and I have married a woman from a few miles from there who is also born in the year of the rat and we have been there often as a couple. Even our children have been there. You can look this up for yourselves and view the lake and the little island and muckross house. What a story and she has never been anywhere near this place in her life. So you see, nothing is quite what it seems and we go on and on forever.

After that diversion I have to get back to the course and I have to say that there is so much happening that you could write a whole book on the various experiences that have happened in the short three weeks that I have been here.

LAST WEEK OF ENERGY ENHANCEMENT REIKI MASTERY OPTION

I am now in the last week of the course and I feel like a totally different person. I have regained myself and have been given from nothing having no psychic vision at all at the start of the energy enhancement course, a clarity of psychic vision that is breathtaking.

I am totally de-stressed and have expanded in every way. I feel stronger and fitter and much more mentally agile than I have ever felt in my life. The fog and confusion of life has gone and I feel that I have just received the inside information on everything. I am ready for anything and am wide awake. I am full of the most incredible energy imaginable and have Energy Enhancement Reiki that is so powerful it staggers me. I know a thing or two about Reiki and had a very strong Reiki connection before I got here, now I have a connection that is beyond description and I have yet to undergo the second initiation this week and then the masters. I have opted to take this as an extra and for anyone who is interested, I believe this is beyond anything you will ever experienced anywhere.

I am now equipped with life tools and healing tools that one only dreams of and there is nothing out there in the world that will ever faze me again. I am absolutely delighted that I decided to come here, because this experience has changed me, for the good of me and for all those that I will touch when I leave here. I am so excited and can't wait to start exploring my new found talents.

MORE ON ENERGY ENHANCEMENT REIKI

BABE MAGNET

One effect of Energy Enhancement that surprised me is other people's reaction to me; they are somehow more attracted to me and want a part of me, especially the girls. Now that is an effect I was not prepared for but I am not complaining in fact it's very enjoyable indeed. People recognise that you have something different and they are naturally attracted to this like bees are to nice flowers, so guys and girls this is not to be missed, you won't buy this kind of attraction in a bottle, or find it behind the wheel of some fancy car while being covered in expensive clothes and that's for sure. Energy Enhancement is a babe magnet, but that's not what it's about, on the other hand, if that is what floats your boat then go for it.

CHI GUNG AND ENERGY ENHANCEMENT

I wanted to expand more on the Energy Enhancement side of the course and it is difficult to explain this to anyone who has no knowledge of energy or how it all works. I have tried to get on with Chi Gung and while I respect and admire the system of Chi Gung I feel that it is over complicated and long winded. The microcosmic and macrocosmic orbit is a wonderful internal exercise and is not to be misunderstood or demeaned in any way but the techniques of Energy Enhancement like the Supra galactic Orbit supersedes Chi Gung and leaves it trailing light years behind.

"To expand, I was sitting in meditation the other night and was happily destroying blockages in me using the Seven Step Process of Energy Enhancement taught by Satchi and Devi when I was staggered by something new. I watched as negative energy transmuted into white light and travelled down to the centre of the earth then returned up my spinal column and carried on into outer space to the centre of the universe and then returned back to me through the crown chakra and down the front of my body through the throat centre then the heart centre and the solar plexus, on to the genitals and in to the perineum, through to the centre of the earth and returned back up my spine and so began this new orbit of energy.

The effect was something else; it shot through me at incredible speed. This carried on and got denser and more powerful as I discharged more of the negative energy within me. This energy took the form of bands of light that followed each other in waves travelling at equal distance apart and as I discharged and transmuted more negative energy the bands got closer together and I found that I could control the speed at which they travelled through the body. Satchi calls this orbit the Supra Galactic Orbit which travels up the ANTAHKARANA into the centre of the universe and down through the centre of the earth passing through the front of the body on the downward sweep and returning up the spine on the outward sweep. I was complete."

INNER CHILDREN SUB PERSONALITIES

I want to say something about the inner children in all of us as this has been the subject of much meditation and discussion on this course. I want to tell you how tricky and clever these inner children are and the havoc they cause in our lives. Satchi says they destroy you, lifetime after lifetime and he is right. I thought I had dealt with much of the inner children within me as I have had lots of Reiki over the years but Reiki has the effect of keeping the inner children under control but they still persist and become experts at hiding within. I found this out when I went hunting for them. I used the seven step process of Energy Enhancement to find them and transmute them into positive inner children. There were hundreds and hundreds of them collected over every lifetime and all hiding in me and they used every trick in the book to stay hidden including leading me down roads of fantasy to put me off finding them. It was quite an eye opener and I have to be on constant alert to make sure that I am not being used by one of these inner little monsters. If even one of these inner children escapes it can slowly destroy the good work and soon will bring you back to the old ways and very quickly you will not be full of light and heart anymore.

I owe Satchi and Devi a great debt for seeing these inner children in me and for pointing them out to me. This is work in progress as the inner children have to be constantly watched and as Satchi says. Do a bit of weeding in your garden of light every day. I tell you there are a lot of supposed ways of dealing with the inner children being banded around and probably they are someway effective, but believe me there is nothing out there like the process of this energy enhancement, course for both finding them and transmuting them. Satchi keeps reminding us that only the ego gets hurt and he is spot on.

REIKI ATTUNEMENT TWO

Devi gave my first attunements in Reiki two yesterday and I wanted to share this experience with you. This is one of two attunements I will have for Reiki two. I will have the second one today. I had spent the day preparing for the experience from very early in the morning meditating on the terrace of the house in total seclusion in beautiful sunshine. (I am so tanned its disgusting and I am going back to England to the beautiful winter weather. I am so looking forward to that, not) Anyway back to the experience. Devi called me about four o clock as she too had been preparing in meditation. When Devi began the process of the attunement it started to rain energy almost immediately and I could see swirls of white and golden energy coming down over us in like whirlwinds of energy. The peace and ambience in the in the room was astonishing and beyond description. I felt blessed and was aware that we were not alone and had been given help again. I was rooted to the chair for nearly an hour after the attunement and didn't move a muscle. It was beautiful and I felt so privileged to be part of this and to be accepted into Reiki in this beautiful way. I would like to thank you Devi for this beautiful and profound experience. I am looking forward to the second attunement today and will let you know how it went. O yes, I forgot to say that when I point my left hand to the floor and rotate it in an anti clock wise direction I feel energy powering into the ground in spirals.

MORE LATER...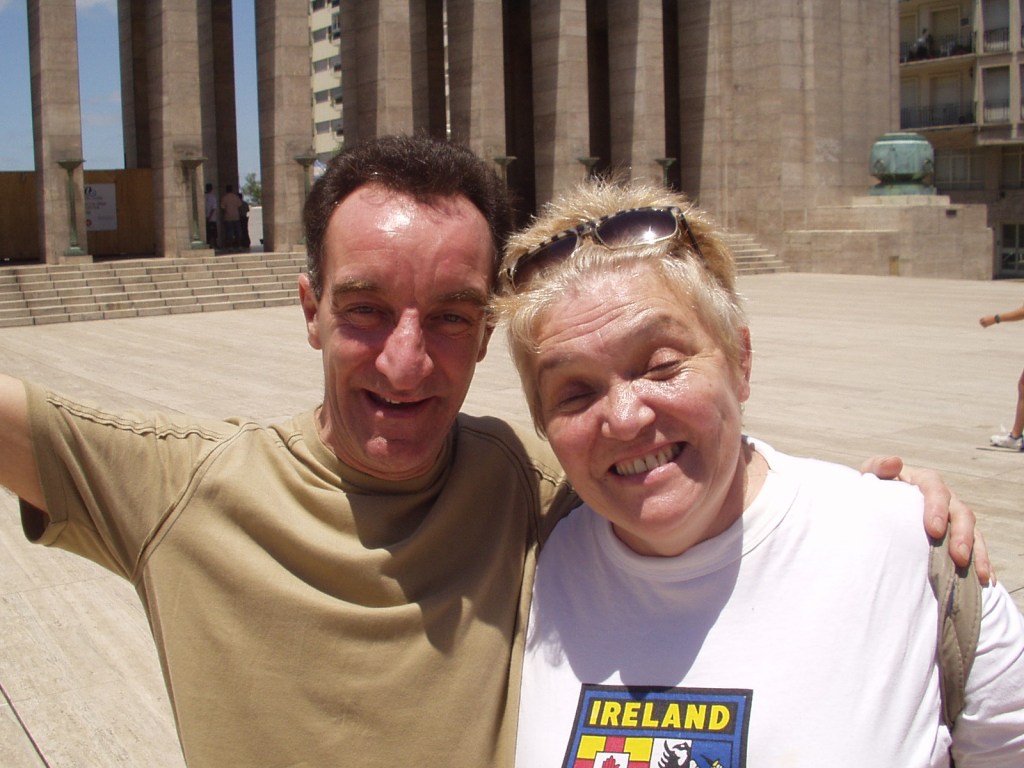 DON AND NORMA - STUDENTS FROM THE 2007 JANUARY ENERGY ENHANCEMENT COURSE
SECOND REIKI ATTUNMENT
Well, here I am after the second attunement and this was a bit of an eye opener to say the least. Over the month I have been here I have got rid of a lot of energy blockages within my system and was under the impression that I might have cleaned them all out, silly me, you seriously have to watch that ego.
Devi and I prepared ourselves for the second attunement and began the process. It was as expected very strong energy flowing around the room and as Devi worked I began to feel the energy inside me very forceful and very strong and was nearly knocked sideways off the chair.
I managed to hang in there until she had finished and then had to lie down. I was out for three and a half hours. I didn't even manage to make it to the bedroom but collapsed in a heap on the bed reserved for such outcomes.
Devi had found a blockage between me and the centre of the earth and blasted it into infinity and it was such a release it stuck me on my back for three and a half hours. I woke up feeling a bit sheepish and realised that I still had work to do.
Devi grinned at me and said a blockage I found, she is amazing and it wouldn't be difficult to fall in love with this woman. I FEEL TOTALLY DIFFERENT AGAIN. Thank you Devi for everything you have done for me.
<>THE MASTERY OF RELATIONSHIPS
Satchi has been teaching us about the mastery of relationships over the last few days and it is another astonishing eye opener. The techniques he has thought us are brilliant and work immediately and what is amazing is that you can prove it there and then and watch the results happening before your eyes.
I don't want to give this info away here as it is very personal. It is sufficient to say that if you have or had any relationships with people that were not to your liking or affected you badly then this is the place to come to wipe that negative crap away in one sitting.
Satchi taught us how to disconnect from you, every one you have ever come into contact with in this life time and all past life times and then how to reconnect the relationships you want to keep into a higher connection and transmute the ones you don't want.
(Note, it is impossible to cut connections, however, you can reduce the amount of energy which flows down them... Satchidanand)
He also showed us how to clean each others blockages in every energy centre in the body using only the power of the mind. This is seriously powerful stuff, not to be messed about with and demands the utmost integrity.
As we practiced on each other we came very quickly to realise this. I could literally feel the energy moving inside each chakra as the other person worked within me from several meters away and when I worked on the other person I could see me projecting energy to them and could see where the blockages were within their chakras.
I could force the energy from my centres into their centres and clean their centre bringing the energy full circle back to me. You could tell the state of their chakras by the amount of energy returning to your own centre and this was achieved by mind power only.
Before I came here Satchi said he would teach me to do it in this way and I was sceptical about this claim. I could never envision me having psychic vision, but I have now, I can now do astonishingly powerful Reiki sessions on people without going any where near them and distance healing over any distance is a piece of cake, incredible stuff.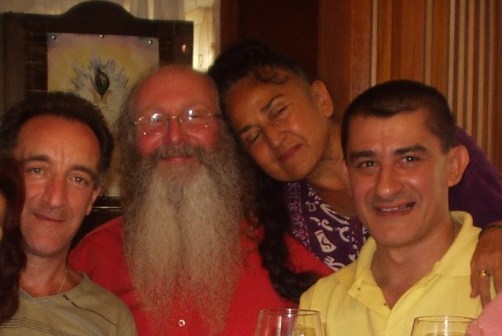 Miriam, Don, Satchidanand, Devi Dhyani, Oscar, Norma - on the Argentina January 2007 Energy Enhancement end of course celebration!!
<> TOTAL RESPECT TO SATCHIDANAND AND DEVI DHYANI
Satchi, please accept my total respect and gratitude for everything you have imparted to me over the short four weeks I have been here. You are a huge light in this world and long may you shine. For everyone reading this, get your asses over to see these people, your lives will be changed forever and we don't get many chances in this world to be able to achieve that and there are defiantly not many people in this world like Satchi and Devi who can do the business like this.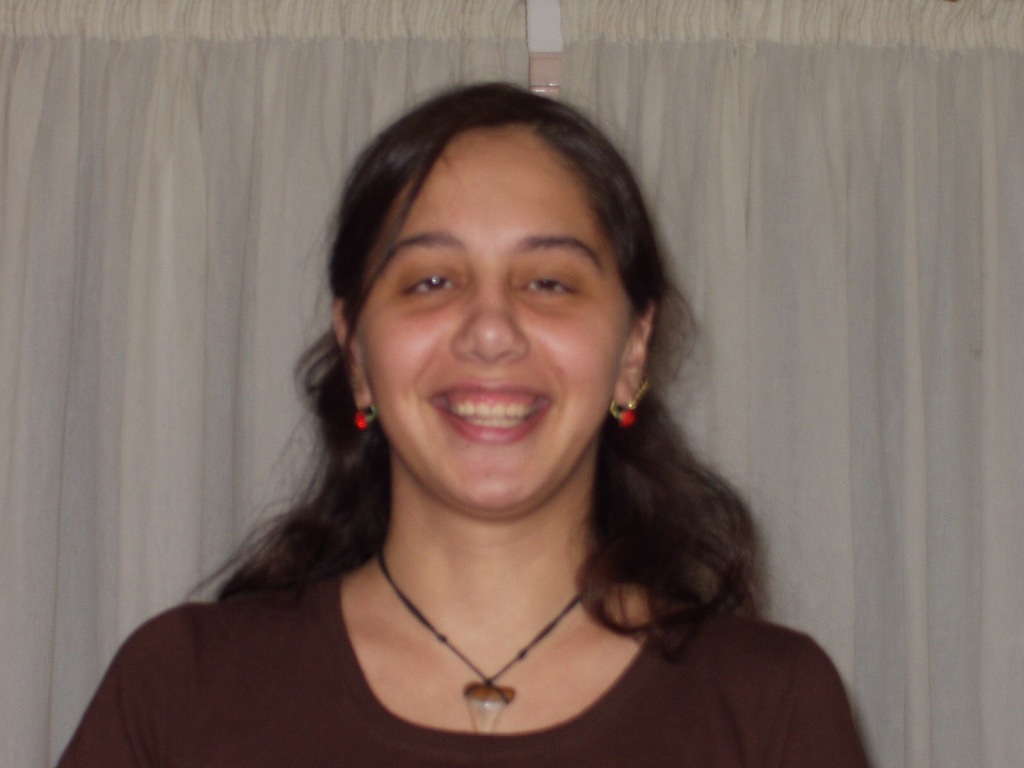 Jade Buddha on the Argentina January 2007 Energy Enhancement end of course celebration!!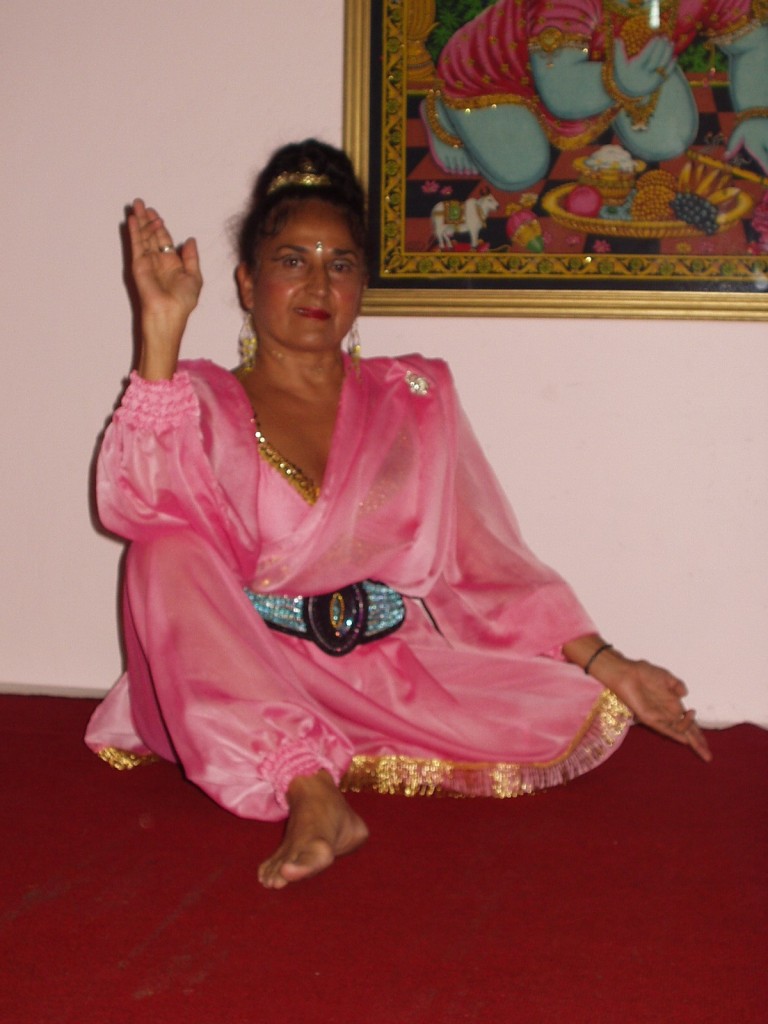 DEVI DANCING AT THE 2007 COURSE CELEBRATION IN ARGENTINA

NEW FROM DON AFTER ARGENTINA - BACK TO THE UK

You will be pleased to know that i have started meditation classes and have hired two separate venues. one in Wooten and the other in Saint Margarets near Dover. I have 24 people signed for meditation classes and several others signed for Reiki treatments.

i am going baldheaded for change and i am unstoppable. I did a talk on Sunday at a Mind Body and Spirit day in Deal from 10 to 5 pm and it was a complete success, the organisers asked me to give a talk for one hour on meditation and energy blockages which i did and loads of people just sat there and were enthralled, they just kept on asking questions and i would always refer to what you said.

What has odd was the amount that i remembered in every minute detail.



It was as if i was channelling you, energyenhancement was talked about a lot and the response was impressive. I gave the website out to loads of people and did a big collage in a frame with you in your white atire. Many people commented on you and said that you gave them a good feeling. Of course i was in there too along with loads of quotes from your talks.

It was a good changing day and i realised my potential and felt my own power and strength and light, (Some people were crying again) it was a good day, i was very enthused and very alive.

Thank you Satchi and Devi. I will change everything now and change an incredible amount of people while doing what i really want to do, meditate and reach for enlightenment and bring as many people towards the light as i can. All thanks to you two.



MORE FROM DON AFTER HIS ENERGY ENHANCEMENT COURSE WHEN HE STARTS TO WORK ON THE ASTRAL PLANE - 15th March 2007


Hello Satchi and Devi.

How is everyone, I hope all is well in Rosario, I have been thinking about everyone a lot and just wanted to touch base and let you know what is going on here with me.

It is over a month now since i finished the course and it feels like a lifetime ago.

There has been an unusual occurrences, i am a little confused as to what exactly is going on so i thought you might cast some light on the issue, the how's and why's so to speak.

I helped a mother and daughter recently that were being attacked on a fairly regular basis by Dark Forces, both are very open and both see and feel entities, they also said that the husband of the mother is a nasty BM. (her words to me without prompt) Anyway i got a phone call from the daughter yesterday to say that they had been driving along in the car and they both got attacked and could get out of the car when they stopped.

Then she said that I appeared sitting in the back seat and spoke through the mother to the daughter giving precise instructions on what to do and the attack stopped.

I have had another incident with xxx who i am helping back to health with Energy Enhancement Reiki. he said that one night recently he was attacked in his bed and he asked for help and i appeared in a flash with two other people and i made everyone stand back to back and put a huge swirling mass of white energy around everyone and the attack was blocked. This was on top of the ley line running to Canterbury.

I have been doing a lot of work on this line trying to help xxx, (which is succeeding very well ) and last night while meditating with xxx the room was full of white sage like beings of white light with long staffs and they were banging them on the floor, as if to say get on with it we haven't got all day.

The energy in the room was huge and xxx found himself facing an energy blockage which looked like a reptile (no prompting or previous knowledge of reptiles) the energy in the room turned to white and totally transmuted the energy blockage reptile and then he found his mother as the energy blockage reptiles helper. She has been making him ill since he was a little boy. He is gaining all his strength back and is now aware that he is the keeper of this ley line, I guess this is why they are trying to fuck him. This came to him in a meditation and has helped with his recovery.

His blood tests show him returning to normal. The drugs he is taking should not be having an effect yet but he is returning to normal. I have seen him six times in all, about 2 to 3 hours each time. I am very pleased that i have been here for him and that i can do these things. Its all your good work.

I was wondering a bit about the appearing in places that i am not in and wondered if you could explain this as i am a bit baffled by this turn of events. I feel i should be able to explain myself what is going on but i am perplexed.

The battle continues.

Love and light.

Don

AND THE REPLY OF SATCHIDANAND WHERE HE TALKS TO DON OF PRIDE, THE EGO AND THE PROCESS OF ENLIGHTENMENT

Hi Don,

Remember when I said that you, like many of the very spiritual people who come to see us are like an iceberg. one tenth above the water and nine tenths beneath. I said, you do not know who you are.

Well, these things like appearing to other people on the astral plane are sort of normal once you have done the Energy Enhancement Course and practised a lot. They happen to me and Devi. We too appear to others of our students to help and heal.

We also hear of them occurring to Sri Sathya Sai Baba, Ramana Maharshi, Swami Sivananda, Don Juan and many others. If you are successful spiritually then this will happen to you. Why should they have all the fun?

It also means that you are on the way to becoming an ascended Master when you leave this planet. But please do not get egotistical and prideful about this. It is normal. And before you become enlightened I know you have many tests to come, and you know what they are. But the astral body is becoming prepared for this kind of work. It is a sort of success!

Just because you have psychic powers does not mean that you are perfect. Lots of bad people pretending to be good have psychic powers and use them for all sorts of evil deeds.

Enlightenment means you have been well tried and tested as being good and doing good deeds. You have to be there before you can be initiated as enlightened and stay there. Before that Initiation of Enlightenment we can all fall. And only after enlightenment can you become initiated as an Ascended Master with further Initiations after Enlightenment.

The other point is that you had no idea that this was happening. You had to be told about it. Perhaps the Psychic power is owned by one of your inner child sub-personalities which needs to be healed and integrated with your Soul before you can start to use this consciously?

Every Psychic Power is an Angel but if it has a dark core of Pain or Negative Karmic Mass, then it will be an egotistical inner child sub-personality and will try to destroy your life in some way by either leading you on the path of pride or on the path of darkness.

Every human being has these sub-personalities, and every human being is learning the necessity of purifying them and integrating them with the higher levels of the Antahkarana like the Soul, so as to prevent the possibility taking of these bad paths.

Some people say, "Why", because these paths can be interesting and exciting. But in the end, in every previous lifetime, you need to see that destruction has been the end of every egotistical path. Only just before Enlightenment can you Really Know that!

The first Sutra of the Yoga Sutras of Patanjali says, "After all that, here are complete instructions on Enlightenment"

Its the, "After all that" After much experience of these egotistical paths.

Just try the Energy Enhancement Seven Step Process on the two events as they were reported to you and see what happens. Tell me what you find.


This Work with the Energy Enhancement Seven Step Process on the two events previously mentioned may well precipitate Enlightenment. One of the major bars to Enlightenment is the fact that our one soul personality is not Fused with the Soul and therefore cannot know what the soul is really doing and why, The Initiation of Enlightenment, given by Ascended Masters is to create this fusion through the application of incredibly intense energy. This is spiritual alchemy, when true gold is formed out of lead.

The Initiation after Enlightenment is when the Soul and Soul Infused personality Fuses with the Monad, which is when you will become a Monad Infused Personality... and so on up the ladder of the chakras above the head, Initiation by Initiation.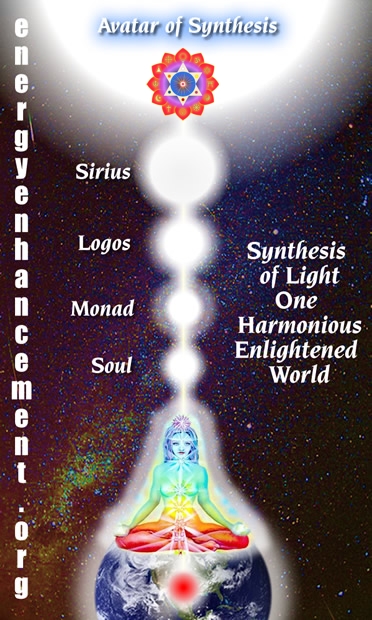 Love, Light and Purpose,

Satchidanand
<> TOTAL RESPECT TO SATCHIDANAND AND DEVI DHYANI
Satchi, please accept my total respect and gratitude for everything you have imparted to me over the short four weeks I have been here. You are a huge light in this world and long may you shine. For everyone reading this, get your asses over to see these people, your lives will be changed forever and we don't get many chances in this world to be able to achieve that and there are defiantly not many people in this world like Satchi and Devi who can do the business like this.
I am going back to England in a few days time and I wanted to sum up how I feel about this incredible journey I have been on here in Rosario with Satchi and Devi...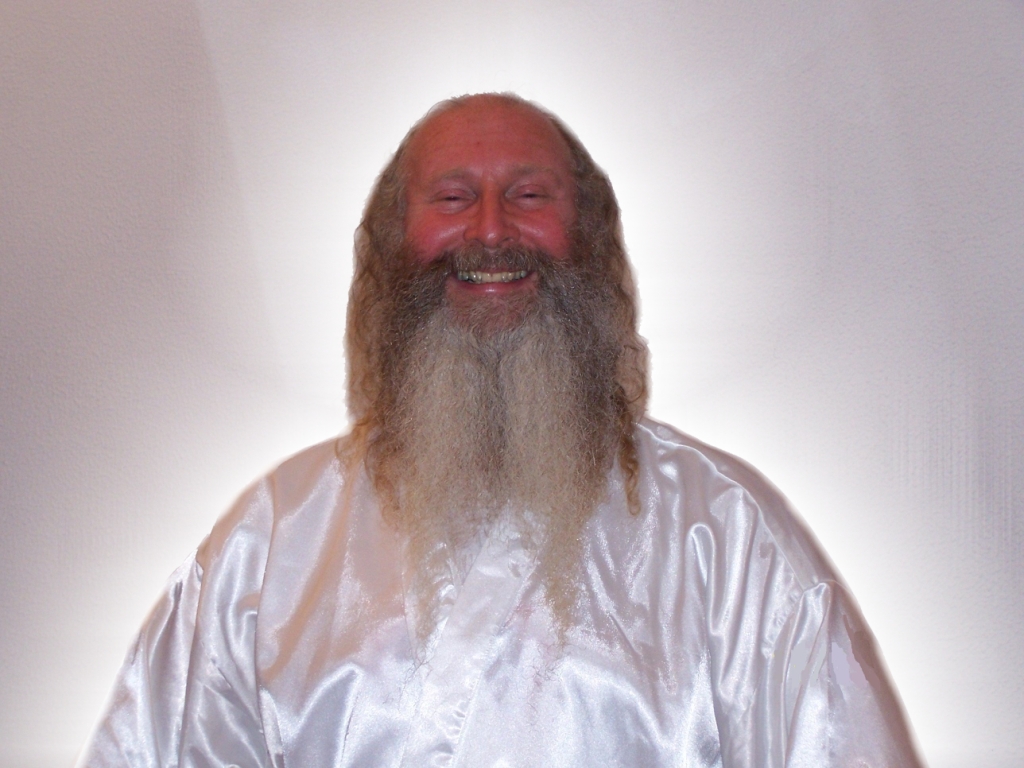 SPAIN VILLA COSTA BRAVA
7TH SEPTEMBER 2008
VIDEO OF ELSIE MASUZUMI FROM CANADA AND HER EXPERIENCES ON THE SEPTEMBER 2007 ENERGY ENHANCEMENT COURSE IN SPAIN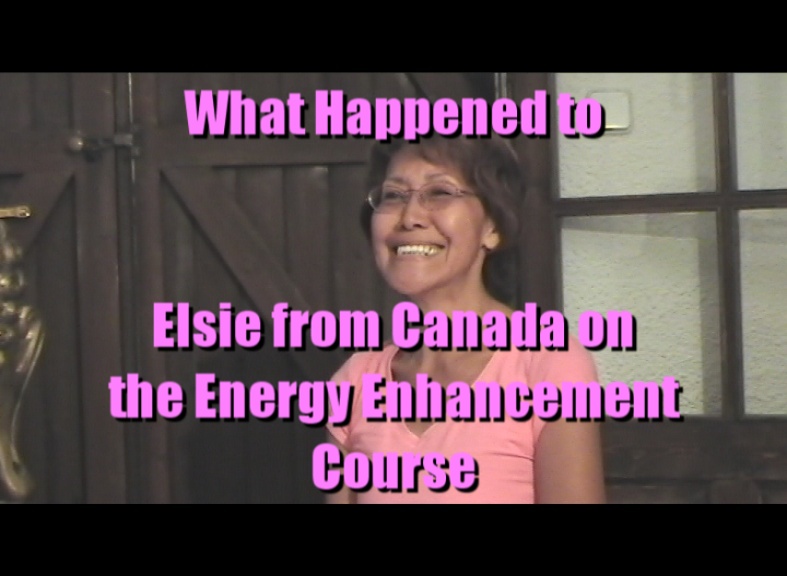 https://www.energyenhancement.org/player/Elsie-Testimonial-Spain-2007/flv6.html
CLICK ABOVE FOR VIDEO
ELSIE: Hello my name is Elsie. I'm from Canada.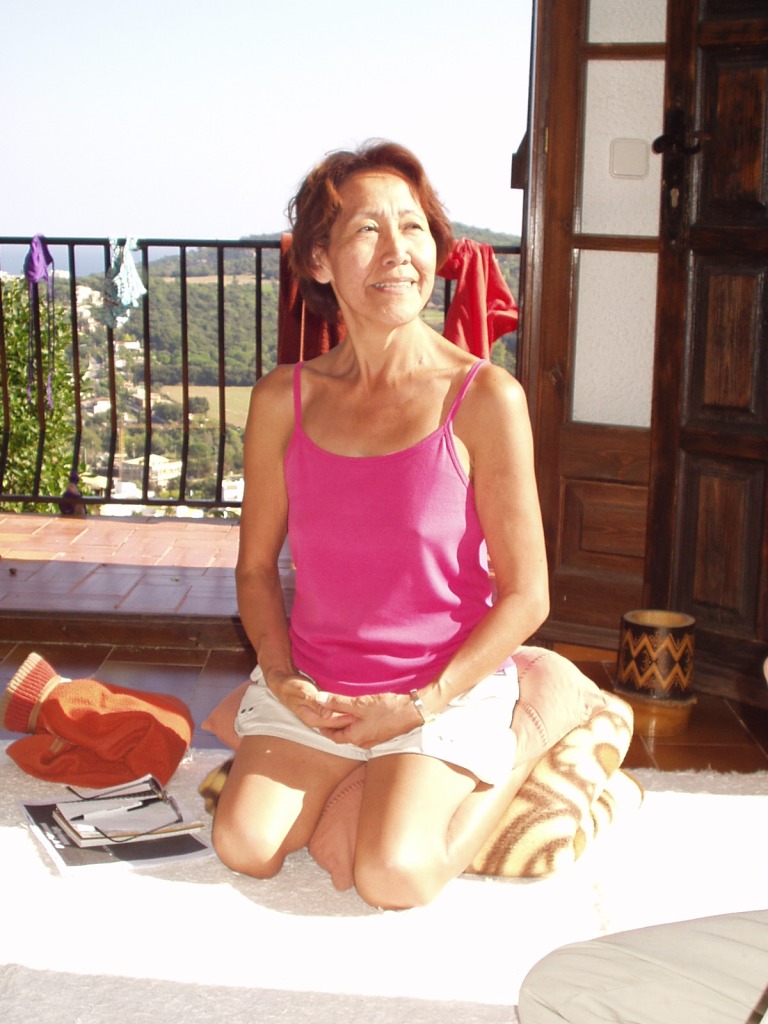 ELSIE IN THE MEDITATION ROOM


When I first decided to take this Energy Enhancement course, I read and re-read the website for Energy Enhancement and it was really really good to see all the testimonials from students and just to read all their experiences and for them to really to express it from the heart and it has touched me in that form. So when I did decide to come for the course, I had come with no expectations, I let myself open so I could experience what is right and appropriate for me.

So, first Level was wonderful because we had a great group of people and for me my experience was just right for me. I just don't have any words to express what I felt. So there were times when I shared and there were times when I didn't want it to share because it was all for me, for me at the moment.
And as I progressed in the first level, the second level was even better because it dealt more into you, you as the physical mind body spirit sort of.
And one of the experiences that I have had it has a profound feeling from the heart was when I had worked with Devi on the metamorphic self-healing course.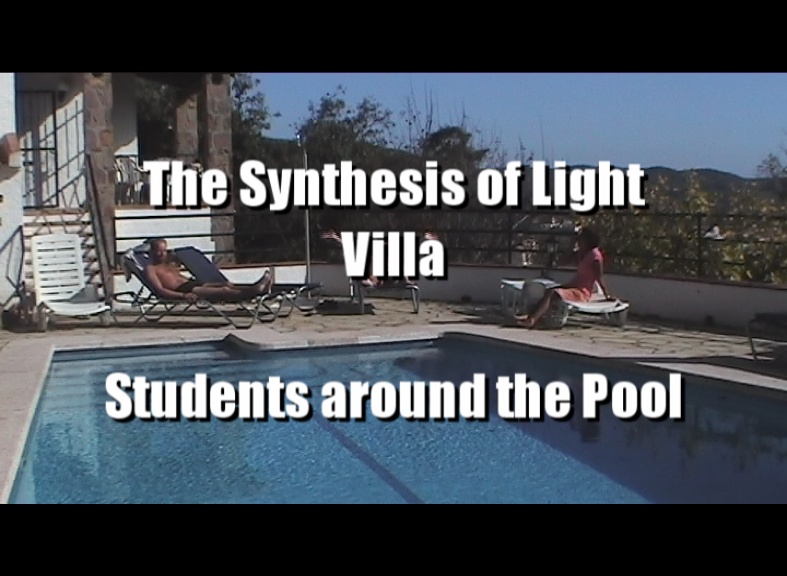 Now as I am trying to express my experience is difficult because my words don't do my experience any justice and for the healing I had received at that time and now as I talk is what comes in form when it's ready for me and for all the energies to perhaps integrate in my body spirit. So for that I'm very thankful for Devi and for all her help and her love.

Another experience that I've had was when we were working on the Blockages for relations and people and everything to do with your interactions with people, significant people, not so significant people. One of the expressions I've had come from was in the form of an Octopus, and when I had worked on that particular Blockage; it just let me know of all the implants, whether they were deeply seeded or whether it was more in the present and how it was all interlinked and so many linkages I guess you may say.

So I was able to see that our Blockages affect a whole range of people around.

SATCHI: ¿And what do you think that this Octopus represented?

ELSIE: Oh, it represented people. It represented different groups of people that have affected me in my life to date.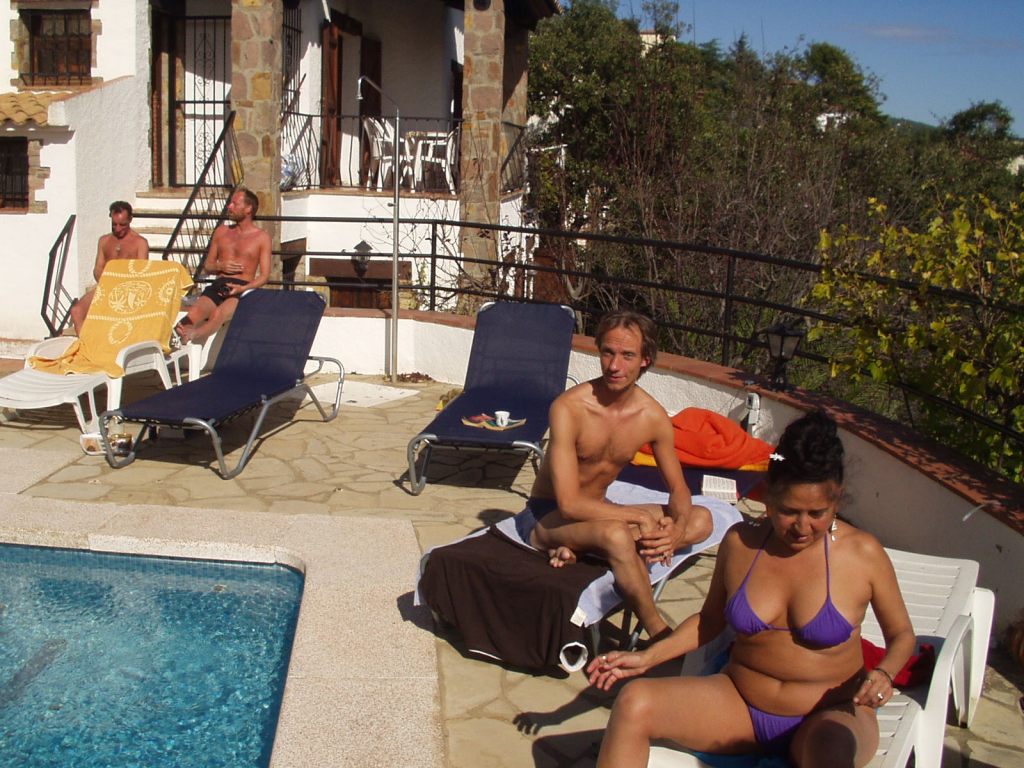 SPAIN-ENERGY-ENHANCEMENT-MEDITATION-2007-DEVI-JIRI-MALCOLM-DON.JPG
THE GUY ON THE TOP LEFT IS DON.. HE CAME FOR THE COURSE AGAIN IN SPAIN AFTER COMING ON THE JANUARY 2007 COURSE IN ARGENTINA

SATCHI: But why was it an Octopus?

ELSIE: Well it just let me know that each tentacle was a different person or perhaps a group of people that had sub-personalities within me or that had implants or perhaps any forms of negative energies working within me.

SATCHI: Dependency?

ELSIE: Dependency, yes. One of them was dependency in my relationships. And the poor me as a child and addictions.

So for me to work on all those tentacles...

SATCHI: And it was really showing you how the other people with their Blockages and with their things that they wanted to do, they were affecting you...

ELSIE: Yes, they were. YES. And so as I worked on the Octopus although it was very very hard work to be transmuting it...

SATCHI: But you had some help...

ELSIE: I had a lot of help from my guides. They assisted me but they did all the work my guides and great spirit, the angels, they did all the work for me. But I was able to see that the Blockage just dissolved into my new particles and they just dissolved.


SATCHI: ¿And how did that feel Elsie?

ELSIE: It felt wonderful. There was a great release. And it really really you know when the Blockage it transmuted. Like my heart, it's just, "this is wonderful, I don't need that In my life now; I don't need that". So for me my heart it just went open.

SATCHI: And of course this Octopus was in the Solar Plexus...

ELSIE: Yes.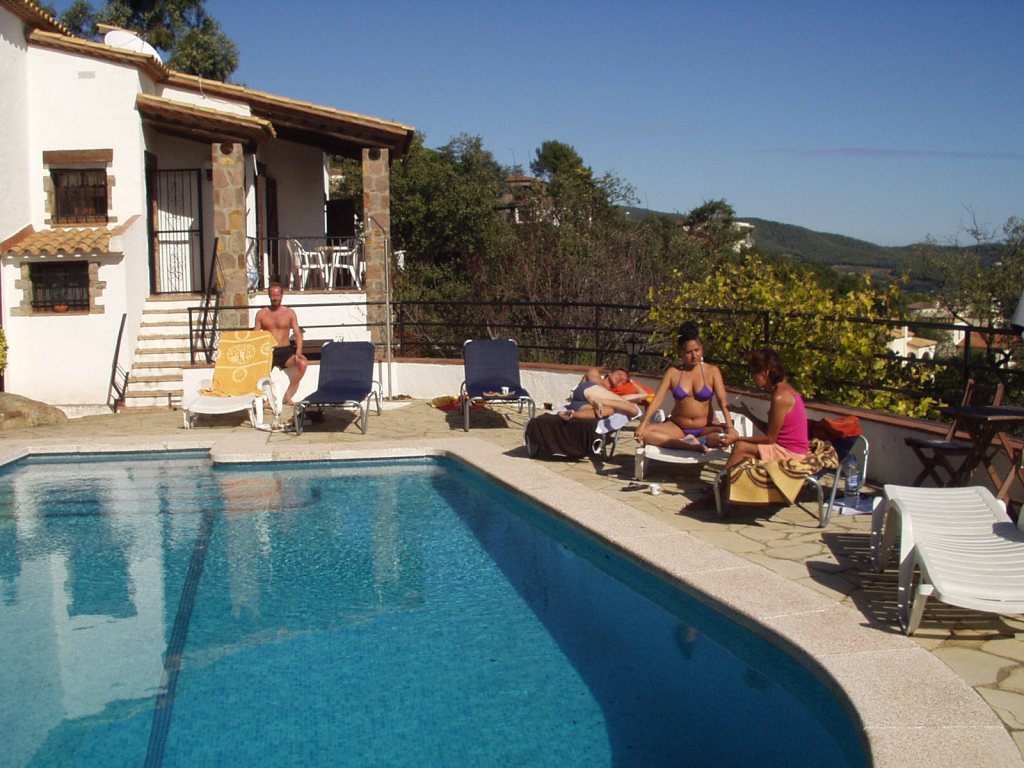 SPAIN-ENERGY-ENHANCEMENT-MEDITATION-2007-ELSIE-DEVI-JIRI-MALCOLM

SATCHI: And the Solar Plexus powers the heart. And if the Solar Plexus is been parasitised by all those other people taking your energies, then there's no room for any energy to go into the heart.

So when is all removed, what happens?

ELSIE: Well I felt wonderful. I just felt like a great weight was released from me and I felt more light, more light. My body certainly felt better. Very much better.

SATCHI: And of course that's very similar to what happened when you were removing Blockages from the Antahkarana.

ELSIE: Yes.

SATCHI: The energies that stretched from the center of the earth out into the center of the universe and you were working on all of that chakra by chakra. A long hard work to remove all of that.

ELSIE: Yes I was.

SATCHI: ¿And how did you feel when you were working on those Blockages and removing them?

ELSIE: As I worked, I had again a lot of help from my guides, from my angels and from great spirit. I know that it was not just me that was able to dissolve it but my asking for help it was giving to me instantly when I needed to work on all those chakras and dissolve all blockages and each time the Blockages were dissolved, released; I felt more lighter and lighter and the light went brighter and brighter with each level.

SATCHI: You were describing your hair? curling? around but it hit the Crown chakra...

ELSIE: I did. My Crown chakra was just really crackling.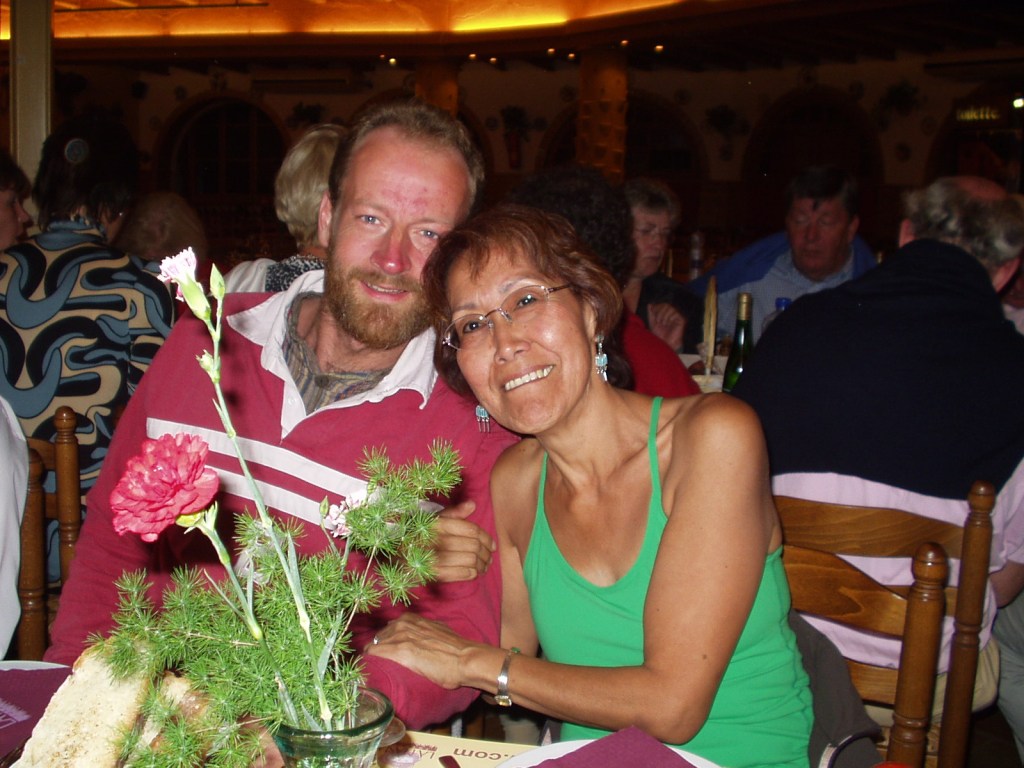 MALCOLM AND ELSIE AT THE FLAMENCO

SATCHI: ¿And where did you find the Blockages mainly Elsie? ¿Were were they in the Antahkarana?

ELSIE: As I worked about the, well the Monad, I had a lot of Blockages in the Level Three and Four.

Satchy: Level Three is the Logos and Level Four is Sirius.

ELSIE: Yes...amm...--

SATCHI: Ohh, but are the Levels to the side you are talking about...

ELSIE: The Bad Mothers...

SATCHI: (Laughs) The BM's!...

ELSIE: The BM's. Yes. I had a lot of Blockages there because as I thought the transmuting went, it didn't. Another Blockage it would appear, so there was more work to be done. I'm glad to be rid of those but there's still more work to be done.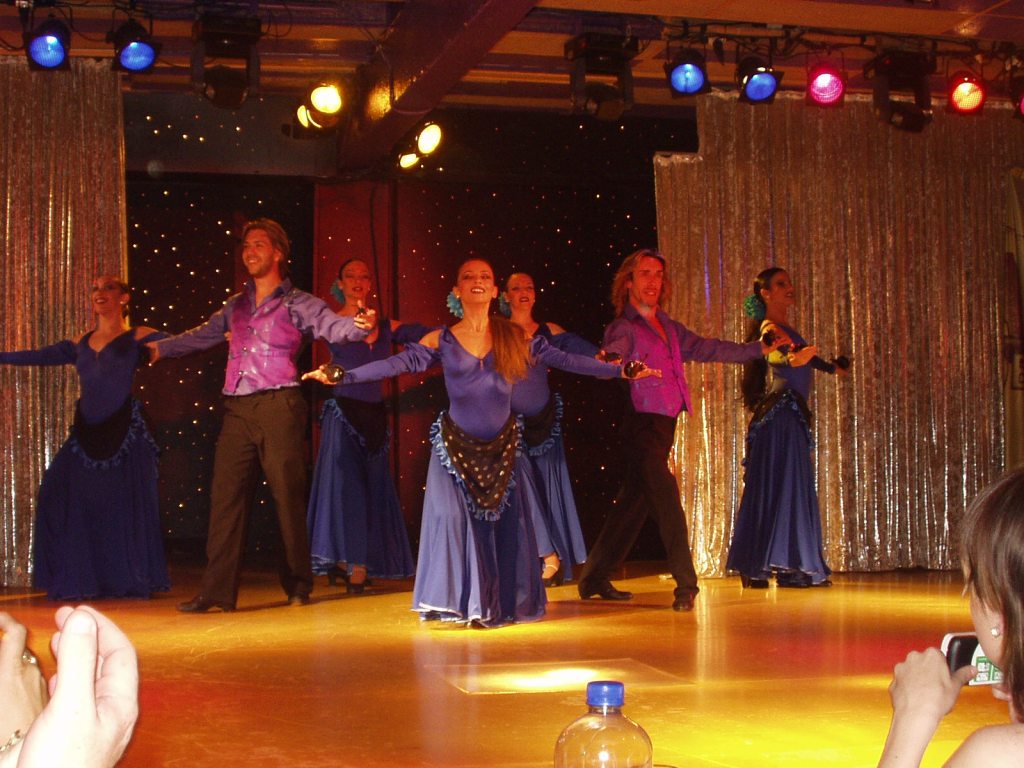 THE FLAMENCO SHOW

SATCHI: ¿And what was the effect of having those Blockages above your head and how did you feel when they've been removed?

ELSIE: Well, I can't really tell you how I felt except to say that I had a great release and I felt so much better. Even though my face or my body may not show the result, I know how I felt as I had worked on the Blockages.

SATCHI: ¿And where were the Blockages in Levels above the head?

ELSIE: Well, the Monad, the Sirius, the three levels above the Avatar of Synthesis...

SATCHI: So that will be six, seven and eight chakras above the Crown chakra. ¿And higher than that?

ELSIE: I didn't worked higher than that but I worked on those three Levels, and as I did worked on those three Levels there was more Blockages there.

SATCHI: Well I remember I said that the first Level is from say five to a hundred ckakras above and the second level is from a hundred to a million chakras above the Crown chakra and the last one was from a million to infinity chakras above the Crown chakra. And you were finding Blockages in all those areas...

ELSIE: All those areas. But the Blockages that I had to really really work with and it took some difficulties were in the BM's and Level Four of each of those...

SATCHI: Well of course all of these Blockages above the Crown chakra are implants. They have been placed there to cut you off from the light of the energy in the center of the universe. The purpose is to keep people in darkness. And when you remove it, there is all this energy.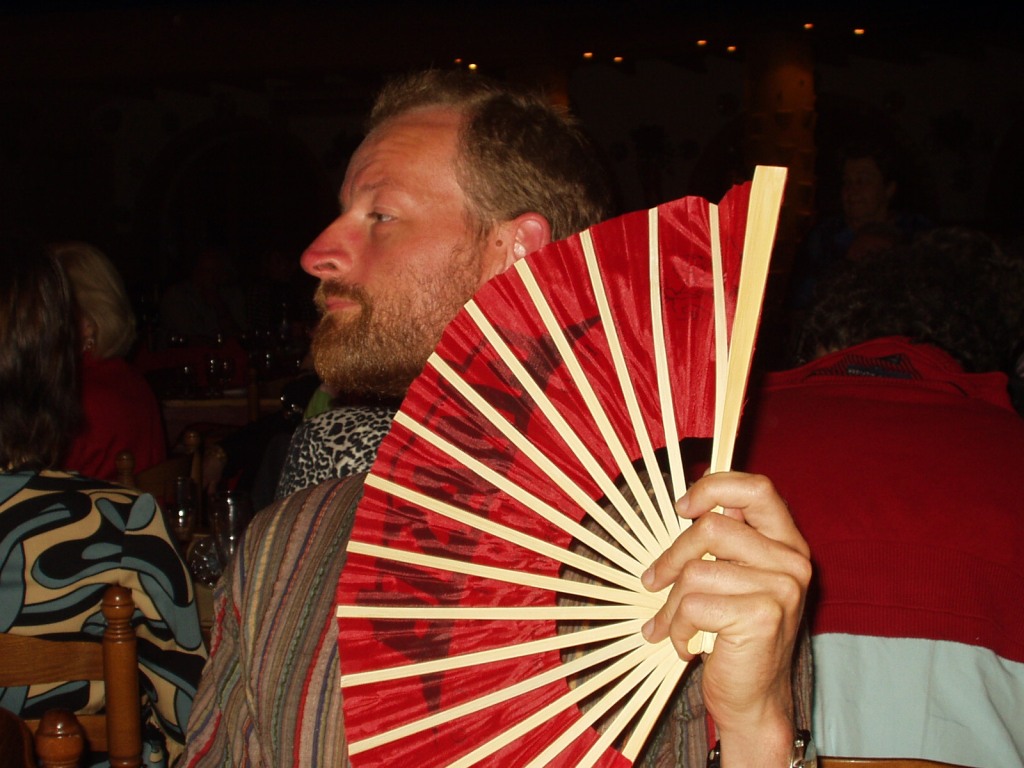 MALCOLM FLAMENCO FAN

And you cover them all so beneath the Base chakra as well, didn't you?

ELSIE: I did. And I did worked on the three lower base chakras you know the same like the zero to ten and then from the ten to the million, and million to the - or billion to the infinity.

SATCHI: But the worst one is the one just below the Base chakra beneath the Base chakra on the way to the center of the Earth and it was a big one there. I remember that one.

ELSIE: I had great difficulty with that one. Great difficulty.

SATCHI: And of course that one is to cut off from your grounding, from the source, from the Earth itself and to keep you a slave. No power to do anything.

¿How do you feel now Elsie?

ELSIE: Relieved. Actually I feel so much better. I have more strength than I had. Prior to taking the Level One, Level Two EE Meditation Course.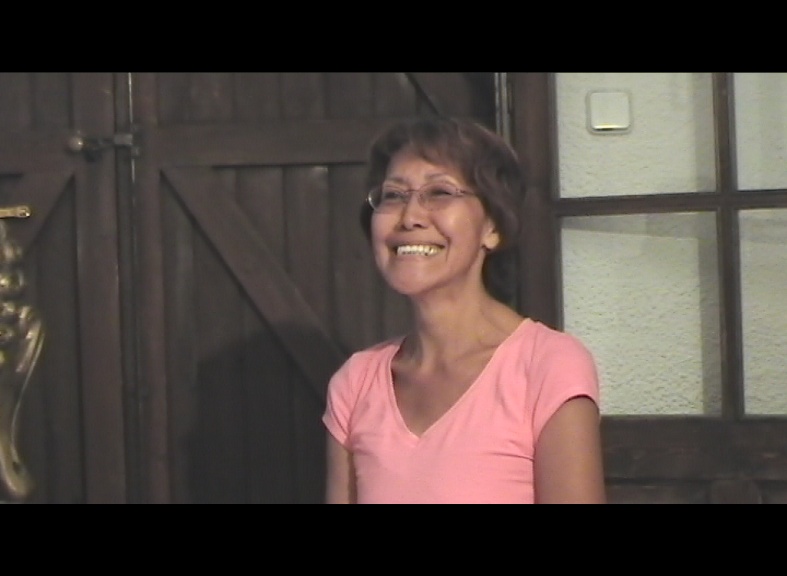 And I'm still working on my energy.
WEB ADDRESS OF ELSIES VIDEO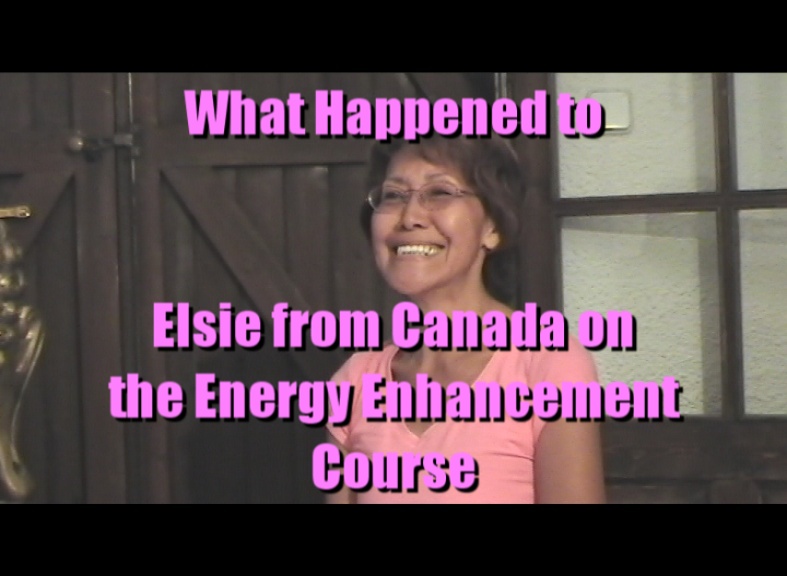 https://www.energyenhancement.org/player/Elsie-Testimonial-Spain-2007/flv6.html
CLICK ABOVE FOR VIDEO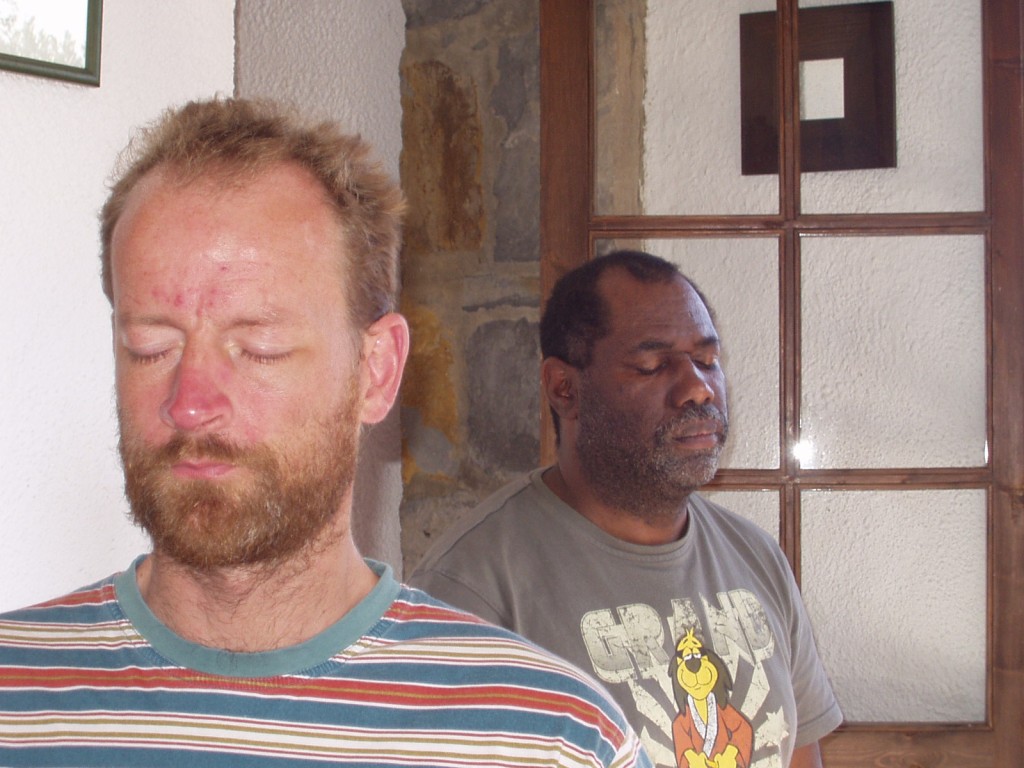 CURTIS AND MALCOLM IN MEDITATION
SATCHI AND DEVI FLAMENCO
MALCOLM CAME BACK ON THE SEPTEMBER 2007 COURSE IN SPAIN AFTER COMPLETING THE 2005 COURSE IN L'ESCALA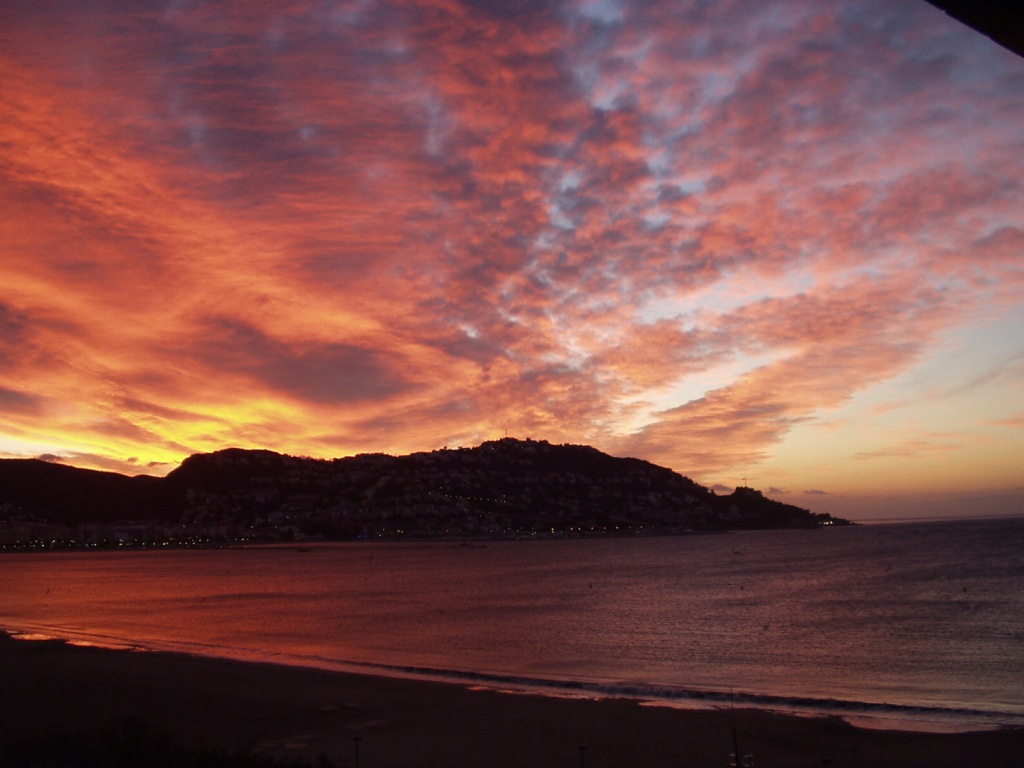 DAWN IN ROSAS SPAIN JUST BEFORE WE LEAVE FOR ARGENTINA

email sol@energyenhancement.org for Course details
YUKO SATO - MEDITATION ENERGY ENHANCEMENT TESTIMONIAL FROM THE SEPTEMBER 2006 COURSE
Yuko comes from Japan and is a Professional Photographer in Shanghai and London. Before coming on the course she had not meditated before although she has been trying Yoga for a while...
Oh my god, I changed a lot!
I screamed with silence.
I was sitting in the bar around 9 p.m. by myself in Barcelona on the first night after my Energy Enhancement Course. On the way back to the hotel, I wanted to have one drink. Surrounding by local Spanish people, everybody had a good time with their own friends, even a bartender was chatting with some regular customers.
I was drinking a glass of red wine in the middle of them and felt totally relaxed without fear. I enjoyed the moment of being, by myself, in foreign county as a stranger.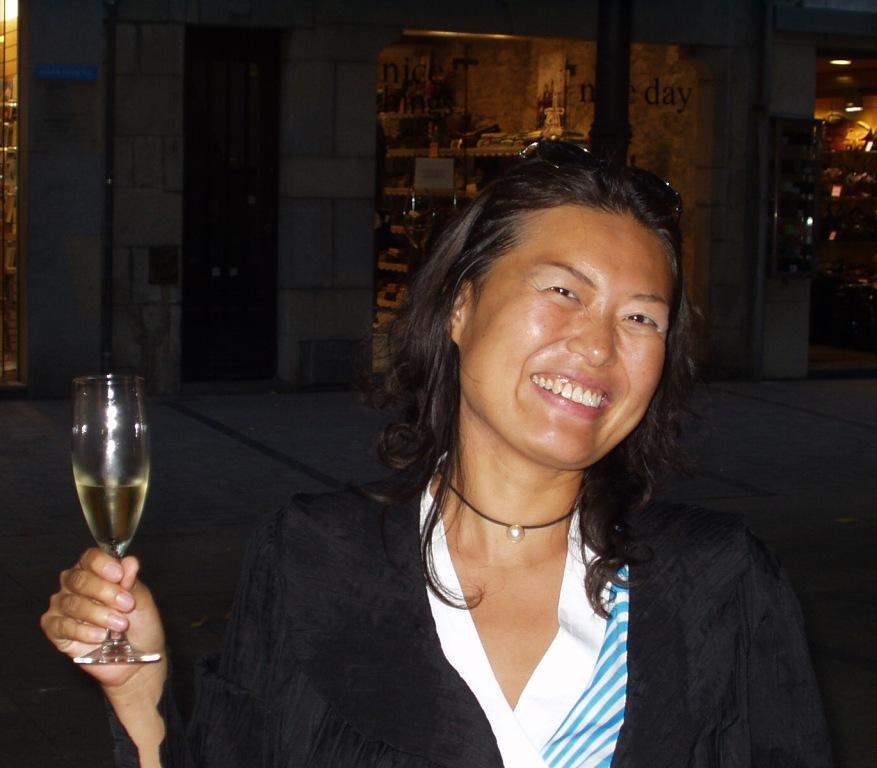 YUKO SATO TAKING A GLASS OF WINE IN GIRONA, SPAIN DURING THE ENERGY ENHANCEMENT COURSE - TAKEN BY SATCHIDANAND
If I were to be here before, I could not relax this situation, I might worry too much, for example, how they think about me? how am I look like? do I look a bit lonely? am I look OK? etc...... too many of small thoughts, however they usually are big enough to destroy having a simple good time.... 
To be honest, I have not had that feeling, "without fear...." for the whole 33 years of my life.
This is just after the two weeks of an Energy Enhancement meditation course.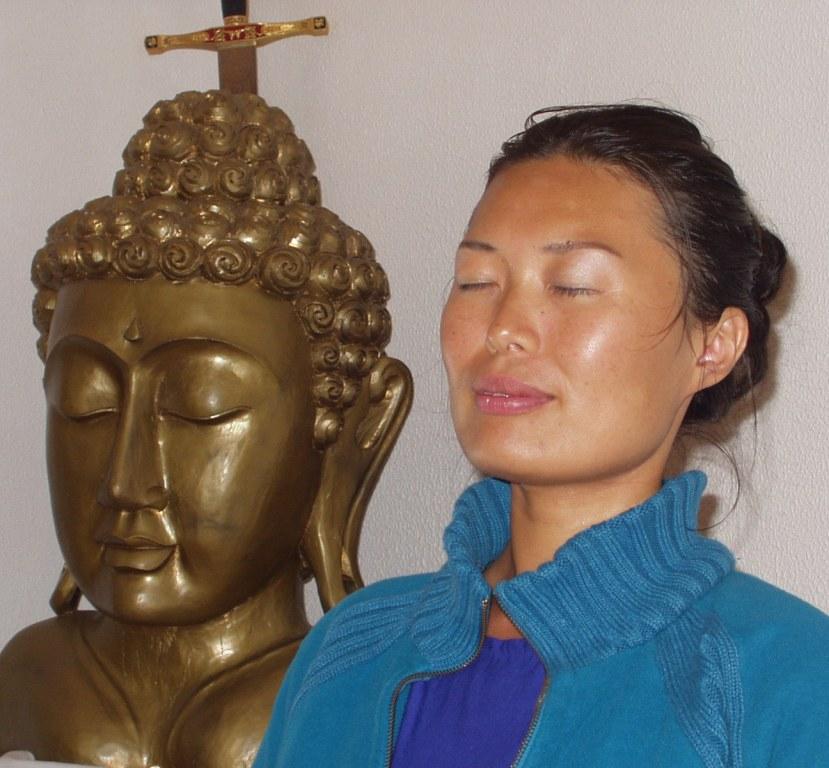 YUKO SATO TAKING MEDITATING IN THE ENERGY ENHANCEMENT CENTER IN SPAIN DURING THE ENERGY ENHANCEMENT COURSE - THE MOVING INTO THE SOUL INFUSED PERSONALITY INITIALLY ONLY HAPPENS OCCASIONALLY, BUT AS WE INTEGRATE MORE AND MORE IT BECOMES PERMANENT IN ENLIGHTENMENT - TAKEN BY SATCHIDANAND
During the course, I had many interesting and amazing experiences through meditation. I saw three black snakes, a BM with snake hair, a black rose covered with thousands of ants, a devil who controls and sucks the energy from me and thousands of innocent people, frogs, parasite eggs...etc..
All of them were blockages and implants in my body and my chakras.
Then I removed all of them using the Energy Enhancement Techniques.
The techniques are simple and powerful, moreover effective.
I did not feel any difficulty during the course. On the contrary it is fun and enjoyable.
The meditation with Satchi and Devi is sailing with fresh wind, also they have a big
map. You can not be lost.

After the EE course, I went to the Juice fasting place in Portugal.

I did it for two weeks and I felt so much energy without eating.
I went for walking in the mountains for 3 hours, 2 hours yoga practice, swimming in the sea and meditation everyday.
After my Energy Enhancement Course, I am the most energetic person in this fasting program, people who work there, they thought I am not a normal human being, because I am smiling and happy all the time.
I feel absolutely happy and full of love.
(Satchidanand - fasting is a spiritual technique used for thousands of years because as well as being good for the waistline (Wasteline) and for the health, it is also working internally to get rid of the energy blockages. Presently I am on my yearly fast for two weeks and expect to be on it another four weeks. Because Yuko had removed most of her energy blockages during her first two weeks of the 4 weeks Energy Enhancement Course, she did not have these problems, and was able to use the fast to find and remove more of her internal energy blockages. Usually, it is my habit to do a 28 day fast each year and there are no problems due to the previous removal of internal energy blockages; I work as normal, just difficulties with entertaining.)

Another change, I can feel other person's fear in my 2nd chakra. So I give them love and ground their fear in centre of the earth. I understand the world better, that keeps the sky of my heart is clear and the sun is shining.
(Although we teach this during Energy Enhancement Initiations, this removal of energy blockages from others happens quite naturally once we begin to take back the power normally taken from us by our separated psychotic sub-personalities. Integration of them back into the Soul Personality. Once we integrate them we get back the psychic powers they normally use to get us into trouble and destroy our lives using ego strategies like the poor me and the violator. - Satchidanand)

Yuko Sato
----------------------------
(Yuko, due to her Japaneseness and her experiences in past lifetimes brought a colourful experience to the Energy Enhancement Course. She had great fun removing her blockages. - Satchidanand)

For meditation, I now do for at least one hour everyday, sometimes for two hours.
I find new blockages every time.
Two days ago I found the river bottom of my antahkarana and I saw a snake swimming under my antahkarana. I have done the Energy Enhancement 7 steps for them and in the 6th step I met a strong ice woman who can turn everybody and everything into ice.

Finally I grounded her.

I just drop lines of my meditation is going and I feel bright energy every time I meditate.

Thank you for meditation
Love and light

Yuko Sato
----------------------------
COME ON THE ENERGY ENHANCEMENT COURSE BRAZIL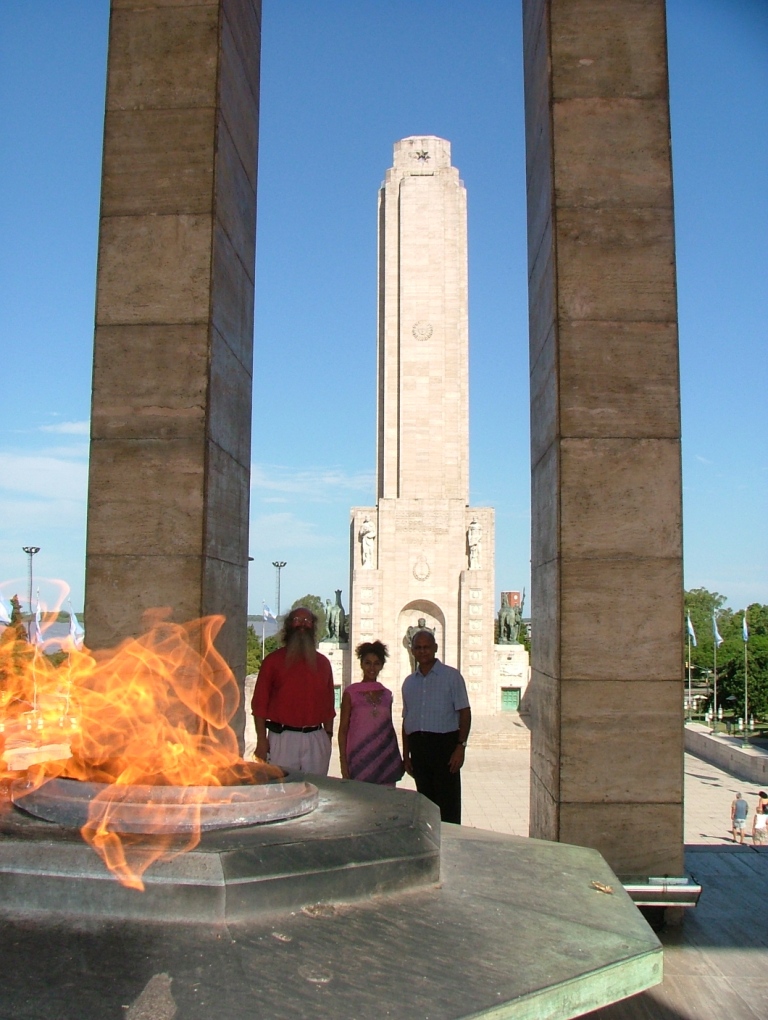 HONEY, SATCHI AND NATWARLAL, HONEYS FATHER, AT THE ANTAHKARANA MONUMENT FROM THE JAN 2005 COURSE IN ARGENTINA
During the Meditation Retreat in Argentina Honey Kalaria had the following experiences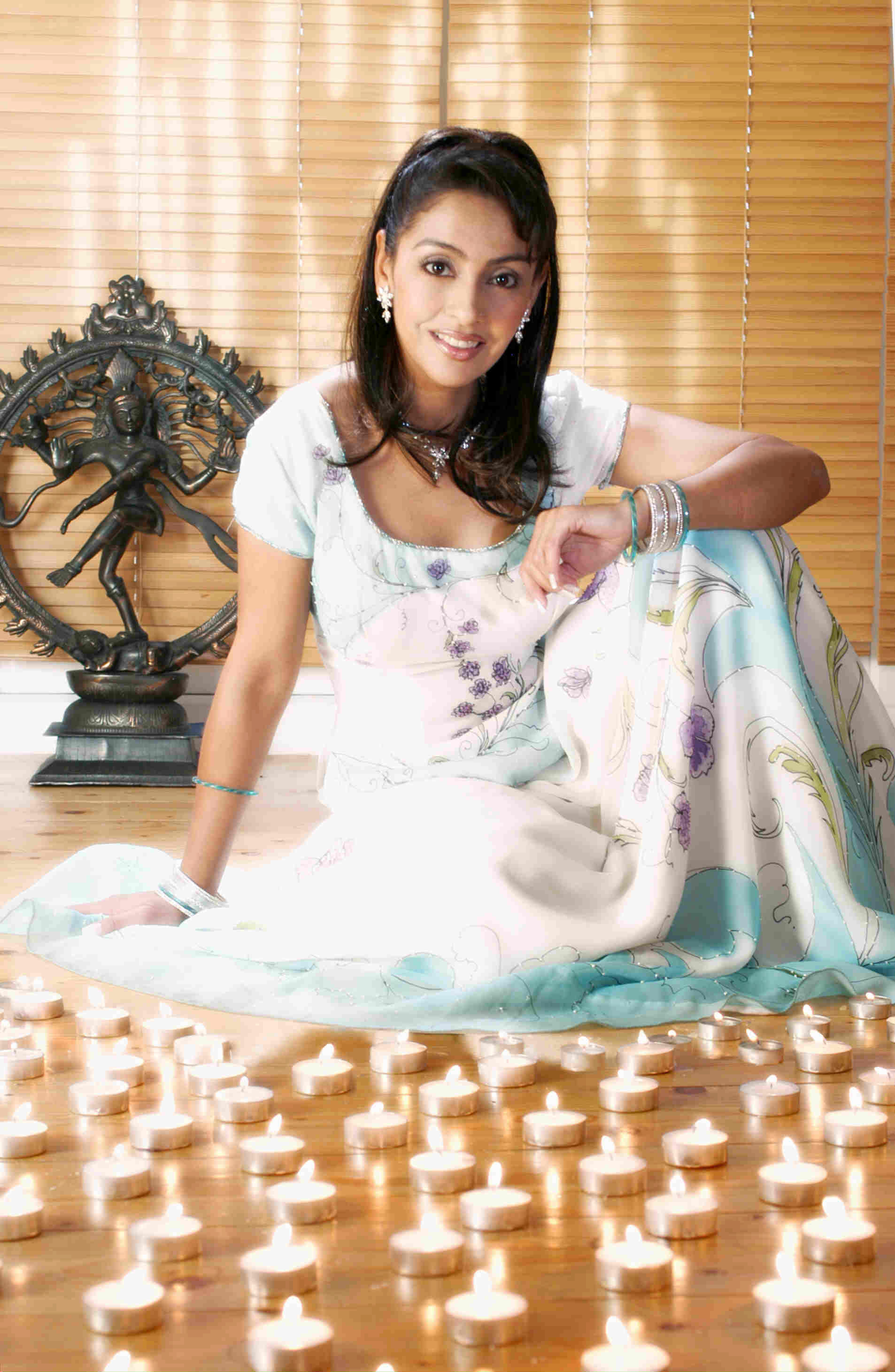 Honey Kalaria is an incredibly beautiful woman, Filmstar, Choreographer, Businesswoman who runs Diva Entertainments and has been presented with a Doctorate in the Arts from London University in recognition of her services.
Here I am today, sitting down, putting pen down on paper whilst gathering my thoughts on the amazing Energy Enhancement Course that I am currently on.
Where do I begin? Firstly, I felt it would be great to share my experiences of the Energy Enhancement course with other like-minded people. The following information is for those interested in growing spiritually, and wanting this world to become a better place - starting from improving themselves!
My name is Honey Kalaria ( www.honeykalaria.com ). I live in London, UK and am a dancer, choreographer and an actress specializing in the world of Bollywood (the Indian Film Industry). I run Honeys Dance Academy, the largest British Asian Dance academy in the UK, running 14 schools throughout London and teaching bollywood dance, bhangra and acting ( www.honeysdanceacademy.com ). I also run Diva Entertainments, which is an agency specialising in providing Asian artists for television, films and stage shows ( www.divaentertainments.com ).
Although involved in the world of glitz and glamour, I have always been interested in Yoga, meditation and growing spiritually. I respect all religions and faiths, as I believe they can all be used as a ladder to climb up to God. Personally, although I am from a Hindu background, I am a firm follower of the Religion of Humanity. For me, this means trying to make a difference to the people around you every single day, trying to follow a righteous path every single day and making a difference to the world every single day. This I believe should be done through your work, actions, words and deeds, instead of following rituals and customs, although rituals do help people focus on the religious work at hand.
INTEREST IN SPIRITUALITY
My interest in spirituality has been there since childhood. My Mother used to advise me on how I should pray every night before going to sleep so God could look after me. So, from the age of 2-3 years, I have prayed almost every night, except when I went through a period of becoming an atheist. Yes, an atheist!
My knowledge of spirituality came from a lot of different sources – from a young age I used to get involved in a lot of Hindu ceremonies, around the age of 13years I attended Bible study classes and by the age of 18, I had attended numerous seminars, workshops and courses on meditation and had read many books on related subjects. In my late teens I lost my sister in a tragic car accident. I was shocked and felt abandoned by God due to what had happened, and it was then that I became an atheist for a number of years. Luckily, with passing of time I healed and became strong again. I couldn't keep away from my thirst for spiritual knowledge, and so after a few years, I began learning about different faiths again. I studied about Buddhism, Hinduism, Islam and Christianity and read extensively about Mysticism and Eastern Philosophy. It seemed like God kept testing me along my path through different experiences, and teaching me lessons to help me acquire more wisdom and understanding, but never allowing me to lose complete faith.
MEETING WITH THE GURU
In the year 2000 I was blessed to meet my Guru - My spiritual growth accelerated in the next few years with Guruji's blessings, and to help me grow further, I feel he guided me to enrol on the Energy Enhancement Course. I felt strangely drawn towards the Energy Enhancement Course when I stumbled upon it through my internet research, a week or two after I had returned from "Guru Purnima", a special spiritual event that I celebrated in India in July 2004.
Since then I have started up a meditation centre where meditation is taught for free within easy traveling distance of London.
THE ENERGY ENHANCEMENT COURSE
A t the East London Meditation centre, I thought I would inform everyone of this opportunity. There seemed to be a lot of personal commitments coming in the way and resistance to the Energy Enhancement Course by everyone except one friend and my father who agreed to join me. So without wasting much time, the course was booked for the three of us. The course was run by Satchiji, a modern day Guru, and assisted by Devi, a chakra clearing sacred dance expert and Reiki Master.
Once on the course, my exciting adventurous journey began! In my life I have done hundreds of courses but the Energy Enhancement Course I found to be completely different. Firstly, the contents and the teachings seem to be inspired by higher forces and had a deep base in spirituality.
DIRECT EXPERIENCE OF INFINITE ENERGY
Also, you don't just learn about ideas, concepts and theory, but also learn through direct experiences whilst doing the exercises. As you progress through the course, the powerful and effective techniques are taught step by step, so that at each initiation you can work thoroughly and obtain a firm understanding.
The Energy Enhancement Course involved learning how to connect with the Universal Energy , some would call it the Life Force, Spiritual Energy or God , and being able to tap into this powerful energy.
By having a direct connection with the Infinite Energy you begin clearing and activating your chakras or the seven power centres in your body and those chakras above the physical ones , and start removing blockages from your physical and your psychic bodies (aura).
These blockages normally prevent people from growing spiritually and living a more harmonious and peaceful life.
The Energy Enhancement Course has helped me to strengthen physically, emotionally, mentally and spiritually whilst building my psychic muscles to encourage stronger intuitive skills to develop.
THE SEVEN CHAKRA SUPER COMPUTER YOU
I was told that each of our seven chakras within our bodies and the chakras above the crown chakra should be seen as a separate mind - brain like one of the processors in a parallel processing computer . All the Super Computers these days are parallel processing computers. The integration of all the processor chakras produces the super computer you. We use only one brain or processor and the idea is to activate the other chakra brains or processors to build your creativity, intellect, wisdom and genius abilities.
This will lead you to become happier and healthier, enjoy being a more emotionally and mentally balanced person and become a more blockage free ( free of negative emotions) human being. The idea is to have a purpose in life to make this world a better, more peaceful and spiritual place, starting from working on yourself as mentioned before.
The Energy Enhancement Course offers a wide range of theoretical knowledge gathered from the most powerful spiritual teachers and sources in the world. I have had the opportunity to absorb teachings from world renowned Guru's, Religions and topics such as Satchidananda, Maharishi Mahesh Yogi, Sai Baba, Gurdjieff, Bhagavad Gita, The Bible, Zen Buddhis m , Sufism, Mantras, The Yoga Sutras of Patanjali, powerful meditations, Free Reiki Mastery and much, much more. I also learnt techniques that include visualization, psychology and powerful spiritual practices together with studying films with spiritual messages. This combination has resulted in giving each student on the course, including myself, a "fast track" spiritual growth boost by expanding our awareness levels and sharpening our intuitive powers.
AMAZING EXPERIENCES ON THE ENERGY ENHANCEMENT COURSE
I must admit that when I started I wasn't exactly sure where all the exercises were going to be leading to, but then I began to have profound experiences.
There are just too many to share and perhaps one day I may even write a book on the amazing journey that I have been through whilst on the Energy Enhancement Course. My experiences include having visions, being healed physically, receiving excellent guidance and deep insights from the Spirit of God, finding hidden inner children, sub-personalities and strategies that I use to behave in a certain way and justify my actions and then finding my 400 year old husband!! The list just goes on.
PAST LIFE EXPERIENCES
One of the experiences I would like to share with those who believe in re-incarnation is that in one of the exercises, I was blessed to see some of my past lives. I was astounded by what I saw, the clarity of the visions and with actual dates being revealed. What I learnt was that we came into this life to learn various lessons or to complete certain outstanding desires. It is so important to be careful with what you wish for in this life.
These were the past lives I saw :-
PAST LIFE IN LONDON
1308 – I was a high society male teacher / lecturer who gave talks about my research into stars, astrology and philosophy. I taught large groups of people, was involved in discussion and debate groups and was well respected in the area of my work. I was also a womaniser and drunkard and died at a young age in my mid 30's. I tried to get my name and got the name Martin or Matthew and second name was something like Hayward or Haywood.
CURRENT PERSONALITY TRAITS : I am a strong communicator, enjoy teaching as I am presently a dance teacher, give lectures in business and success, interested in Astrology and philosophy, a non alcoholic and am a leader in my field of work.
PAST LIFE IN INDIA
1412 – In my next life I was again living in high society – it must have become a habit to be born into such an environment. I used to be a right hand assistant to the Princess of Jaipur and was accustomed to living in luxury in a grand palace. The princess and I used to take dance classes with a dance Guru and then we would both have fun and practice together. My Father was a farmer providing food and fruits to the King. I got used to organising all the important things for the princess. I even regularly prayed and danced in the Temple for Religious celebrations with the women. There was an incident where a Prince had come to ask for the hand in marriage of the Princess but ended up falling in love with me. From that a lot of challenges and problems were created for everyone concerned.
CURRENT PERSONALITY TRAITS: I have developed skills to delegate and organise projects, run my entertainment business empire successfully, enjoy wearing beautiful Indian costumes and garments, always thought I deserve to be treated as a Princess, perform dance professionally, appreciate historical buildings and palaces.
PAST LIFE IN NORWAY
1638 – It seems that I had taken away someone else's potential marriage partner, so in my next life a partner was not written in my destiny. I was a popular happy go lucky Norwegian girl born in a poor family. I saw my house based on top of a hill with countryside to be seen all around, the market place where I would go to buy vegetables and many other details. My mother had passed away and so being the only child, I used to look after my old and weak father. I always felt that to be a good daughter I had to support my family, otherwise I felt guilty for not being there for them. As a result, I never married my lover and suppressed all my wants and desires. I lived the rest of my life as a spinster.
CURRENT PERSONALITY TRAITS: Find it difficult to break away from my family, and am presently quite happy to be single and living with them. I am also attracted to European men, enjoy the countryside, love nature and get great pleasure in spending time at home (whenever time permits from my busy schedule). I am comfortable living in extravagance as I did in the Jaipur Palace and yet I can be equally satisfied living in simple accommodation as I did here.
PAST LIFE IN ARABIA
1705 – Perhaps I was so heart broken that I must have been wishing to experience what it would have been like being married or having men in my life. So in my next life, I was born as an Arabian dancer, dancing for the rich Sheikh in the desert. I used to look after and be of service to the male guests of the King, and possess excellent communication skills and etiquette. I was born to a beautiful single Mother and was trained to dance at a very young age. After I reached a particular age, I was sold/given away. Luckily I had a lot of faith in God to make things better and constantly prayed to give me strength and take me away from the lifestyle that I was in.
CURRENT PERSONALITY TRAITS: Learnt that it is important to establish a long term personal relationship packed full of variety and consider one night stands as complete waste of time, blessed with natural dancing talent from birth (the skills have developed over many lifetimes), I adore Arabic music and consider belly dancing to be one of my favourite dance forms, I am very spiritual, I enjoy water around me (probably because it was rare to see water in the desert) and have an aquarium in my home and a pond with a waterfall in my garden. I also tend to get along very well with male friends and business associates.
PAST LIFE IN TIBET
1893 – God always answers prayers from the heart. Wishing to follow spirituality and living away from women serving men led me to become a 11 year old Tibetan boy living in a Buddhist Monastery. It involved simple living, regular meditation and following a chaste life. The training helped me to become extremely disciplined and I gained a lot of my spiritual knowledge and intuitive powers through this lifetime. I had a wise Buddhist Master, who I feel may still be guiding me to stay on the path of spirituality. He used to always say: "You ask too many questions!"
CURRENT PERSONALITY TRAITS: I am always asking questions - as I'm sure all my present Gurus and teachers would agree! I'm extremely interested in spirituality and feel drawn to that area. I have now chosen to wait for a lifetime partner to enjoy a sacred physical relationship with and I felt an urge to study Buddhism.
PAST LIFE IN TURKEY
Satchiji suggested I go through an Energy Enhancement past life regression exercise to find out if I previously knew one of the students on the Energy Enhancement course called Ramya. Ramya is half Italian and half Spanish, a Hare Rama Hare Krishna devotee and is a Radio presenter for a spiritual program that was voted the best Radio Program in Argentina and received The Golden Seagull award.

I was feeling his magnetic energy from the start of the course and became curious as to why – I have never felt this type of intense connection! I felt that I knew him and Ramya also felt that we had met before and had a very strong connection of some sort.

1611 During the exercise I found myself on a battlefield / town in Turkey. I was crying and leaning over Ramya's body that was covered in blood as he lay dying in front of me! Scenes of death and destruction were all around me. I had a young child in my left arm and I was pregnant. I was so much in love with my husband and felt heart broken seeing him suffer during his last moments of life. I must have made a vow to meet again in our next life so we can be together once more.

CURRENT PERSONALITY TRAITS:
I noticed how throughout my lives I had never got married and even today I remain single as I am so dedicated to my work. Ramya and I had to both ground this karmic relationship using Energy Enhancement techniques so that we could now be free to move on.

From the Energy Enhancement Course I have just realised that my past lives have also enabled me to develop an interest in different religions and faiths. From my life in Jaipur, I followed Hinduism; as a British lecturer or Norwegian, perhaps Christianity; from the life as an Arabic dancer Islam/Sufism and from a Buddhist monk, Buddhism and meditation.
THE MYSTERY OF KARMA AND THE GROUNDING OF NEGATIVE ENERGIES
I understood how lifetime lessons and experiences actually develop your soul and past life impressions remain on your psychic bodies. Once certain negative karmas are found, they need to be grounded so that they do not affect your current life situations. I found this insight to be such an eye opener, especially when meeting my 400 year old past life husband from Turkey! I couldn't believe that from all the places in the world that I can travel to, I ended up being drawn to Argentina, doing a meditation course, meeting Ramya and completing a Karmic relationship promise that I had made 400 years ago.
CHANGE YOUR LIFE
There were many other outstanding experiences by the other dozen or so members that were on the course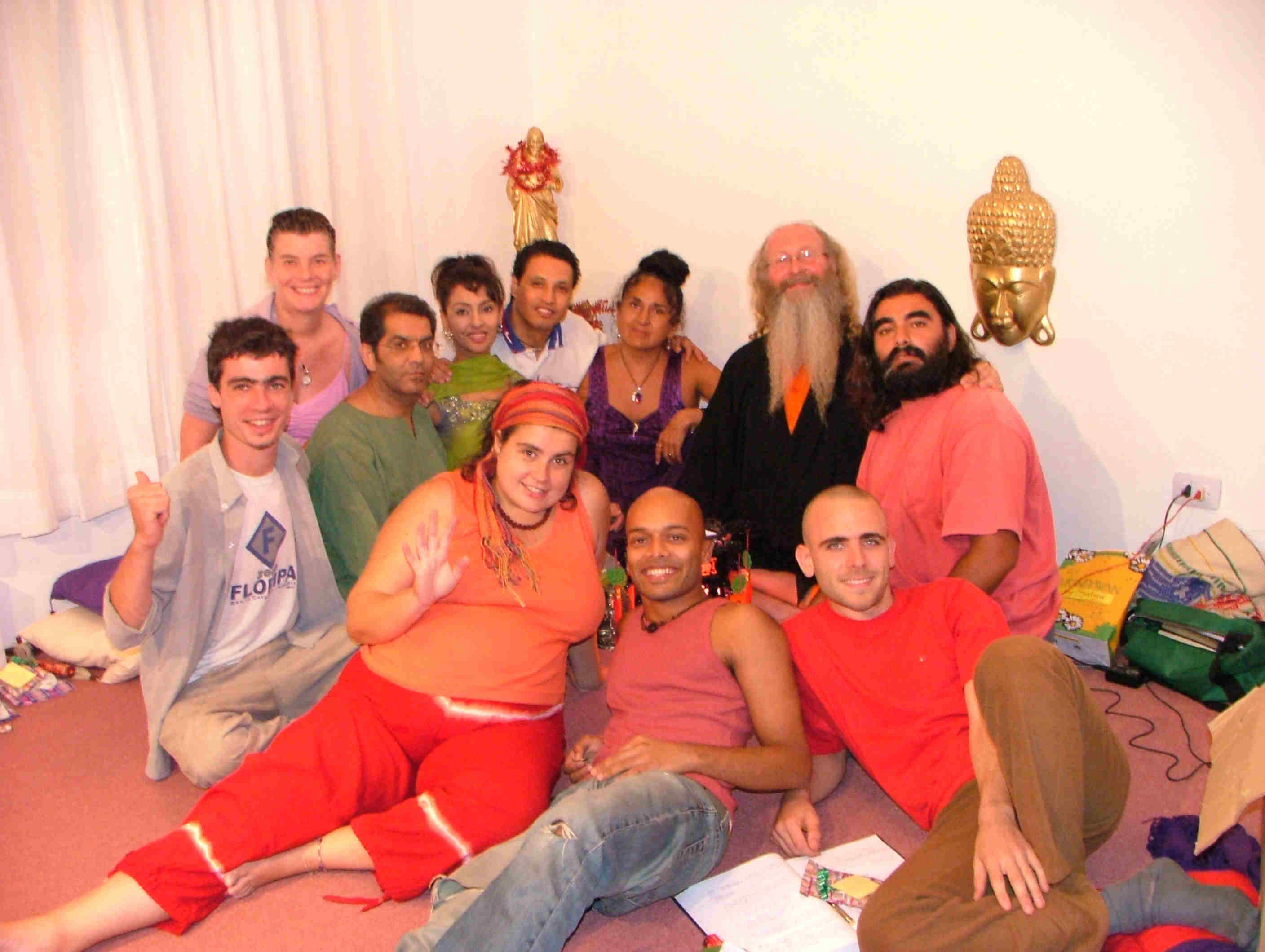 DEVI, VANESSA, DHIREN, RAMIA, HONEY, FEDERICO, SIVANANDA, DAVID, SHAKTIANANDA, SANTHAN, NATWARLAL, HONEY, DEVI AND SATCHI, ON THE JANUARY 2005 COURSE IN ARGENTINA ABOVE.
These people came from all faiths – Sai Baba followers, Catholics, Buddhists, Krishna devotees etc. Shaktiananda gave birth to two babies 2 months after the course! It was fantastic to see insights into the world of spirituality and how the Energy Enhancement techniques were creating profound changes in people's lives.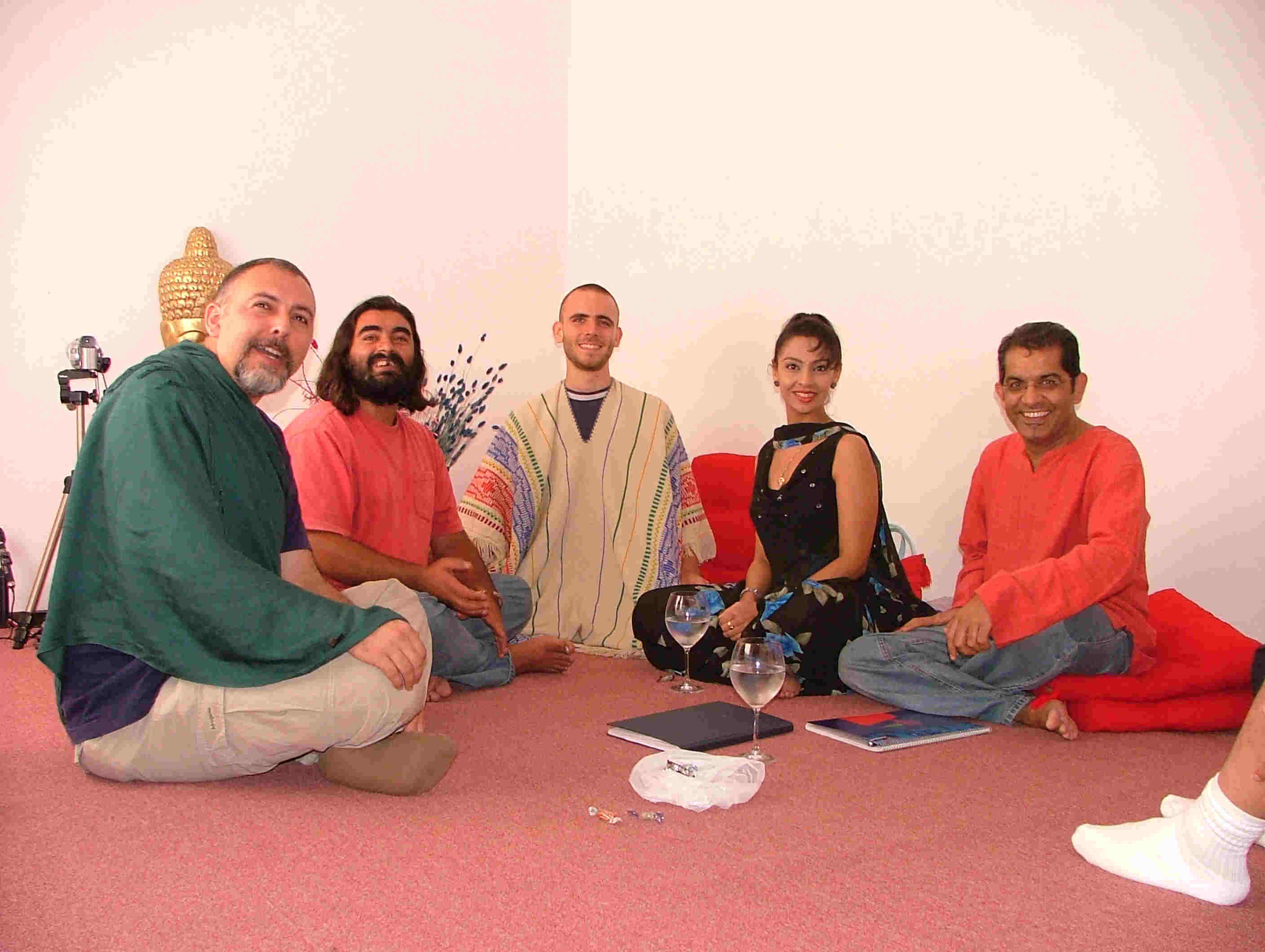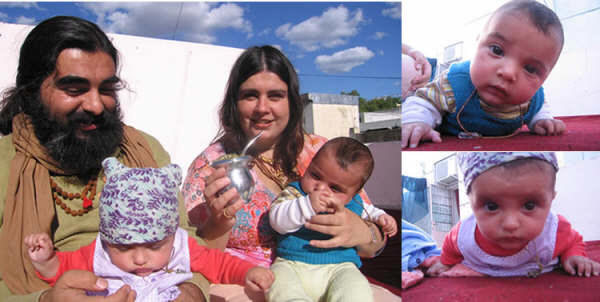 THE KARMA CLEARING PROCESS
Deep rooted issues would surface and as soon as they were dealt with, even deeper issues would emerge that we would have to deal with. It was like peeling layers of an onion to go deeper and deeper into our core being to understand who we are and what kind of personality traits we have adopted, consciously and sub-consciously to deal with the issues of this world. I understood clearly how these beliefs, conditioning and past life impressions were affecting all areas of our life.
In addition, I also learned how to use the Energy Enhancement techniques to help me ground these negative blockages so they would never affect me again. Of course complete freedom can only come after a maintenance program has been followed.
CHALLENGES ON THE COURSE
I continue to say Thank You to God for blessing me to be on this course. I think you need to be extremely lucky to be able to receive such spiritual knowledge and teachings. When trying to do God's work, you always attract dark forces to keep you away from growing spiritually, and there were many challenges experienced by my fellow students and I trying to prevent us from growing. These would be in the form of negative thoughts, distractions, feeling lazy and sleepy, right though to people having to leave half way through the course.
Satchiji and Devi had already warned us in the beginning that if you are not vigilant then some of you will not be able to complete the course, and I had a direct experience of that. My father was one of the people enrolled on the 1 month course in Argentina who had to leave half way due to the death of my uncle (his older brother). He had to immediately fly back to London after hearing the sad news.
One other Buddhist student on the course left suddenly, perhaps because Satchiji had said that he may have been a Black Magician in one of his past lives. None of us are sure why he left but he just called Devi and said that he had decided to leave. It could have been the ego coming in the way and stopping him progressing. The unusual thing was that whilst a group of us were talking and laughing, a statue of Buddha sitting on a corner table, got hit by accident. We couldn't understand how the head of the Buddha got cut across the neck in a straight line and fell on the floor whilst the body of the Buddha remained on the table without moving an inch. Later we were informed by Satchiji and Devi that this was a sign from the dark forces implying: "We have won and have taken the Buddhist student away".
As I take in depth notes, a local student who works as a radio presenter , Ramia, I talk about him more later, requested if I could go through all the notes and exercises with him. Twice we arranged to meet but each time he failed to turn up. The first time he lost his keys and couldn't get out of his house. The second time he said that he had simply forgot. Again and again I saw these powerful blockages, distractions and situations occurring preventing people from progressing on the course.
It's astounding to see how the Energy Enhancement web site currently gets over 150,000 hits per year and from those only a dozen of us were able to make it to the course, and even from these, the two previously mentioned students were unable to complete the course.
ENERGY ENHANCEMENT, THE MOST ADVANCED MEDITATION COURSE IN THE WORLD
Energy Enhancement Course has been described as the "most advanced meditation course in the world" and I totally agree. It is thorough, the techniques are effective, the knowledge hugely expands your awareness levels, your intuition and perceptive powers increase tremendously, you feel greatly energized with the meditative practices and the course has brought profound changes in my behaviour and in the way I see things.
BENEFITS OF THE ENERGY ENHANCEMENT COURSE
There are many souls on this earth (whatever faith or belief systems they come from) who could hugely benefit from this unique course. The powerful energy that they receive can be used to help themselves and mankind, making this world a better place. The energy allows you to heal yourself and others, enables you to master relationships, removes bad luck and obstacles from your life, assists you to become a more soul infused personality, works towards removing the Ego, your meditation will become deeper and your concentration levels will increase (great for exams or bringing out the genius in you) ensuring that all areas of your life gets touched by the spirit of God. As Satchiji says "Energy Enhancement, The Core Energy Techniques, is the Most Advanced Meditation Course in the World which will accelerate any other course or Technique you care to use," and "anything you do to benefit others will automatically get support from spiritual energy, allowing your work to become more successful" .
Both Satchiji and Devi are beautiful and inspiring souls, passionately committed to helping people grow spiritually and accelerating each students progress towards enlightenment. They allow the students to grow at their own pace, whilst passing on profound knowledge and techniques in a light hearted and joyful manner. Both of them have extensive knowledge, possess strong perceptive powers and bathe people around them in the strong Buddhafield of energy that surrounds them. They have both made my stay in Argentina a delightful and a memorable one.
As I realized how wonderful and life transforming this course is, I got inspired to make this course available to others in London.
There will be a small group of people who will be able to take advantage of this "revolutionary meditative program" in London and be honoured to learn personally from the Great M aster , Satchidanand .
Trust me, the course is priceless and even paying £10,000 each would have been a bargain! Why should you not give yourself the opportunity to do a fast track program that will allow you to achieve the same results in a year, that would have taken you over 20 years to obtain with any other course.
My Energy Enhancement REIKI Initiations with Devi Dhyani...
VANESSA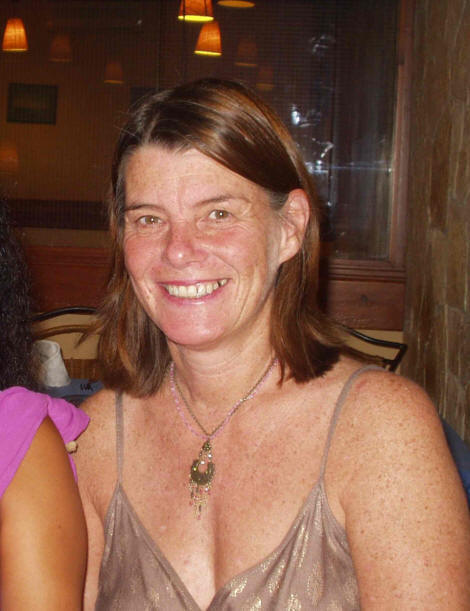 VANESSAS Resumption of The Experiences on the Energy Enhancement Course

Devi uses Energy Enhancement Techniques in the Reiki Initiations, so....

On receiving my first Reiki initiation I felt very peaceful. Blue and white energies kept expanding. As the session went on I started to cry, tears rolling down my cheeks and there was some kundalini jolting of my body but I was not unduly worried.

At the second session I felt I was being pulled up by one single hair on my head, up and up it pulled me. Later it felt as though a whole lot of stuff was coming out of my head into the universe. First my little fingers felt numb then the other fingers followed suit. My feet also felt numb and slightly raised off the floor. My bottom also felt as though it was coming off the chair. Upwards and upwards was the movement. I felt emotionally tearful and tears welled slight. I felt very powerful, that I could move mountains with this strength.

On the third session I felt Devi's hands heat and a feeling of pushing me downwards. Initially again there was an image of white hands in the pray position and an opening up of my heart chakra, they felt more empowered this time. I felt snake like movements up and down my spine and I still felt numbness in my fingers tips but power going into them. I asked for help and the session ended with like wings flying slowly upwards, it was very beautiful and brought tears to my eyes, I wanted to fly too.

On the fourth session I felt similar sensations as before but this time the snake went outside my body, moving slowly upwards towards a star of light. My heart felt as though it was opening more and I felt a throbbing in my hands. A tornado started in my body, swirling very fast from the bottom of my spine upwards, eventually it slowed down to a snails pace, the energies had become gentler. From the white light I asked for help with my belly blockage. The light told me to use the white thread to weave in and out of this blockage and I successfully sent it down into the fire.

COME

ON THE LIVE COURSE

BRAZIL

LEARN HOW TO REALLY MEDITATE!!

EMAIL sol@energyenhancement.org

DON'T MISS IT!!

ITS MEDITATION TIME AND ITS BRAZIL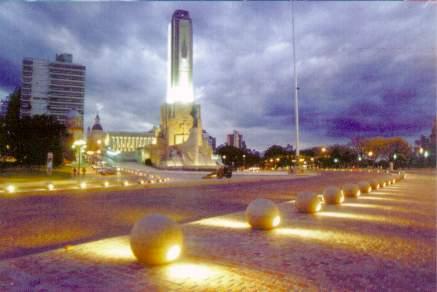 ROSARIO SPIRITUAL CAPITAL OF ARGENTINA ON THE RIVER PARANA - SECOND LARGEST RIVER IN THE WORLD - BELOW THE BRIDGE AND THE BEACH AT ROSARIO...
THIS NEXT CLICK HERE!! ENERGY ENHANCEMENT COURSE IN BRAZIL FOR FOUR WEEKS AT AN INCREDIBLE PRICE!! Get it now!!
email sol@energyenhancement.org for details
COME ON THE ENERGY ENHANCEMENT COURSE BRAZIL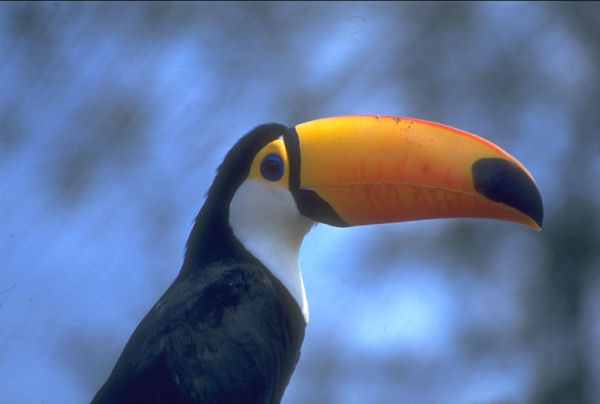 <> THE MOST ADVANCED AND PRODUCTIVE MEDITATION COURSE IN THE WORLD!!!!


ENERGY ENHANCEMENT EASILY REMOVES ENERGY BLOCKAGES

Testimonial By Vanessa Graham

ENERGY ENHANCEMENT MASTERY OF RELATIONSHIPS - 28 AUGUST 2005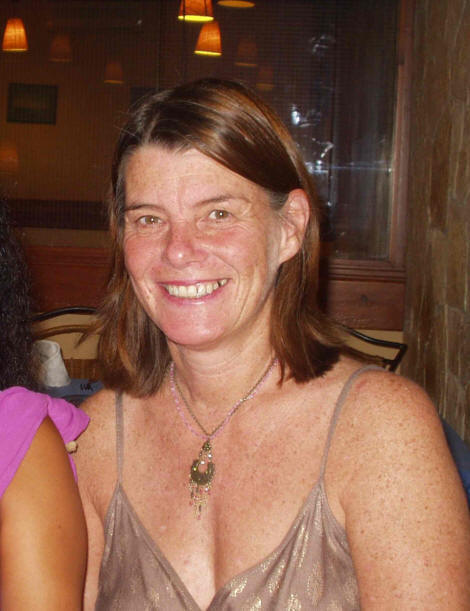 I am now out in Spain training to be a yoga teacher with Energy Enhancement and later training to be an Energy Enhancement Meditation teacher. I was previously out here with Satchi and Devi two years ago when I did the first part of the Energy Enhancement course.
I later completed it in Argentina this year. I had needed that gap in between to assimilate what I had learnt and put it into practice. I teach meditation and have found it very helpful with my own personal growth as well as progressing on my spiritual path, so much so that I felt it would you very useful to those on a similar path and that I would like to teach it.
If you meditate long enough and hard enough you can resolve your life's problems but that can take a lifetime and I felt I could not wait that long, I wanted things to happen now. That's is why Satchi and Devi's Energy Enhancement Course appealed to me, it was all about doing, not just talking about it.
Energy Enhancement is experiential, you learn by doing, it is not some others persons experience it is your own that you work on. Only by doing do you learn, you are given the necessary techniques to tackle negative thought forms in your life and you work through meditation to eliminate them.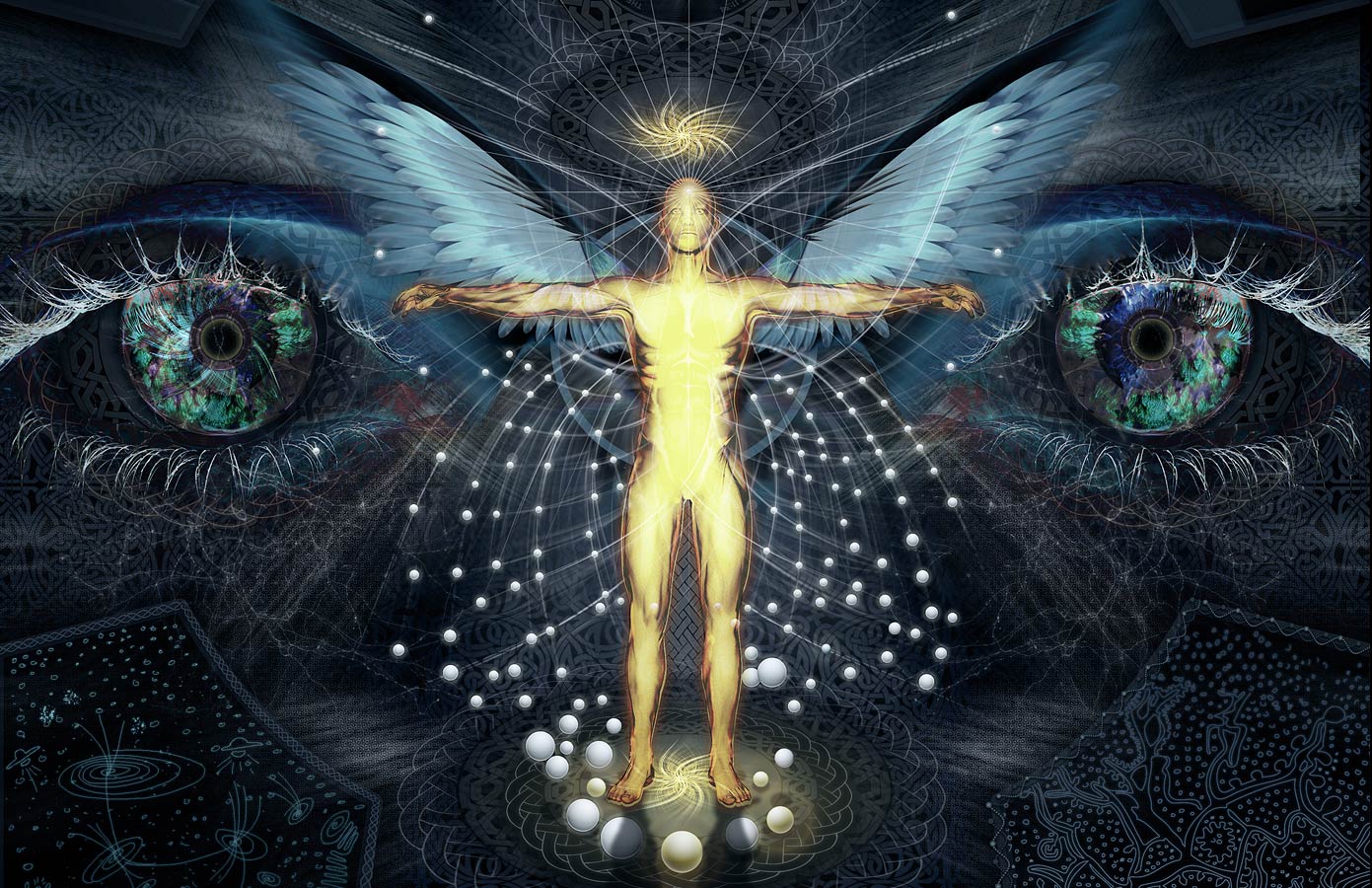 Energy Enhancement saves hours of psychoanalysis; it is not necessary to rake up the past in fine detail. You can acknowledge past events and how they affected you, recognising them intellectually is the first step but then you use the techniques taught to get rid of them.
I thought I would go through with and share the Energy Enhancement processes that have occurred for me over the last few days. It is just a report of things as they are, no embellishments or make believe....
.... When I was getting the better of the energy blockage I felt the spaces in which I meditated expand. I got an explosion of energy down the right hand side of my body. The energy was bumping around in my base chakra; in fact my whole body was pulsating with the energies. It felt as though there was static electricity all along my arms making the hairs stand up on end. As the energies grew stronger I felt lighter, happier and freer. My heart opened out to send blasts of energy out which returned back to me.
This was not just a quest for personal growth it was the quest for enlightenment. It is the spiritual path I am on, these techniques are just part of it. The ancient scriptures are followed and hatha yoga is practiced, it is all part and parcel of the same thing.
Satchidanand said we only see these problems when we are able to deal with them and now was the time for me to deal them. There are also positive images whilst meditating and one was of a large bird soaring in the sky, floating on the thermals, being taken by the wind. That is the analogy of my quest. I want to be free to follow my souls path; I want to be that bird. Out of this I was given a message "Let the soul sing its song through my heart".
Testimonial By Vanessa
COME ON THE ENERGY ENHANCEMENT COURSE BRAZIL
EMAIL sol@energyenhancement.org

THE MOST ADVANCED AND PRODUCTIVE MEDITATION COURSE IN THE WORLD AS SAID IN THE TESTIMONIALS OF OUR PAST STUDENTS!!!

TEACHING IN EASY STEPS...

WEEK ONE LEVEL ONE - THE GAINING OF ENERGY

MEDITATION, SHAKTIPAT, ENERGY CIRCULATION, THE KUNDALINI KRIYAS, THE FIVE ELEMENTAL PATHS OF THE CHI OF CHINESE ALCHEMICAL TAOISM, THE GROUNDING OF NEGATIVE ENERGIES, ACCESS TO KUNDALINI ENERGY, CHECK OUT FOOD, REMOVE ENERGY BLOCKAGES, STRONG PSYCHIC PROTECTION, LEARN THE MERKABA, PYRAMID PROTECTION, POWER TOWER PROTECTION, THE BUDDHAFIELD, CREATE THE ANTAHKARANA, SOUL FUSION, MONADIC INFUSION, LOGOS INFUSION, SIRIAN INFUSION, THE AVATAR OF SYNTHESIS!!!

EMAIL sol@energyenhancement.org

BRAZIL

DON'T MISS IT!!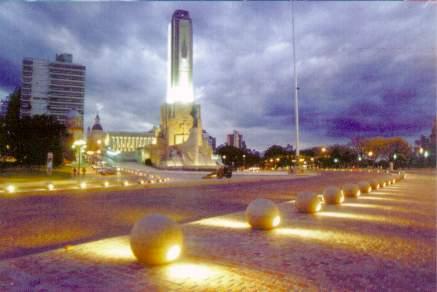 ROSARIO SPIRITUAL CAPITAL OF ARGENTINA ON THE RIVER PARANA - SECOND LARGEST RIVER IN THE WORLD - BELOW THE BRIDGE AND THE BEACH AT ROSARIO...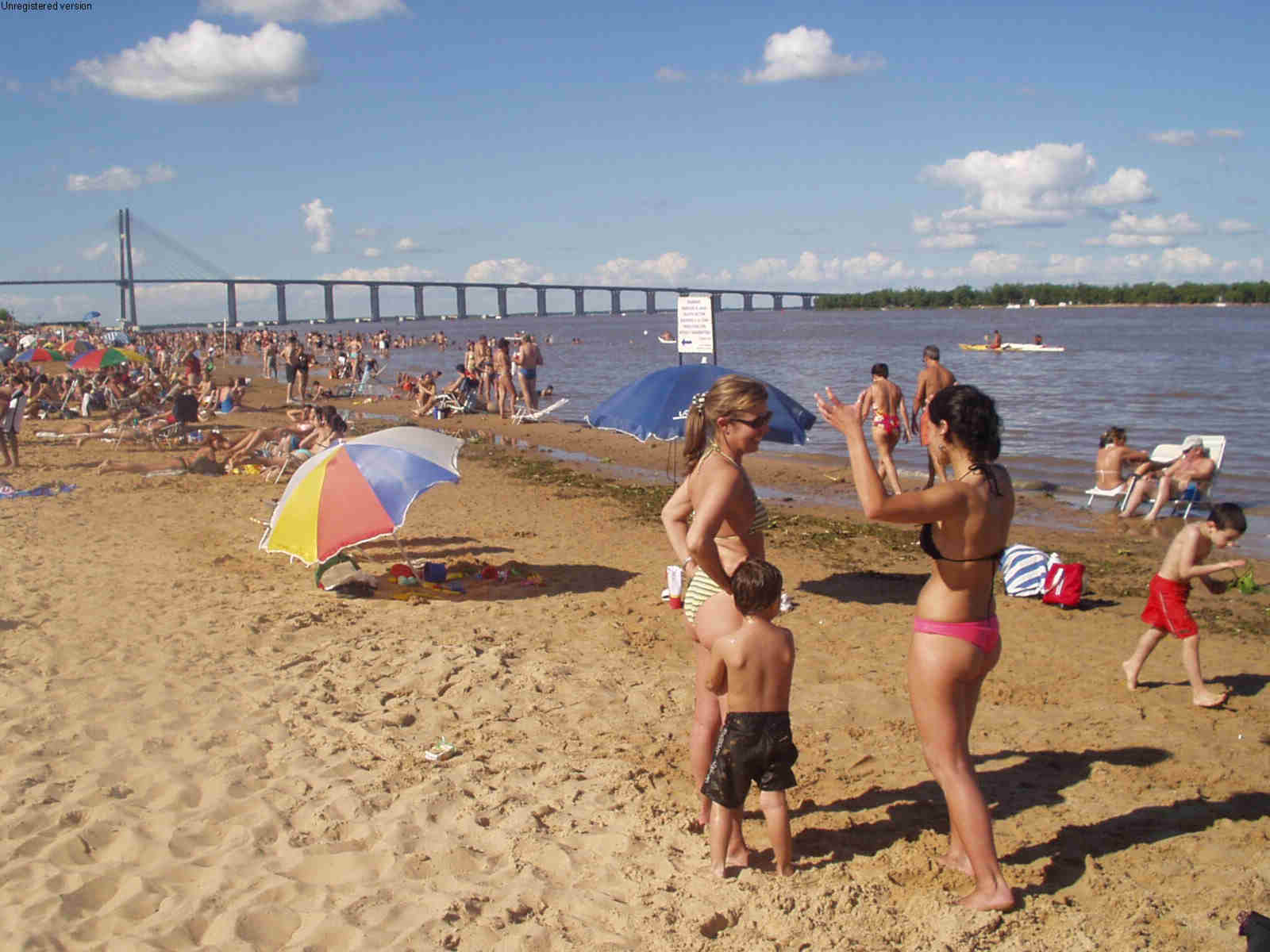 THIS NEXT CLICK HERE!! ENERGY ENHANCEMENT COURSE IN BRAZIL FOR FOUR WEEKS AT AN INCREDIBLE PRICE!! Get it now!!
email sol@energyenhancement.org for details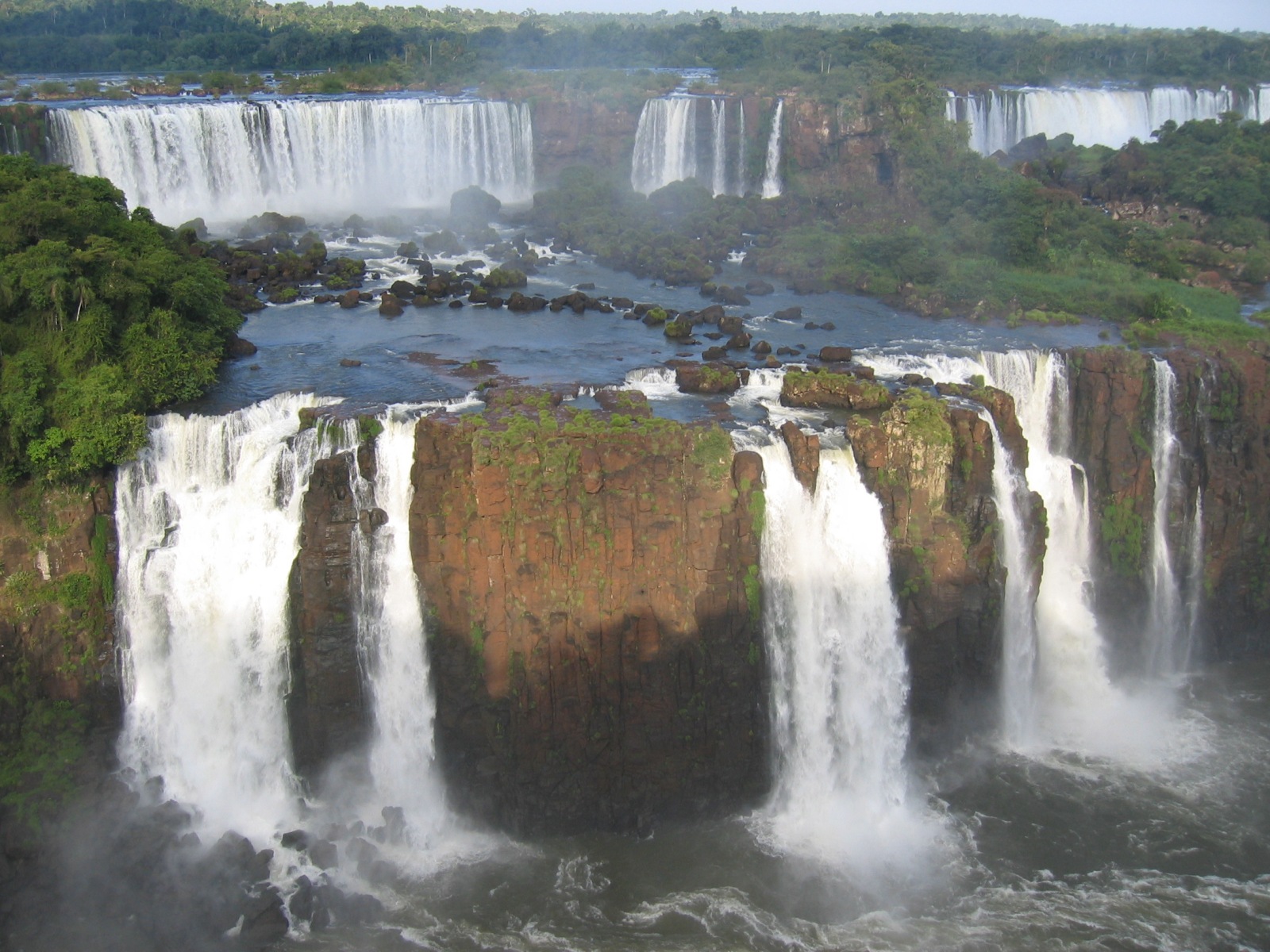 <> THE MOST ADVANCED AND PRODUCTIVE MEDITATION COURSE IN THE WORLD!!!!

LEARN IN THE FIRST SEVEN INITIATIONS
<>
WEEK ONE LEVEL ONE - THE GAINING OF ENERGY! FROM JANUARY 7TH 2006<>
ENERGY ENHANCEMENT MEDITATION, SHAKTIPAT, SQUARING THE CIRCLE, ENERGY CIRCULATION, THE KUNDALINI KRIYAS, THE FIVE ELEMENTAL PATHS OF THE CHI OF CHINESE ALCHEMICAL TAOISM, THE GROUNDING OF NEGATIVE ENERGIES, ALCHEMICAL V.I.T.R.I.O.L - THE FIRST FORMULA, GUIDED MEDITATION, OF ALCHEMY, ACCESS TO KUNDALINI ENERGY, STRONG PSYCHIC PROTECTION, LEARN THE MERKABA, PYRAMID PROTECTION, POWER TOWER PROTECTION, CREATE THE ANTAHKARANA, SOUL FUSION, MONADIC INFUSION, LOGOIC INFUSION!!!

WEEK TWO LEVEL TWO - THE REMOVAL OF ENERGY BLOCKAGES.
<> THE REMOVAL OF THOUGHTFORMS, IMPLANTS, ENTITIES, AURIC EGG BLOCKAGES, DISAPPOINTMENT, BEREAVEMENT, NEGATIVE EMOTIONS - ANGER, FEAR, WANTING SYMPATHY, MANIC, SADNESS, DEPRESSION, CHRONIC DEPRESSION, ENVY, JEALOUSY, THE DESIRE TO DO HARM, EMOTIONAL IQ, CLEAR CANCER FROM THE DNA, CHAKRAS, PARTS OF THE BODY, THE TIMELINE, THE KARMA CLEANING PROCESS, THE WOMB, THE PRIMAL SCREAM, CLEAN THE KARMA FROM ALL THE YEARS OF YOUR LIFE, CREATE GOOD LUCK, AND GOOD HEALTH.


EMAIL sol@energyenhancement.org FOR PRICES

TESTIMONIAL

I have been working for over 12 years with many well known techniques including Transcendental meditation and Kriya Yoga, Subud, A Course in Mircles and the Sedona Method.

Although I have made good progress with these techniques I now consider these to have been preliminary techniques to prepare me for Energy Enhancement.

These methods that I have tried before simply don't provide for the systematic identification of Energy Blockages or contain the Advanced Techniques for the removal of the energy blockages to enlightenment that Energy Enhancement does.

If you are serious about self-improvement, growth, change, enlightenment! Then the Energy Enhancement course is for you.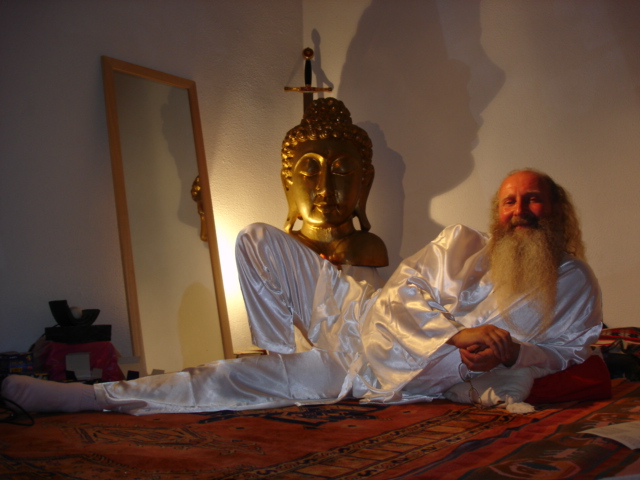 If you are tired of all the many systems of meditation which leave questions unanswered and where the path to enlightenment is ill defined and uncertain then don't delay end the suffering as soon as possible – learn Energy Enhancement.
Jean, FROM THE SEPTEMBER 2005 ENERGY ENHANCEMENT COURSE
EMAIL sol@energyenhancement.org FOR PRICES
SPEED UP THE PROCESS OF ENLIGHTENMENT!!
email sol@energyenhancement.org for details...

STREAMING VIDEO DEMO 1. Click HERE!!
THE COURSE - IN BRAZIL
Energy Enhancement APPRENTICE LEVEL 3. Initiation 5.
THE KARMA CLEANING PROCESS
Removing the Strategies of the Psychopathic Energy Vampire!!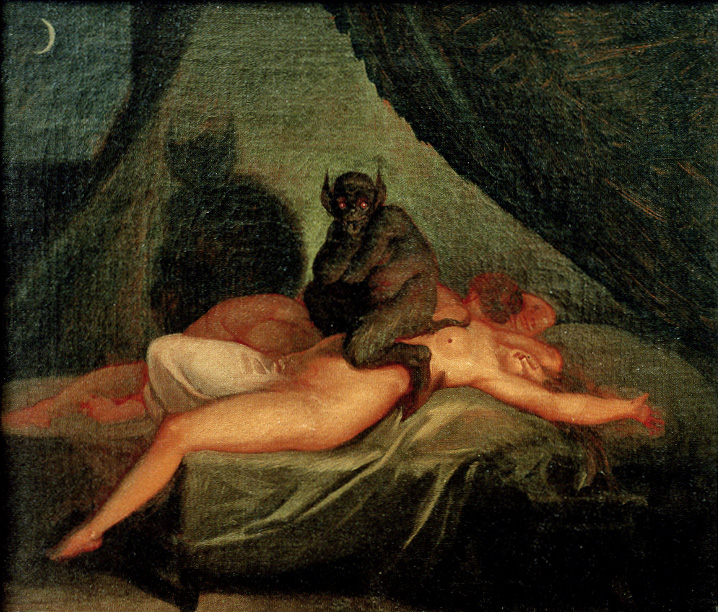 SIMPLY READING BELOW ABOUT HOW OTHER PEOPLE ARE DRAINING YOUR ENERGY WILL HELP TO STOP THESE ENERGY VAMPIRES FROM DESTROYING YOUR LIFE.
LEARN HOW NOT TO BECOME ENGAGED BY THEIR STRATEGIES TO SUCK YOUR ENERGY.
ENERGY ENHANCEMENT IN LEVEL THREE WILL TOTALLY REMOVE THE STRATEGIES OF THE ENERGY VAMPIRE - FURTHER INCREASING YOUR ENERGY, SPIRITUALITY AND PEACE.
Learn how to heal all your childish Thoughtforms, by healing and using the Strategies and Strategy Combinations in order to find the Inner Child Using them.
Learn how to Heal these Selfish Strategies which we All use unconsciously to steal energies from others and which lead us into painful situations which can depress us and which can lead to destructive patterns in our lives.
Gurdjieff and all the Sufi Masters brought recognition of this splitness within everyone to the attention of the Western psycologists. Eventually creating Transactional Analysis and "The Games People play" a book written by Psychologist Eric Berne. The Strategies are also mentioned in the Celestine Prophesy by James Redfield.
ENERGY ENHANCEMENT HEALS SHAMANIC SOUL SPLITS
These Strategies are Caused where separate intelligences are split off from the central stem of your Soul and are Archetypes created and used by the Hurt Inner Children or Inner Demons.
Hurt Inner Children are split off from the Central Soul personality when the person gets traumatised by the painful and corrupt actions of life.
These Hurt Inner Children flow in and out of your consciousness and it is these split personalities which use the Strategies like the Violator, the Poor Me and the Selfish Competitive Star in order to get the attention and the Love of everyone around them.
The problem is that these ego strategies always hurt the people around them. Eventually they stop working and the people around them throw them out. With ego strategies, if you are rich everyone puts up with them, their job depends on it, but no-one likes them.
Without someone pointing out the discrepancies in your behaviour, you probably will not notice them..
As Gurdjieff said, "The person that says I will get up early in the morning is not the same personality who throws the alarm clock out of the window!!."
As we remove these blockages through advanced Energy Enhancement techniques the False Negative Emotions of Anger, Manicism, Seeking Sympathy and Attention, Depression and Fear are Eliminated, Emotional Integration with the Intelligence results in Willpower and the Power of Doing.
This Advanced Spirituality and Peace is the result of healing these Strategies through Advanced Energy Enhancement Techniques!
Ask Yourself.
WHO IS IN CHARGE??!!!!
The first Initiation of this healing is intellectually to recognise these sub-personalities, the Inner Child and Inner Children working within ourselves.
ENERGY VAMPIRES
ENERGY ENHANCEMENT APPRENTICE LEVEL ONE WILL DRAMATICALLY REDUCE THEIR NEGATIVE POWER
However, to remove these sub-personalities completely, the more Advanced techniques of Energy Enhancement are absolutely necessary:-
TO Totally Remove ALL the Strategies You NEED ENERGY ENHANCEMENT APPRENTICE LEVELS 2 and 3 !!!
THE REMOVAL OF THE ENERGY BLOCKAGES WILL TOTALLY REMOVE ALL THESE STRATEGIES OF THE ENERGY VAMPIRE
SIMPLY READING BELOW ABOUT HOW OTHER PEOPLE ARE DRAINING YOUR ENERGY WILL HELP TO STOP THESE ENERGY VAMPIRES FROM DESTROYING YOUR LIFE. LEARN HOW NOT TO BECOME ENGAGED BY THEIR STRATEGIES TO SUCK YOUR ENERGY. ENERGY ENHANCEMENT IN LEVEL THREE WILL TOTALLY REMOVE THE STRATEGIES OF THE ENERGY VAMPIRE - FURTHER INCREASING YOUR ENERGY, SPIRITUALITY AND PEACE.

When we remain quiet as a child, then our mothers often ask if there is a problem. The strategy has worked! We have caught the attention, the energy, the love of our mothers. Because of this people remain quiet and show no love at inappropriate times, simply because this strategy worked once.
The aloof use this strategy to gain attention. Once we had a client who used to constantly travel around the world in order to remain aloof from his family and create food for themselves and eat it separately. It certainly got their attention!!
Also the aloof can work in combination with the Star. Once we had a client who preferred to eat alone rather than eat with others. The star made wonderful food which it used in order to remain aloof.
Further than the aloof strategy the Poor Me gains energy by being sad or sick and by moaning and complaining.
Many people say that doctors surgeries are places where people compete for the worst things that happened to them. The combination of the Poor me and the Star. They have some investment in always remaining sick, and that is because it gets the attention of all the people around them.
As people get sick of their constant moaning the strategy begins to fail to get attention, as all of these strategies eventually fail. Then something stronger is needed in order to gain the attention and the POOR ME becomes an amputee, Alcoholic or a Drug Addict.
They are so sad that one feels guilty to be happy in their presence. Needless to say, this childish personality will do anything, hurt or even kill themselves to gain your attention and your Energy!
And if that does not work the Poor Me always flips into the Violator Strategy in order to get attention. Ignore them and they get Very Very Angry!!! This is the origin of many Bi-polar Disorders.
Remember the Vampiric Strategy Sub-Personality does not care one jot about its host, YOU!!
<>All it cares about is to perform its robotic programmed function of gaining attention and love and energy from everyone around them. The Strategies of the Vampire.
The BAD SELFISH COMPETITIVE ENERGY VAMPIRE STAR STRATEGY.
THE DIFFERENCE BETWEEN A GOOD STAR AND A BAD STAR IS JUST EGO AND NEGATIVE KARMIC MASS
ENERGY ENHANCEMENT CAN REMOVE THE SELFISH COMPETITIVE EGO FROM THE STAR
By asking questions or telling jokes. "Daddy, look, I got ten out of ten at school today!" There are many ways to be a star. But ask yourself why they are doing it? If all they want is attention. If they have no selfless inner purpose. Then this is just another selfish strategy, developed when they were a child, to gain your attention.
Further, in extremis the star becomes a jealous and vindictive tyrant. They try to destroy all competition. As Gengis Khan said,- "It is not enough that I succeed, everyone else must fail." These stars become surrounded by many poor me's who need help so that the Star can be seen to be "Generous" and people who say "Yes". These people will confirm you as a Star. They are no Competition, No Threat.
However if a Bad Star sees someone as competition, then they will try to destroy that person by saying bad things about them. Destroying their reputation and in extremis, killing them.
Stalin was said to be always asking if the people around him were geniuses. If he thought they were a genius, a threat to his ego and his power, then they would "disappear" and end up dead in a concentration camp, a Gulag in Siberia.
Stars always want to teach and never to learn. They are not good students, not respectful of the teacher or the teachings, always competing and thus never learning or just being.
Once the Star has been healed of all its negative energy on the Meditation Energy Enhancement Course, then it can become a Good Star!! A Good Star encourages all people to become stars. It does not see anyone as competition because it understands that for this world to evolve, it needs everyone to become a strong personality, evolved and creative.
Every Man and Woman is a STAR!!
The Interrogator Strategy
This one is always asking questions to get your attention. It is the forerunner of the Violator Strategy because it is so invasive.
The Interrogator does not want the answer, all it wants is your attention and your energy.
The Violator Strategy
Further than the interrogator and the star, this person uses powerful hurtful means to get your attention and energy. Verbal abuse, Physical abuse. Rape. A Violator needs the acquiescence of a Poor Me in order to create the energy sucking polarity he craves.
A good violator will use this technique to break blockages and generally test out your emotional state
One of my favourite Strategy Jokes...
Masochist, "Beat me, Beat me!"
Sadist, "NO!!!!"
The Violator - When It Happened to Me
The day that the irony of it all hit me is a day that I shall never forget. I wanted to cry, but no tears came. An overwhelming urge to write it down is all that I had.
It started when I remembered a story that a dear and valued friend told me over a year ago. She, much to her surprise, found herself pregnant and making plans to change her life into that of a single parent. Laughing, she had commented how funny it was because she had said so much about how single mothers were being irresponsible, because once she had considered them to be "scum of the earth", and here she was now. It certainly opened up her eyes. She was now wiser and regretted what she had said.
What struck me was the realisation that exactly the same sort of thing had happened to me, although my issue was different. I was confronting domestic violence. I had believed that women who suffered through it, asked for it. I believed they held the power to control or avoid it, but chose not to. And now here I was a victim of it.
The only woman I know who had been abused in this way is my mother. I know about it because I lived through it and its aftermath. I could easily identify what it was that my mother said that caused my father to react so violently towards her. Being seven years old at the time it seemed to me that if she just didn't say those things, it wouldn't happen. Simple.
I can remember the last two times it happened to me very clearly. I am sure that it had happened at least once or twice before that, but they are now holes in my memory put there by terror, panic and disbelief.
The first incident I remember happened for me in slow motion. I saw the madness in his eyes as he leapt out of the bed at me. His face was red and his mouth slightly frothed. His hands were outstretched heading straight for my throat. They made contact with it in the hallway as I had backed up against the wall. Over and over he repeated "I want you dead", as the back of my head hit the door when he shook me. I didn't struggle or panic, I didn't care if he did kill me. I just wanted it over and done with one way or the other.
He was very sorry about it afterwards of course. He said that I made him do it, so I should recognise that and learn my lesson. He suffered no guilt, as he said, because he was not in the slightest bit responsible for the incident. Then he pointed out to me that he is one of the nicest most sincere men that I was likely to meet, and I was a bad person for making him act that way. I took this on because it was perfectly consistent with my childhood beliefs.
The second time we were arguing in the dining room. I was sick of him making emphatic statements then storming out of the room. So when he tried to leave again, I grabbed his jumper. He turned on me. His eyes went wild and he pounded full strength on my forearm to break my hold. Then he swung at me with his other fist hitting me in the chest. The next blow impacted so hard on my shoulder that I was knocked back six meters into the kitchen. Losing my balance, teetering backwards with him following me, he pushed me. I remember thinking to look out for my head as I was going down near the corner of the bench. I fell amongst the rubbish and recycling stuff very awkwardly and he kicked me in the shin. That was three weeks ago and my bruises are only just starting to fade.
He was very sorry about it afterwards of course. He said that I made him do it, so I should recognize that and learn my lesson. He continued to maintain a guilt free existence because I was responsible for the incident.
He said that he thought I was mad and should be locked up. Then he pointed out to me again that he is one of the nicest most sincere men that I was likely to meet, and I was an even worse person for making him act that way once more. I continued to take this on because it was still perfectly consistent with my own learned beliefs.
So I had struggled through this issue a lot over the last couple of weeks wondering, had I asked for it? I knew that physically I was powerless against him. Could I have stopped it? I have been very confused about it all and I am also aware that compared to many domestic violence situations, my story is nothing.
I am however making plans to leave this house and this environment. I want to be by myself for a while. I do know that it is time for me to ditch my childhood ideologies and admit that his actions were not excusable or justifiable. Meanwhile everybody else continues to think that he is one of the most caring men that they have ever met, especially his women friends.
The Don Juan or Vamp Strategy
We have all heard of the town bicycle who is ridden by everyone. Well, because of this need for Love and Attention. Because we are afraid of people leaving us so that we leave them first.
Because of the very strong psychic sexual connection and the energy flows it can create - it takes very strong energies to draw a soul down from heaven. This strategy is a wonderful method for both men and women to vampirise the energies of people they meet.
Pleaser Strategy
Because they want your love, they will put aside their wants and even their justifiable needs, and try to please you. They will have no personality of their own except that which wants to please. They will be happy or sad depending upon whether you have been pleased.
However, they will make you dependant upon them. they will engage your attention more and more. They become inescapable. They mutate into a Tyrant!
The Blamer Strategy
Its all your fault. There are only two of us here and it can't be me who is wrong. It must be you!!!
The Critic Strategy
Like the interrogator this intellectual strategy gets off on criticising everything to get your energy and attention. Yet the critic even criticises himself.
The Tyrant Strategy
All of the strategies in the end are tyrants who want, need and even demand your attention.
All they want is your attention. They will get your attention in many destructive and self destructive ways
The Self Destructor Strategy
This one is the Big Daddy of them all. The Controlling Archetype of all of the Strategies. All of them lead to self destruction because they are the major part of the Desire-filled, wanting, vampire ego.
Manic Depression.
The Poor Me and the Violator usually flip from one to the other and back again within one body. If you have one Strategy, then soon you will flip to the other side.
We see many Poor Me's. All of them are capable of becoming the violator in a trice.
VAMPIRE STRATEGIES ARE HABITUAL
Without the coordinating awareness of the Soul Chakra. Only using the limited options which the habitual use of Energy Vampire Strategies will allow. Life can be an existential process of filling in time until the arrival of death, with very little choice, if any, of what we as a race or individually are doing.
For certain fortunate people who are living the Energy Enhancement life there is something which transcends all classifications of behaviour. That is awareness, which rises above all the conditioning of the past and creates spontaneity and intimacy which are infinitely more rewarding than games.
Gain Incredible Energy and Remove Vampire Strategies from your life. Energy Enhancement is THE Scientific Solution for the Modern Age to create Energy and Happiness, Peace and Wisdom in You and in Your life.
MORE ABOUT THE STRATEGIES OF THE VAMPIRE - CLICK HERE!
Here is an Amusing Example of one of the Strategies
> >From: sol@energyenhancement.org
> >To: kill_me_in_the_shallow_water@....................
> >Subject: Frankie, CHange YOUR Life with Energy Enhancement!
> >Date: 20 Jun 2001 23:26:49 -0000
> >Frankie Get More!!
> >WHY an ENERGY ENHANCEMENT COURSE online, by Video or with US in Spain or India ETC?
MORE ENERGY!! etc etc.
---
From: ~ MaNdA~
To: sol@energyenhancement.org
Sent: Friday, June 22, 2001 9:03 AM
Subject: IM ABOUT DEAD...SO FUCKING STOP
hello... please god leave me alone..im about to do a nd i am not intrested in how to make myslef live longer and healthier...
thnax greatly..........
ALMOST DEAD
FRANKIE
---
From: "Energy Enhancement"
To: "~ MaNdA~"
Subject: Re: IM ABOUT DEAD...SO FUCKING STOP
Date: Fri, 22 Jun 2001 12:37:53 +0300
Congratulations!!
This must be the best Poor Me Strategy to gain attention and love that I have ever seen.
It certainly made us Laugh!!
The next step is the violator and we are looking forward to that too!!
Love and Light
Synthesis of Light
---
----- Original Message -----
Sent: Saturday, June 23, 2001 6:13 AM
Subject: You people are great

Hello...
hey i am really sorry about all that. damn i did sound pretty damn pathetic...well there is a story as to why i am so mad. well i am real sorry for the way that i worded that. so what are you guys actually doing?
sorry~
Manda
---
We are teaching people to stop being Sad and then Mad!!
The Energy Enhancement Course, of course, teaches much more than that, but those are the bits, the removal of the Strategies, that are going to transform your life now!!
Take your time, this site has much new wonderful information.
---
The first part of the course, APPRENTICE LEVEL 1, will reduce their effects.

The THIRD Part of the course, APPRENTICE LEVEL 3, will Totally stop them!!

The first thing is just to notice when you get mad or sad and how you use these strategies, and have used them since you were very young, to manipulate all around you into giving you attention and love.

People eventually get sick of this manipulation. Then your strategies will get stronger and more intense.

If it worked when I was a child, then surely it must work now? WRONG!!! Alcoholism and drug addiction to make people sorry for you. Wife beating to get their attention!!

This is not the true way to gain friends and influence people.

You need to actually see that it might be a good thing to STOP!!

Then you need to find out how.

The Energy Enhancement Course can give you the techniques. You will need to do them!! To put them into practise.

Everyone will use all of these strategies at some time in their lives. Usually people cycle between them. As one fails they try another, stronger one. And then will be sorry and swear that they will never use them again.

We are all Dependent Vampires, stealers of energy.

The only way out is to connect to a higher APPRENTICE LEVEL of energy, which can never fail, as we do in APPRENTICE LEVEL One Initiation 4 of Energy Enhancement.

To become Independent.

Then we can comfortably destroy these negative thoughtforms in our lives.

This Energy Enhancement APPRENTICE LEVEL 3 shows the way to do it!!!

IT IS SO EASY!!

INTELLECTUALLY KNOW HOW TO RECOGNISE ENERGY VAMPIRES BUT TO TRULY SOLVE THE PROBLEM, YOU NEED ENERGY ENHANCEMENT

Some people bring unexpected lightness and comfort to your life. They crackle with energy, practically electrify you with their presence and by that you know you are vampirising their energies.

And then there are those who leave you feeling stressed out. Or guilty. Or exhausted down to your very last molecule. I call them psychopathic energy vampires, and obnoxious or meek, they come in all forms. The sob sister, for one, always considers herself the victim. The world is always against her, and she'll recount every horrible thing that has happened to her, wallowing in every perceived slight. The STAR charmer is a constant talker or joke-teller who has to be the center of attention. The blamer, on the other hand, doles out endless servings of guilt. And then there's the drama queen, the co-worker who claims she almost died from a high fever or the neighbor who lives in extremes of emotion—life is unbelievably good or horrifically bad.

No matter which type of energy vampire you're dealing with, you're allowed to walk away. Many of us find this really hard to do. We're afraid of being thought of as impolite; we don't want to offend people. But there are plenty of ways to remove yourself from a killing conversation. When leaving isn't an option, you can still maintain your energy level by making a few minor adjustments.

Recognize the Signs
One of the first things to do is to recognize when you're being drained, and that begins with tuning in to your physical reactions. Is there a tightening in your chest when a certain person enters the conversation? Do you feel tired when you hang up the phone after speaking with someone? Does your head ache, or do you feel what I call "slimed" when another guest at a cocktail party starts talking to you?

Take a Deep Breath
The moment you feel zapped—or hemmed in, or stressed out—I recommend taking a breath. Breathing is a wonderful way to center yourself. Just follow the breath and tell yourself that you know what's happening and you can deal with it. It's important to remember our individual power. I know from working with patients that we can lose it easily. The minute somebody comes in who's bossy or blaming, we feel diminished and tense up. If we can focus on the breath, or on an image of a striking sunset or a view from a mountaintop, the tension will drift away.

Use Your Energy
You can also use some of your own subtle energy to counter the effects of an energy vampire. Visualize a protective white light around you: an energy shield. You can still hear the person who's yelling at you or blaming you or pushing herself into your sphere, but she won't cut into you so viscerally anymore. You've created a buffer zone, where her negative influences can dissipate.

Set Boundaries
Setting boundaries is another way of protecting yourself; you draw a line saying, for instance, "This is what I can do for you, and this is what I can't." You don't have to convince the vampire of the rightness of your stance. Getting defensive simply adds to the negative charge of the encounter. You want to remain neutral. When someone starts pushing your buttons, and you start sizzling inside, you've got to make the decision not to react.

Step Back
I also suggest you step back and think about what type of people aggravate you, because I believe that one law of energy is that we attract what we haven't yet worked out in ourselves. If I'm a very angry person, I'll find myself surrounded by angry people. By paying attention to the people who seem so draining, you might discover something you need to address. It has been my experience that once you've worked through a particular issue, you're no longer worn out by that kind of energy vampire. And the vampires, robbed of a source, move on to more easily drainable audiences.

ENERGY VAMPIRES

"People are more than food to us. They are the texture of our lives."
- Blood Rites, Elaine Bergstrom



Psychic vampires, energy vampires, psionic vampires...all synonymous names for a surprisingly common, physically mortal being who has a craving for and thrives off of the prana (psychic energy) of living things and/or the energy of the universe. Whether you are a psychic vampire yourself, believe you have been or are being attacked by one, or are merely curious...this is the place in which you will find information and a definition regarding psy-vampirism along with help for protecting yourself from attacks, manipulating and sensing prana, and a host of other related topics. Again I should mention that I don't claim to know it all, and religious-theory based rituals contained within this page are merely included as basic methods available...Truth, after all, has many different interpretations. So bearing that in mind, please realize that this page it simply a collection of tips, advice and information from personal and collective experience (by no means extensive, either). It's not the gospel truth...you don't have to believe it, agree with it or accept it...just read and see what makes sense to you or not, as you see fit, and I hope it sheds some insight and guidance at the very least.


I know, I know...get on with it, you're saying. My, my aren't we impatient...I'm gettin', I'm gettin'....sheesh.





Part I: How Psychic Vampirism Works

Definition of a psychic vampire: A psychic vampire, psionic vampire or energy vampire, is a physically mortal being who has an excessive craving for and who feeds upon prana - psychic energy found in all elements of life. They tend in the psychopathic direction having implant energy blockages in the Heart and above the head, cutting them off from their souls, in varying degrees depending on how bad they are and tend to use Vampire Strategies like the Poor Me and the Violator and the Star to suck their victims.

The Psycopathic BDSM Violator Strategy and addiction. Tie me up, tie me down - (and yes, for those of you who caught that reference, Almodovar rules!...anyway...) It's only natural that there's a rush of power that comes with stealing someone's energy. This is the effect of psychic vampirism at it's core.... Psychopathically manipulating someone's life in the palm of your proverbial hand. Rather than indulge your need for this rush of power with an unwilling victim, some violator and poor me psychopaths find their pleasures in the wonderful world of BDSM. They seek out nightclubs, gatherings and fetish events where they can find someone willing to be submissive to their needs and desires.


A soul sucker places implants to suck energy between the Crown Chakra and the Soul Chakra of his victim.

A succubus or incubus is a person who psychicaly connects to either males or Females to suck their energy whilst their victims masturbate in order to get the energy of their orgasm. Religious tradition holds that repeated intercourse with such a spirit by either males or females (the female version of the incubus is called a succubus) may result in poor eyesight, the deterioration of health, or even death.

Larvae are implants and energy blockages of a certain evolutionary level which live in and parasitise the energy body of the victim creating a lack of energy, disease, and eventually death.


Energy/Prana: Ask any scientist or occultist alike and they will tell you point blank that all matter is composed of energy. It is all around...in ourselves, in the air we breathe, in the food we eat, in the climate we live in...simply everywhere. We all need energy to live and survive, every being on earth. You've probably heard someone say or used the term yourself "I'm full of energy today!" or "I feel so drained, today". Such a remark probably stems from your own subtle awareness of your body's energy balance. We all have the ability to see and/or sense the energy within us, and this ability can be trained and honed in on with practise and skill. You may have heard people say that they can see or feel auras. Auras are the surrounding glow of your energy as it passes through your body. Energy Vampires are people who think they need to get energy from other people rather than from chakras above the head like the Soul Chakra connected with God. Only the people cut off from the energies of God can feel that they need to vampirise their fellow beings.


Energy flow/Kundalini: Prana, or psychic energy, flows into your body in two streams and circulates through your body's "power circuits" - the Meridians (aka Nadis) and the Chakras. This flow is known in India as Kundalini. There are 7 main chakras - crown (top of head), Third Eye (forehead), throat, Heart, Solar Plexus (navel/stomach), Sacral (below naval) and Root (base of spine) - as well as the Soul, Monad, logos, Sirius chakras above the head on the way towards the energies of God, as well as the Kundalini Chakra below the Root/Base chakra which exists in the center of the earth, which act as a link between the states of astral ("spiritual") and physical awareness.

Chakras also act as our natural alert system to negative energy around us. For example, If you've ever had a "gut feeling" that something was amiss, this is your solar plexus picking up on negative atmospherics, probably being connected to by the other person in order to suck you.

Likewise, most headaches are formed from increased pressure of negative energy in the third eye. As energy is sucked from chakras beneath the third eye, so the third eye is deprived of its power supply and can not function. This chakra is particularly powerful and perceptive as well, and I should note that some cultures adorn themselves with gems on their forehead in an effort to improve their "third eye sight" (in other words, the perceptiveness of the chakra). As the chakras below the third eye are healed by removing energy connections and energy blockages and implants through meditation and energy enhancement techniques, the lower chakras power the third eye tremendously so that psychic vision becomes normal.


How normal human beings process energy: As described above, prana flows in two streams throughout our body to be circulated around via the chakras and meridians. That prana/energy will be used and replaced depending on need, with the aid of food, rest, environment, etc...and provided you are fairly healthy, your body will maintain a more or less even level and balance of energy. As you remove all energy blockages, connections and implants so the body comes back to normal.


How psychic vampires process energy: With psy-vamps also, prana flows through the body in two streams to be circulated around via the chakras & meridians. But psychic vampires are like a leaking cup... even they may earlier have been the victim of an energy vampire, in effect, prana will leak out, or be sucked out at weak spots in the aura. In addition to this leaking energy, there is of course also the normal burning off of energy...thus putting added stress on the body's ability to maintain a normal energy balance, and thus also forcing it to compensate by draining the energy from other sources. Some psy-vamps never even realize what they are...but generally, when realization does hit, it is usually following some sort of traumatic event (sickness, puberty, intense stress,etc) when energy levels are at their weakest. In a similar manner to vision questing...this weakness of the body will put the being in better contact with their astral (spiritual) self....often keying the vampire in (through dreams, etc) to their nature. Like abused children, they grow up to be an abuser.


How normal humans Acquire Energy: Energy can be found in the air we breathe which sustains our life, the food we eat which sustains our body, and the rest we take which sustains our soul. The Breathing function is deteriorated by energy blockages in the abdominal chakra. Breathing is an involuntary action and the most essential form of energy we take into ourselves. And our bodies know this....it is why we pass out if we hold our breath too long, so that normal breathing can commence again.

We also need the energy contained in food...without food obviously, we lose our strength, wither away into nothingness and die. And as for rest...if our body suffers from too much activity all at once or goes into traumatic shock, we will slip into a comatose state so that the body can try to slowly regain its energy.

Of course there are other sources we draw our energy from, but these are three prime sources you will most likely be able to directly relate to. The energy we take in is absorbed into our bodies and souls to power our physical organs, our mental process as well as our sense of well-being.


How the vampire can acquire additional energy: First off, it's important to note that anyone can take additional energy through these means if they really wanted to; however, the psychic vampire has an actual need and craving to somehow acquire additional energy....and often, they will do so without even knowing that it is occurring. The most common source to draw from is, of course, another human being....this can occur through eye contact, touch, sexual intercourse, intense conversation, dreams, and yes - even exchanging blood.

Another source to draw energy from is the ionosphere...that level of energy invisible to the human eye which supports ultraviolet, radio, satellite, etc energy waves through connection with energy blockages called implants. If this is the case, then often microwaves, radios, cellphones,etc will tend to malfunction around the vampire because implants can live in the crystals in the processors which power computers and even drain that type of energy - this is often called the "Ghost in the Machine" and is the reason that many computers refuse to work around some people.

Then there is sheer electricity...anything powered by batteries or electrical outlets...watches might stop, tv's and computers may malfunction, etc. And finally...there is the energy of nature to be drawn from...storms, raging oceans, earthly vortices, even intense sunlight. In each case, the vampire reaches out with astral "tentacles" or connections towards its target and pulls in its energy.



--------------------------------------------------------------------------------

Part II: Effects of psychic vampirism


Victims of psychic vampire attacks will suffer different results, ranging in severity. Generally, the victim will feel unusually tired after being around a certain person for some time or following an uncommonly vivid dream (this may be the effect of a psychic vampire connecting to you while asleep), or having an intense and/or traumatic interaction with someone as the sub-personalities of some people act psychically without the knowledge of the prime personality in order to get even.

You might feel minor headaches to severe migraines...minor stomach upsets to severe abdominal cramping....light heartburn to suffering a stroke....minor fatigue to paralyzing immobility. To those able to see auras, an attack victim's aura is often covered in black splotches sometimes accompanied by black protruding "tentacles" which flow from the victim directly to the psychic vampire. These tentacles are only viewable when the psychic vampire is feeding generally at close distances, however; it should be noted that some exceptionally strong psy-vamps can maintain the link to their victims over great distances and continue to drain, and drain, and drain.... even at the other ends of the earth.


Usually the effect of psychic draining is recoverable with plenty of rest and proper nutrition, and only lasts for a short period of time. However, if you are in constant contact with a psychic vampire, the effects of psychic draining may become drawn out and increasingly severe, sometimes even resulting in death.


While chances are higher that you will be killed in an airplane crash than suffer to any great extent at the hands of a psychic vampire, people are effected by psychic vampires more commonly than might be expected. Some psychic vampires are aware of what they are doing, but more often than not, the vampire does not even know he/she is draining a victim.

And the horrible thing is, it's sort of a domino effect...the weaker a person is in energy, the less defense the person has from psychic attacks, and therefore the more attractive and easy prey the person becomes to a psy-vamp on the prowl. In essence, it's like spilled blood to a shark...the wounded are first to be attacked.


Fortunately, there are some simple things you can do to protect yourself from becoming a psychic vampire's next walking buffet table. Meditation and protection in the Energy Enhancement Course will help but some energy vampires need the more strong methods of higher initiations of Energy Enhancement in order to stop them.



--------------------------------------------------------------------------------

Part III: How to Protect yourself and recover from psy-vamp attacks


The following are some suggestions on how to protect yourself from vampire attacks and/or recover from them.

Awareness: To protect yourself and/or recover from any psychic vampire attack you must of course, first realize you have been or are being attacked. To do this, you must cultivate awareness within yourself. Practising meditation, following any suggestions from "Part IV: How to perceive energy" or just trying to focus and become more attuned daily and in general to your body's subtle reactions to its environment will help to achieve awareness and develop intuiton.


Rest, Eat, and Relax: If you ntice the strategies of the vampire in someone. If you feel drained and excessively tired after being around a certain person on rare occasions, and you believe it is because he/she is a psy-vamp, the most effective thing you can do is to stay away from that person, meditate, protect and just sleep, eat and relax. For at least a week or so, keep a regular sleep cycle, eat nutritious balanced meals, and meditate/listen to music/relax. This should help replenish your normal level of energy. Light Exercise in addition to resting, eating and relaxing will also help to build up your natural psychic defense system and boost your energy levels.


Closing the Circuit: If you believe you are being attacked by a psychic vampire at a specific moment and want to block the vampire from feeding, the quickest way to do so is by energy enhancement meditation, protection and the use of the power towers, pyramid and merkaba protections. The best form of protection is attack, however, we must learn how to transmute and heal our attacker energy vampire.


Aura and Chakra Cleansing: And I don't mean a puppy lick, here, folks....we're talking about some deep down and dirty energy cleansing and Karma Cleaning. The aura, as I've explained is the energy that surrounds your body and as such can be "cleaned" to help the body, mind and spirit to become healthier. The next time you are taking a shower or a bath, take some deep breaths and really make an effort to feel the water against your skin. Visualise that this water is cleansing away all the weak spots you perceive intuitively throughout your body. If you know are good at meditation, try visualizing our energy and finding out where dark patches may breach the light. If you can actually see auras, you may view long black astral "tentacles" issuing forth from the weak, dark spots in your aura connected to the Energy vampire.

If this is the case, a psy-vamp is probably still attacking you from a distance. You'll need to sever the tie. To do this, imagine the pure light of the universe, the light of your energy issuing in a beam from your fingertips. Use this beam to slice through the tentacles, then allow the water and its energy to wash away the remaining black splotches. You may consider additionally following the advice under "Astral Fortification", listed below.


Astral Fortification: The ability to work with energy comes naturally from a healed psychic body. Once you have cleaned your chakras and your aura, once you have connected with Kundalini and with the energies of God. once you have entered into the Buddhafield of a master of Meditation, then psychic vision and strong protection become easy peasy. This is a method designed for slightly more advanced students learning about prana. It should be performed as an extension to astral cleansing and meditation, so if you don't know how to do either of these things, learn how under the descriptions above and below. To create a psychic shield for yourself, first you must lead yourself into a state of meditative repose, to the point described under the meditation section of "Part IV: How to perceive energy" as separation between body and spirit and then allowing the light to fill you. Once you are at that level of meditative state, astrally fortifying yourself is fairly simple.




--------------------------------------------------------------------------------

Part IV: How to Perceive Energy


The following are some common, basic starting points on how to perceive, hone in and recognize the existence of pranic energy. And not all people learn the same, so if one method doesn't work for you...don't give up...try another. And be sure to give this some time, too...like any skill, practise makes perfect...


Meditation: This method I personally believe is the most vital, direct and full-fledged way a person can come to terms with perceiving one's own energy and that of the universe around you. Incidently, the practise of meditation and the methods to do so originates from Hindu sacred scriptures (the aranyakas contained within the 4 Vedas), which have been honed and refined through practise over many centuries by yogis and gurus seeking spiritual enlightenment through detachment from the material world and the self. In this way we learn that we only inhabit the body and that we can exist without it.

--------------------------------------------------------------------------------
Part V: Other Tips, advice and suggestions for psy-vampires


Got Yoghurt? - Did you know that the live cultures in yoghurt are an extra nutritious bonus for hungry psy-vamps? Focus your attention on such gastronomic delights instead of people for awhile, that way you only hurt yourself. Incidently, i've heard this is also a good suggestion for blood vampires to try too.


Walk the middle path - Balance, friend, it's all about balance. Instead of having to bother with constant "quick fixes" that act as a temporary band-aid to your energy deficiency problem, try to get control of yourself with a long-term solution found by seeking to balance and stabilize your energy though ENERGY ENHANCEMENT meditation.

HONEY KALARIA FROM JAN 2005 ARGENTINA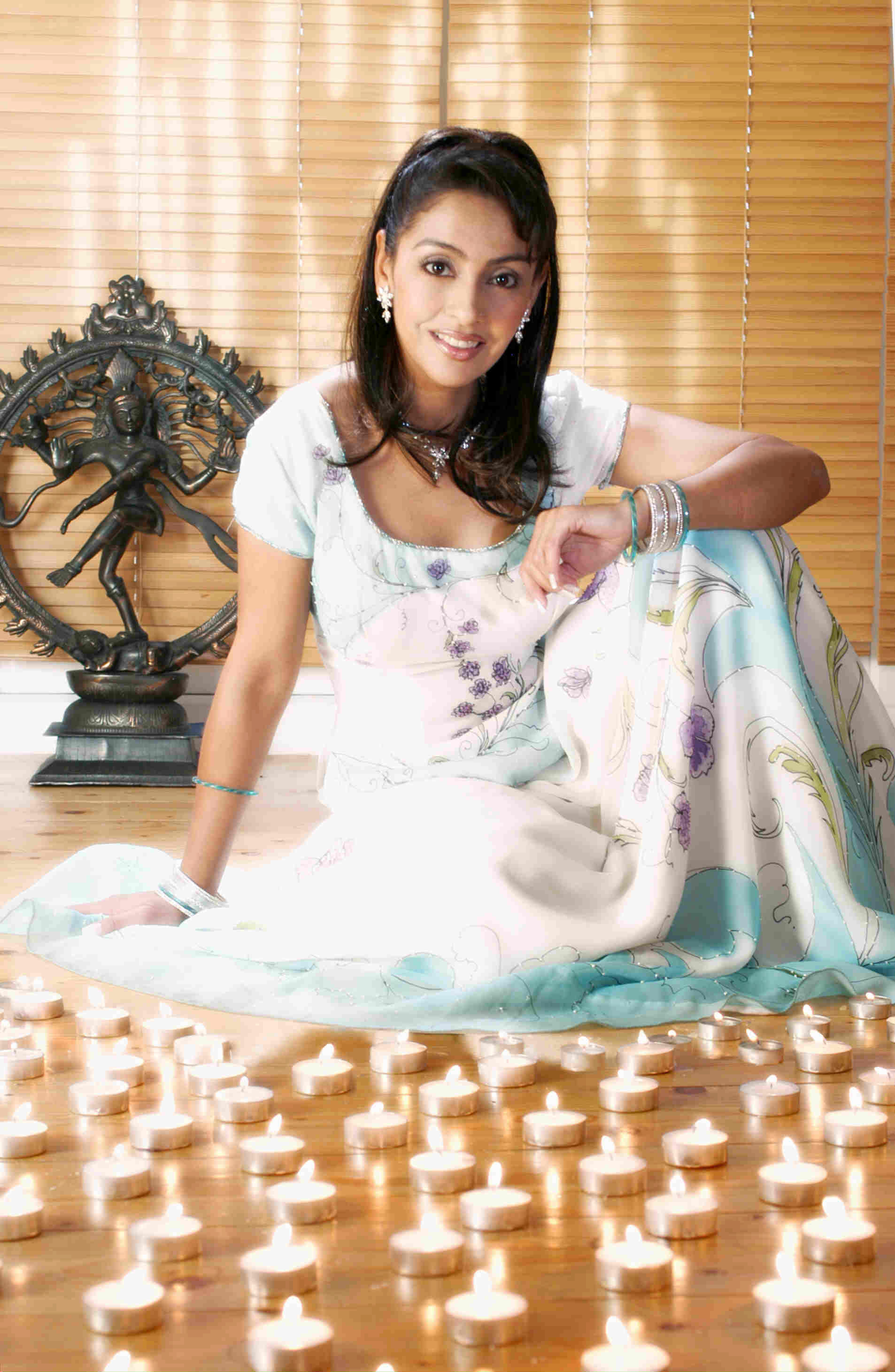 I was told that each of our 7 chakras within our bodies should be seen as a separate mind/brain like one of the processors in a parallel processing computer. All the Super Computers these days are parallel processing computers. We use only 1 brain or processor and the idea is to activate the other 6 brains or processors to build your creativity, intellect, wisdom and genius abilities. This would lead you to become happier and healthier, enjoy being a more emotionally and mentally balanced person and become a more blockage free (free of negative emotions) human being. The idea is to have a purpose in life to make this world a better, more peaceful and spiritual place, starting from working on yourself as mentioned before.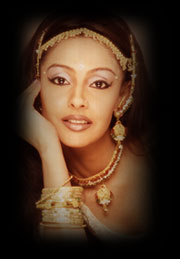 As I realized how wonderful and life transforming this course is, I got inspired to make this course available to others in London. I have therefore invited Satchiji and his wife Devi to conduct a 4 week evening and weekend course in May 2005 in London. Both Satchiji and Devi are beautiful and inspiring souls, passionately committed to helping people grow spiritually and accelerating each students progress towards enlightenment. They allow the students to grow at their own pace, whilst passing on profound knowledge and techniques in a light hearted and joyful manner. Both of them have extensive knowledge, possess strong perceptive powers and bathe people around them in the strong Buddhafield of energy that surrounds them. They have both made my stay in Argentina a delightful and a memorable one.
Honey Kalaria, Diva, Choreographer, Bollywood Film Star. Honey Kalaria Full Testimonial Click Here!
Here is a Testimonial about our Three Level Energy Enhancement Course over One Month With M. , Human Resources Director Europe/Asia of a large Fortune 500 US Multinational Company

Looking for a way to spend a productive month in beautiful surroundings with great people? Well I'm very happy to recommend Energy Enhancement run by SOL in Spain and to be specific Satchidanand and Devi Dhyani.

Initially I was looking for some Yoga and meditation to mark a significant change in my life and to enhance my general health and wellbeing.

By accident I came across the SOL Web site over a year ago and just noted it - made a few enquiries and did nothing other than to file it for future reference.

One year later I called to follow up and arranged to come and do the full Energy Enhancement programme for 4 weeks.
I was not sure if this was wise, as I knew nothing other than what I had read on the web site and the testimonials, which I was a bit sceptical about!

However, I am now adding my own because if you read this you might be a bit like me.

Don't hesitate - go for it!

Satchidanand and Devi Dhyani met me at Barcelona Airport and so my introduction and initiation into EE began.
It has been a great month, at the end of which I am both a Yoga Teacher and Reiki Master as well as having learnt through experience built on the teachings of Energy Enhancement, some of the worlds most sustainable and proven philosophies and techniques.

In addition to the actual programme of learning Satchi and Devi were congenial and attentive hosts, flexible in their approach to meet my needs as well as those of the course programme.

All in all I can say that this month has been well spent and has provided me with a solid foundation on which to continue to grow and develop in the months and years to come both personally and professionally.

Satchi and Devi, thank you for your unfailing good humour, hospitality and generous sharing of your own giftedness during my stay in beautiful L'Escala.

MS, Human Resources Director, Europe/Asia, of a Fortune 500 US Multinational Company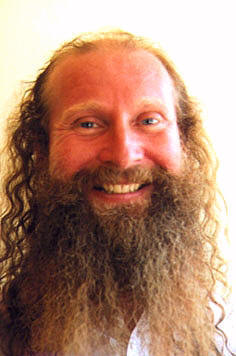 When I came to see Satchi at the airport for the first time I was struck by his energy but it was the second time, when he was talking to another student when meeting us off the train at Figueres that I really started to feel the Buddhafield of Energy Surrounding him. Suddenly I started yawning like the big healer guy in "The Green Mile" and then tears started from my eyes and I felt I was getting rid of a lot of Painful memories from the past.

Olympia Panza 2004

"Once this stage was reached I had tremendous energy!"
Energy Enhancement APPRENTICE LEVEL 2. Initiation 6.
THE KARMA CLEANING PROCESS
THE REMOVAL OF OLD KARMA
FROM THE TIME IN THE WOMB OF YOUR MOTHER
Remove the blockages from your 9 Months in the Womb of your Mother to the Primal Scream of Birth.
This is what they mean when they say a Master is not under the Laws of Karma.
He has dissolved all the negativity from all his past lives.
He has used his SOUL, MONAD, LOGOS AND HIGHER ENERGIES to dissolve all the negativity, to FORGIVE all the bad actions that he has done, and have been done to him.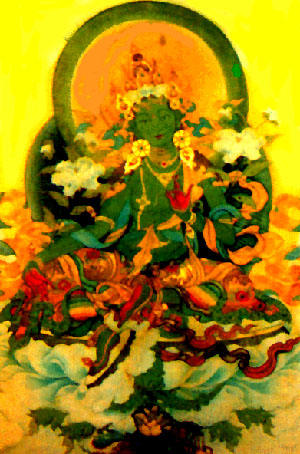 Create a Clean white sheet again from your Messy Dark History Painting which you have created brushful by brushful, every day of your life.
Learn How to easily and quickly Heal, remove all the negative trauma energy from all your Personal History, Your Life until now, of all of its painful memories and blockages which act as filters to our vision.
Learn How to easily and quickly Heal, remove all the negative trauma energy from all your Past Lifetimes, Your Lives until now, of all of their painful memories and blockages.
Learn How to easily and quickly Heal, remove all the negative trauma energy from this Future Life of all of its painful memories and blockages.
Learn How to easily and quickly Heal, remove all the negative trauma energy from all your Future Lifetimes, Your Future Lifetimes of all of their painful memories and blockages which act as filters to our vision.
One of our Students age 37, the director of an Internet Business in Bolivia, started to clean his future of this lifetime by mistake, before he had cleaned all of his past lifetimes and this life. He saw himself at the age of 56 with two children in his arms and no wife and then.... all became blank. He then cleaned this lifetime and all previous lifetimes of all their Negative Energy blockages, Energies and bad Karma. When he came to clean the future of this life he saw himself entering into the light, becoming a spiritual teacher in his fifties, onwards towards AGE 80!!!
One of my Teachers, Zen Master Hogen said, We are all History Paintings. We start with a clean white sheet and then every day we apply paint. Usually our History Paintings become very messy!!! "I am a clean white sheet which is washed constantly. Everytime we meet, it is as if there is no emotional holdover from the past. Everytime, I see you clearly, as if for the first time!" Zen Master Hogen.
COME ON THE ENERGY ENHANCEMENT COURSE BRAZIL
Energy Enhancement APPRENTICE LEVEL 2. Initiation 7.
THE REMOVAL OF OLD KARMA
FROM THIS LIFETIME
Remove the blockages from all the years of your life
Remove all the Blockages from all your previous lifetimes
Remove the blockages from all the future years of this lifetime
Remove the blockages from all your future lifetimes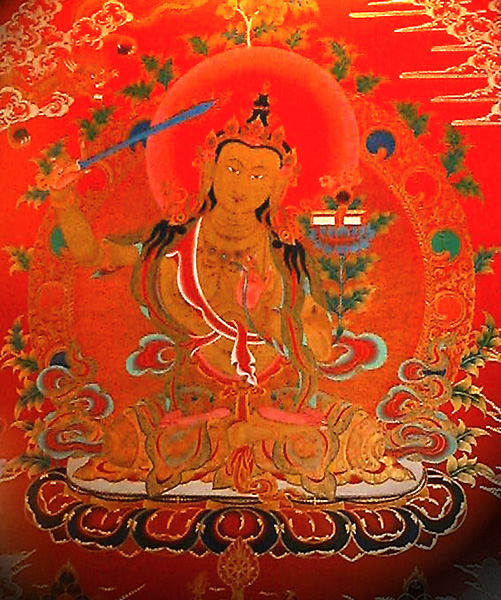 This is what they mean when they say a Master is not under the Laws of Karma.
He has dissolved all the negativity from all his past lives.
He has used his SOUL ENERGY to dissolve all the negativity, to FORGIVE all the bad actions that he has done, and have been done to him.
ENERGY ENHANCEMENT COMBINES, SYNTHESISES ALL THESE TECHNIQUES AND MORE!!
TO SPEED UP!! THE PROCESS OF YOUR EVOLUTION.
COME AND GET EXPERIENCED!
EMAIL
sol@energyenhancement.org
for PRICES AND BOOKINGS
COME ON THE ENERGY ENHANCEMENT COURSE BRAZIL
Energy Enhancement APPRENTICE LEVEL 4 and the Heart Center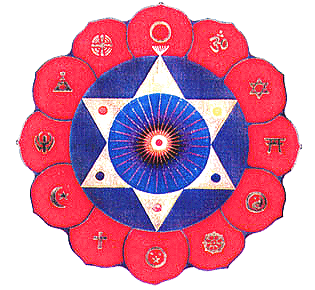 The SOL Symbol, from The Synthesis of Light - SOL, contains 12 petals which in India symbolises the chakra Lotus of the Heart Center. Each petal contains a Symbol of one of the Major Religions of the World. Each Religion teaches some techniques of Enlightenment - Gifts to the World.
The Age of Aquarius, the Year 2000, the New Milennium, is the Age of Synthesis.
Energy Enhancement Synthesises, brings together these Meditation gifts for the first time in one Course.-
THEY SHOWED US THE PATH OF THE HEART.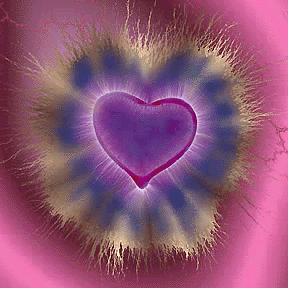 With Energy Enhancement APPRENTICE LEVEL four
Learn how to Heal all your Primary Relationships
Learn how to develop strength and purity in your Heart Centre.
To Heal your Heart with Excellence.
---
THE TRUTH IS ONE, THE PATHS ARE MANY

The Energy Enhancement Symbol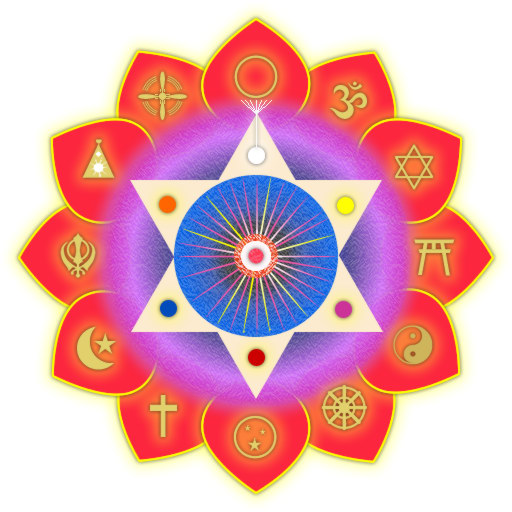 The Energy Enhancement Symbol of the Twelve Petalled Lotus of the Heart Center with One of the Symbols of the Worlds Major Religions in Each One of the Petals. Inside the symbol is the Hexagram - The Seal of Solomon, with the Seven Chakras describing the Three Initiations on the Path of Enlightenment - Initiation 1. The Opening of the Heart. Solar Plexus to Heart Chakra. Initiation 2. The Mastery of Relationships, Abdomen to Throat Chakra. Initiation 3. Enlightenment, Base to all the Head Chakras which is taught on the Energy Enhancement Course plus many other Initiations. At the Very Center is the Heart Chakra radiating Peace and Light outwards.. like the Sun...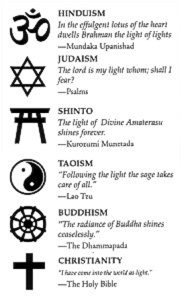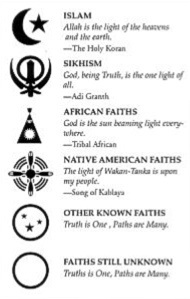 COME
ON THE LIVE COURSE
COME ON THE ENERGY ENHANCEMENT COURSE BRAZIL
WITH SPECIAL VISIT TO IGUAZU FALLS IN BOTH ARGENTINA AND BRAZIL
email sol@energyenhancement.org for details
THE RADIANCE OF THE BUDDHAFIELD WILL CHARGE UP YOUR ENERGY BODY SO AS TO OBTAIN SPIRITUAL EXPERIENCES, KUNDALINI ENERGY, BLOCKAGE REMOVAL WHICH HAPPENS TO EVERYONE ON OUR COURSES - JUST READ BELOW. EVERYONE GET SPIRITUAL EXPEIENCE!!
LEARN HOW TO REALLY MEDITATE!!
EMAIL
sol@energyenhancement.org
DON'T MISS IT!!

ITS MEDITATION TIME AND ITS BRAZIL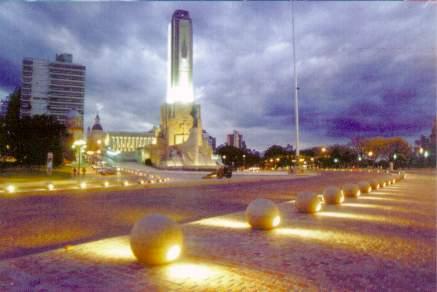 ROSARIO SPIRITUAL CAPITAL OF ARGENTINA ON THE RIVER PARANA - SECOND LARGEST RIVER IN THE WORLD - BELOW THE BRIDGE AND THE BEACH AT ROSARIO...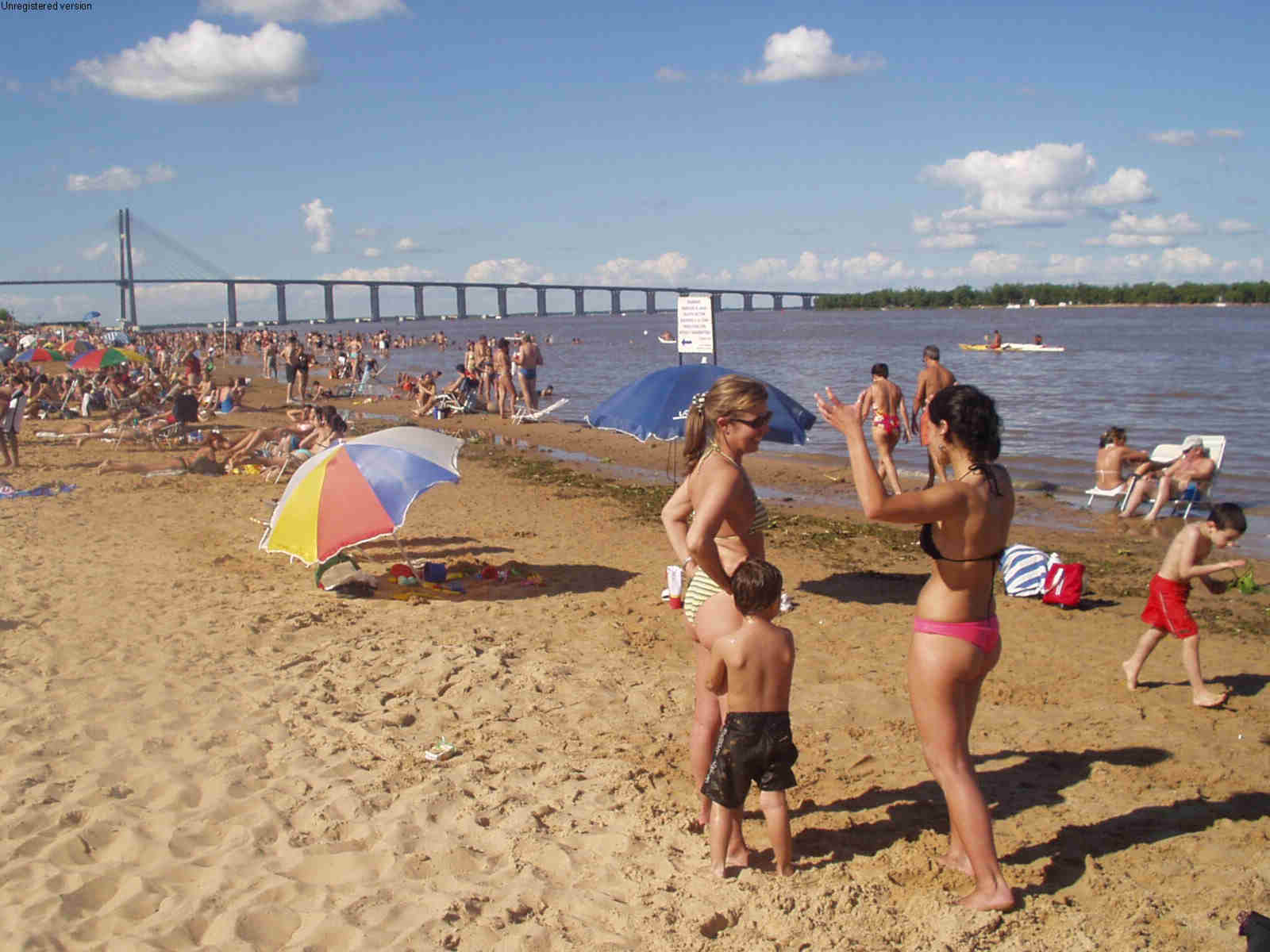 THIS NEXT CLICK HERE!! ENERGY ENHANCEMENT COURSE IN BRAZIL FOR FOUR WEEKS AT AN INCREDIBLE PRICE!! Get it now!!
email sol@energyenhancement.org for details
<> THE MOST ADVANCED AND PRODUCTIVE MEDITATION COURSE IN THE WORLD!!!!

---
"The day is short and the work is Great and the workers are Lazy. But the reward is Large and our Master urges us to make Haste."
Writings of the Abbod of Halmyrach
Speed Up the Process of Evolution, Intelligence, Emotional Stability, Energy, Kindness, Wisdom and Leadership which many courses profess to teach but which Energy Enhancement has given with both hands to the many and varied students taught by it.
STOP THE PAIN - TRANSMUTE AND DISSOLVE ALL TRAUMA AND NEGATIVE ENERGY
Testimonial From Gary Spaid a Wealth Counselor in Vail Valley, Colorado, USA.
So, what did we get? I can say that practicing the technique of Stage 4 of Level One of Energy Enhancement with Devi and Satchy gave more power to the top down approach of Meditation. I had an experience of the MAGIC!! that I so longed for in my meditation.
Sitting in the flame of Kundalini and seeing my karma burn up was a POWERFUL experience.
THE KARMA CLEARING PROCESS
THE MEDITATIONS FOR THE REMOVAL OF ENERGY BLOCKAGES, ENTITIES, IMPLANTS AND NEGATIVE EMOTIONS.
IN THIS ADVANCED INITIATORY APPRENTICE LEVEL WE LEARN HOW TO CHANNEL THE ENERGY OF THE SOUL IN ORDER TO FORGIVE EVERYTHING.
THIS HAS THE EFFECT OF DISSOLVING EVERYTHING NEGATIVE FROM THIS LIFE AND THOSE BEFORE.
ENERGY ENHANCEMENT APPRENTICE LEVEL 2 SHOWS ADVANCED ANCIENT TECHNIQUES TO REMOVE ALL ANCIENT THOUGHTFORMS AND BLOCKAGES!!!!!
FREE UP THE ENERGY BLOCKAGES WHICH SLOW DOWN THE ENERGY, TOXINS ARE DEPOSITED EVENTUALLY CAUSING CANCER, HEART DISEASE AND ORGAN FAILURE.
COME ON A MEDITATION ENERGY ENHANCEMENT APPRENTICE LEVEL 2 COURSE!!
JOIN MEDITATION SOL FOR DETAILS
IT IS SO EASY!!
MEDITATION ENERGY ENHANCEMENT APPRENTICE LEVEL 1 WILL DRAMATICALLY DECREASE YOUR NEGATIVE AND INCREASE YOUR POSITIVE ENERGIES.
ONLY MEDITATION ENERGY ENHANCEMENT APPRENTICE LEVEL 2 WILL TOTALLY REMOVE YOUR NEGATIVE ENERGY BLOCKAGES!!!
DANISA FROM THE SPAIN 2003 MEDITATION COURSE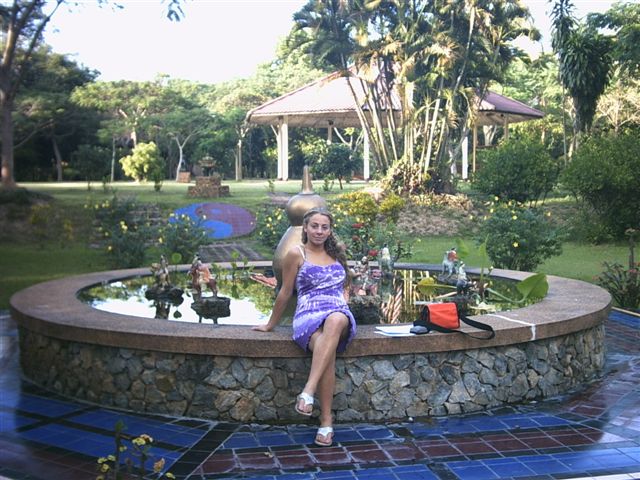 DANISA WENT TO THAILAND AFTER THE COURSE AND NOW, 2006, IS IN JAPAN TEACHING AND PRACTICING BELLY DANCING!
I've been in La Escala with Satchy and Devi for a week now, Its the longest time I've here!! and I noticed that every day I am going deeply inside of me.

When I arrived here, was very hard for me, but luckily Satchy and Devi helped me a lot and removed many of my blockages so that I can really think with my head! The first 2 days I was feeling very strange and uncomfortable inside of me. Half of myself wanted to improve and half wanted to stay like that, in a low energy level state, didn't want to grow neither change.

During these days I realized how the strategies control people and how they were controlling myself. Sometimes you are confused, sometimes happy, sometimes angry, and these don't have to be like that !!! but nobody knows! I didnt know.

Energy Enhancement Level 2 teaches you how to manage your emotions, it gives you a strong emotinonal IQ.

I feel so happy to meet Satchy and Devi, they are high spiritual teachers that can see deeply inside you, behind the mask that everybody has. They can see your soul, your real self!! If you need help you'll get it from them.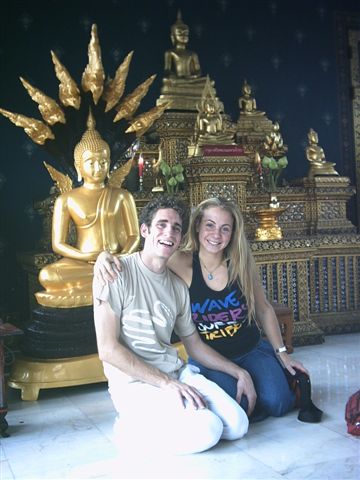 I feel so happy to meet Satchy and Devi, they are high spiritual teachers that can see deeply inside you, behind the mask that everybody has. They can see your soul, your real self!! If you need help you'll get it from them.

I've been working with my lower chakras and after I learned how to remove a blockage from my base chakra I immediately felt the energy of Kundalini flowing from down in my base chakra to up, to the head and above.

I was sitting in my meditation position and for the first time I got the sensation and feeling that my body was lifting off the ground. I was just enjoying the experience feeling the circulation of the energy, a hot and smooth sensation. My mind at that moment was free and happy.

Every day I feel a little more steady and comfortable. I am getting in touch with my deepest blockages and fears from my lower chakras, With energy enhancement level 2 I am learning how to deal with this energy and how to remove them totally. My fear is disappearing, my sadness and worries, too. Things that already existed in me and are coming out with the use of these techniques.

To sum up I think that everybody should come to do this course and learn energy enhancement techniques to improve their lives and help other people, heal themselves and their relationships to make this world a better place and to start really enjoying life.

DANISA, EE MEDITATION COURSE 2003
Danisa de Paul.
12/08/2003.

MEDITATION ENERGY ENHANCEMENT APPRENTICE LEVEL 2
The Total Removal of Energy Blockages!!!

The Total Removal of all Karma!!!

The Total Removal of Strategies!!!

The Total Removal of Disappointment!!!

The Mastery of Emotional IQ!!!

The Mastery of the Will!!!

The Healing of Addictions AND Dependency on Tobacco, Alcohol, Food, and Drugs.
Brenda Wilkinson, Co Durham.
You have both made me think about life in a very different way and I thank you both with all my love.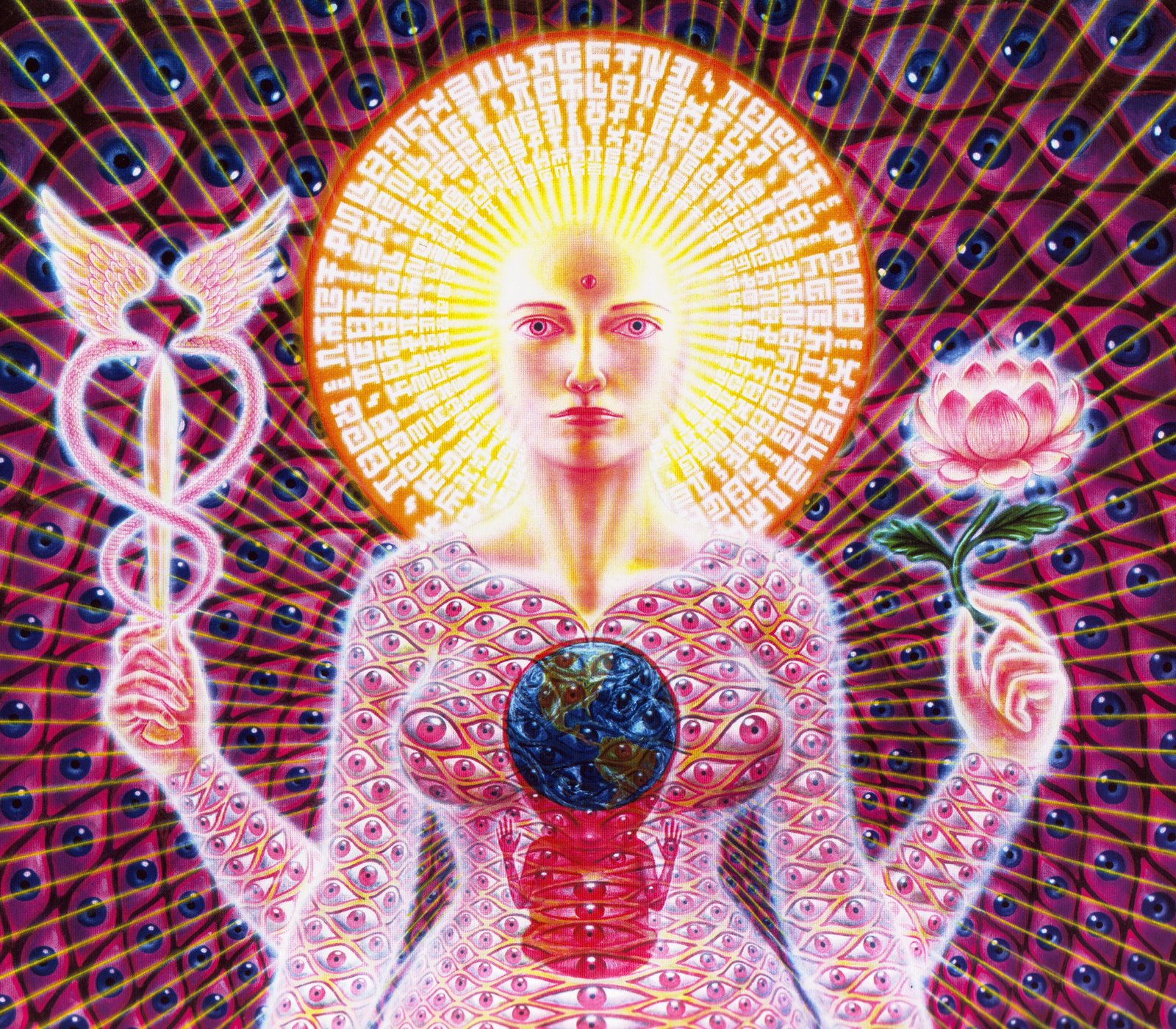 Truly, perhaps Enlightenment is next!!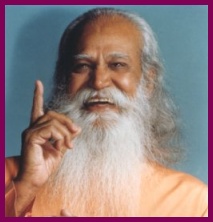 TESTIMONIALS - CLICK BELOW

https://www.energyenhancement.org/page17.htm
---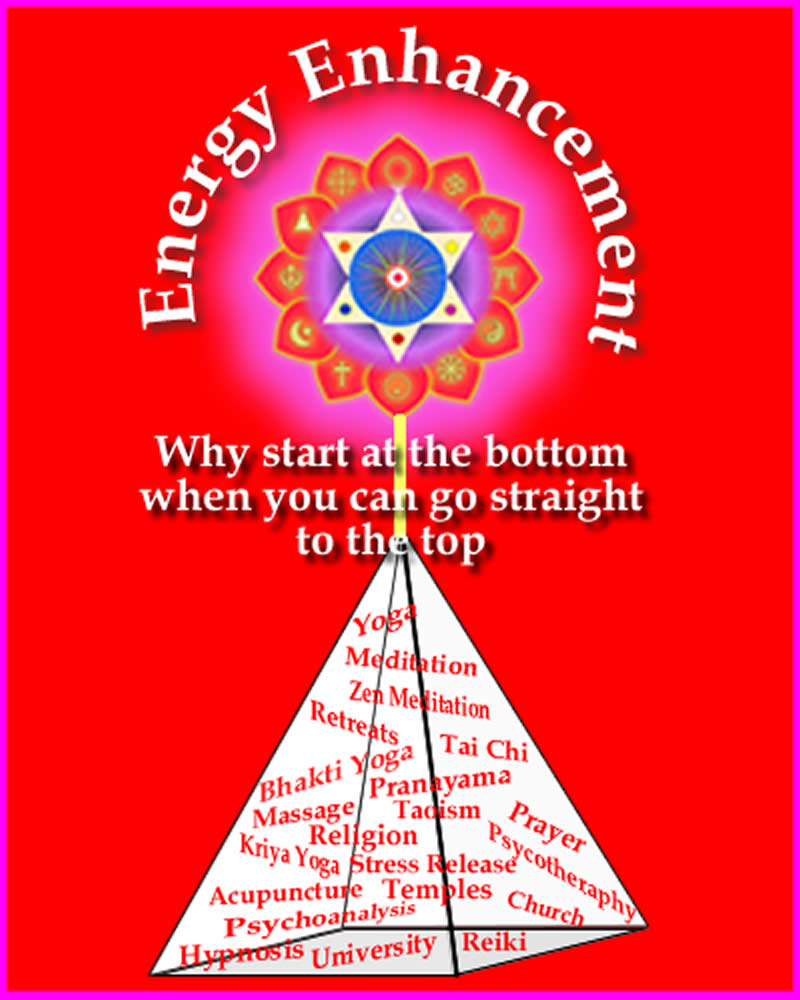 Energy Enhancement Enlightened Texts OSHO DHAMMAPADA
I REMEMBER, AT THE ASHRAM OF SIVANANDA IN RISHIKESH WHEN ENLIGHTENED CHIDANANDA CAME TO INSPECT THE NIGHTLY PROGRAM. AND THAT NIGHT THEY WERE EXPOUNDING ON THE DHAMMAPADA. LATER CHIDANANDA CAME TO COMMENT ON THE PROGRAM AND HE SAID THAT IT WAS TOO MUCH FOR THE NORMAL HOUSEHOLDER. HE SAID THESE WORDS OF THE BUDDHA WERE MEANT FOR THE MONKS AND THAT THE ENERGIES AND THE THOUGHTS WERE SO HIGH THAT IT COULD PUT OFF THE NORMAL AVERAGE STUDENT HOUSEHOLDER. I REMEMBER OSHO SAYING THE SAME THING IN THE ASHRAM IN PUNE. HE SAID THAT FOR YEARS HE HAD BEEN DUMBING DOWN THE HIGHEST THOUGHTS OF THE MASTERS BECAUSE THE PEOPLE HE WAS TALKING TO COULD NOT TAKE IT. BUT NOW, WHEN HE WAS ONLY TALKING TO HIS OWN MONKS, HIS SANNYASINS, HE COULD, FOR THE FIRST TIME TELL THE TRUTH. AND HERE IT IS... SATCHIDANAND Dhammapada-Buddhism-Buddha
THE DHAMMAPADA: THE WAY OF THE BUDDHA, VOL. 1
Chapter 5: Wakefulness is life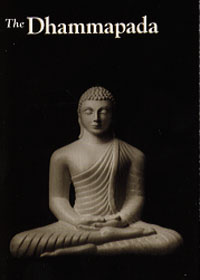 Energy Enhancement Enlightened Texts Dhammapada The Way of the Buddha, Vol. 1
WAKEFULNESS IS THE WAY TO LIFE.
THE FOOL SLEEPS
AS IF HE WERE ALREADY DEAD,
BUT THE MASTER IS AWAKE
AND HE LIVES FOREVER.
HE WATCHES.
HE IS CLEAR.
HOW HAPPY HE IS!
FOR HE SEES THAT WAKEFULNESS IS LIFE.
HOW HAPPY HE IS,
FOLLOWING THE PATH OF THE AWAKENED.
WITH GREAT PERSEVERANCE
HE MEDITATES, SEEKING
FREEDOM AND HAPPINESS.
SO AWAKE, REFLECT, WATCH.
WORK WITH CARE AND ATTENTION.
LIVE IN THE WAY
AND THE LIGHT WILL GROW IN YOU.
BY WATCHING AND WORKING
THE MASTER MAKES FOR HIMSELF AN ISLAND
WHICH THE FLOOD CANNOT OVERWHELM.
One of the most important things to be understood about man is that man is asleep. Even while he thinks he is awake, he is not. His wakefulness is very fragile; his wakefulness is so tiny it doesn't matter at all. His wakefulness is only a beautiful name, but utterly empty.
You sleep in the night, you sleep in the day; from birth to death you go on changing your patterns of sleep, but you never really awake. Just by opening the eyes don't befool yourself that you are awake. Unless the inner eyes open, unless your inside becomes full of light, unless you can see yourself, who you are, don't think that you are awake.
That is the greatest illusion man lives in. And once you accept that you are already awake, then there is no question of making any effort to be awake.
The first thing to sink deep in your heart is that you are asleep, utterly asleep. You are dreaming, day in, day out. You are dreaming sometimes with open eyes and sometimes with closed eyes, but you are dreaming, you are a dream. You are not yet a reality.
And, of course, in a dream whatsoever you do is meaningless, whatsoever you think is pointless, whatsoever you project remains part of your dreams and never allows you to see that which is. Hence Buddha's insistence...and not only Gautama the Buddha but all the buddhas have insisted on only one thing: Awake! Continuously, for centuries, their whole teaching can be contained in a single word: Be awake!
And they have been devising methods, strategies, they have been creating contexts and spaces, and energy fields in which you can be shocked into awareness. Yes, unless you are shocked, shaken to your very foundations, you will not awaken. The sleep has been so long, it has reached to the very core of your being; you are soaked in it. Each cell of your body and each fiber of your mind has become full of sleep. It is not a small phenomenon. Hence great effort is needed to be alert, to be attentive, to be watchful, to become a witness.
If on any one single theme all the buddhas of the world agree, this is the theme: that man as he is is asleep, and man as he should be should be awake. Wakefulness is the goal, and wakefulness is the taste of all their teachings. Zarathustra, Lao Tzu, Jesus, Buddha, Bahauddin, Kabir, Nanak -- all the awakened ones have been teaching one single theme, in different languages, in different metaphors, but their song is the same. Just as the sea tastes of salt -- whether the sea is tasted from the north or from the east or from the west, the sea always tastes of salt -- the taste of buddhahood is wakefulness.
But you will not make any effort if you go on believing that you are already awake; then there is no question of making any effort. Why bother? And you have created religions, gods, prayers, rituals, out of your dreams -- your gods are as much part of your dreams as anything else. Your politics is part of your dreams, your religions are part of your dreams, your poetry, your painting, your art -- whatsoever you do, because you are asleep, you make it according to your own state of mind.
The Bible says God created man in his own image -- the truth seems to be just the opposite: man has created God in his own image. Your gods are false because you are false. Your religion is pseudo because you are pseudo. Your scriptures cannot have any significance because you don't have any significance.
Two priest are playing golf. The younger one misses an easy putt and says, "Shit!" The older one berates him for this, saying that if he continues to use profanity like that God will certainly blast him with a thunderbolt. They keep playing and the younger priest misses another putt, and again says, "Shit!"
The skies suddenly open: a thunderbolt flashes out, and strikes the older priest dead. There is a pause, and the heavenly voice is heard saying in accents of thunder, "Shit!"
Your gods cannot be different from you. Who will create them? Who will give them shape and color and form? You create them, you sculpt them; they have eyes like you, noses like you -- and minds like you! The Old Testament God says, "I am a very jealous God!" Now who has created this God who is jealous? God cannot be jealous. And if God is jealous, then what is wrong in being jealous? If even God is jealous, why should you be thought to be doing something wrong when you are jealous? Then jealousy is divine.
The Old Testament God says, "I am a very angry God! If you don't follow my commandments, I will destroy you. You will be thrown into hellfire for eternity. And because I am very jealous," the God says, "don't worship anybody else. I cannot tolerate it."
Who created such a God? It must be out of our own jealousy, out of our own anger, that we have created this image.
A Jew who has a long run of bad luck goes out into the woods and lifts his voice in prayer and recrimination. "Oh, God," he asks heaven tearfully, "haven't I always been a good Jew? Haven't I always given charity, even to those damn goyim? Didn't I bring up my family decent? Never drink, swear, gamble; no bad women, nothing! Why do you do this to me God? Why? Why?"
A dark cloud suddenly appears overhead, and a tremendous voice replies, "You piss me off!"
The God certainly cannot be different from you. It is your projection, it is your shadow. It echoes you and nobody else. That's why there are so many gods in the world. The Hindus have a certain idea about God -- the Hindu idea -- it reflects the Hindu mind.
If you go back into Hindu scriptures you will be surprised. You will not be able to believe what kind of gods Hindus have created -- very sexual. Adultery is very common amongst Hindu gods, and not only do they play their games of adultery in the Hindu paradise, they can't even leave the earth alone; they come to the earth too, to rape women, to seduce simple women. They don't even leave the wives of the great seers alone. And because they have infinite power they can even appear as the husbands, they can look like the husbands. And the women have no idea who is hiding behind the facade.
Who has created these gods? -- it must have been deep down a very sexual mind.
And the same is the case with all other gods of all other religions. It is because of this that Buddha never talked about God. He said: What is the point of talking about God to people who are asleep? They will listen in their sleep. They will dream about whatsoever is said to them, and they will create their own gods -- which will be utterly false, utterly impotent, utterly meaningless. It is better not to have such gods.
That's why Buddha is not interested in talking about gods. His whole interest is in waking you up.
It is said about a Buddhist enlightened master who was sitting by the side of the river one evening, enjoying the sound of the water, the sound of the wind passing through the trees.... A man came and asked him, "Can you tell me in a single word the essence of your religion?"
The master remained silent, utterly silent, as if he had not heard the question. The questioner said, "Are you deaf or something?"
The master said, "I have heard your question, and I have answered it too! Silence is the answer. I remained silent -- that pause, that interval, was my answer."
The man said, "I cannot understand such a mysterious answer. Can't you be a little more clear?"
So the master wrote on the sand "meditation," in small letters with his finger. The man said, "I can read now. It is a little better than at first. At least I have got a word to ponder over. But can't you make it a little more clear?"
The master wrote again "MEDITATION." Of course this time he wrote in bigger letters. The man was feeling a little embarrassed, puzzled, offended, angry. He said, "Again you write meditation? Can't you be a little clear for me?"
And the master wrote in very big letters, capital letters, "M E D I T A T I O N."
The man said, "You seem to be mad."
The master said, "I have already come down very much. The first answer was the right answer, the second was not so right, the third even more wrong, the fourth has gone very wrong" -- because when you write "MEDITATION" with capital letters you have made a god out of it.
That's why the word 'God' is written with capital 'G'. Whenever you want to make something supreme, ultimate, you write it with a capital letter.
The master said, "I have already committed a sin." He erased all those words he had written, and he said, "Please listen to my first answer -- only then I am true."
Silence is the space in which one awakens, and the noisy mind is the space in which one remains asleep. If your mind continues chattering, you are asleep. Sitting silently, if the mind disappears and you can hear the chattering birds and no mind inside, a silence...this whistle of the bird, the chirping, and no mind functioning in your head, utter silence...then awareness wells up in you. It does not come from the outside, it arises in you, it grows in you. Otherwise remember: you are asleep.
A husband and wife were asleep. About 3 AM the wife dreamt of secretly meeting another man. Then she dreamt she saw her husband coming.
In her sleep she shrieked, "Heavens, my husband!"
Her husband, waking suddenly, leapt out of the window.
And remember, it is not a laughing matter; it is the reality, it is how you are living. It is how man exists in his ordinary state.
A wife tries to win back her husband's love, on the advice of a woman friend, by bringing him his slippers and pipe when he comes home late one night, giving him a tall drink, cuddling up in his lap dressed only in a silk dressing gown, and ending with the murmured offer, "Let's go upstairs, darling!"
"I might as well," says her bemused husband, "I'll get hell when I get home anyway!"
We go on living absolutely inattentive to what is happening around us. Yes, we have become very efficient in doing things. What we are doing, we have become so efficient in doing that we don't need any awareness to do it. It has become mechanical, automatic. We function like robots. We are not men yet; we are machines.
That's what George Gurdjieff used to say again and again, that man as he exists is a machine. He offended many people, because nobody likes to be called a machine. Machines like to be called gods; then they feel very happy, puffed up. Gurdjieff used to call people machines, and he was right. If you watch yourself you will know how mechanically you behave.
The Russian psychologist Pavlov, and the American psychologist Skinner, are ninety-nine point nine percent right about man: they believe that man is a beautiful machine, that's all. There is no soul in him. I say ninety-nine point nine percent they are right; they only miss by a very small margin. In that small margin are the buddhas, the awakened ones. But they can be forgiven, because Pavlov never came across a buddha -- he came across millions of people like you.
Skinner has been studying men and rats and finds no difference. Rats are simple beings, that's all; man is a little more complicated. Man is a highly sophisticated machine, rats are simple machines. It is easier to study rats; that's why psychologists go on studying rats. They study rats and they conclude about man -- and their conclusions are almost right. I say "almost," mind you, because that point one percent is the most important phenomenon that has happened: a Buddha, a Jesus, a Mohammed. These few awakened people are the real men, but where can B.F. Skinner find a buddha? Certainly not in America.
I have heard:
A man asked a rabbi, "Why didn't Jesus choose to be born in twentieth-century America?"
The rabbi shrugged his shoulders and said, "In America? It would have been impossible. Where can you find a virgin, firstly? And secondly, where will you find three wise men?"
And without a virgin mother and three wise men, how can Jesus be born?
I have heard:
In a church, the priest asked the audience, "Please stand up, all the women who are virgins!"
Just one woman with a small baby girl stood up. Certainly she was a mother, and the priest said, "Do you think yourself to be a virgin? You are a mother!"
She said, "Yes, I am -- but this girl is a virgin, and she cannot stand on her own."
Where is B.F. Skinner going to find a buddha? And even if he can find a buddha, his preconceived prejudices, ideas, will not allow him to see. He will go on seeing his rats. He cannot understand anything that rats cannot do. Now, rats don't meditate, rats don't become enlightened. And his conception of man is only a magnified form of a rat. And still I say that he is right about the greater majority of people; his conclusions are not wrong. And buddhas will agree with him about the so-called normal humanity: the normal humanity is utterly asleep. Even animals are not so asleep.
Have you seen a deer in the jungle -- how alert he looks, how watchfully he walks? Have you seen a bird sitting on the tree -- how intelligently he goes on watching what is happening all around? You move towards the bird -- there is a certain space he allows; beyond that, one step more, and he flies away. He has a certain alertness about his territory. If somebody enters into that territory then it is dangerous.
If you look around you will be surprised: man seems to be the most asleep animal on the earth.
A woman buys a parrot at an auction of the furnishings of a fancy whorehouse, and keeps the parrot's cage covered for two weeks to make it forget its profane vocabulary. When the cage is finally uncovered, the parrot looks around and remarks, "Awrrk! New house. New madam." When the woman's daughters come in, he adds, "Awrrk! New girls."
When her husband comes home that night, the parrot says, "Awrrk! Awrrk! Same old customers. Hello, Joe!"
Man is in a very fallen state. In fact, that is the meaning of the Christian parable of the fall of Adam, his expulsion. But why were Adam and Eve expelled from paradise? They were expelled because they had eaten the fruit of knowledge. They were expelled because they had become minds, and they had lost their consciousness. If you become a mind you lose consciousness -- mind means sleep, mind means noise, mind means mechanicalness.
If you become a mind you lose consciousness. Hence, the whole work that has to be done is: how to become consciousness again and lose the mind. You have to throw out of your system all that you have gathered as knowledge. It is knowledge that keeps you asleep; hence, the more knowledgeable a person is, the more asleep.
That has been my own observation too. Innocent villagers are far more alert and awake than the professors in the universities and the pundits in the temples. The pundits are nothing but parrots; the academicians in the universities are full of nothing but holy cow dung, full of absolutely meaningless noise -- just minds and no consciousness.
People who work with nature -- farmers, gardeners, woodcutters, carpenters, painters -- they are far more alert than the people that function in the universities as deans and vice-chancellors and chancellors. Because when you work with nature, nature is alert, trees are alert; their form of alertness is certainly different, but they are very alert.
Now there are scientific proofs of their alertness. If the woodcutter comes with an axe in his hand and with the deliberate desire to cut the tree, all the trees that see him coming tremble. Now there are scientific proofs about it; I am not talking poetry, I am talking science when I say this. Now there are instruments to measure whether the tree is happy or unhappy, afraid or unafraid, sad or ecstatic. When the woodcutter comes, all the trees that see him start trembling. They become aware that death is close by. And the woodcutter has not cut any tree yet -- just his coming....
And one thing more, far more strange: if the woodcutter is simply passing by there with no deliberate idea to cut a tree, then no tree becomes afraid. It is the same woodcutter, with the same axe. It seems that his intention to cut a tree affects the trees. It means that his intention is being understood; it means the very vibe is being decoded by the trees.
And one more significant fact has been observed scientifically: that if you go into the forest and kill an animal, it is not only the animal kingdom around that becomes shaken, but trees also. If you kill a deer, all the deer that are around feel the vibe of murder, become sad; a great trembling arises in them. Suddenly they are afraid for no particular reason at all. They may not have seen the deer being killed, but somehow, in a subtle way, they are affected -- instinctively, intuitively. But it is not only the deer which are affected -- the trees are affected, the parrots are affected, the tigers are affected, the eagles are affected, the grass leaves are affected. Murder has happened, destruction has happened, death has happened -- everything that is around is affected.
Man seems to be the most asleep....
These sutras of Buddha have to be meditated on deeply, imbibed, followed.
WAKEFULNESS IS THE WAY TO LIFE.
You are alive only in the proportion that you are aware. Awareness is the difference between death and life. You are not alive just because you are breathing, you are not alive just because your heart is beating. Physiologically you can be kept alive in a hospital, without any consciousness. Your heart will go on beating and you will be able to breathe. You can be kept in such a mechanical arrangement that you will remain alive for years -- in the sense of breathing and the heart beating and the blood circulating. There are now many people around the world in advanced countries who are just vegetating in the hospitals, because advanced technology has made it possible for your death to be postponed indefinitely -- for years, for centuries, you can be kept alive. If this is life, then you can be kept alive. But this is not life at all. Just to vegetate is not life.
Buddhas have a different definition. Their definition consists of awareness. They don't say you are alive because you can breathe, they don't say you are alive because your blood circulates; they say you are alive if you are awake. So except for the awakened ones nobody is really alive. You are corpses -- walking, talking, doing things -- you are robots.
WAKEFULNESS IS THE WAY TO LIFE, says Buddha. Become more wakeful and you will become more alive. And life is God -- there is no other God. Hence Buddha talks about life and awareness. Life is the goal and awareness is the methodology, the technique to attain it.
THE FOOL SLEEPS....
And all are asleep, so all are foolish. Don't feel offended. The facts have to be stated as they are. You function in sleep; that's why you go on stumbling, you go on doing things you don't want to do. You go on doing things you have decided not to do. You go on doing things you know are not right to do, and you don't do things which you know are right.
How is this possible? Why can't you walk straight? Why do you go on getting trapped into bypaths? Why do you go on going astray?
A young man with a fine voice is asked to take part in a pageant play, though he tries to beg off, saying he always gets embarrassed under such circumstances. He is assured it will be very simple, and he will have only one line to say: "I come to snatch a kiss, and dart into the fray. Hark! I hear a pistol shot..." and then stride offstage.
At the performance he comes onstage, very embarrassed already by the tight-fitting colonial knee-breeches he has been made to put on at the last moment, and becomes completely unstrung at the sight of the beautiful heroine lying back on a garden seat, awaiting him, in a white gown. He clears his throat and announces: "I come to kiss your snatch -- no! -- snatch a kiss, and fart into the dray -- I mean, dart into the fray! Hark! -- I hear a shistol pot -- no! -- a shostil pit, a pistil shit. Oh, bat shit, rat shit, shit on you all! I never wanted to be in this damned play anyhow!"
This is what is happening. Watch your life: everything that you go on doing is so confused and so confusing. You don't have any clarity, you don't have any perceptiveness. You are not alert. You can't see! You can't hear! Certainly, you have ears so you can hear, but there is nobody inside to understand it. Certainly you have eyes so you can see, but there is nobody present inside. So your eyes go on seeing and your ears go on listening, but nothing is understood.
If you really had eyes you would see God everywhere. And if you could hear you would hear the celestial music, you would hear the harmony of existence.
And on each step you stumble, on each step you commit something wrong. And still you go on believing that you are aware. Drop that idea completely. Dropping it is a great leap, a great step, because once you drop the idea that "I am aware" you will start seeking and searching for ways and means to be aware. So the first thing to sink into you is that you are asleep, utterly asleep.
Modern psychology has discovered a few things which are significant; although they have been discovered only intellectually, still it is a good beginning. If intellectually they have been discovered, then sooner or later existentially also they will be experienced.
Freud is a great pioneer; of course, not a buddha, but still a man of great significance, because he was the first to make the idea accepted by the larger part of humanity that man has a great unconscious hidden in him. The conscious mind is only one tenth, and the unconscious mind is nine times bigger than the conscious.
Then his disciple, Jung, went a little further, a little deeper, and discovered the collective unconscious. Behind the individual unconscious there is a collective unconscious. Now somebody is needed to discover one thing more which is there, and I hope.... Sooner or later the psychological investigations that are going on, on both sides of the Iron Curtain, are bound to discover it -- the cosmic unconscious. Buddhas have talked about it.
So we can say: the conscious mind, a very fragile thing, a very small part of your being. Behind the conscious is the subconscious mind -- vague. You can hear its whispering but you cannot figure it out. It is always there, behind the conscious, pulling its strings.
Third: the unconscious mind which you come across only in dreams or when you take drugs. Then, the collective unconscious mind. You come across it only when you go into a very deep inquiry into your unconscious mind; then you come across the collective unconscious. And if you go still further, deeper, you will come to the cosmic unconscious.
The cosmic unconscious is nature. The collective unconscious is the whole of humanity that has lived up to now, it is part of you. The unconscious is your individual unconscious that the society has repressed in you, that has not been allowed expression. Hence it comes by the back door in the night, in your dreams. And the conscious mind...I will call it the so-called conscious mind because it is only so-called. It is so tiny, just a flicker, but even if it is just a flicker it is important because it has the seed; the seeds are always small. It has great potential.
Now a totally new dimension is opening up. Just as Freud opened the dimension below the conscious, Sri Aurobindo opened the dimension above the conscious. Freud and Sri Aurobindo are the two most important people of this age. Both are intellectuals, neither of them is an awakened person, but both have done a great service to humanity. Intellectually they have made us aware that we are not so small as we appear from the surface, that the surface is hiding great depths and heights.
Freud went into the depths, Sri Aurobindo tried to penetrate into the heights. Above our so-called conscious mind is the real conscious mind; that is attained only through meditation. When your ordinary conscious mind is added to meditation, when the ordinary conscious mind is plus meditation, it becomes the real conscious mind. Beyond the real conscious mind is the superconscious mind.
When you are meditating you have only glimpses. Meditation is a groping in the dark. Yes, a few windows open up, but you fall back again and again. Superconscious mind means samadhi -- you have attained a crystal-clear perceptiveness, you have attained an integrated awareness. Now you cannot fall below it; it is yours. Even in sleep it will remain with you.
Beyond the superconscious is the collective superconscious; the collective superconscious is what is known as "gods" in religions. And beyond the collective superconscious is the cosmic superconscious which even goes beyond gods. Buddha calls it nirvana, Mahavira calls it kaivalya, Hindu mystics have called it moksha; you can call it the truth.
These are the nine states of your being, and you are just living in a small corner of your being -- the tiny conscious mind; as if somebody has a palace and has completely forgotten about the palace and has started living on the porch -- and thinks this is all.
Freud and Sri Aurobindo are both great intellectual giants, pioneers, philosophers, but both are doing great guesswork. Instead of teaching students the philosophy of Bertrand Russell, Alfred North Whitehead, Martin Heidegger, Jean-Paul Sartre, it would be far better if people were taught more about Sri Aurobindo, because he is the greatest philosopher of this age. But he is completely neglected, ignored by the academic world -- for a certain reason.
The reason is, even to read Sri Aurobindo will make you feel that you are unaware; and he himself is not a buddha yet, but still he will create a very embarrassing situation for you. If he is right, then what are you doing? Then why are you not exploring the heights of your being?
Freud was accepted with great resistance, but finally he was accepted. Sri Aurobindo is not even accepted yet. In fact there is not even any opposition to him; he is simply ignored. And the reason is clear. Freud talks about something below you -- that is not so embarrassing; you can feel good knowing that you are conscious, and below your consciousness there is subconsciousness and unconsciousness and collective unconsciousness. But those states are all below you; you are at the top, you can feel very good. But if you study Sri Aurobindo, you will feel embarrassed, offended, because there are higher states than you -- and man's ego never wants to accept that there is anything higher than him. Man wants to believe that he is the highest pinnacle, the climax, the Gourishankar, the Everest -- that there is nothing higher than him....
That's why the modern man wants to deny God, because to accept God means you have to accept something higher than you. And the modern ego is so puffed up that the modern mind says there is no God and there is no beyond and there is no afterlife. And it feels very good -- denying your own kingdom, denying your own heights, you feel very good. Look at the foolishness of it.
Buddha is right. He says:
THE FOOL SLEEPS
AS IF HE WERE ALREADY DEAD,
BUT THE MASTER IS AWAKE
AND HE LIVES FOREVER.
Awareness is eternal, it knows no death. Only unawareness dies. So if you remain unconscious, asleep, you will have to die again. If you want to get rid of this whole misery of being born and dying again and again, if you want to get rid of the wheel of birth and death, you will have to become absolutely alert. You will have to reach higher and higher into consciousness.
And these things are not to be accepted on intellectual grounds; these things have to become experiential, these things have to become existential. I am not telling you to be convinced philosophically, because philosophical conviction brings nothing, no harvest. The real harvest comes only when you make great effort to wake yourself up.
But these intellectual maps can create a desire, a longing in you; can make you aware of the potential, of the possible; can make you aware that you are not what you appear to be -- you are far more.
THE FOOL SLEEPS AS IF HE WERE ALREADY DEAD, BUT THE MASTER IS AWAKE AND HE LIVES FOREVER.
HE WATCHES.
HE IS CLEAR.
Simple and beautiful statements. Truth is always simple and always beautiful. Just to see the simplicity of these two statements...but how much they contain -- worlds within worlds, infinite worlds. HE WATCHES. HE IS CLEAR.
The only thing that has to be learned is watchfulness. Watch! Watch every act that you do. Watch every thought that passes in your mind. Watch every desire that takes possession of you. Watch even small gestures -- walking, talking, eating, taking a bath. Go on watching everything. Let everything become an opportunity to watch.
Don't eat mechanically, don't just go on stuffing yourself -- be very watchful. Chew well and watchfully...and you will be surprised how much you have been missing up to now, because each bite will give you tremendous satisfaction; if you eat watchfully, it will become more tasteful. Even ordinary food tastes if you are watchful; and if you are not watchful, you can eat the most tasteful food but there will be no taste in it, because there is nobody to watch. You simply go on stuffing yourself.
Eat slowly, watchfully; each bite has to be chewed, tasted. Smell, touch, feel the breeze and the sunrays. Look at the moon and become just a silent pool of watchfulness, and the moon will be reflected in you with tremendous beauty. Move in life remaining continuously watchful.
Again and again you will forget. Don't become miserable because of that; it is natural. For millions of lives you have never tried watchfulness, so it is simple, natural, that you go on forgetting again and again. But the moment you remember, again watch.
Remember one thing: when you remember that you have forgotten watching, don't become repentful, don't repent; otherwise, again you are wasting time. Don't feel miserable: "I missed again." Don't start feeling, "I am a sinner." Don't start condemning yourself, because this is a sheer waste of time. Never repent for the past! Live in the moment. If you had forgotten, so what? It was natural -- it has become a habit, and habits die hard. And these are not habits imbibed in one life; these are habits imbibed in millions of lives. So if you can remain watchful even for a few moments, feel thankful to God -- feel thankful. Even those few moments are more than expected.
HE WATCHES. HE IS CLEAR.
And when you watch, a clarity arises. Why does clarity arise out of watchfulness? Because the more watchful you become, the more all your hastiness slows down. You become more graceful. As you watch, your chattering mind chatters less, because the energy that was becoming chattering is turning and becoming watchfulness -- it is the same energy! Now more and more energy will be transformed into watchfulness and the mind will not get its nourishment. Thoughts will start becoming thinner, they will start losing weight. Slowly slowly, they will start dying. And as thoughts start dying, clarity arises. Now your mind becomes a mirror.
HOW HAPPY HE IS! And when one is clear, one is blissful. It is confusion that is the root cause of misery; it is clarity that is the foundation of blissfulness.
HOW HAPPY HE IS!
FOR HE SEES THAT WAKEFULNESS IS LIFE.
And now he knows there is no death, because wakefulness can never be destroyed. When death comes, you will watch it too. You will die watching; watching will not die. Your body will disappear, dust unto dust, but your watchfulness will remain; it will become part of the cosmic whole. It will become cosmic consciousness.
In these moments the seers of the Upanishads declare, "Aham brahmasmi! -- I am the cosmic consciousness!" It is in such spaces that al-Hillaj Mansoor announced, "Ana'l haq! -- I am the truth!"
These are the heights which are your birthright. If you are not getting them, only you are responsible and nobody else.
HOW HAPPY HE IS! FOR HE SEES THAT WAKEFULNESS IS LIFE.
HOW HAPPY HE IS,
FOLLOWING THE PATH OF THE AWAKENED.
WITH GREAT PERSEVERANCE
HE MEDITATES, SEEKING
FREEDOM AND HAPPINESS.
Listen to these words very attentively: WITH GREAT PERSEVERANCE.... Unless you bring total effort to waking yourself up it is not going to happen. Partial efforts are futile. You cannot be just so-so, you cannot be just lukewarm. It is not going to help. Lukewarm water cannot evaporate, and lukewarm efforts to be alert are bound to fail. Transformation happens only when you put your total energy into it. When you are boiling at a hundred degrees heat, then you evaporate, then the alchemical change happens. Then you start rising up.
Have you not watched? -- water flows downwards, but vapor rises upwards. Exactly the same happens: unconsciousness goes downwards, consciousness goes upwards. And one thing more: upwards is synonymous with inwards, and downwards is synonymous with outwards. Consciousness goes inwards, unconsciousness goes outwards. Unconsciousness makes you interested in others -- things, people, but it is always the others. Unconsciousness keeps you completely in darkness; your eyes go on being focused on others. It creates a kind of exteriority, it makes you extroverts. Consciousness creates interiority, it makes you introverts; it takes you inward, deeper and deeper.
And deeper and deeper also means higher and higher; they grow simultaneously, just as a tree grows. You only see it going upwards, you don't see the roots going downwards. But first the roots have to go downwards, only then can the tree go upwards. If a tree wants to reach the sky, then it will have to send roots to the very bottom, to the lowest depths possible. The tree grows simultaneously in both directions. In exactly the same way consciousness grows upwards...downwards, it sends its roots into your being.
I talked about nine states of consciousness. Your branches of consciousness will go upwards, from conscious -- so-called conscious -- to real conscious, from real conscious to superconscious, from superconscious to collective conscious, from collective conscious to cosmic conscious. And your roots will be growing from so-called conscious to subconscious, from subconscious to unconscious, from unconscious to collective unconscious, from collective unconscious to cosmic unconscious. The moment your roots reach nature, your flowers start blooming in God. Hence nature and God are not divided -- in the awakened one they are bridged.
The really awakened one is not against nature, cannot be; he is all for nature. In fact, he helps you to go both ways -- on one side into nature, on the other side into God. That's my effort here. I would like you to be natural, so natural that your roots go to the deepest core of your being -- because that is the only way to help you grow upwards. Roots have to be strongly in the soil, so strong that they can support a high-rising cedar of Lebanon. If it has to go hundreds of feet upwards, it will need great roots. Because of this I am being misunderstood all over this country particularly, and all over the world in general.
Roots have to reach to the sex energy, because that is the lowest, the bottom in you; only then can your flowers bloom in superconsciousness, in samadhi. The lotus can bloom only if it is rooted in the mud deep down in the lake. This is possible only with great perseverance. Man as he is is very lazy; because he is asleep he is lazy.
This story is of a husband and wife who agree that whoever speaks first will have to close the street door which has accidentally been left open. Robbers find the open door, enter, and seeing the silent couple making no move, eat the food on the table, take all the valuables, and finally rape the wife, and propose to shave off the husband's beard.
"Alright," the husband cries at that point, "I'll close the goddamn door!"
People are really lazy, utterly lazy. Laziness is part of sleep. Hence, perseverance, effort, continuous effort, constant effort, will be needed. You will fall back again and again. You are in the state of a drunkard; hence falling backward is forgivable. But the moment you recognize, whenever a ray of light happens and you remember, put your total energy into it again. Don't remain a fool, don't remain asleep, don't remain a drunkard.
There were these three drunkards walking down the street. One was carrying a loaf of bread, the other a jug of wine and the third a car door. As they were walking along, a policeman stopped them and asked, "Where are you going?"
"On a picnic," replied the man with the bread.
"On a picnic?" said the cop. "The bread I can understand -- you can eat it when you get hungry; the wine you can drink when you get thirsty. But why the car door? -- that I can't understand."
"Well," said the man with the door, "if it gets too cold I can roll up the window."
You will have to come out of many layers of drunkenness. Greed is a state of drunkenness, and everybody is greedy -- greedy for more. Mind continuously asks for more and more, and the demand is never-ending. If you are after money, more money. If you are after political power, more power. If you are after prestige, more prestige. If you are interested in becoming humble, then more humbleness, because you have to be the most humble man in the world. If you are after renunciation, then more and more renunciation. There is never any end to this constant demand of the mind -- more....
Greed is a drunkenness, it is a sleep. So is anger. Have you not observed that in anger you can do things which you cannot do ordinarily? You say things for which you repent later on. And you cannot believe later on that you uttered such nonsense, that you are capable of uttering such nonsense. What happens when you are angry? You are in a state of drunkenness.
Become more watchful and anger will be less and greed will be less and jealousy will be less.
I don't say to you: Don't be angry, because that's what has been said to you down the ages. Your so-called saints have been telling you, "Don't be angry!" so you have learned ways of repressing anger. But the more you repress anger, the bigger the unconscious you are creating in yourself. You are throwing things into the basement, and then you will be afraid to enter into the basement, because all these things -- anger and greed and sex -- are there. You know! You have been throwing them there. All kinds of rubbish are there, and dangerous, poisonous. You will not be ready to go in.
That's why people don't want to go in, because going in means encountering all these things. And nobody wants to encounter these things; one wants to avoid them. For thousands of years you have been told to repress, and because of repression you have become more and more unconscious. I cannot say to you repress. I would like to say to you just the opposite: don't repress -- watch, be alert. When anger arises, sit down in your room, close your doors and watch it.
You know only two ways: either to be angry, be violent, destructive, or to repress it. You don't know the third way, and the third way is the way of the buddhas: neither indulge nor repress -- watch. Indulgence creates habit. If you become angry today and again tomorrow, and the day after tomorrow again, you are creating a habit; you are conditioning yourself to be more and more angry.
So indulgence cannot take you out of it. That's where the modern growth movement is stuck. Encounter groups, primal therapy, gestalt, bioenergetics...and so many beautiful things are happening in the world, but they are stuck at a certain point. Their problem is: they teach expression -- and it is good, it is far better than repression. If there is only this choice, repress or express, then I would suggest express. But this is not the real choice; there is a third alternative far more important than both these. If you express, you become habitual; you learn by doing it again and again -- you can't get out of it.
In this commune there are at least fifty therapy groups running, for a certain reason. It is just to balance the thousands of years of repression; it is just to balance. It is just to bring to light all that you have repressed as Christians, Hindus, Mohammedans, Jainas, Buddhists. It is just to undo the centuries' old harm that has been done to you.
But remember, these groups are not the end; they only prepare you for meditation. They are not the goal; they are just simple means to undo the wrong of the past. Once you have thrown out of your system all that you have been repressing all along, I have to lead you into watchfulness. Now it will be easier to watch.
But you are not to become a group-addicted person, you are not to become a groupie. There are people now in the world who are group-addicted; they go from one group to another. One encounter finishes -- then another marathon, then gestalt, then this and that.... After just a few days the itch arises -- because where to express? In the normal society they cannot express, they have to repress.
So the group becomes just an outlet. The normal society forces you to repress, the group helps you to express but you are not really growing. Again you will be back in the normal society, again repressing. And if you express in the normal society, you will be getting into far more dangerous situations. You may murder somebody -- you have so much anger. You will be in jail, imprisoned forever. Or if you go on fighting with everybody -- if you slap the boss in the office, if you beat your wife, your children, your husband -- then your whole life will become a chaos, it will be impossible to live it. So after a few days of accumulation you need another encounter. A few days of encountering and you feel unburdened; back in society you will be burdened again.
This is not going to help. This is a temporary relief. You can scream to your heart's desire in a primal therapy group, but if you start screaming on the road, then you will be taken to the police station. You can scream in a group context -- it is allowed, helped, provoked; you are persuaded to scream, because since your childhood you have been repressing it. It has become a wound; it needs to be opened. If the pus oozes out and the wound is left open to the winds and to the sun and to the rain, it will heal itself, because you have a healing energy; it is inbuilt. But back in the society again...how long can you remain in a primal therapy group? Back in the same old society again, you will have to repress; you cannot go on screaming there.
Then the scream gathers, then the steam gathers. Then one day you have to go into the group again. This is a temporary relief; good as far as it goes, but it cannot make you a buddha. That's where this commune is different from institutes like Esalen. They end with groups -- we begin with groups. Where they end, that's exactly the point from where we begin.
And it is not a coincidence that thousands of therapists have become interested in my work. They have come here.... Among my sannyasins, the greatest group from any profession is that of psychotherapists. A great need is felt now all over the world that encounter, primal therapy, gestalt, can help a little bit to unburden people, but they cannot help to make them buddhas -- they cannot help them to become awakened.
Indulgence creates habit, repression gathers the poison within. In indulgence you throw the poison on others, but they are not going to remain silent -- they will throw it back. It becomes a match: you throw your anger on others, they throw their anger on you -- but nobody is helped, everybody is harmed and hurt.
And if you repress.... Because of this futility of indulgence, priests invented repression. It keeps you out of danger. Repression keeps you a good citizen, a gentleman. It keeps you out of the dangers of getting caught by the law, getting caught into enmity; it keeps you smooth. Repression helps you to become a better social person, that's true. But it makes you a wound inside, just a wound, and the pus goes on gathering inside. Outside it functions as a lubricating agent, but inside you become more and more mad.
If this society and this century are the maddest in the whole history, the credit goes to the past. Five thousand years of saintly advice to people -- the credit goes to those saints. If people are becoming mad, if people are becoming insane, if people are committing suicide, if people are becoming murderous, the credit certainly goes to all your so-called saints, priests, preachers, leaders. They are responsible for it.
Just the other day I was telling you the Canadian government wants to investigate, make a deep investigation of this commune because one American citizen who was a sannyasin has committed suicide, and another American who was a sannyasin has gone mad too. Now, I wonder: the person who has committed suicide was sixty years old. He has been a Christian for sixty years, but Christianity is not investigated. And he has been a sannyasin for not even sixty days! The credit goes to Christianity, not to me.
The man who went mad was a Protestant. Now, I am condemned because he was a sannyasin, but the Protestant church is not condemned. And he was brought up as a Protestant, he lived as a Protestant for thirty-five years, and for just a few days he was a sannyasin. Now, American society is not condemned.
This is strange logic...and I am trying to help people. When he had come here, he was already mad. He has come here after six years of psychoanalysis; because psychoanalysis could not help him he had come here and became a sannyasin. Because the Protestant church and the priests could not help him, he had come here and become a sannyasin. But they had done such a good job that it was difficult to bring him back down to earth.
And he did not remain here for long; he was here for only three weeks. Now, the credit cannot go to me. If he becomes mad, I cannot be held responsible. But this strange logic is there.
Here, also, the same logic continues. If a sannyasin misbehaves, I am condemned. But so many Hindus are put in jail every day -- Hinduism is not condemned. So many Mohammedans misbehave, but Mohammedanism is not condemned. If a Sikh murders somebody, Sikhism is not condemned. This is a very stupid and absurd world.
People come to me for help. Many are helped. Ninety-nine percent of people are helped. But the one percent has been damaged so much that it is almost impossible to help them. They can also be helped, but I am not allowed to help them.
For example, an exhibitionist comes here who once in a while exposes himself naked. Now, he can be helped, easily helped -- if he is allowed to move naked. He is not dangerous; he is not doing any harm to anybody. He simply has this eccentric idea...he enjoys it to shock you. This is the way of shocking you, this is the way of gaining attention: he exposes himself naked. If he is simply allowed to move naked and nobody pays any attention to him, he will be cured.
The cure is simple, very simple! Don't be shocked, and don't pay attention. It is to shock you and to get your attention that he is an exhibitionist. If nobody pays any attention, if he comes naked to you and you talk to him as if he is not naked, he will be puzzled. He will not be able to believe what is happening. He will go and look in the mirror to see whether he is naked or not! And what is the point? If nobody pays any attention and nobody is shocked, he may try wearing clothes -- maybe these are strange people and they can be shocked by wearing clothes!
People can be helped, but the society does not allow me to help them. Even that one percent can be cured, because nobody is really incurable. But time will be needed, perseverance will be needed.
Buddha says: WITH GREAT PERSEVERANCE HE MEDITATES, SEEKING FREEDOM AND HAPPINESS.
Meditate -- meditation means watchfulness -- and you will attain to freedom and bliss.
SO AWAKE, REFLECT, WATCH.
WORK WITH CARE AND ATTENTION.
LIVE IN THE WAY
AND THE LIGHT WILL GROW IN YOU.
The light grows of its own accord. You simply become more silent, more watchful, more meditative, and the light descends in you -- of its own accord. You need not go anywhere.
BY WATCHING AND WORKING
THE MASTER MAKES FOR HIMSELF AN ISLAND
WHICH THE FLOOD CANNOT OVERWHELM.
Your watchfulness becomes an island, a citadel, which no passion, no lust, no greed, no anger, can possess. With that island, for the first time you become an integrated individual. For the first time you become a human being.
This human being is absolutely needed today, this new human being -- homo novus.
Enough for today.
Energy Enhancement Enlightened Texts Dhammapada The Way of the Buddha, Vol. 1
CARLOS CASTANEDA...
A Separate Reality
You think about yourself too much and that gives you a strange fatigue that makes you shut off the world around you and cling to your arguments.

A light and amenable disposition is needed in order to withstand the impact and the strangeness of the knowledge I am teaching you. Feeling important makes one heavy, clumsy, and vain. To be a man of knowledge one needs to be light and fluid.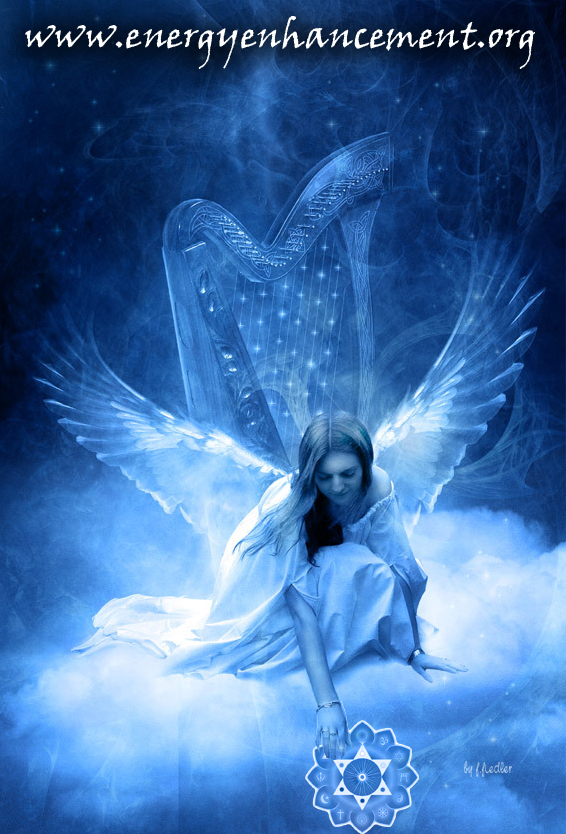 One has to reduce to a minimum all that is unnecessary in one's life.

Once you decide something put all your petty fears away. Your decision should vanquish them. I will tell you time and time again, the most effective way to live is as a warrior. Worry and think before you make any decision, but once you make it, be on your way free from worries or thoughts; there will be a million other decisions still awaiting you. That's the warrior's way.

A warrior thinks of his death when things become unclear. The idea of death is the only thing that tempers our spirit.

To be a warrior you have to be crystal clear.

My acts are sincere but they are only the acts of an actor because everything I do is controlled folly. Everything I do in regard to myself and my fellow men is folly, because nothing matters.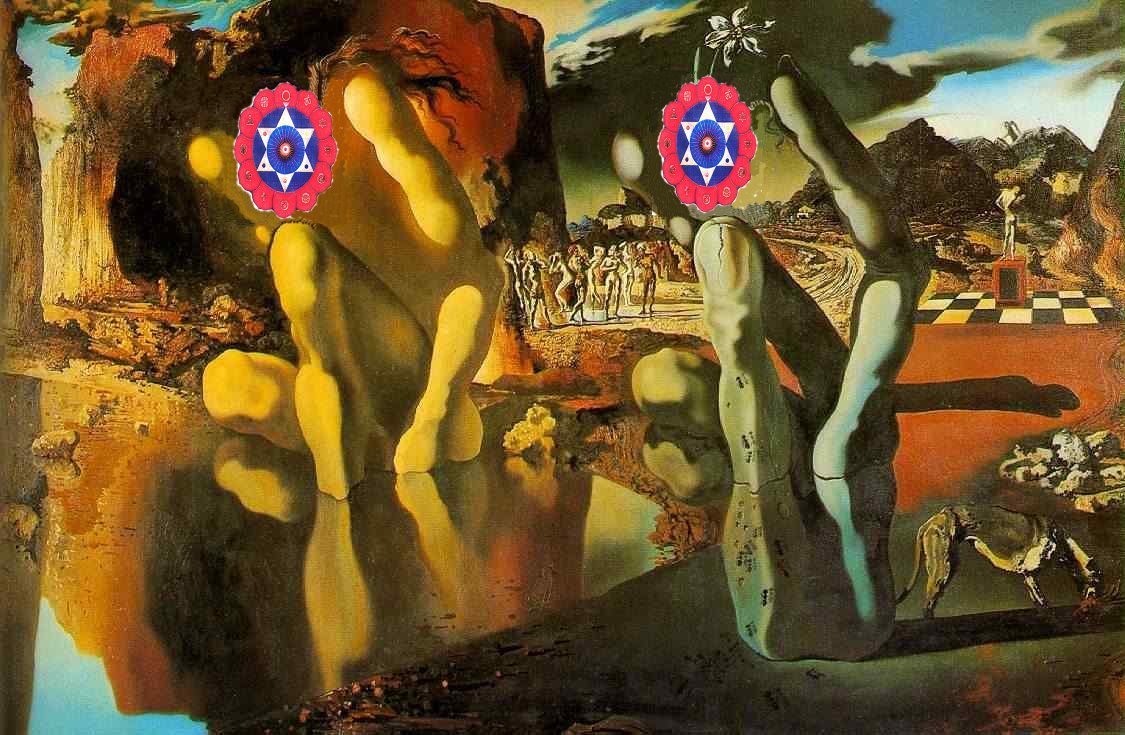 DALI - THE NARCISSISTIC PERSONALITY
Certain things in your life matter to you because they're important; your acts are certainly important to you, but for me, not a single thing is important any longer, neither my acts nor the acts of any of my fellow men. I go on living though, because I have my will . Because I have tempered my will throughout my life until it's neat and wholesome and now it doesn't matter to me that nothing matters. My will controls the folly of my life.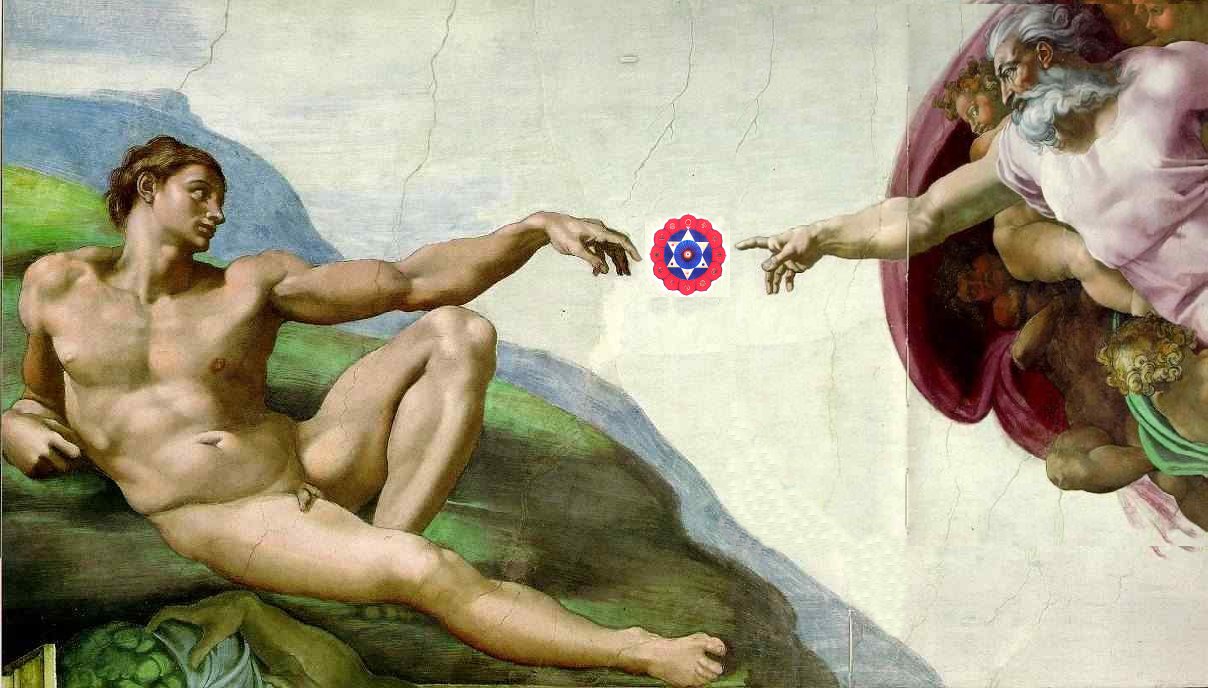 THE WILL
Once a man learns to see he finds himself alone in the world with nothing but folly. Your acts, as well as the acts of your fellow men in general, appear to be important to you because you have learned to think they are important.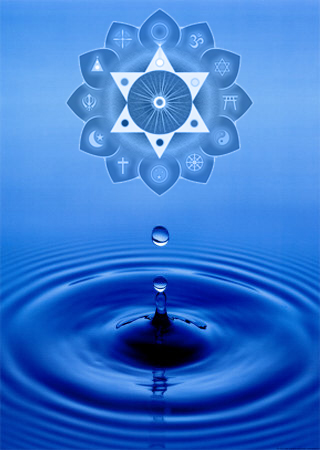 WE ARE THE SELF IMPORTANT DROP WHO NEEDS TO MERGE WITH THE SOUL OCEAN


We learn to think about everything, and then we train our eyes to look as we think about the things we look at. We look at ourselves already thinking that we are important. And therefore we've got to feel important! But then when a man learns to see , he realizes that he can no longer think about the things he looks at, and if he cannot think about what he looks at everything becomes unimportant. Everything is equal and therefore unimportant.


We need to look with our eyes to laugh. When our eyes see , everything is so equal that nothing is funny. My laughter, as well as everything I do is real but it also is controlled folly because it is useless; it changes nothing and yet I still do it.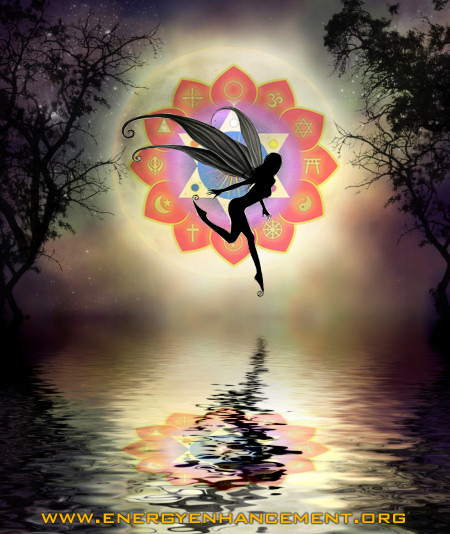 THE SOUL FLOATS FREE AS A WILL O' THE WISP ABOVE THE LAKE OF THE EMOTIONS


One must always choose the path with heart in order to be at one's best, perhaps so one can always laugh.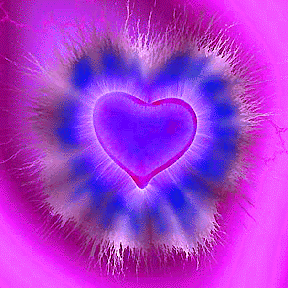 You don't understand me now because of your habit of thinking as you look and thinking as you think. By "thinking" I mean the constant idea that we have of everything in the world. Seeing dispels that habit and until you learn to see you will not really understand what I mean.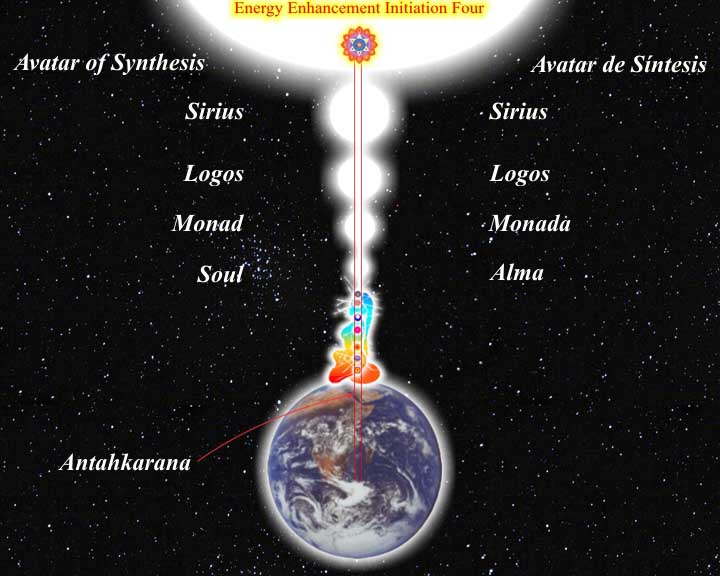 The ability to create EnTheosiasm is one of the Teachings of Energy Enhancement Satchidanand... If you are egoless. And here we are talking about the dissolution of the ego. One creates the ability within oneself to act with enthusiasm. When one is in alignment with your True Will, A Path with Heart, The Energy of your Soul. As above, So below... This only Truly comes about when one becomes a Soul Infused Being. And one becomes a Soul Infused Being when the Selfish Ego, your importance, has been removed totally from the Personality. This is the State of Enlightenment. The little i is man disconnected from the Soul the crown chakra is blocked from connecting with the soul. The big I is the Antahkarana - a column of energy connrcting crown chakra with soul chakra. When there is complete alignment between the man and the Soul and the crown chakra connects upwards into the center of the universe with soul energy. This is Energy Enhancement Level 1, Initiation 4. THIS IS THE ANTAHKARANA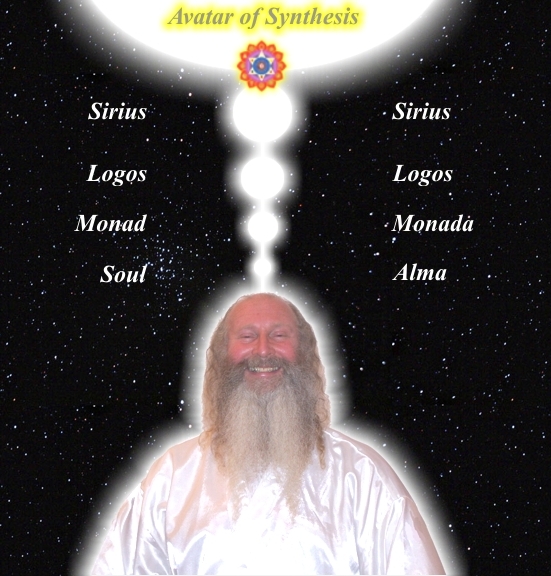 ---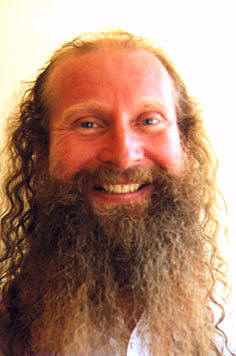 THE ONLINE EE E-BOOK FREE CHAPTER!!

Master Energy Enhancement Satchidanand

"Energy Enhancement gives you Energy and Peace. It Quickens the Meditative process, makes it faster, because now,

Enlightenment is not enough!"
---

Our lot as men is to learn. I have learned to see and I tell you that nothing really matters. A man of knowledge lives by acting, not by thinking about acting, nor by thinking about what he will think when he has finished acting.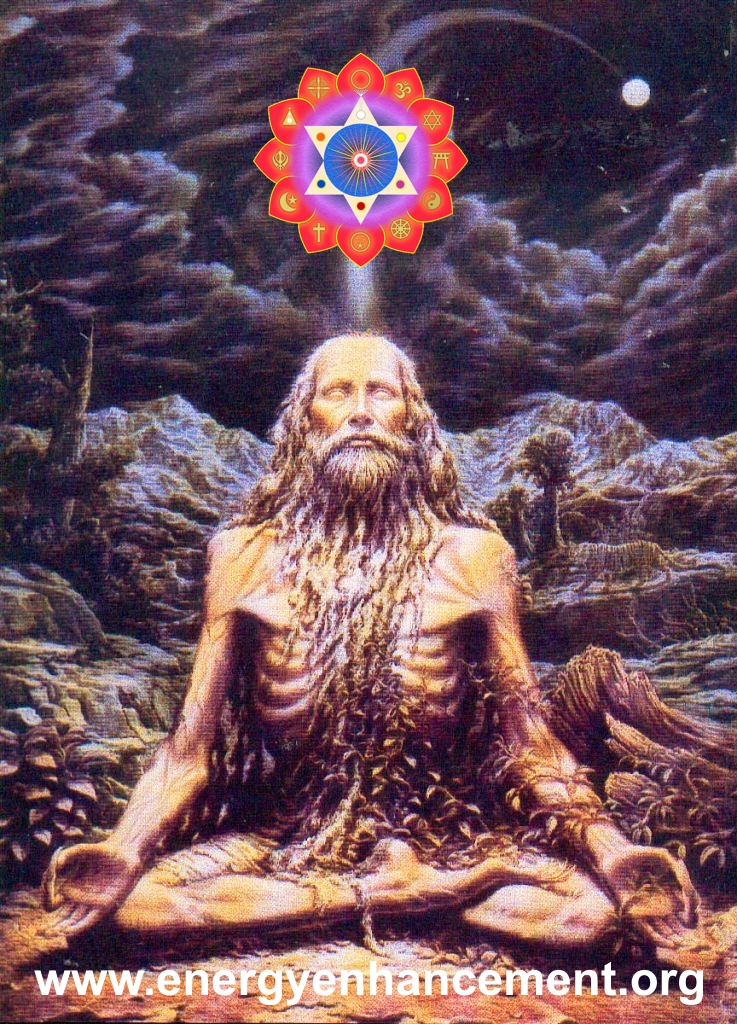 A man of knowledge chooses a path with heart and follows it; and then he looks and rejoices and laughs; and then he sees and knows. He knows that his life will be over altogether too soon; he knows that he, as well as everybody else, is not going anywhere; he knows, because he sees , that nothing is more important than anything else. In other words, a man of knowledge has no honor, no dignity, no family, no name, no country, but only life to be lived, and under these circumstances his only tie to his fellow men is his controlled folly.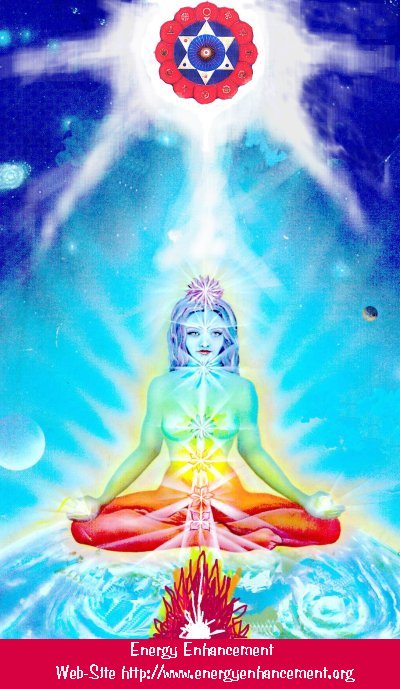 Thus a man of knowledge endeavors, and sweats, and puffs, and if one looks at him he is just like any ordinary man, except that the folly of his life is under control. Nothing being more important than anything else, a man of knowledge chooses any act, and acts it out as if it matters to him. His controlled folly makes him say that what he does matters and makes him act as if it did, and yet he knows that it doesn't; so when he fulfills his acts he retreats in peace, and whether his acts were good or bad, or worked or didn't, is in no way part of his concern.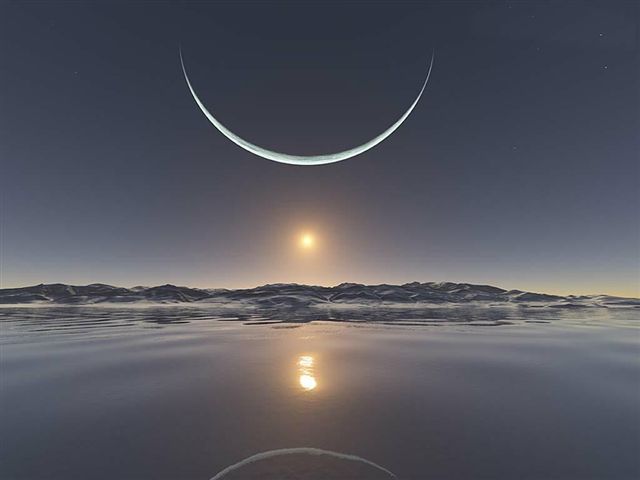 THE CHALICE OF THE HELICAL RISING OF THE MOON AT SHIVARATRI SHIVA SYMBOLISES SOUL!!


You think about your acts, therefore you have to believe your acts are as important as you think they are, when in reality nothing of what one does is important. Nothing! But then if nothing really matters, as you ask me, how can I go on living? It would be simple to die; that's what you say and believe, because you're thinking about life, just as you're thinking now what seeing would be like. You want me to describe it to you so you can begin to think about it, the way you do with everything else.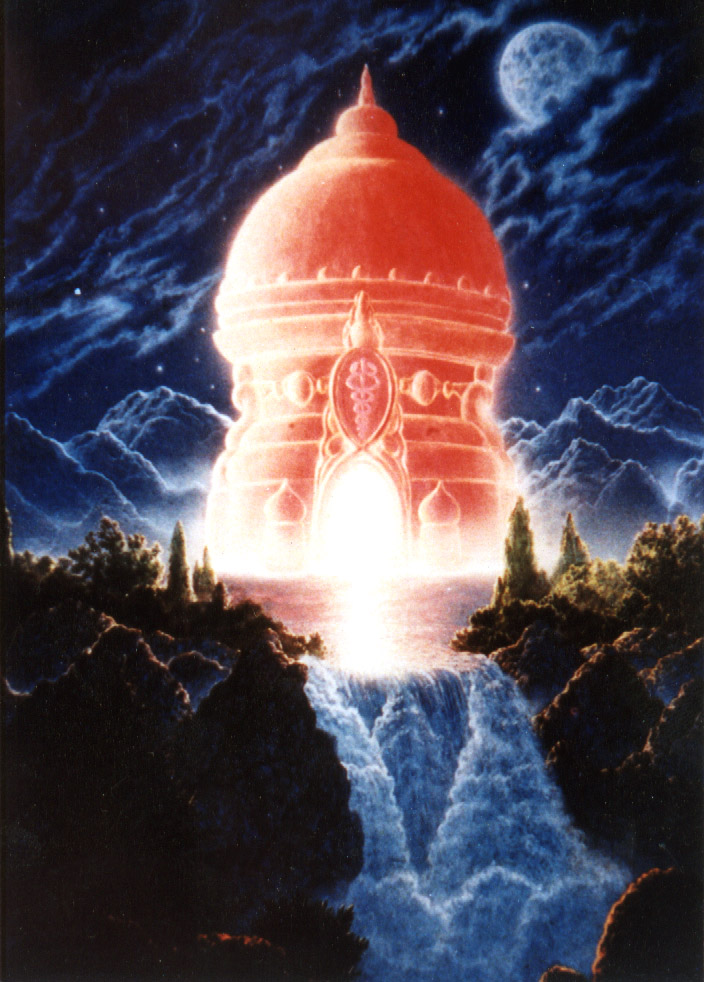 THE WATER OF LIFE FLOWS DOWN TO YOU FROM THE TEMPLE OF THE SOUL

In the case of seeing , however, thinking is not the issue at all, so I cannot tell you what it is like to see . Now you want me to describe the reasons for my controlled folly and I can only tell you that controlled folly is very much like seeing ; it is something you cannot think about.

The second sutra of the Yoga Sutras of Patanjali gives the definition of yoga, union with your soul, or enlightenment... Yogas Citta Vritti Nirodha, or, Enlightenment comes when all thoughts are reduced to nothing. When you stop thinking. When you stop the world. All negative energy blockages held in the bodies create negative thoughts AND EMOTIONS LIKE FEAR as a symptom of a lack of enlightenment. When you can remove all the negative energy, then, you can become enlightened.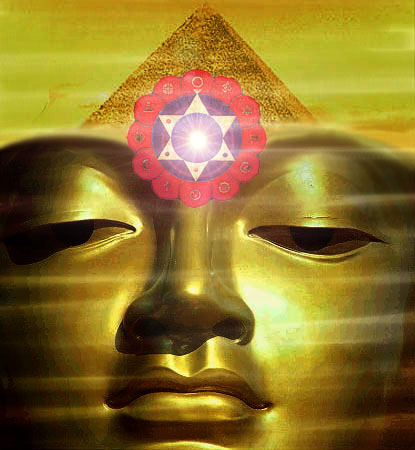 Our lot as men is to learn and, as I've said, one goes to knowledge as one goes to war; with fear, with respect, aware that one is going to war, and with absolute confidence in oneself. Put your trust in yourself. There's no emptiness in the life of a man of knowledge, everything is filled to the brim and everything is equal. For me there is no victory, or defeat, or emptiness. Everything is filled to the brim and everything is equal and my struggle is worth my while.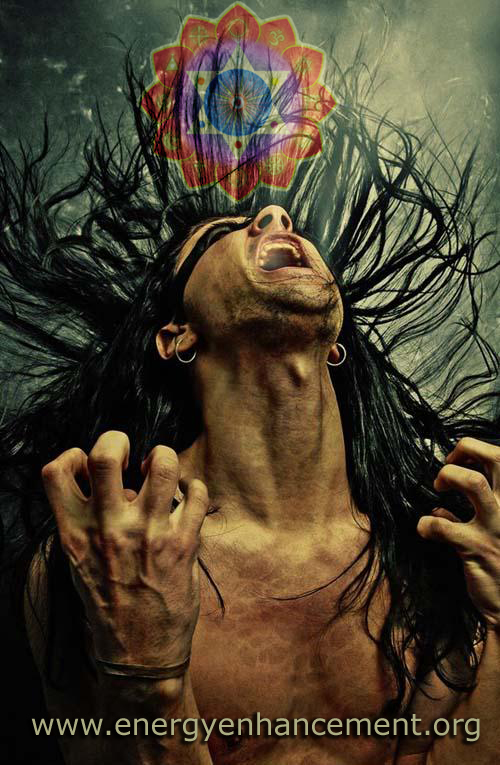 THE WARRIOR CONNECTS WITH THE SOUL FOR POWER


In order to become a man of knowledge one must be a warrior. One must strive without giving up, without a complaint, without flinching, until one sees , only to realize then that nothing matters. You're too concerned with liking people or with being liked yourself. A man of knowledge likes, that's all. He likes whatever or whoever he wants, but he uses his controlled folly to be unconcerned about it.


My controlled folly applies only to myself and to the acts I perform while in the company of my fellow men.

You must talk to the plants you're going to pick before you pick them. In order to see the plants you must talk to them personally, you must get to know them individually; then the plants can tell you anything you care to know about them.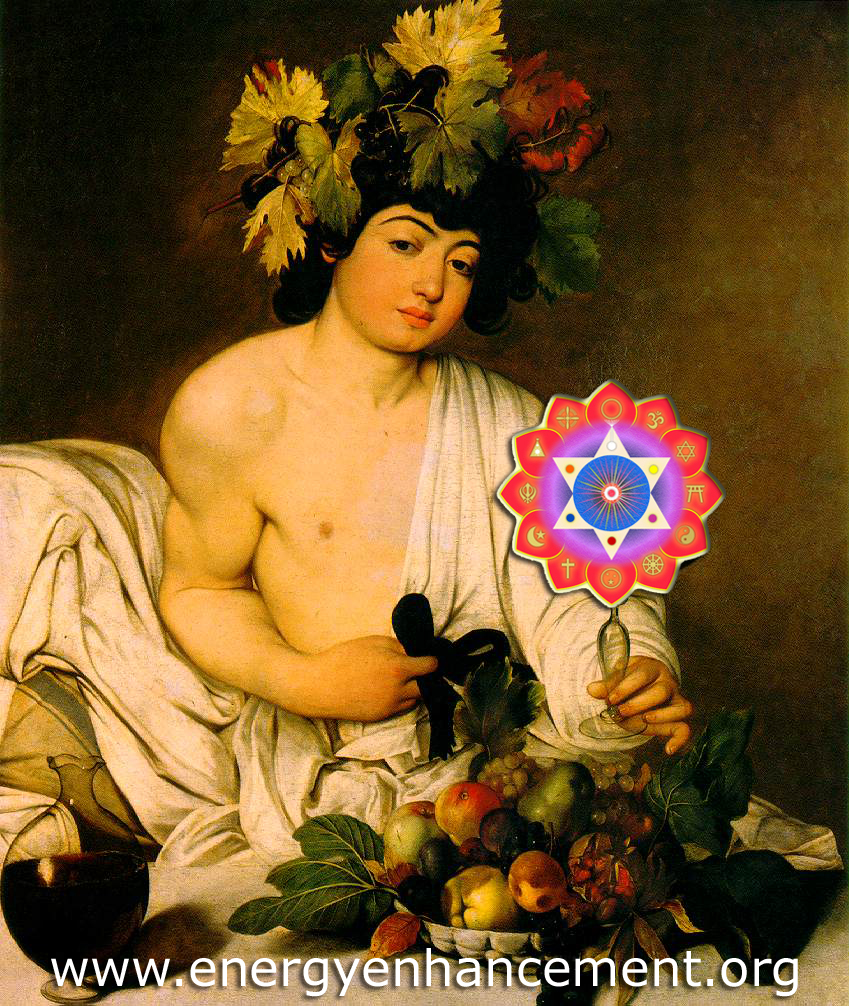 ASK AND IT SHALL BE GIVEN UNTO YE BACCHUS (BY CARAVAGGIO) SYMBOLISES SOUL TAKE WHAT IS IN MY HAND!! - RUMI


You fail to understand that I am not joking. When a sorcerer attempts to see , he attempts to gain power.




You think everything in the world is simple to understand because everything you do is a routine that is simple to understand.

You have to have an unbending intent in order to become a man of knowledge.
* * A WARRIOR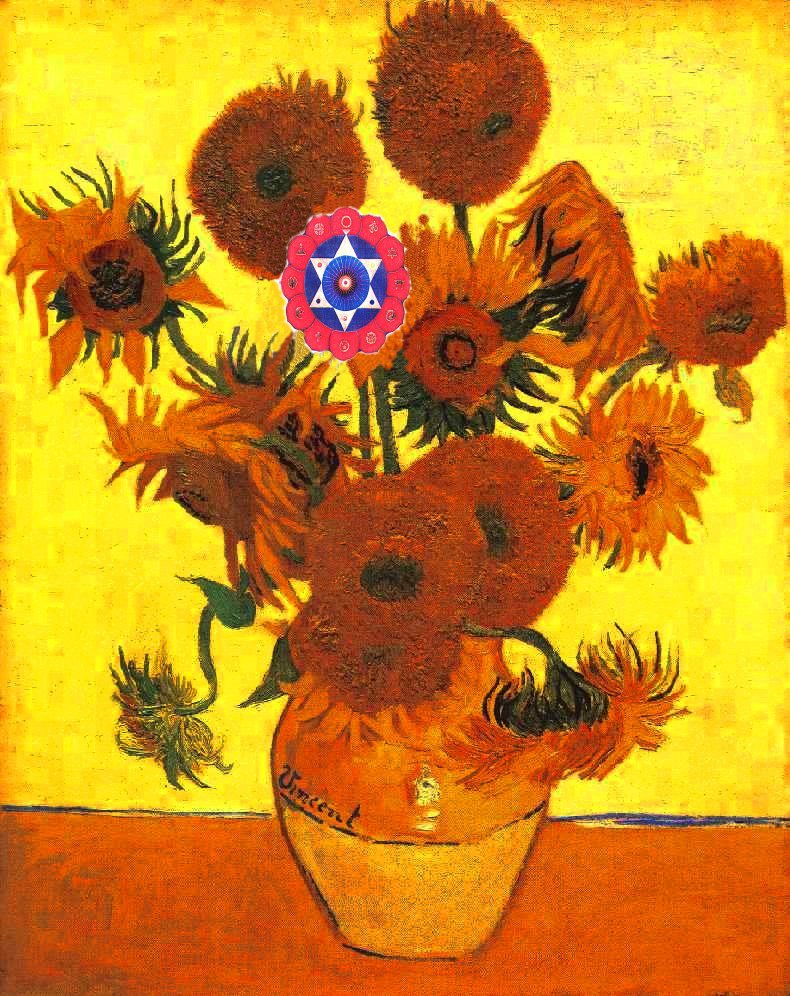 THE PERFUME OF THE FLOWERS OF THE SOUL GIVE ILLUMINATION




A warrior takes responsibility for his acts; for the most trivial of his acts. He waits patiently, knowing that he is waiting, and knowing what he is waiting for. That is the warrior's way.


What makes us unhappy is to want. Yet if we would learn to cut our wants to nothing, the smallest thing we'd get would be a true gift. To be poor or wanting is only a thought; and so is to hate, or to be hungry, or to be in pain. They are only thoughts for me now, I have accomplished that feat. The power to do that is all we have, mind you, to oppose the forces of our lives; without that power we are dregs, dust in the wind.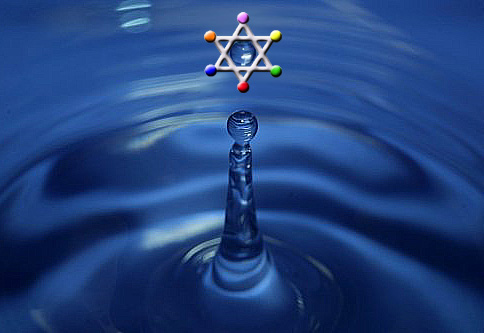 THE LOTUS FLOATS ON THE SURFACE OF THE WATER - THE WATER OF LIFE - UNTOUCHED BY THE WATER - UNTOUCHED BY THE MUD OF DAILY EXISTENCE - THIS POWER IS ONLY GIVEN BY SOUL FUSION - THROUGH THE CREATION OF THE ANTAHKARANA WE CONNECT WITH OUR SOUL CHAKRAS


It is up to us as single individuals to oppose the forces of our lives. Only a warrior can survive. A warrior knows that he is waiting and what he is waiting for; and while he waits he wants nothing and thus whatever little thing he gets is more than he can take. If he needs to eat he finds a way, because he is not hungry; if something hurts his body he finds a way to stop it, because he is not in pain. To be hungry or to be in pain means that the man has abandoned himself and is no longer a warrior; and the forces of his hunger and pain will destroy him.
* * *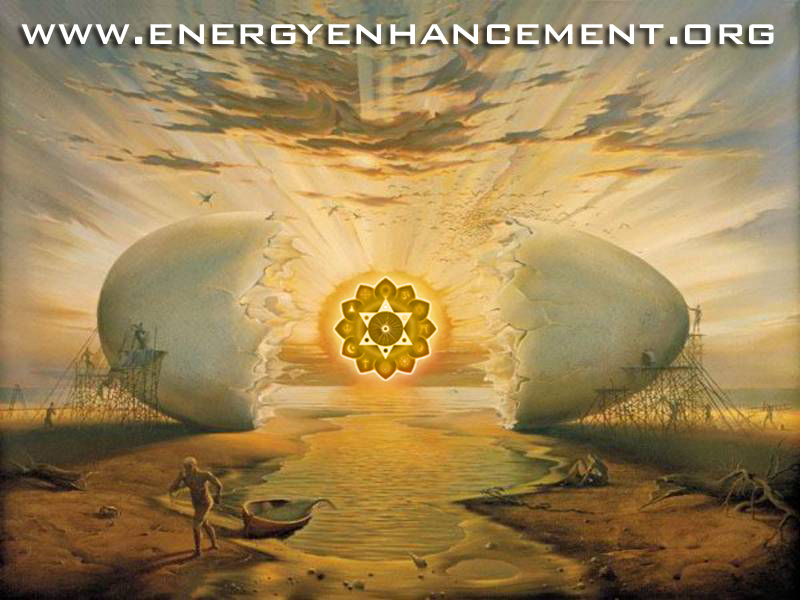 DALI - THE SUN YOLK SOUL SHINES FORTH AS THE EGO, EGGO, SHELL - PROPPED UP BY THE SCAFFOLDING OF SOCIETY - IS BROKEN

WILL


<> The countless paths one traverses in one's life are all equal. Oppressors and oppressed meet at the end, and the only thing that prevails is that life was altogether too short for both.

You must act like a warrior. One learns to act like a warrior by acting, not by talking. A warrior has only his will and his patience and with them he builds anything he wants. You have no more time for retreats or for regrets. You only have time to live like a warrior and work for patience and will .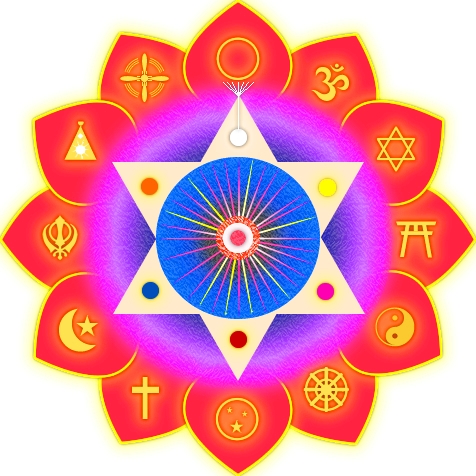 THE SOUL SHINES FORTH

THE TWELVE PETALLED LOTUS OF THE HEART CHAKRA OPENS FULLY ONLY WITH SOUL FUSION. ONLY THEN CAN YOU ACCESS THE HIGHEST HEART.


Will is something very special. It happens mysteriously. There is no real way of telling how one uses it, except that the results of using the will are astounding. Perhaps the first thing that one should do is to know that one can develop the will . A warrior knows that and proceeds to wait for it.


A warrior knows that he is waiting and knows what he is waiting for. It is very difficult, if not impossible, for the average man to know what he is waiting for. A warrior, however, has no problems; he knows that he is waiting for his will .


Will is something very clear and powerful which can direct our acts. Will is something a man uses, for instance, to win a battle which he, by all calculations, should lose. It is not what we call courage. Courage is something else. Men of courage are dependable men, noble men perennially surrounded by people who flock around them and admire them; yet very few men of courage have will . Usually they are fearless men who are given to performing daring common-sense acts; most of the time a courageous man is also fearsome and feared. Will , on the other hand, has to do with astonishing feats that defy our common sense. You may say that it is a kind of control.


Will is not what one calls "will power." Denying oneself certain things with "will power," is an indulgence and I don't recommend anything of the kind. The indulgence of denying is by far the worst; it forces us to believe we are doing great things, when in effect we are only fixed within ourselves.


Will is a power. And since it is a power it has to be controlled and tuned and that takes time. When I was your age I was as impulsive as you. Yet I have changed. Our will operates in spite of our indulgence. For example your will is already opening your gap, little by little.




There is a gap in us; like the soft spot on the head of a child which closes with age, this gap opens as one develops one's will . It's an opening. It allows a space for the will to shoot out, like an arrow. What a sorcerer calls will is a power within ourselves. It is not a thought, or an object, or a wish. An act of "will power" is not will because such an act needs thinking and wishing. Will is what can make you succeed when your thoughts tell you that you're defeated. Will is a force which is the true link between men and the world.

<![if !supportLineBreakNewLine]>
<![endif]>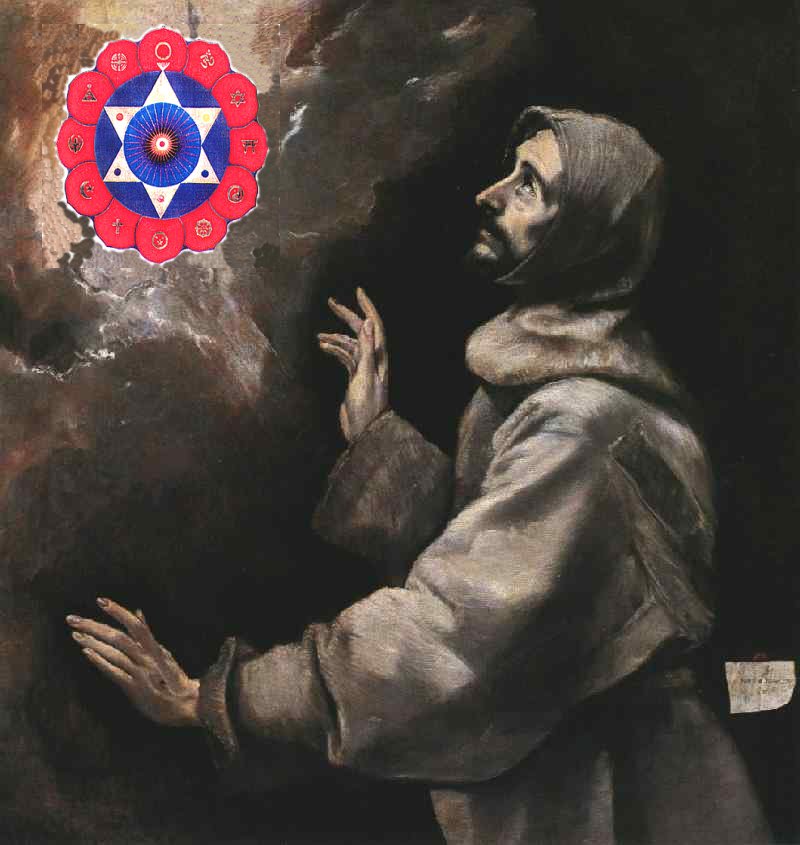 EL GRECO - WILL IS SOUL FUSION - AS THE CROWN CHAKRA OPENS, SO THE ANTAHKARANA CONNECTS WITH AND FUSES WITH THE SOUL CHAKRA < id="role_document2093">

ENERGY ENHANCEMENT

THE CORE ENERGY TECHNIQUES !!
---
We welcome your input and appreciate your support. We thank you for your time and look forward to providing you with the Energy Enhancement tools to speed up your evolution. Meditate a little everyday...and dissolve all doubt in the fire of your eternal flame.

Love and light
Energy Enhancement Team
email sol@energyenhancement.org for details