![endif]-->
Add to Onlywire

Del.icio.us

Digg

Reddit

Technorati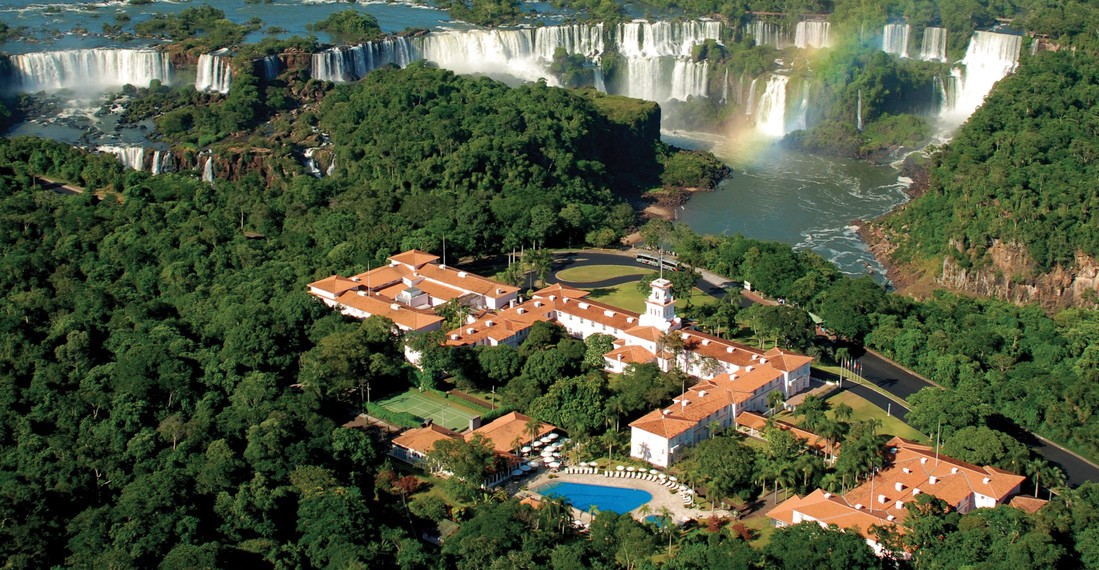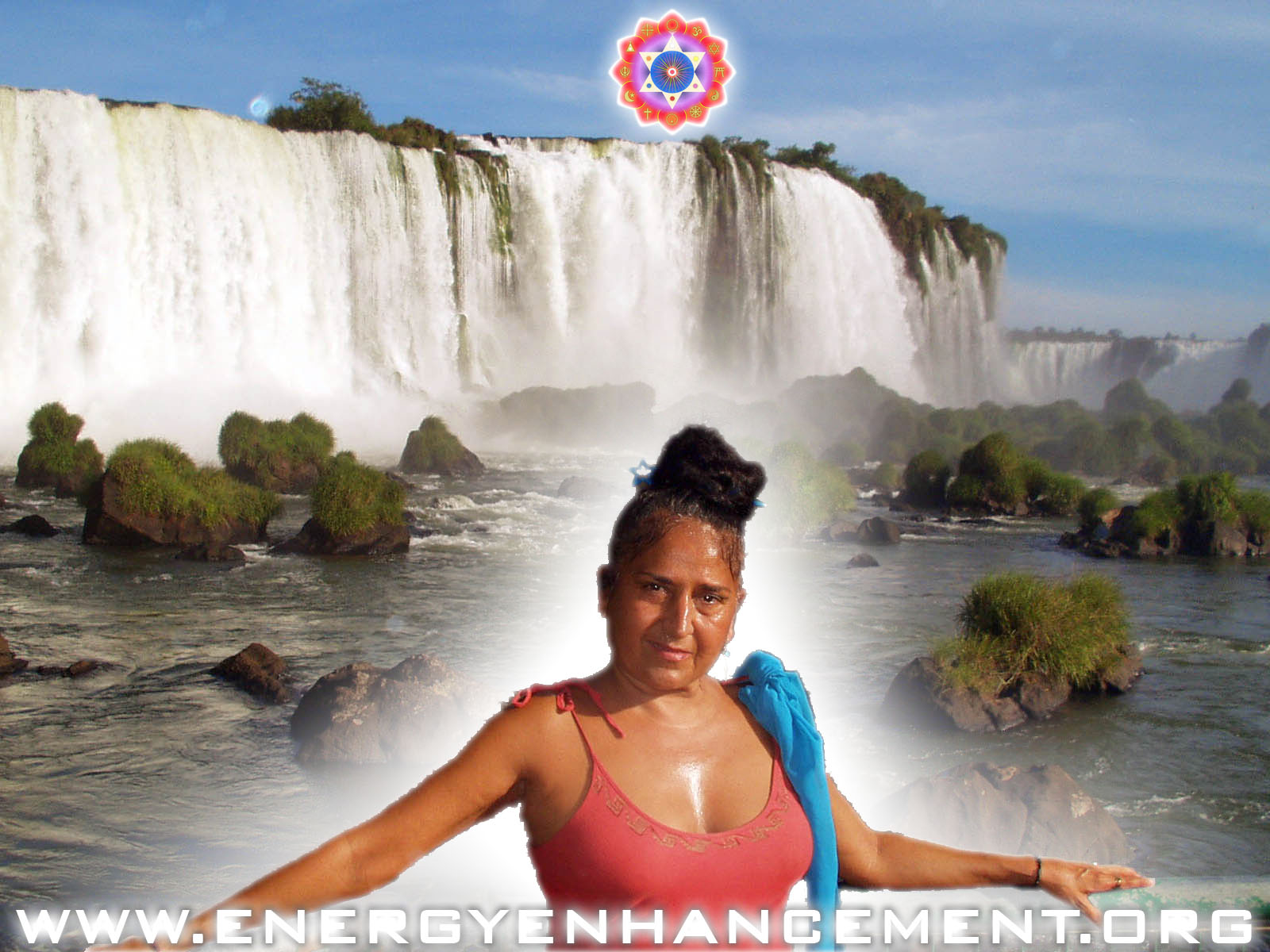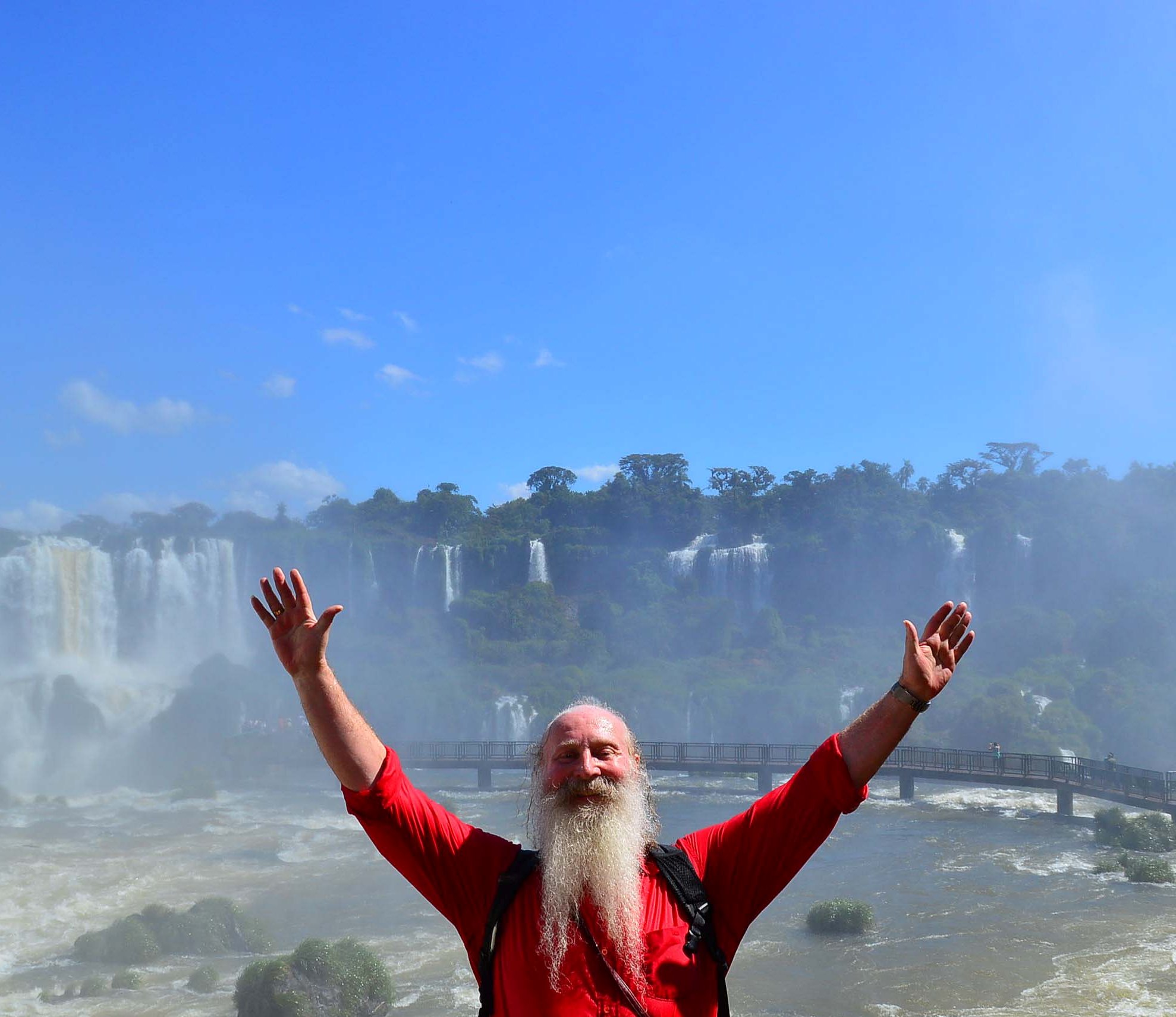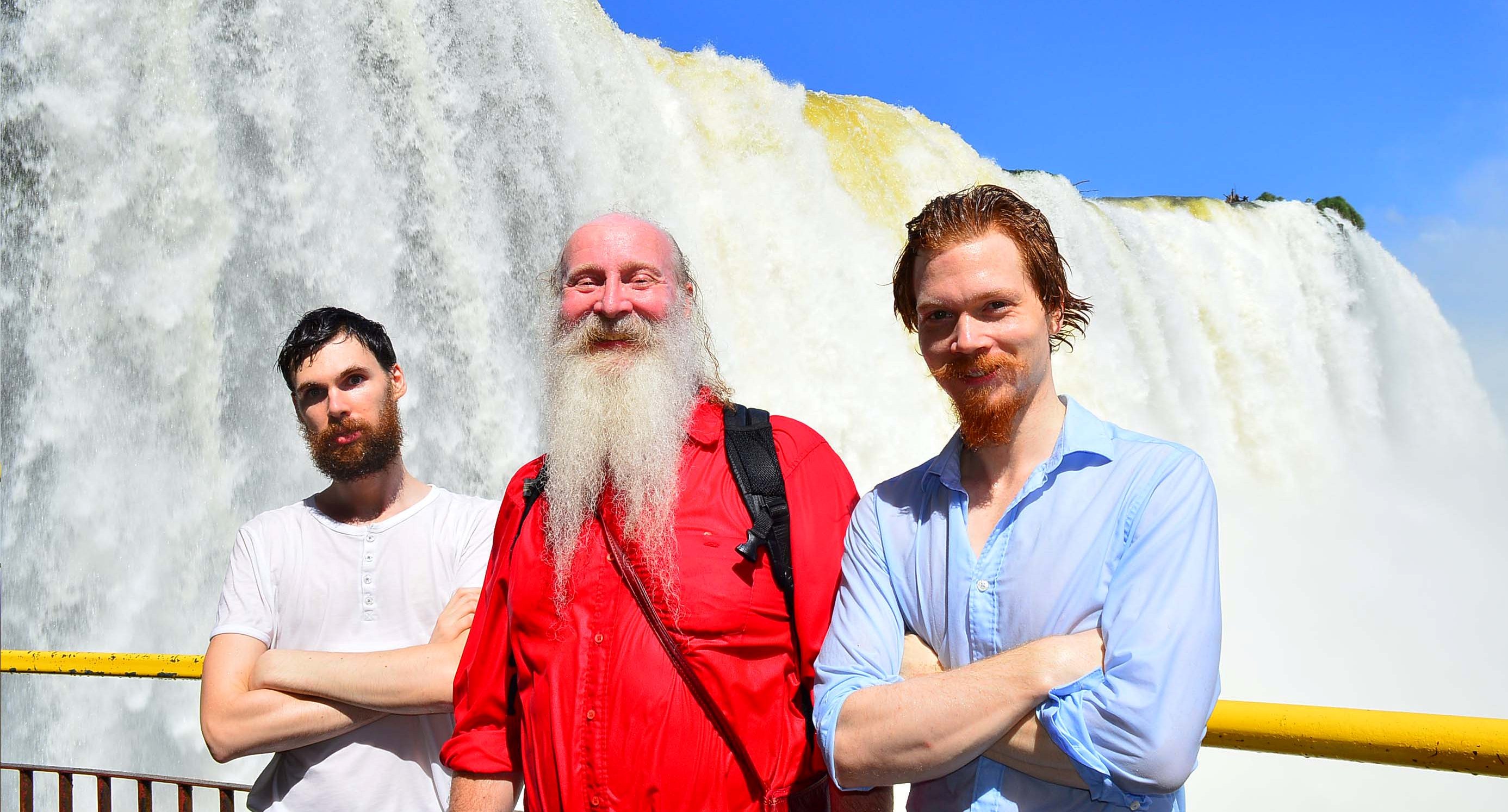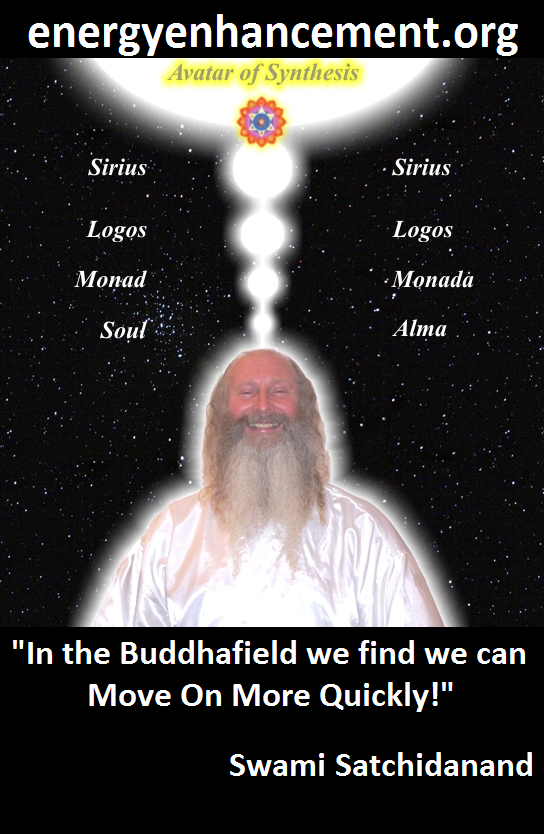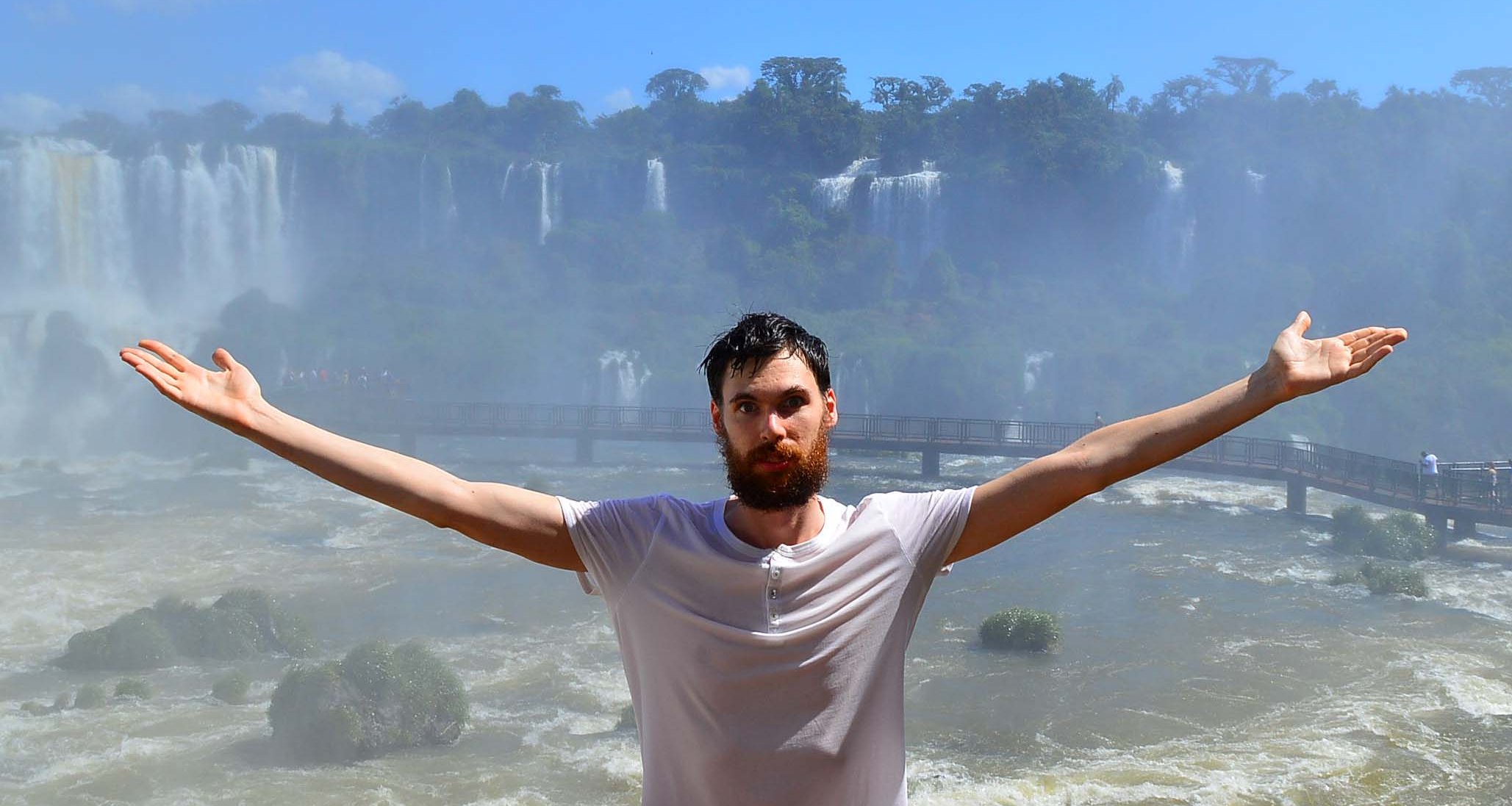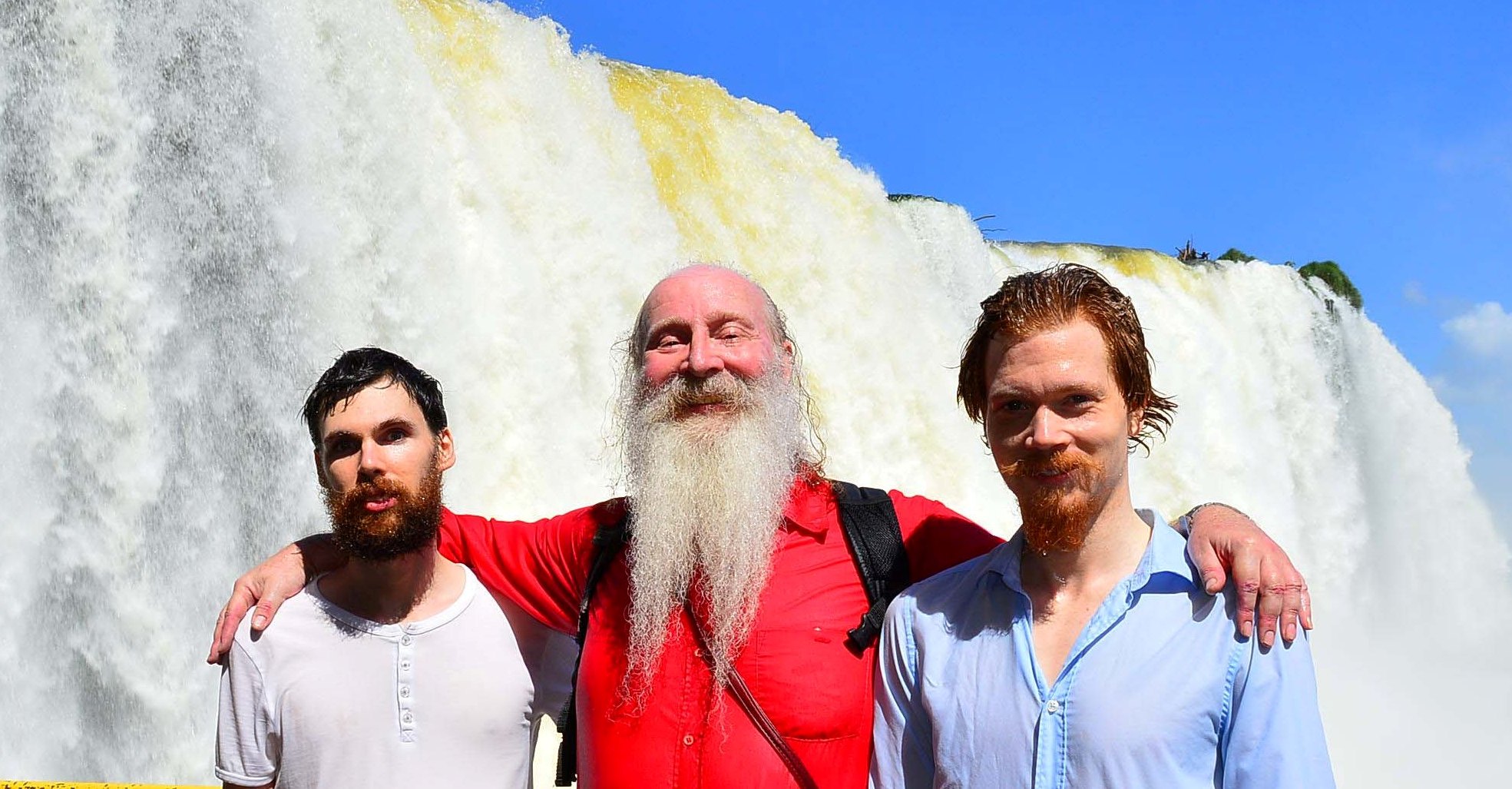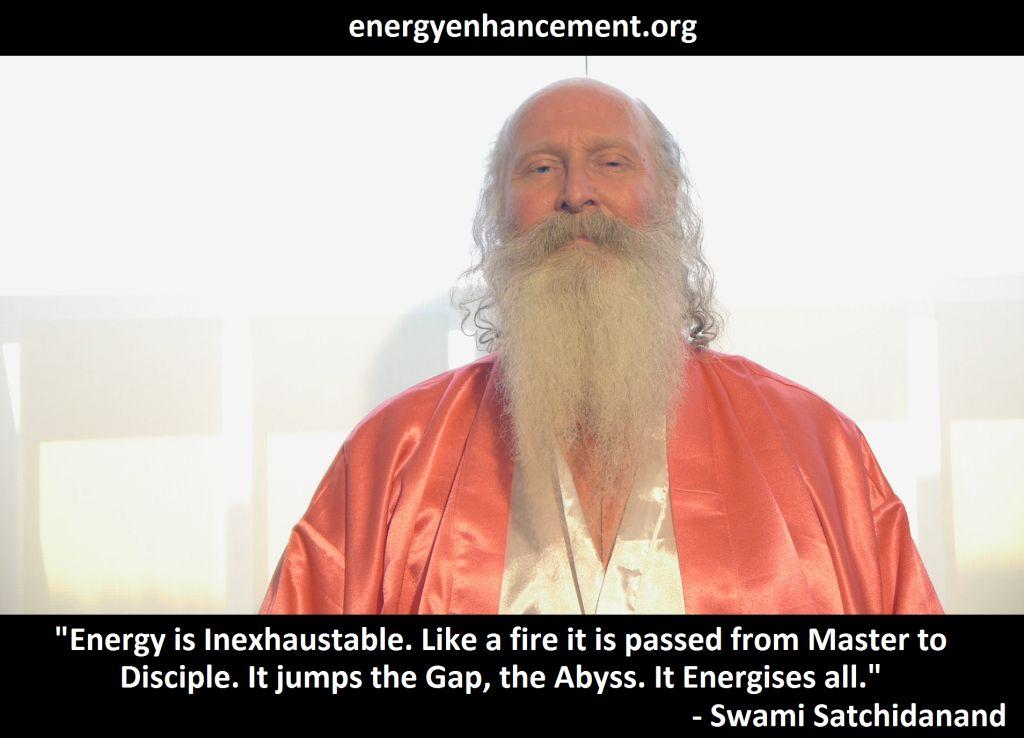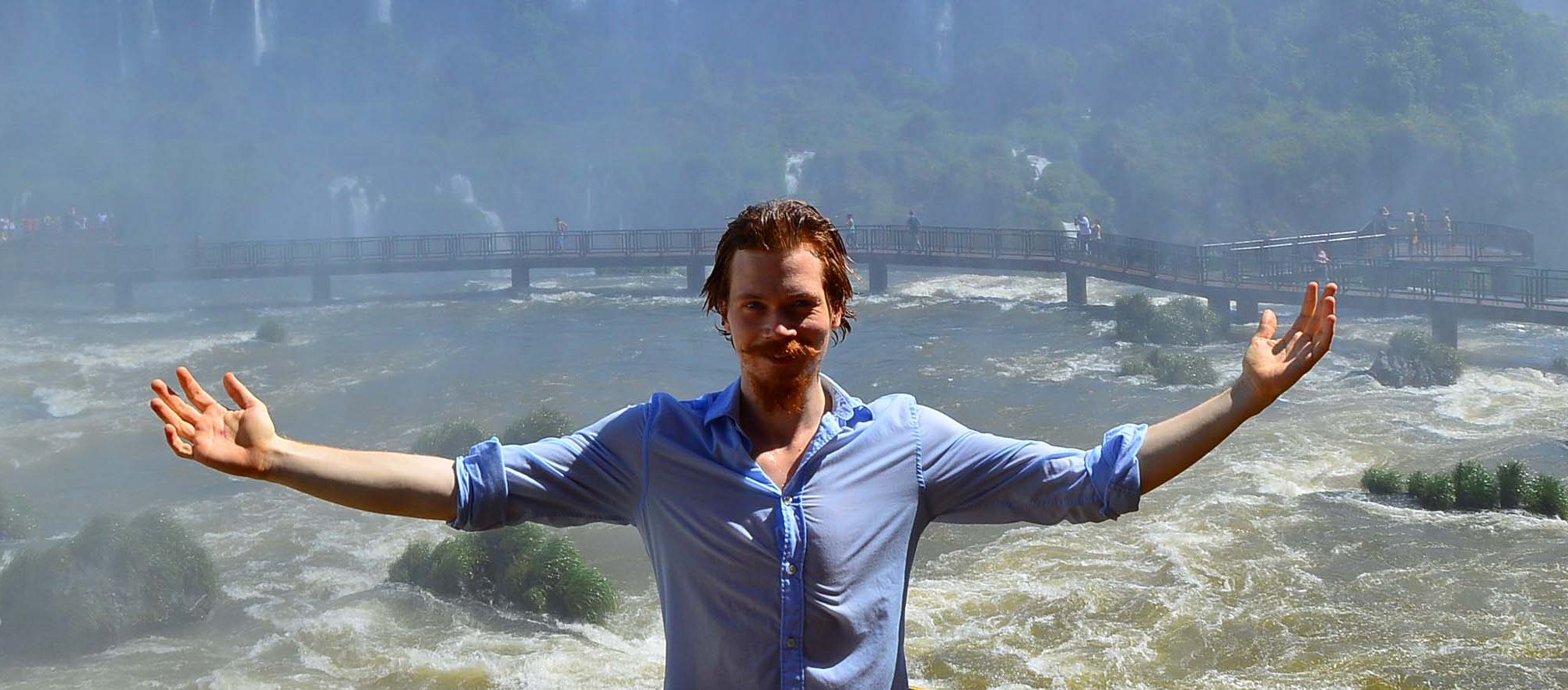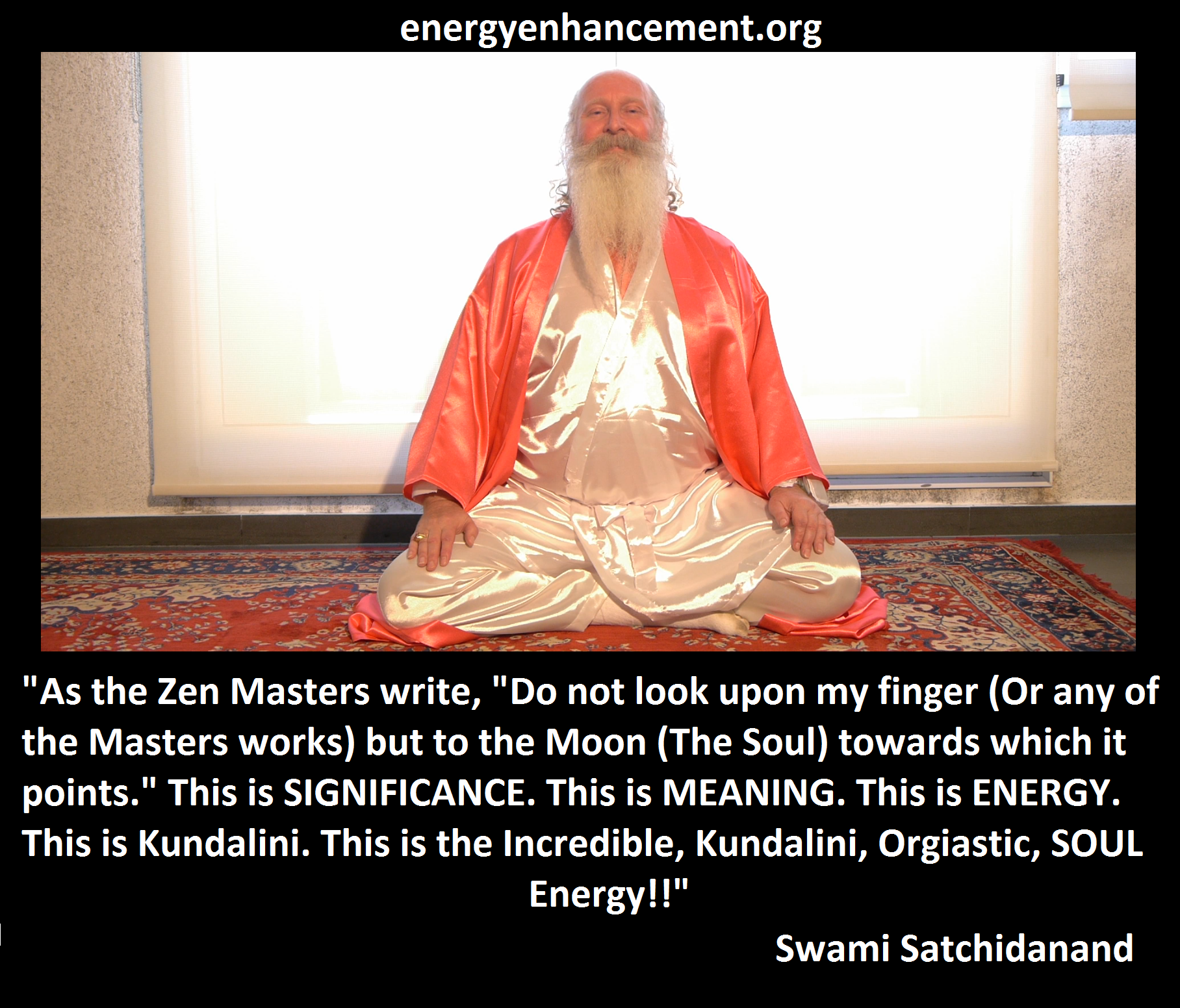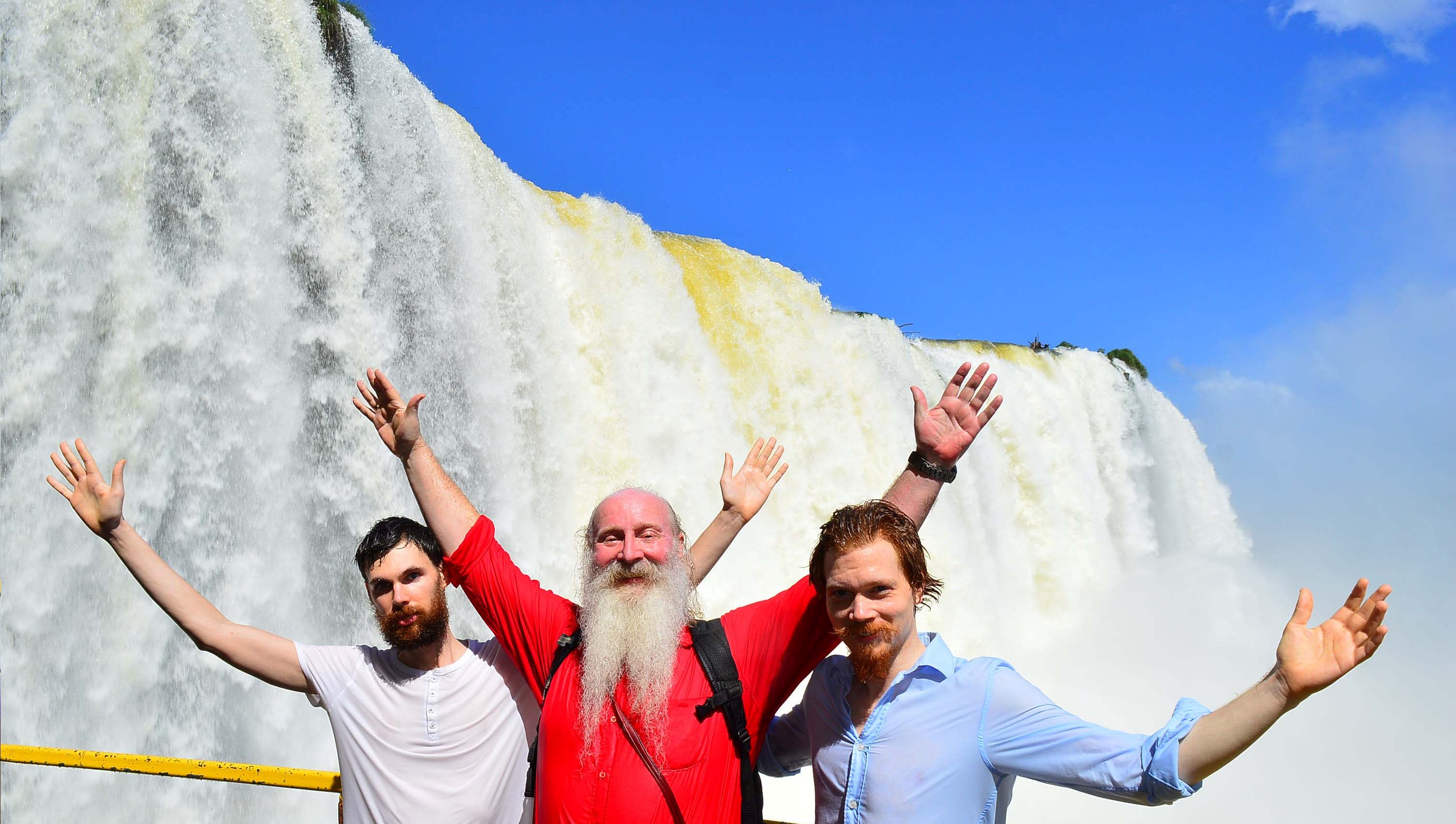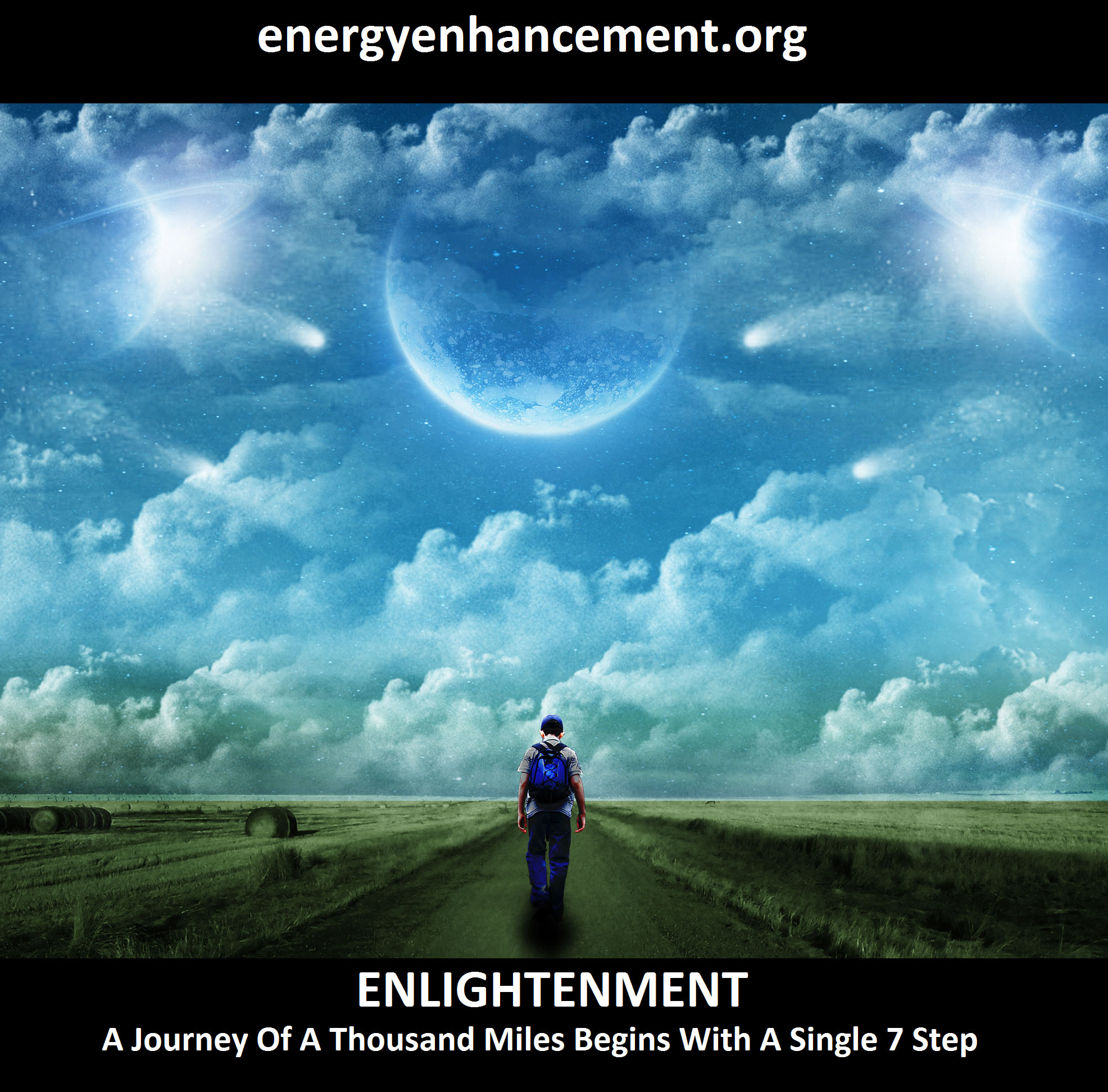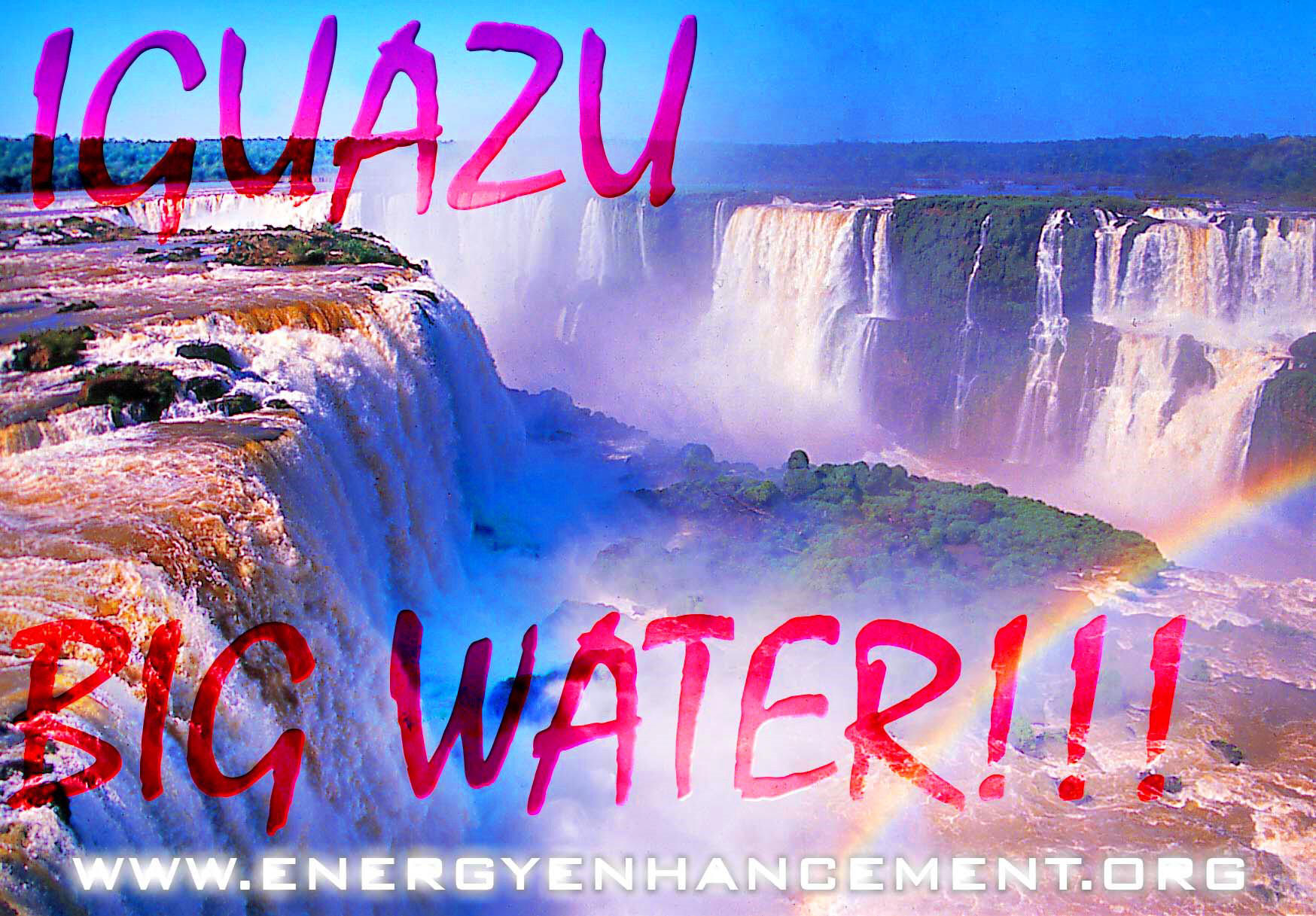 SINCE 1993 - YEARS OF FANTASTIC COURSE REPORTS
COME FOR THE ENERGY ENHANCEMENT INDIA COURSE
OUR FULL 2010 INDIA TOUR REPORT CLICK HERE!!
COME ON THE IGUASSU ENERGY ENHANCEMENT MEDITATION COURSE - JANUARY 2011 STUDENT REPORTS

GRAHAM SMITH COURSE REPORT RISHIKESH AND GOA INDIA COURSE REPORTS WITH BHAKTI GANESHA DEVANANDA ENERGETIC BLOCKAGES, GRAHAM AND HIS ENERGY ENHANCEMENT COURSE OF MEDITATION ENERGY ENHANCEMENT 2004

HONEY KALARIA'S 2005 COURSE REPORT
"V" IN INDIA 2010 "THE GOOSE IS OUT!!"

WHY COME FOR ENERGY ENHANCEMENT???

WITH DEVI DHYANI AND SATCHIDANAND ENERGY ENHANCEMENT COURSE STUDENT REPORT - JAN 22ND TO FEBRUARY 25TH 2011

ENERGY ENHANCEMENT MEDITATION, HEALING, REIKI - RYAN'S TESTIMONIAL - MAY 2012

ENERGY ENHANCEMENT STUDENT REPORT BY JAIMIE 1ST MARCH 2014

THE OLIGARCHY, AS WELL AS USING, DRUGS, HYPNOSIS AND TRAUMA TO MIND CONTROL, ALSO USE ADDICTION IMPLANT BLOCKAGES IN CULTURE TO CONTROL THEIR POPULATIONS

ENERGY ENHANCEMENT WAS CREATED TO REMOVE ALL IMPLANT BLOCKAGES, ALL PAIN -

TO FREE YOUR MIND!!"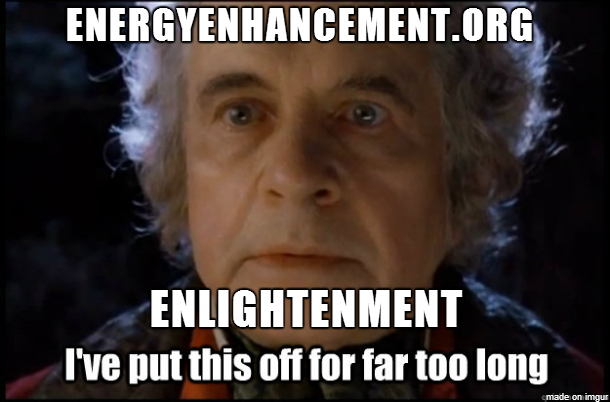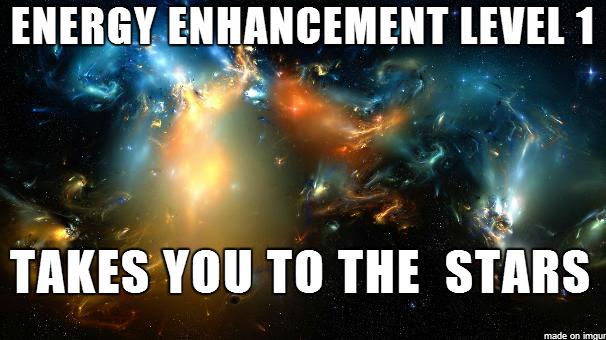 All the methods of healing which I have worked with - all of the ones which WORK deal with the removal of energy blockages!

So I've worked with things like; health kinesiology (looks for energy blockages + removes), reiki, qigong, taoist meditations.

But with EE, what was immediately different, or rather than different - better and faster - was that when I started to do the initiation 4 of level 1 - getting energy from sirius, then I started to see blockages in my body in my inner vision.

So I've seen all these blockages - They're not showing up much now because I cleared so many of them, but so many came up.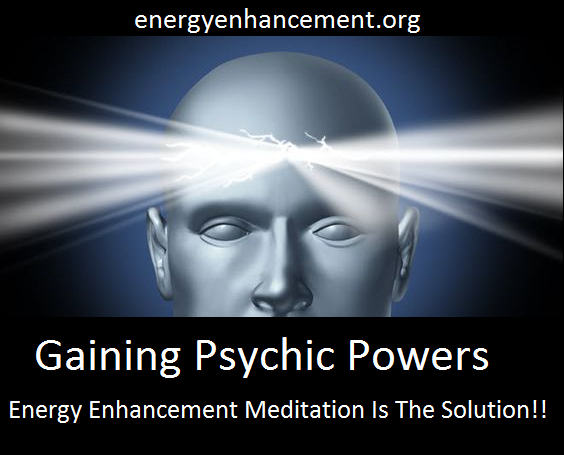 I would see my aura like a bright mass of light - with dark patches. So small dark clouds, or dark shaped objects, some of them looked like they had tentacles, these guys had personalities...like fear and hate inside them.

Then I have recently seen what emotional blockages look like. I have a friend...and he has a very powerful emotional blockage. It's annoying that I can't fix it yet but I'll have to try. Some spirits asked me if I wanted to see what his blockages looked like, so I said yes - then the blockage went inside me? I don't know if it was a copy of his blockage or the real thing...I didn't speak to him yet.

And it looked like a mess of tangled energy...no darkness, just entangled energy which was blocked up.

So I grounded this energy into the core of earth and within minutes - all negative emotion gone! So it's a fantastic way to heal all negative emotions - put the blockages into the core of earth.

Then I started to see implants inside me.

I had a great deal of trouble with dark entities mind-controlling me, seducing me, sending me thoughts and so on.

First I had this group of six luciferian spirits which I believe were human...They bothered me for maybe 4 months - to get me to join them and become a dark god, cutting themselves off from God by means of energy blockages above the head and living outside the body.
But then I saw what was happening and they were hooking etheric cords up to my head - and transmitting the desires to me.

I used the methods to capture them in a light bubble and burn their energy then sent them up to sirius hospital.

Although I HOPE the hospitals are good. I call out for one at that level and some spirits say 'here, you can take him here.' So I give the spirit over.

But I asked to see 'the whole group' and there were only six of them so after they got healed, I felt only peace when I thought about them.

Then I had like a dark radio receiver which a demon was using to transmit messages to me. But got rid of it.

But I've said most of this already - for something new...

I had a subpersonality - psychopathic sub personality come up to get healed while on my last day at work.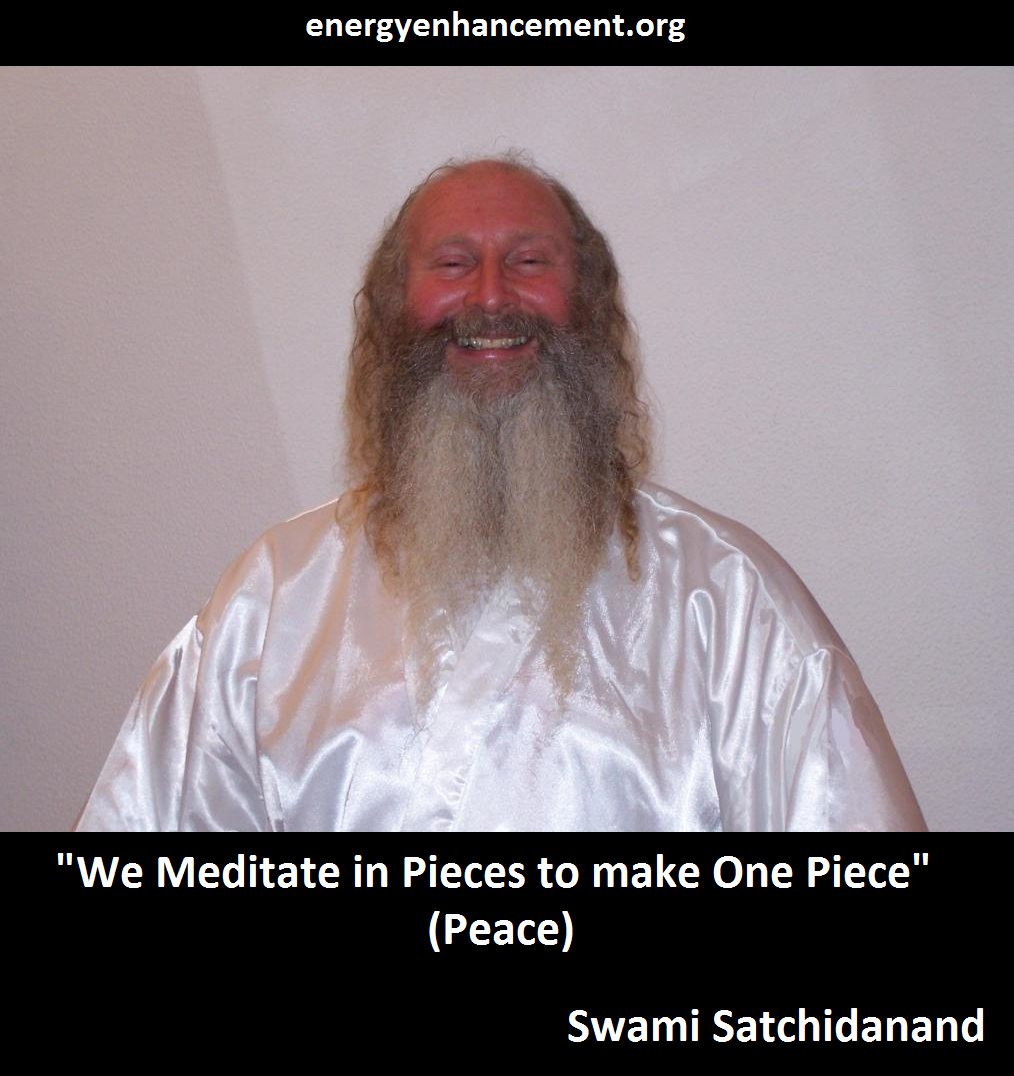 WITH ENERGY ENHANCEMENT, SUB-PERSONALITIES FORMED IN THIS LIFE AND PAST LIVES BECOME HEALED AND INTEGRATED WITH THE SOUL..


It was like...I suddenly felt like a psychopath, and I felt dark - like satanic. Then I got all this information about how to manipulate, interrogate and torture people...as if I had done this before...

But I also got information which was showing me how I got tricked into it, so I must have had a lot of fear and got pressured into, 'working for them', at least that's how I felt it happened.

What normal soul wants to be so cruel? I think people turn that way when they are put into a dark world and bullied into it.

Then this god energy came out of my heart and said 'welcome home!' to the sub personality, and he went into the light.

Then my aura turned peaceful and very nice.

So I thought...perhaps I am at the start of clearing sub personalities.

I don't know if this is the same as inner children, or something else?

I am looking forward to working more with the level 2 course to see what blockages come up - it's taken me a long time to work through initiation 2, level 2 because it's very long.

Once I'm done with that...I'd like to buy level 3 course, the karma clearing and working with inner children.

I actually have the money now, from the work which I got given, so shouldn't be a problem to buy it.

I thought I should first get through all of level 2 course.

But I feel like I have a lot of spirits who are watching me and helping me. They let the dark guys attack me because they wanted me to learn how to deal with it myself.

There definitely seems to be an agenda for me to enlighten, because I've been given all this help.

From the jist of it, I saw that the spirits saw me praying for spiritual development and so they started sending me methods to help...I kept asking for more powerful methods, so gradually they gave it to me.

Then I ended up here with EE.

And this indian guru who was giving free shaktipat diksha. I don't really understand why it's for free...but it seems like a fantastic method.

So that + EE should have me clearing blockages and purifying faster.
Shaktipat!!
Preliminary Energy Enhancement Kundalini Activation - FREE!! - Just ask us by email - Feel the Power of Kundalini starting to Remove your Blockages then increase the Power of the Flow with the Energy Enhancement Video Course.
Siddha Gurus have activated their student's Kundalini for thousands of Years. Called Yoga Kundalini Shaktipat Diksha or Uppadesa by Mantra, Touch or Glance.
The important Kundalini effect is a start to Your Enlightenment - Arouse Kundalini Energy for Health, Wealth, Beauty, Realisationships, Intelligence, Vim and Vigour!!
EMAIL
sol@energyenhancement.org FOR DETAILS..
There also seems to be an agenda being planned by spirits for me when I'm more developed to work on healing the family.

Apparently I'm meant to be a type of spiritual teacher for my dad...and he has a lot of deep inner work to go through.

I hope that the EE course will be more well known and liked in future.

I want to spread methods to the public which work to clear blockages - but the way the world is structured seems to be against this...

Anyway those are some of my thoughts:

PS: I think it's good you put students reports on the course up because it helps people to see what others are saying about it.

I saw you put quite a lot of my comments up for some of the earlier initiations, and some which I read were good, was it Ryan?

Especially the longer comments written by students...when they put more details in about their experiences and how it helps them, it's more believable than just them saying 'really good course'.

it's good if any of my comments helped future students to get into this and get some benefits.

thanks,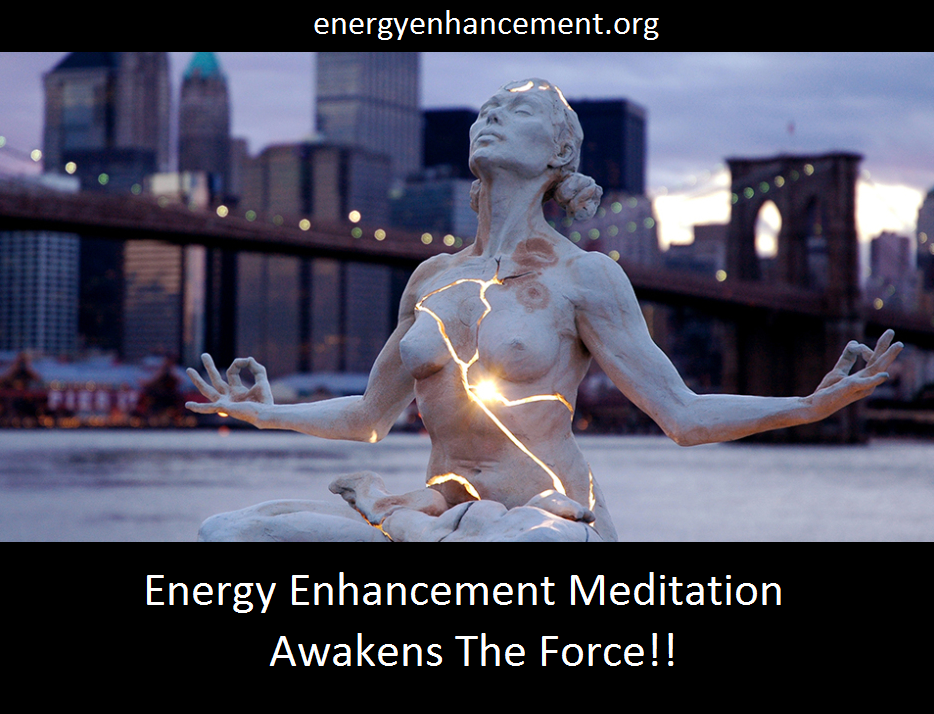 ENERGY ENHANCEMENT - THE ULTIMATE MEDITATION COURSE!!
Energy Enhancement Meditation is Meditation as it was originally meant to be..
"Traditional meditations are designed to fail!!"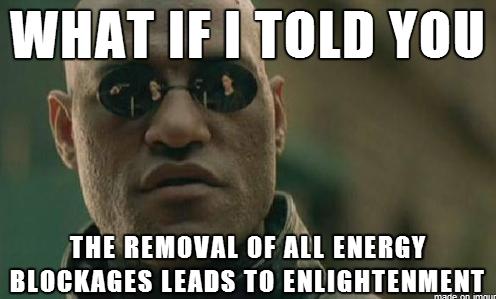 The Ancient Enemy who counts meditation and the mind control psychic arts as one of its main planks of World Domination has used Infil-Traitors for 10,000 years in every Organisation - Religion, Dynastic Families, Politics, Geopolitics, Economics, Universities, Intelligence Services, Think Tanks, Banking, International Companies, Eugenics - Worldwide, censoring Alchemical VITRIOL, the Kundalini Key and Energy Blockage Removal from every Meditation Program..
WE HAVE SO MANY ARTICLES SHOWING THE ORIGINAL EXISTENCE OF THESE ESSENTIAL MEDITATION TECHNIQUES IN EVERY WORLD RELIGION.. NOW ALL GONE.. REMOVED.. RUBBED OUT!!
NOW, SPEED UP YOUR PROCESS WITH ENERGY ENHANCEMENT ALCHEMICAL VITRIOL, KUNDALINI KEY AND ENERGY BLOCKAGE REMOVAL ON THE PATH OF ENLIGHTENMENT
GET IT NOW!!
SIGN UP TO THE MAILING LIST
EMAIL
sol@energyenhancement.org FOR DETAILS..
LIVE COURSES, INDIA AND IGUAZU FALLS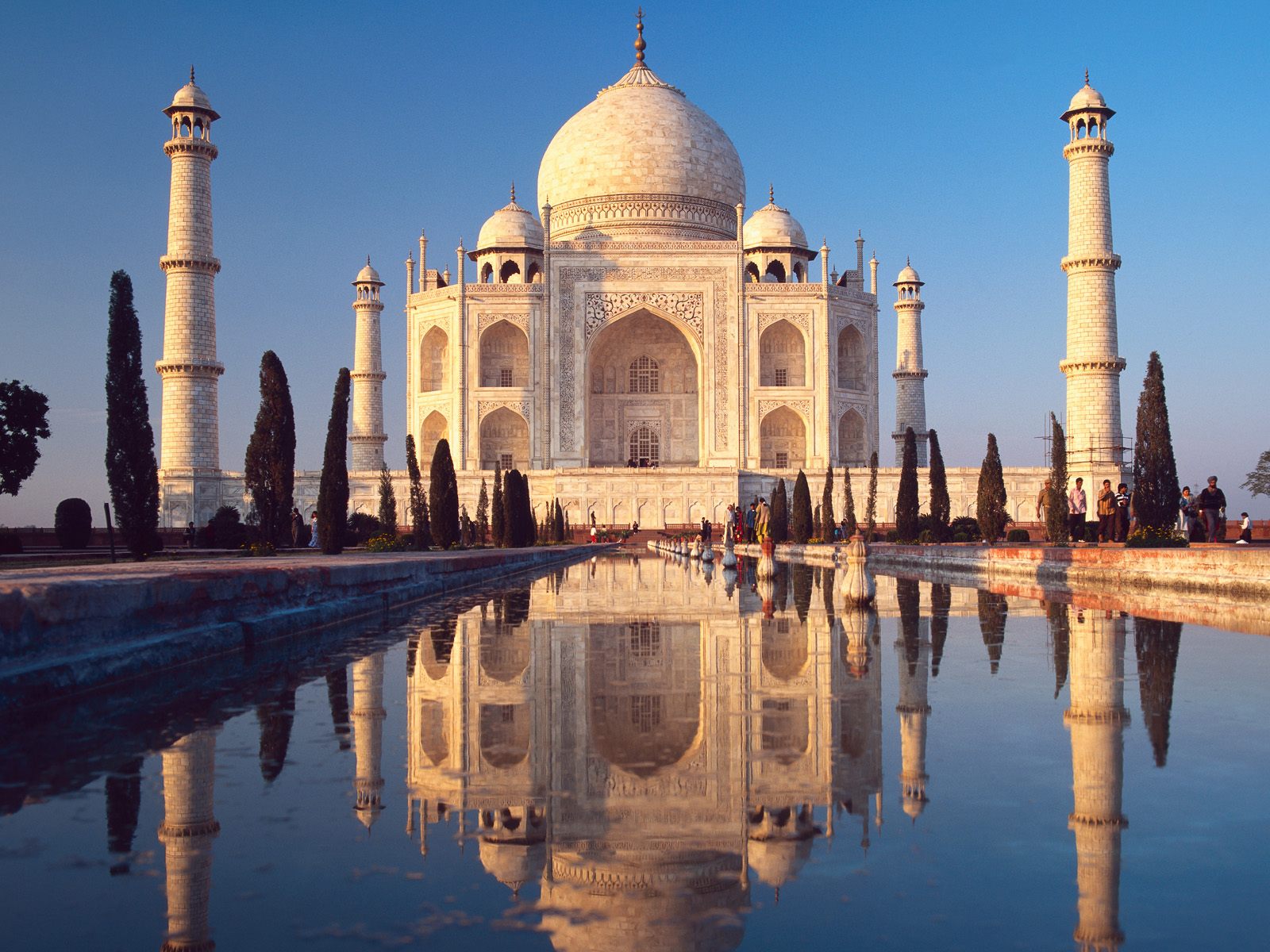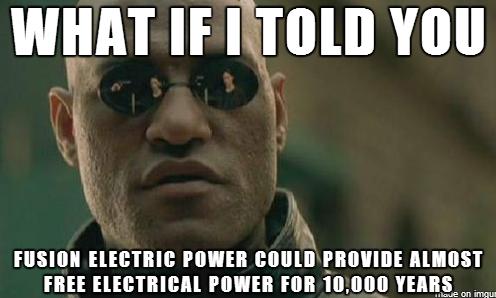 MEDITATIONAL SUPERPOWERS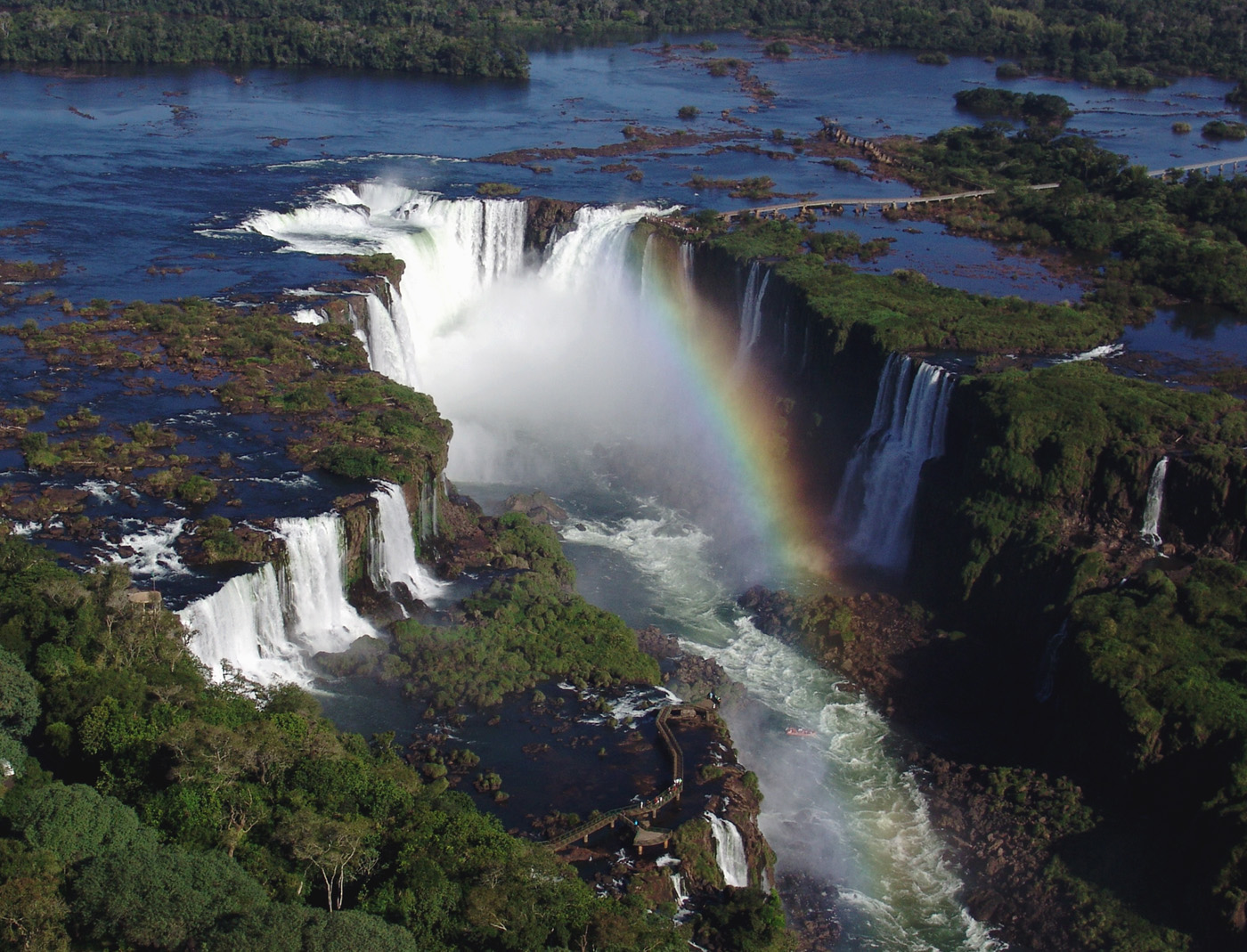 Energy Enhancement Meditation Course Report - Staying at Iguassu Falls Energy Enhancement Ashram - 1st December 2015 - by Ryan
KUNDALINI AND THE DIRECTORS OF "ENERGY ENHANCEMENT SYNTHESIS OF LIGHT"
BIOGRAPHIES - SATCHIDANAND and DEVI DHYANI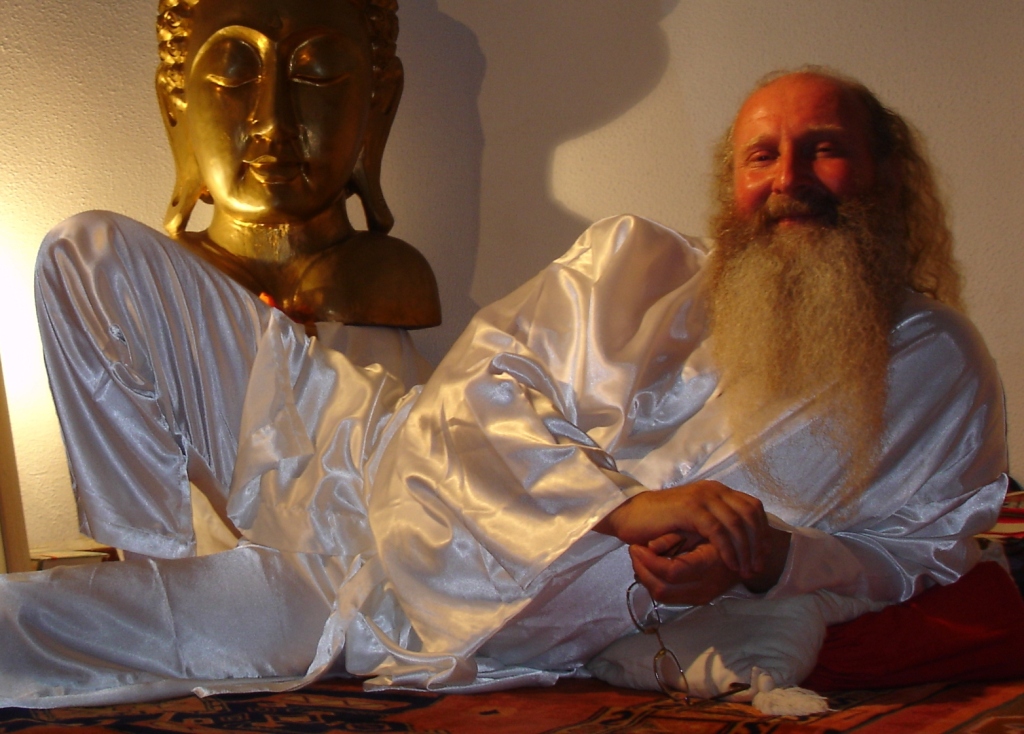 SATCHIDANAND, STUDENT OF SWAMI SATCHIDANANDA, IS ONE OF THE GREATEST KUNDALINI YOGIS IN THE WEST
COME TO THE BUDDHAFIELD OF SATCHIDANAND IN IGUAZU OR INDIA, OR THE VIDEO BUDDHAFIELD, TO RECEIVE THE ENERGETIC HELP YOU NEED TO BECOME ENLIGHTENED.
TOGETHER WITH THE MOST ADVANCED TECHNIQUES OF MEDITATION TO INCREASE KUNDALINI AND REMOVE ENERGETIC BLOCKAGES THE PSYCHIC GIFT BUDDHAFIELD OF MEDITATION IS SURE TO SPEEED UP!! YOUR PROCESS.
Siva Samhitã, iii, 10-19: "Now I shall tell you how easily to attain success in Yoga, by knowing which the Yogis never fail in the practice of Yoga. Only the knowledge imparted by a Competent Teacher through his lips is powerful and useful; otherwise it becomes fruitless, weak and very painful.

SATCHIDANAND IS A SERIOUS STUDENT OF ENLIGHTENMENT HAVING BEEN TAUGHT BY ZEN MASTER HOGEN OF JAPAN AND SWAMI SATCHIDANANDA OF VIRGINIA - YOGIRAJ AND STUDENT OF SWAMI SIVANANDA OF RISHIKESH. STUDENT OF SRI YOGENDRA, THEOS BERNARD, OSHO, SATHYA SAI BABA, FATHER BEDE GRIFFITHS, - NOW UNFORTUNATELY ALMOST ALL GONE!!

SATCHIDANAND REMAINS!!

DETAILS..

EMAIL sol@energyenhancement.org

SINCE 1991

THE ENERGY ENHANCEMENT STREAMING VIDEO BUDDHAFIELD HOME STUDY COURSE

STREAMING VIDEO BUDDHAFIELD INITIATIONS ON DEMAND

T

HE REAL THING!!
<> FROM DON MINIHANES COURSE REPORT - LAST WEEK OF ENERGY ENHANCEMENT REIKI MASTERY OPTION

"I am now in the last week of the course and I feel like a totally different person. I have regained myself and have been given from nothing having no psychic vision at all at the start of the energy enhancement course, a clarity of psychic vision that is breathtaking." "As we practiced on each other we came very quickly to realise this. I could literally feel the energy moving inside each chakra as the other person worked within me from several meters away and when I worked on the other person I could see me projecting energy to them and could see where the blockages were within their chakras.

I could force the energy from my centres into their centres and clean their centre bringing the energy full circle back to me. You could tell the state of their chakras by the amount of energy returning to your own centre and this was achieved by mind power only.

Before I came here Satchi said he would teach me to do it in this way and I was sceptical about this claim. I could never envision me having psychic vision, but I have now, I can now do astonishingly powerful Reiki sessions on people without going any where near them and distance healing over any distance is a piece of cake, incredible stuff."

"I am totally de-stressed and have expanded in every way. I feel stronger and fitter and much more mentally agile than I have ever felt in my life. The fog and confusion of life has gone and I feel that I have just received the inside information on everything.

I am ready for anything and am wide awake. I am full of the most incredible energy imaginable and have Energy Enhancement Reiki that is so powerful it staggers me. I know a thing or two about Reiki and had a very strong Reiki connection before I got here, now I have a connection that is beyond description and I have yet to undergo the second initiation this week and then the masters. I have opted to take this as an extra and for anyone who is interested, I believe this is beyond anything you will ever experienced anywhere."

I am now equipped with life tools and healing tools that one only dreams of and there is nothing out there in the world that will ever faze me again. I am absolutely delighted that I decided to come here, because this experience has changed me, for the good of me and for all those that I will touch when I leave here. I am so excited and can't wait to start exploring my new found talents"

MORE ON ENERGY ENHANCEMENT REIKI

email sol@energyenhancement.org for Course details

ENERGY ENHANCEMENT KUNDALINI KRIYAS.. IN INDIA 2010

All the students experienced Psychic Vision as they Powered Up their Energy Bodies through connection with the chakras in the Center of the Earth and in the Center of the Universe. All of them saw their psychic bodies and the Energy Blockages which inhabited them. Every student had the experience of removing said Energy Blockages - removing and discharging their Negative Karmic Mass and integrating the purified remains with the Soul Chakra, coating the Higher Being Bodies and creating the Body Kesdjian.

Older Students had the experience of working with the Ego. All students reading this missive are the Outpatients. Those who come are the Inpatients for the Operation of the Egodectomy!!

As we charcterise our Sub-Persdonalities of the Ego - it is that vast Mass of Energy Blockages which comprise the Selfish Competitive Ego - so we can ground even the deepest blockage, purify our Egoistic Self Destructors who rule our madness from Lifetime to Lifetime, create the Vajra Diamond Body (EE LEVEL 5) which alone can survive the Death process as an Ascended Master..

THE SOCIETY PROPPED UP EGO EGG SHELL - LIKE THE COCONUT - IS BROKEN. YET LITTLE MAN TURNS HIS BACK ON THE LIGHT OF THE SOUL WHICH SHINES FORTH FROM THE ENLIGHTENED!! - SATCHIDANAND INTERPRETS SALVADOR DALI

THOMAS BLAIRS REPORT JULY 9TH 2010

I have been to see Satchi & Devi almost once a year since 2005, and I have to say, that I have never been let down. Every time they greet me at the airport I am received in an atmosphere of great warmth, positivity and generosity, into which I soon relax and know that it's safe to be me with all my "luggage". In June 2010 I recently went on a 6 week course they were holding in India.

In the weeks I spent with them it was clear that the blockages I was removing with their help, were increasing the amount of energy flowing through me during meditation. I have never been one to naturally take to meditating, but with these new experiences of Samadhi (sam – with, adhi – light), it was certainly making it possible for me to sit for much longer periods.

I must concede, that on more than one occasion I started to object and complain about what we were doing, and the methods employed to transmute the blockages in my being. Satchi & Devi would patiently wait for me to see that the person complaining was not the real me, it was not the soul infused personality that I really am, but rather the voice of the blockages that did not want to go. There are different types of blockages, and of course, the easy ones are the first to go, but I was now experiencing some really tough ones. They can certainly be very cunning these blockages, and its thanks to the experience and energy of Satchi & Devi that I was able to continue on my way to overcome some really strong blockages.

My experiences of Samadhi: The first time I experienced anything other than a calm mind in meditation was actually the very first course I attended with Satchi & Devi in Spain. The experience of energy surging through my body was first felt in my 1st and 2nd chakras. It was like having champagne bubbling away in my lower abdomen. Before I talk about my experience here in India, I think it would be useful to describe briefly and partly a technique used to commence the flow of energy and so the entry into Samadhi. It's to do with using the mind to visualise chakras above the head and below the base chakra to infinity. For me, the concept of infinity and trying to imagine this distance above my head, kind of triggered a bypass switch in my mind, and all of a sudden my mind was quite literally replaced by a surge of electricity and light – Samadhi.

"If the Map is Correct, Experiences Follow" - Satchidanand

This time here in India I was experiencing different levels of Samadhi. During meditation I notice the attainment of a constant flow of energy through my being which gets more and more intense, and rises further and further up my body, the higher I go up the chakras above my head to an inconceivably bright and intense sun. Quite often my breathing slows or even stops a while at the head of an in-breath as my head feels infused with light. My body feels like it is being purified, and in fact it is, as light is being shone through me. I always finish the meditation feeling more positive about my life and the world around me and a feeling that really everything is ok.

Over and above this, I receive what I would describe as bolts of light lasting between 2-5 seconds.

During these brief moments, I am no longer a body with senses or even a sense of weighing or being anything, and am unable to think.

"In the Buddhafield we find we can Move On More Quickly!" - Satchidanand

It's my experience that the body is like a resistor in an electronic circuit. The more blockages we have, the greater the resistance to the light. By removing a significant number of blockages, I have reduced the resistance of my gross and subtle body, and am now able to sit in Samadhi with ease. And of course, the more light I can sit in, the more blockages I can remove - now that's what I call spiritual progress!

Thomas Blair

ENERGY ENHANCEMENT COURSES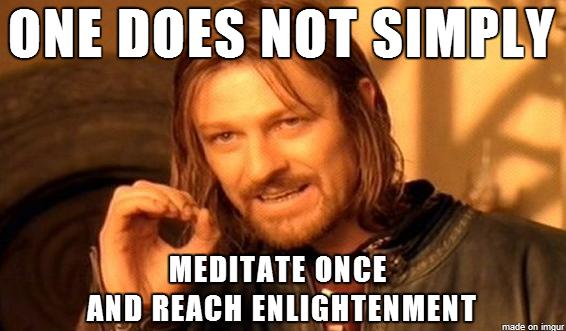 ENERGY ENHANCEMENT STUDENT REPORT BY RYAN - 2OTH FEBRUARY 2014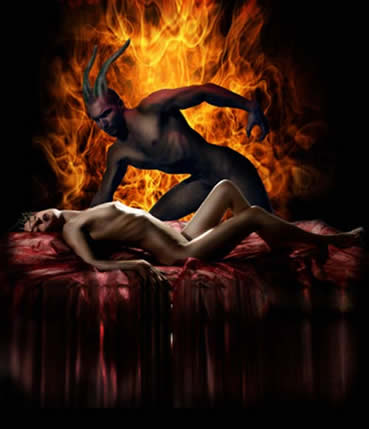 ENERGY ENHANCEMENT FOURTH LEVEL STUDENT REPORT BY RYAN - 25TH MAY 2014 - SEX IMPLANTS, ENERGY BLOCKAGE IMPLANTS, ENERGY CORDS
Are You Frustrated With Meditation?
by Cara Yowell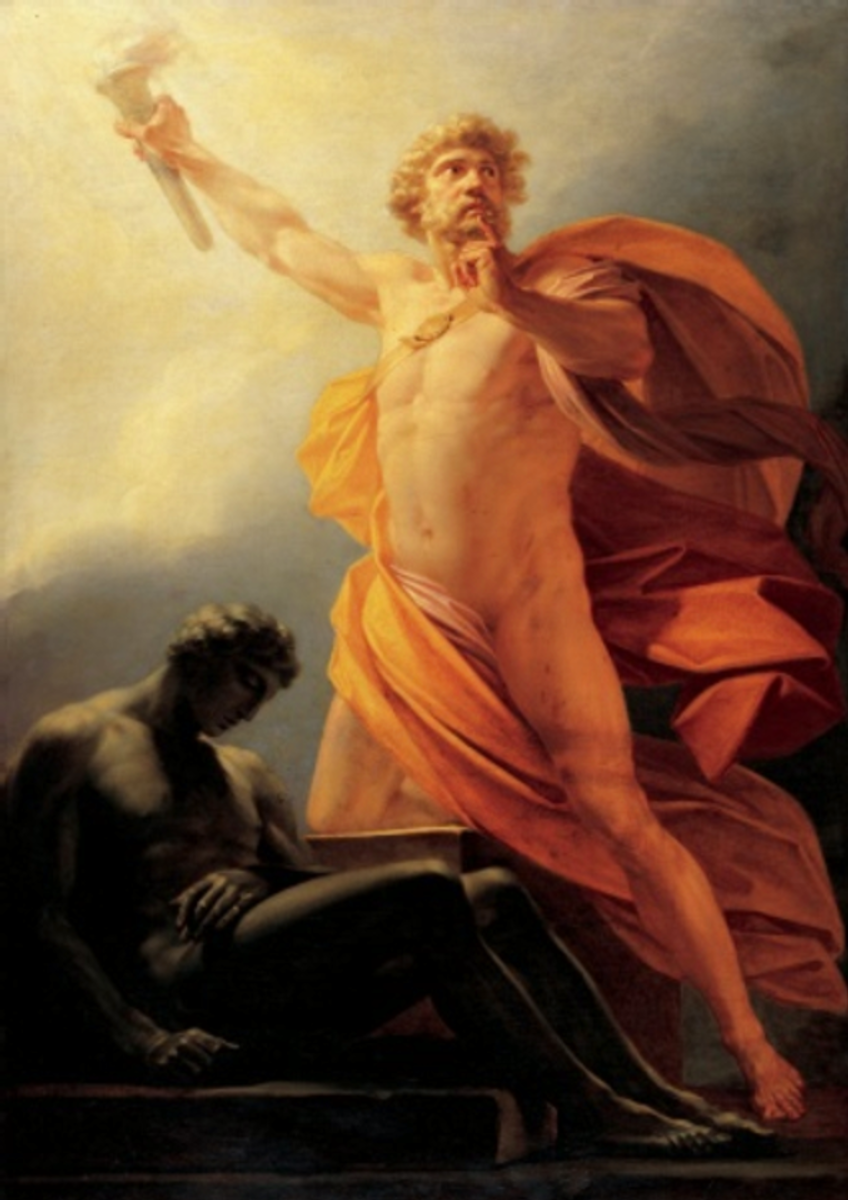 STUDENT STREAMING VIDEO REPORT SEPT 2013 - The Energy Enhancement Course Level One, Initiation Three, Streaming Video..KUNDALINI PURIFICATION..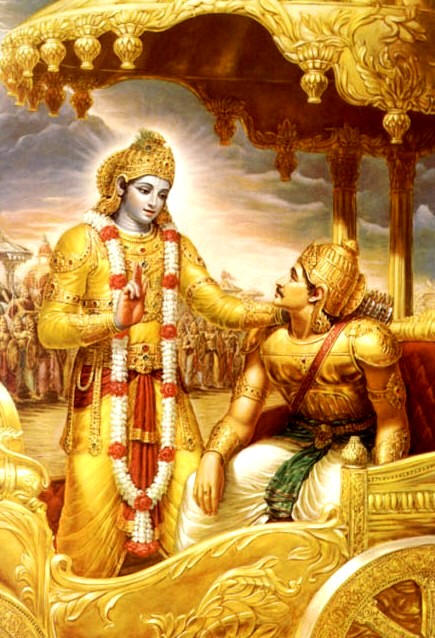 For Enlightenment you need Addiction to the Samadhi Meditation State Here is our latest Student report Oct 2013 ... After only Four initiations of Energy Enhancement Level One..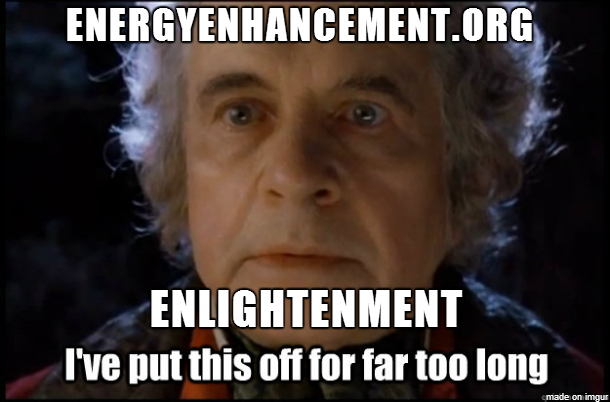 ENERGY ENHANCEMENT STUDENT REPORT BY JAIMIE 14th MAY 2014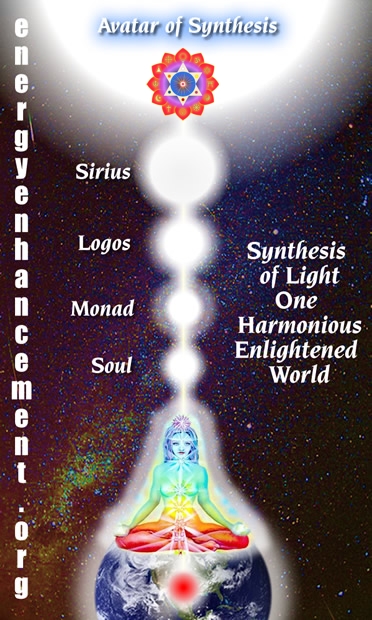 JUST A BEGINNER - JAIMIES - EXPERIENCE OF THE ENERGY ENHANCEMENT VIDEO MEDITATION COURSE Jaimie's Energy Enhancement Review May 25th, 2014

JAIMIE'S ENERGY ENHANCEMENT MEDITATION STUDENT REPORT 18th MAY 2014

ENERGY ENHANCEMENT STUDENT REPORT BY JAIMIE 14th MAY 2014

ENERGY ENHANCEMENT STUDENT REPORT BY JAIMIE 8th MARCH 2014

ENERGY ENHANCEMENT STUDENT REPORT BY JAIMIE 13th MARCH 2014

JUST A BEGINNERS EXPERIENCE OF THE ENERGY ENHANCEMENT VIDEO MEDITATION COURSE ONE...

BY IT'S NATURE, SATANISM AS WELL AS USING, DRUGS, HYPNOSIS AND TRAUMA TO MIND CONTROL, ALSO USE ADDICTION IMPLANT BLOCKAGES IN CULTURE TO CONTROL THEIR POPULATIONS

ENERGY ENHANCEMENT WAS CREATED TO REMOVE ALL PAIN -

THE MOST ADVANCED MEDITATION COURSE ON THIS PLANET!!!

TO FREE YOUR MIND!!"




ENERGY ENHANCEMENT COURSES

THE TWELVE LABOURS OF HERCULES

AND THE PATH OF ILLUMINATION

The Twelve Labours of Hercules - The Nemean Lion and Energy Blockages

THE TWELVE LABOURS OF HERCULES AND THE HYDRA ENERGY BLOCKAGE THE TWELVE LABOURS OF HERCULES AND THE AUGEAN STABLES BASE CHAKRA ENERGY BLOCKAGE CLEANOUT CHAKRAS DIRECTORY <>
ENERGY ENHANCEMENT BLOCKAGE DIRECTORY

ENERGY ENHANCEMENT ANTAHKARANA DIRECTORY

THE SATCHIDANAND KUNDALINI KEY DIRECTORY

SATCHIDANAND MOVIE REVIEWS DIRECTORY

Tamil Siddar BHOGAR - Kundalini Yoga and Spiritual Alchemy

<>
ENERGY ENHANCEMENT EMOTIONAL BLOCKAGE DIRECTORY
Psychology, Transactional Analysis, Life Games, Scripts Energy Blockages Directory
GURDJIEFF AND ENERGY BLOCKAGES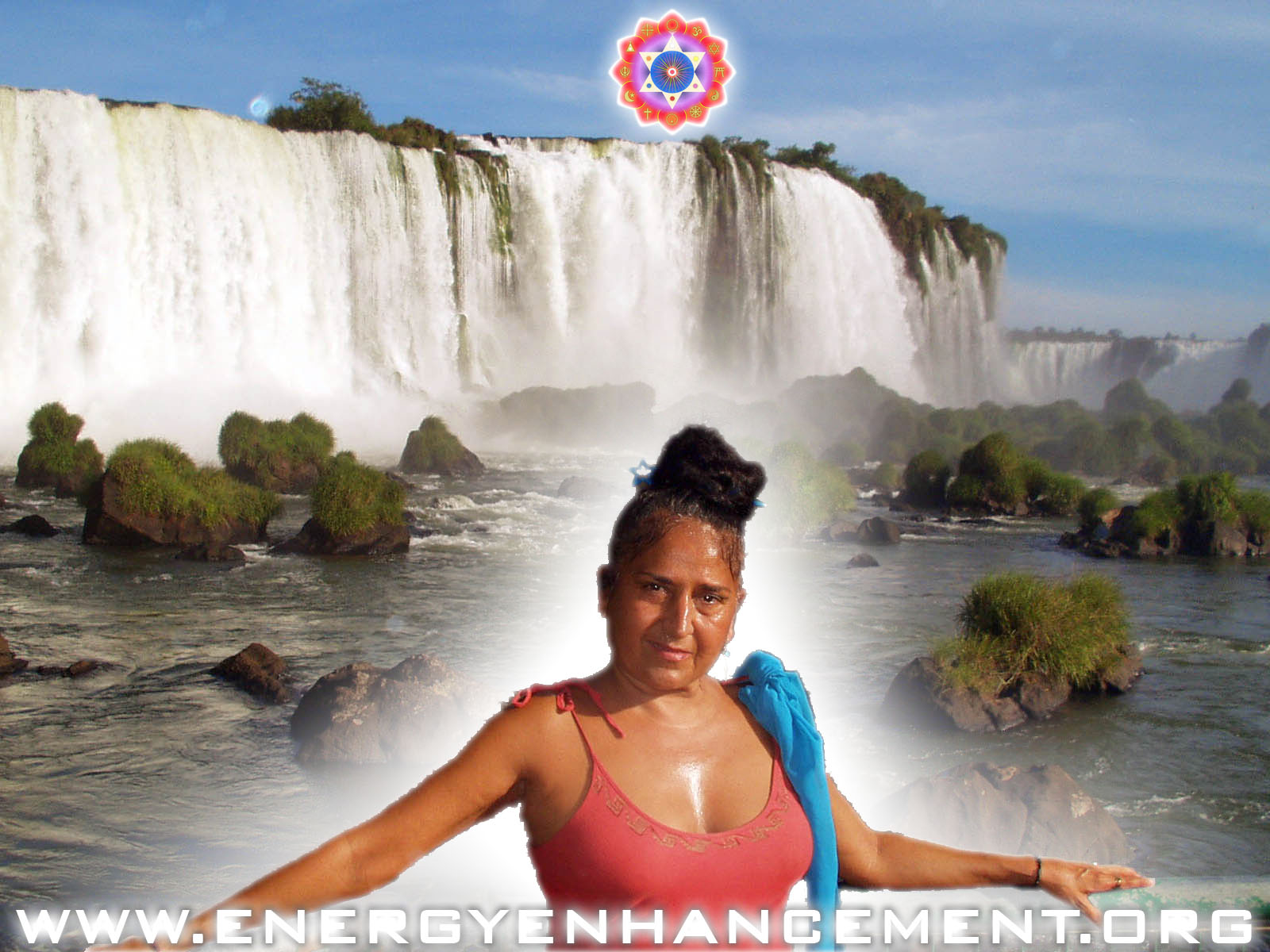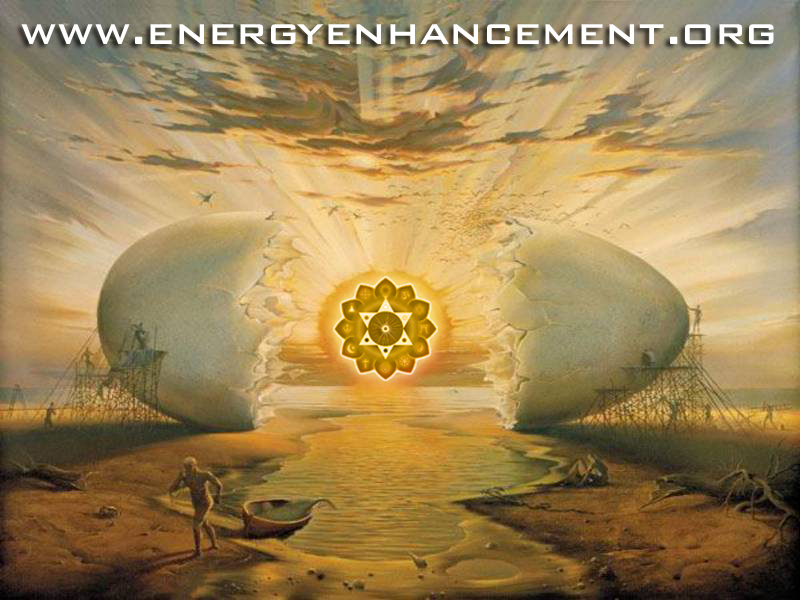 ENERGY ENHANCEMENT COURSE REPORT
I'm Ryan, I'm 24. Before university I experimented with meditation which i noticed heightened my senses. Then at the start of my film degree I started to explore the current 'mind body spirit' culture. At the same time I made contact with Satchi via email.

With my uni loan I tried out various complimentary therapies; indian head massage, reiki, crystal healing, sound healing, angelic reiki, violet flame, munay ki, EFT, kineseology, yoga, acupuncture, shamanism, spiritual healing etc. I also qualified in reiki and Shamballa MDH.

Over this while I exchanged emails with Sachi. I found his emails to be a fresh insight and over the few years realised how much energy is behind them.

I bought level 1 on DVD gained great energy during meditation going to a very high frequency and bathing in it's light. Now I could reach a state of ectasy in minutes. I noticed at peak times a lot of people would call me i guess needing energy. More about that in level 3. These initiations ruffled up some blockages, the source of some problems and with just level 1 I could ground some blocks and resolve the problems.
Watching the videos I felt the negative energy flowing down my legs and out my feet, like an intense reiki session.

I noticed my senses were again heightened and that my distant healing was a lot better. I noticed that after having a long session of watching the videos even people with little spiritual experience noticed the difference in me. The videos would actually effect the atmosphere of the university library, somtimes annoying people with their light.

At this time I couldn't stand reading through the website or watching the videos too long a length (up to 4 hours). I now realise that because the light was burning my ego (EE is ego death). I now realise the more you read the website or watch the videos the more negative karmic mass is grounded, so the more hungry and accepting you are to digest more.

On the mind body spirit scene, people i brushed shoulders with and fayres i attended, i noticed i was changing quicker than others. I noticed that this scene was more i felt an ego driven culture, who i felt mostly didn't really understand what the goal was. There's chitter chatter of ascension this, 2012 that but i never got one way from the whole, group, it seemed chaotic and misleading. Rarely did i meet genuine practioners and teachers offering genuine treatment or content. None had not earned the title guru.

I remember my first aura clearing which cleared a confidence issue, so i felt great, for only 3 days. And the problem returned with no explanation or foresight advice for it's return.

Now out of insticts, recognising the truth of EE, I bought level 2. With these intitiations and techniques, i cleared this block permanently, and noticed how far the rabbit holes go. You see you're taught to find a block and chased the connections to the source block which is a troubled spirit/angel or BM, ground it and send to an angel hospital, and so creating permanent healing. I know all practioners can greatly benefit from this course, and with heightened sense i feel this must be the one course to rule them all!

It's not just the holy grail, it's the steps to source. I'm still to complete level 2, so many blockages, and but i've transformed myself so much with daily practise. Sitting in samahdi (energising meditation) to tackle blocks in Samyama. I once used to hate my smile noticed it felt unpleasant to me and so to others, now I love it and am practising quite a lot.

I used to be a nervous shy guy and worried about who i'd bump into on the street, but now have opened up and am confident in most situations.

I noticed that a lot of blocks are actually tied back to big traumatic events creating negative beliefs in family members. I found a lot of my fears originated from other people tied to me. So many false beliefs are created from past life incidents.

I can teach you one thing here, when you see an image in your mind, that perhaps echoes daily like a bouncing tennis ball, it's there because you need to let go of negativity from it and learn something, and not do it again. The EE techniques are perfect for this.

From just the DVD course I've had direct spiritual experience. For instance, I cleared a block using the seven step technique and had a flash of light outside my right set of ribs, accompanied with an electric shock inside them. The physical sensation felt like a the air of a popped balloon hit me or a pigeons wing flap against me.

I'm now addicted to satchi's website, videos, reading and film list. I guess i'm updating my software and often plugging into the big generator! The teachings, a lot are free, offer real insights into today's society and the influences of how it's become what it is today.

The more I samahdi the stronger i am to clear the blocks which then gives me more space to bring in new energy and info to enlighten me further. This is a very accessible course, a lot of it is free! however the great pearls have equal price, i believe it's worth it.

Meditation circles are usually £5 a time, and i think it's unrealistic to expect enlightenment with them. Hercules was cleaning out the Augean stables looking at every turd, like a past life regressionist taking you through every past life incident. With these techniques you can clear one in seconds.

If every regession is about £50 an hour, this course technically saves you money and time. Ask the teacher and attendee and they say the goal is to chill out and get closer to ascension to become an angel to become a planet of angels. This is true but you won't become such a great being from countless reiki sessions and meditation circles, only gold courses like this.
This course has really helped my evolution, realising i was leading a selfish life, wanting a selfish hollywood lifestyle, most to do with what's learnt in level 3. Now I'm a stronger being or is helping the world more realistically. I'm 1 of billions of slaves now cutting my chains, embracing what comes and letting go of what leaves. I see the word urgent is used a lot in advertising, however, you must be realisitic, in what other lifetimes will you have found this one course, that's so accessible right now.

Next life it could be a lot more difficult to find this information. Realistically your future self will be thankful for getting started today, even just meditating 20 minutes a day. You can only enter the next life with evolutionary experience, nothing else, not material items, people, money, just experience. It's a course for everyone in the world, builders, nurses, doctors, physicists, and especially politicans! It's been proved to double your income. My'n has increased and clients have had better results after giving reiki treatments. Drop the problems your soul's been dragging through every reincarnation now. Join now!!


I feel this and very few other courses really know what's going on and teach real techniques.

This course has been created by a real guru. The title has been earned. Hopefully reading this you're encouraged to pick up your sword and cut the chains holding you back from your inevitable destiny, enlightenment...

THE ANCIENT EFFECTIVE SECRETS OF ENERGY ENHANCEMENT WILL ENABLE YOU TO BECOME MORE ENERGETIC, MORE PEACEFUL, MORE POSITIVE, MORE PURE, MORE SOUL INFUSED IN YOUR ALL YOUR LIFE AND FUTURE LIFETIMES - THE REAL SECRETS OF SUCCESS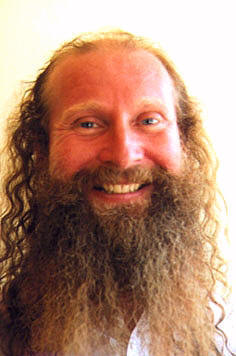 IF YOU WANT TO SPEED UP YOUR PROCESS WITH THE ULTIMATE TECHNIQUES ON THE PATH OF ENLIGHTENMENT....... BUY THE ENERGY ENHANCEMENT STREAMING VIDEO COURSE NOW!!!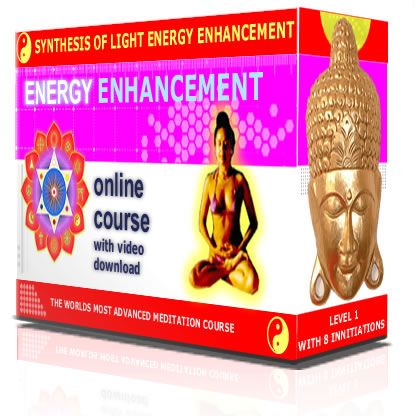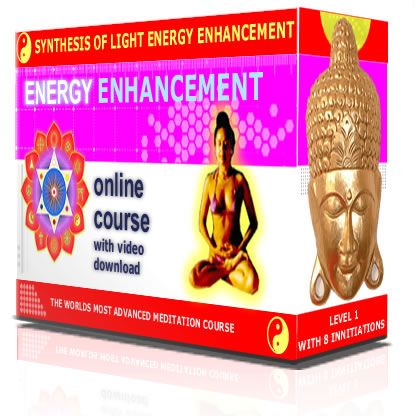 email sol@energyenhancement.org for details

ENERGY ENHANCEMENT IS THE NEWEST AND HIGHEST SPIRITUAL IMPULSE ON THIS PLANET.

With the Energy Enhancement DVD or Online Meditation Course we can learn how to Transmute Aches and Pains, Traumatic Emotional Memories and Negative Thoughts. With Energy Enhancement Ground Negative Energies and learn The Mastery of Relationships, Increase your Good Luck, Happiness and Purpose.

Hello Satchi,
Tommy and I have been doing well.
We have started level two and are very excited about it!
The STREAMING videos are great and I feel it is a super way to learn.
Otherwise I have removed two big blockages along my Earth connection and WOW does that feel great!

Love and Light, Madalyn

Hi Satchi,



I've just gone through my first 4th initiation meditation experience
and I wanted to share it with you and ask you some questions. It was
one of the most beautiful meditations I have done so far.

After connecting to the center of the Earth and flying to the Moon
where an Angel attended me, I took him into the center of the Earth to
check him (he was ok) and he guided me until the center of the
Spiritual Sun. When I came in front of the Sun I couldn't enter it and
I knew it was a blockage. It was inside of me at the 3rd chakra level.
I took 2 hemispheres of undestructible material, put the blockage
inside (looked like a spooky octopus with a panic attack!) and sent it
to the center of the Sun (I prolonged my hand into the Sun with
force).

The blockage vanished and I managed to enter the Sun, I found the blue
door and went up to the Monad. There was another blockage that got
activated inside of me. Again I sent it to the blue sacred flame. This
was interesting because it was like if the blockages couldn't resist
the higher frequencies of the higher energy centers.

After that I opened the black door and through the ray of light jumped
to the Logos where again I found a blockage BUT which was outside
myself this time, or at least, I perceived it outside of my physical
body. I couldn't enter the Logos because there was a crust all over
it. I decided to crush the crust by using energy from other energy
centers below plus by using my anger. It was very effective and the
crust was completely broken into pieces and a strong white light
surrounded me. Wonderful experience.

I cleaned another internal blockage in Sirius but that was the last
blockage until the Avatar of Synthesis or through Infinity.

And now came the most beautiful part. When I reached the top, I was in a indescribable light. It was similar to the light that reflects on the bottom of the sea in shallow water on sand beaches which is bright white with some rainbow colours, but of course much stronger and
brighter. It was awesome.

With that sort of Swarovsky light I built my whole Antahkarana, steadily and firmly - no breaks. ;-)


The Antahkarana tower is made of thick, pure diamond material. I built it having into my mind two words: purity and knowledge. It is very wide and large so I don't feel squeezed in the Antahkarana and inside it's full
of light reflections. A really magical place to be. The energy was circulating well too.



That's all folks!


THAILAND LIVE COURSE COME YOURSELF AND GET EXPERIENCED!!

Dear Satchy and Devi!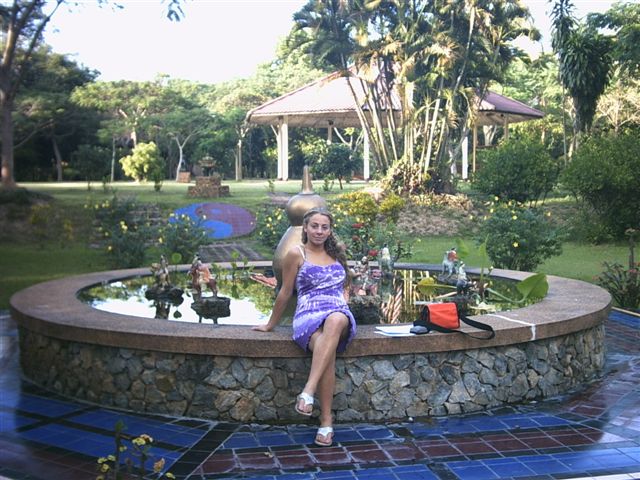 DANISA IN THAILAND

"I feel so happy to meet Satchy and Devi, they are high spiritual teachers that can see deeply inside you, behind the mask that everybody has. They can see your soul, your real self!! If you need help you 'll get it from them ... "

Danisa de Paul (Spain) Dance Instructor/Yoga and meditation teacher - 2004 Course in Spain

DANISA WENT TO JAPAN TO TEACH AND EVERY YEAR NOW SHE WINTERS IN THAILAND - HERE IS HER NEW YEAR 2009 EMAIL ...


First of all , happy new year! I hope that this 2009 bring us together again!!! yes, why not?


I heard that you are coming to India... uhhhh I thought ill see you there..
anyway, we are here in Thailand with my mum. She is doing fine and happy!!


I talked to Hiromi in Japan and she'll do the Energy Enhancement Levels 3 and Level 4 with you this year, that's great!!!


I just thought about you and want to tell you that I am very thankful for everything and thanks soo much for your Energy Enhancement Level 1 and Level 2 DVDs, I am so happy to have then with me and be able to travel with your teachings, they are great!!


I'd like to know how you are doing and if you have changed any plans or have new plans for your future.


I'll be doing a Vipasana again in a month and a half around...
I'll let you know...


I'll be working soon and I'll keep you posted
love you both


Danisa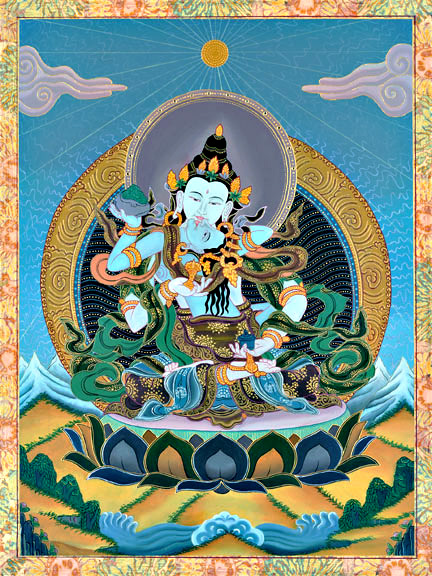 ANNA'S ENERGY ENHANCEMENT COURSE STUDENT REPORT - JAN 22ND TO FEBRUARY 25TH 2011- COMPLETE PSYCHIC POWERS, PSYCHIC VISION, SIDDHIS, AND INCREDIBLE SPIRITUAL EXPERIENCES WITH THE TRIANGLE OF CHAKRAS IN THE HEAD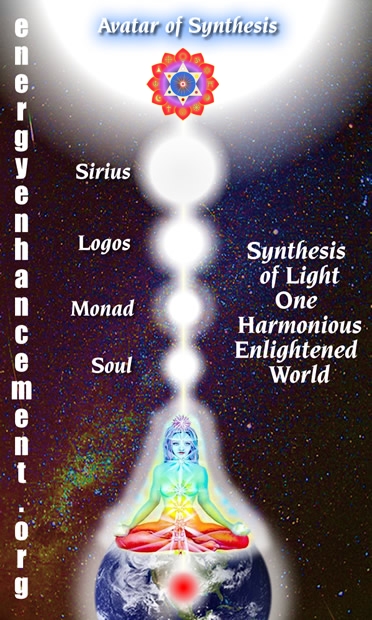 "A few days ago Satchidanand was glowing such that Anna could not look at him.

She said she needed sunglasses.

She had to leave the presence.



The growing pains produced by the spiritual radiation were intense. "Swami Satchidanand is Radiator of Spiritual Tension, a Walking Point of Crisis" - This is The Buddhafield of Satchidanand

Due to the effects of the Radiation she took a day out and went to sleep.

In the dream she knew she was dreaming.

In the dream she was asleep. and she knew she was asleep in the dream.

And she was watching what was going on in the second dream - three levels.

She saw Devi cleaning the floor, and Devi was not happy with the result. Some floorboards were white but some were dark.

Eventually Devi gave up and left a crystal on a bed of salt with a cloth over the top.

Anna examined the crystal from the second level.

And then a cat came in with three kittens.

Apparently Satchidanand was there because he said, "She is feeding, shoo her out!!" so she did. And we think this refers to the three energy blockage snakes in the cave of snakes Anna found in the sacrum during the first week with us. Blockages out!!

And then onto the fourth level of dream, a pink room where Satchidanand was cleaning a mirror of its greasy marks because the mind needs to reflect that which is to be truly true. Greasy spots reflect a lie, an untruth, the symptoms of energy blockages"

"There she removed five inner children sub-personalities and a mazy unclarity in the limpid clarity required of a clean mental aura.

As she cleared it she was allowed to ascend to Sirius and in the temple there entered into the sacred flame. She found herself entering naked into a golden room with golden filigrees on the door. Eight naked men followed her in. With her in the center they lay on the floor feet towards her, heads pointing away in a circle around her. There they turned into golden skeletons and Anna ascended up the Antahkarana spinning clockwise.

There was an Angel who noted her name in the book and allowed her to continue her ascent in to the Avatar of Synthesis - SYMBOLISING THAT NOW, AFTER PURIFICATION, SHE CAN BE A PART OF THAT HIGH COMMUNITY. < id="role_document4598"> There she noticed many clones of Master Satchidanand with his glasses who is the hands of the Avatar of Synthesis on this planet"

"There she also received the vision of herself on a Long Superhighway. There are many souls in the cars speeding along there. She knows it is a long road. But she also knows that Energy Enhancement is the Fastest Path!!

< id="role_document4093"> "After her meditation on the superhighway Anna continued her Energy Enhancement Initiations with The Spiritual Aura of Energy Enhancement Level 2 Initiation 5. As she went out into the infinite spiritual Aura she was taken upwards exactly as in the previous Initiation in the mental Aura. She was taken Higher. As she ascended again the Angel checked her name off in the book allowing her to enter into the great community of Souls at the Avatar of Synthesis.

< id="role_document4094">

She found herself in front of Satchidanand who was sitting on a throne, radiating white light. She felt herself like a three years old child taken by Satchidanand and standing at his side, enfolded in his arms and in his love. She felt him touching her back and head and tears came down from her eyes.

From the crowd of great souls around her came the cry, "Give her the present!"

And Satchidanand gave her a triangular mechanism created out of pure mental matter looking like light or ether. She was told it was to integrate the triangle of Chakras in the head, forming a

< id="role_document4099">n integrated Unit out of the three chakras of the head.

The functioning triangle of Sahasrara Ray One of Purpose and Will connected with the light of the Central Spiritual Sun above the head of Intuition, Alta Major Center at the occipital base of the Skull Ray Two of Love connected with the energies beaming out of the left eye, and Ajna Brow Chakra Ray Three of the Intellect connected with the energies beaming out of the right eye and the connections between them - ALL POWERED BY THE VAST ENERGIES OF THE BASE CHAKRA CONNECTED WITH THE INFINITE ENERGIES OF KUNDALINI CHAKRA.

Putting in the integrative triangle was a blast. Satchidanand said, "You need to get used to it" The purpose of this triangle is to Radiate the Light of the higher chakras and so influence and evolve her own students.. I suppose they will have to get sunglasses also!! LOL!!< id="role_document4099">"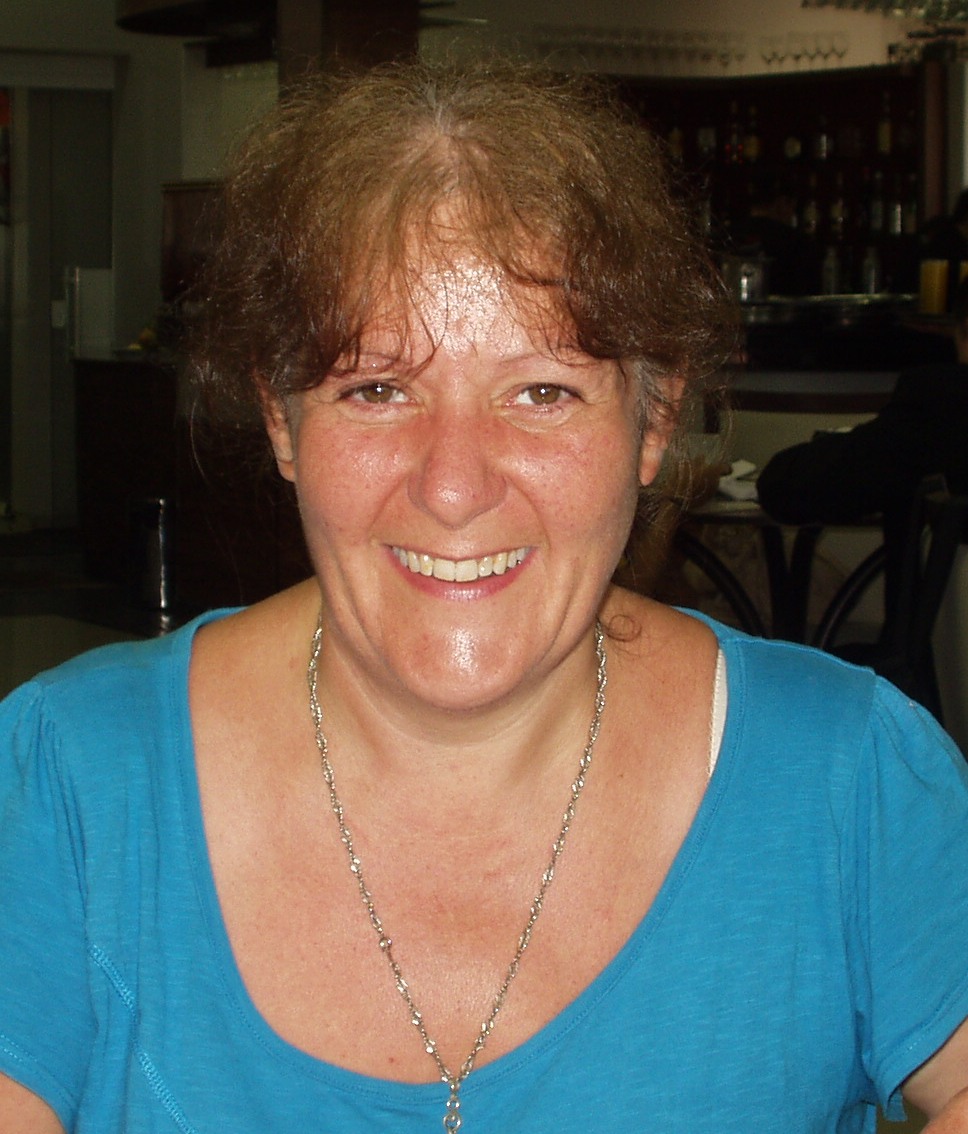 CLICK HERE FOR ANNA'S FULL ENERGY ENHANCEMENT COURSE STUDENT REPORT - JAN 22ND TO FEBRUARY 25TH 2011

KUNDALINI KRIYAS, MASSIVE ENERGY GAINS, GROUND NEGATIVE ENERGIES, KARMA CLEANING, MASTER ENERGY CONNECTIONS AND RELATIONSHIPS ILLUMINATION

THE ANCIENT SECRETS WHICH WILL ENABLE YOU TO BECOME MORE ENERGETIC, MORE POSITIVE, MORE PURE, MORE SOUL INFUSED IN YOUR ALL YOUR LIFE AND FUTURE LIFETIMES - THE REAL SECRETS OF SUCCESS

-Energy Enhancement, - An Advanced Meditation Course which gives the MOST benefits of any course of Meditational Self-Development available anywhere in the World today.

If you want to Master Meditation Energy, to get more Energy and to handle it better, this course is for You!

If you want to Speed Up the Meditative Process, rather than sitting with no result.

Energy Enhancement Advanced Meditative Techniques including the Kundalini Kriyas and the Five Taoist Elemental Pathways of the Chi, is for You!!!!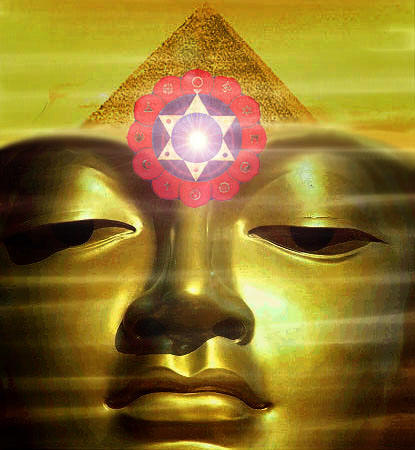 Whether you are a Management Corporate Executive, any sort of Alternative Practitioner, Meditator, Yogi or anyone who wants to Evolve, - Have Massive Energy Gains, become Better, Smarter, more Evolved, more Empathic, more Soul Infused, Gain the Real Secrets of Success; This course will Enable Direct Experience of Superior Life Performance.
Energy Enhancement Meditation Techniques are the quickest and easiest methods of evolution available, leading to Ultimate Happiness.
Energy Enhancement, The Most Advanced Techniques of Meditation Available, NOW!!
Developing Meditation psychic powers to Get in touch with your Life Path, Ground negative Energies, Access Infinite Levels of Universal Energy, Raise Your Kundalini, Integrate the Separated Selves, and Master Relationships and Mediation.
Meditation Energy Enhancement Enables FOUR Initiations towards your Ultimate Freedom - Illumination, Nirvana, Emptiness, - Enlightenment.
Energy Enhancement is a unique system to exponentially increase your energy by mastering the Mind, accessing inner peace, improving health, Mastering Relationships , creating synchronicity and luck, and improving your success.
Energy Enhancement is a Course of selfless, highly advanced, meditation techniques which can Quickly!! Increase the Speed of the normal Mind.
Energy Enhancement Synthesises, brings together ALL these gifts for the first time in one Course.-
To Enable Your Evolution!!
Testimonial by Cara Yowell DON'T BE A MISERLY CAMEL, CARA OFFERS YOU A PEARL OF GREAT PRICE Are You Frustrated With Meditation?by Cara Yowell
ENERGY ENHANCEMENT MEDITATION COURSE REPORTS
ENERGY ENHANCEMENT MEDITATION LATER COURSE REPORTS
Energy Enhancement Meditation
If you've tried all the meditation techniques out there and still feel like you don't get it and continue to be frustrated with meditation, take the time to explore what Swami Satchidanand of Energy Enhancement Meditation has to offer. His techniques get you into the meditation zone very quickly and move you on to releasing negative energy blockages.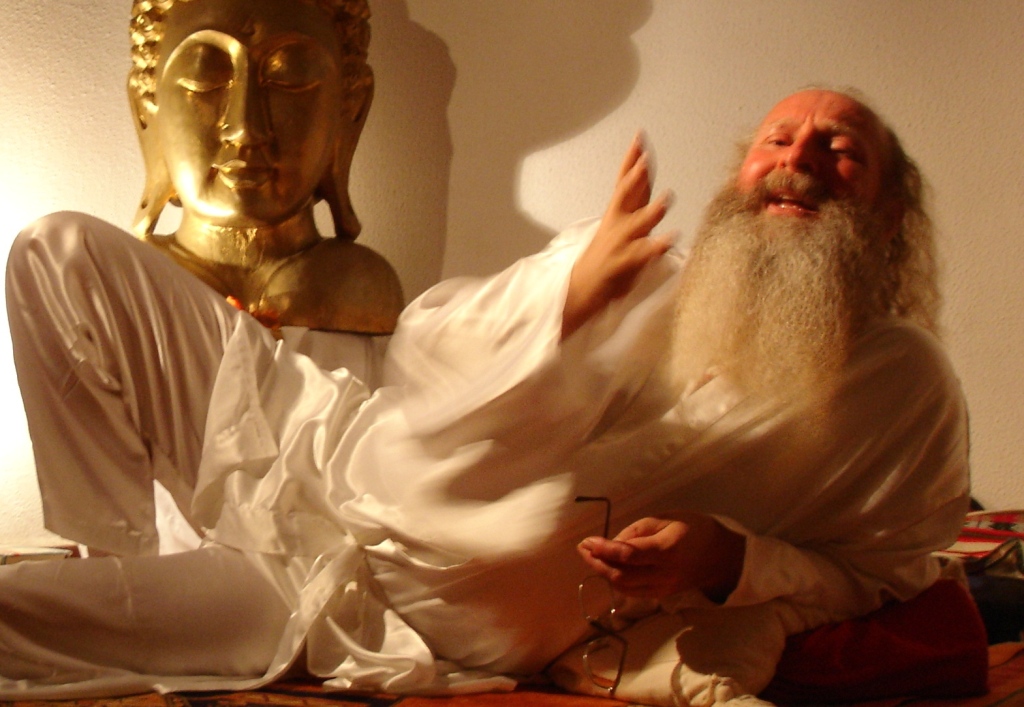 I've studied and practiced many many techniques. I find Satchi's presentation of meditation to be visually appealing, extremely effective, and a must for anyone who is into symbols, mythology, Latin, or Pink Floyd - not to mention Jung and the Thoth Tarot Deck!
I'd been on his mailing list for years because his emails and web pages are so wild, you just have to read them. Finally, I decided to get his course last year. WOW! This man knows his stuff! When he started talking about the proper alignment of the spine I knew I was home. Don't let Satchi's mad rambling's fool you…he's for real.
It took me a bit of practice to get my spine in proper alignment, but when I did, the quality of my meditation experience changed immediately. I could feel the difference. And things have been coming up to be cleared like no bodies business over the last year.
My "Catholic Jedi" fiance even gave meditating "the Energy Enhancement way" a chance and he experienced the meditation zone. This is someone who was never exposed to all the various meditation techniques like I had been.
And here's a little treat for you: an ebook from Satchi that's a visual feast of information! If you have signed up on my mailing list, you will receive Satchi's gift (no need to sign up again). If you haven't signed up already, go sign up at the right to receive this amazing little book.
Be sure to check out his site for more info on < id="role_document2132"> Energy Enhancement Meditation