NEW MEDITATION ENERGY ENHANCEMENT SITE www.meditationee.com CLICK HERE!!

FREE REPORT CLICK HERE!! SECRETS OTHER COURSES WILL NEVER TELL YOU JOIN OUR REGULAR SPIRITUAL EMAIL SERVICE

ENLIGHTENMENT WITH MEDITATION ENERGY ENHANCEMENT INTRODUCTION
MEDITATION ENERGY ENHANCEMENT TESTIMONIALS
HEAL PROBLEMS - TRAUMA, PAIN, RAPE AND ABUSE, RELATIONSHIPS, DIVORCE, BEREAVEMENT, ANGER, FEAR AND DEPRESSION, FRIGIDITY AND IMPOTENCE, SEX ADDICTION, PIERCINGS, TATTOOS, BDSM, TANTRA, HOMOSEXUALITY, LESBIANISM, MULTISEXUAL PROBLEMS, DRUG ADDICTION AND CRAVING, GAMBLING, BAD BACKS, HEART DISEASE, CANCER.
MEDITATION ENERGY ENHANCEMENT BECOME A TEACHER
SACRED DANCE VIDEOS
MEDITATION ENERGY ENHANCEMENT PROMOTION
EE MEDITATION VIDEO DOWNLOAD 15 GB POUNDS
EE COURSE OVERVIEW
GAIN ENERGY LEVEL1
THE KARMA CLEARING PROCESS LEVEL2
SOUL SPLIT RETRIEVAL LEVEL3
MASTER TANTRA RELATIONSHIPS LEVEL4
EE DVD/CD VIDEO COURSE
ENERGY ENHANCEMENT COURSES SUMMER 2005 SPAIN INDIA ARGENTINA
FREE 90 MINUTE MEDITATION TALK ENLIGHTENMENT
FREE ENERGY ENHANCEMENT DANCE VIDEO 1
FREE MEDITATION DATABASE 200Mb
WISDOM MEDITATION ARTICLES MEDITATION STORIES
FREE, FULL DANCE VIDEO - RAVELS BOLERO
FREE ENERGY ENHANCEMENT DANCE VIDEO 2
GIVE A FREE DONATION TO ENERGY ENHANCEMENT
EE ONLINE COURSE
THE EE BOOK
SERVING YOUR MEDITATION SINCE 1993 - ENQUIRIES AND BOOKINGS EMAIL sol@energyenhancement.org

ARTICLE ON ENERGY ENHANCEMENT FROM THE YOGA MAGAZINE OF GREAT BRITAIN - FIND OUT WHAT THEY SAY!! Energy Enhancement does exactly what it says on the Tin!
James Ellerbeck, Yoga Magazine of Great Britain.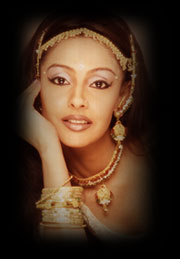 Here I am today, sitting down, putting pen down on paper whilst gathering my thoughts on the amazing Energy Enhancement Course that I am currently on. Where do I begin? Firstly, I felt it would be great to share my experiences of the Energy Enhancement course with other like-minded people. The following information is for those interested in growing spiritually, and wanting this world to become a better place - starting from improving themselves!
Honey Kalaria, Bollywood Star and Owner of Diva Entertainments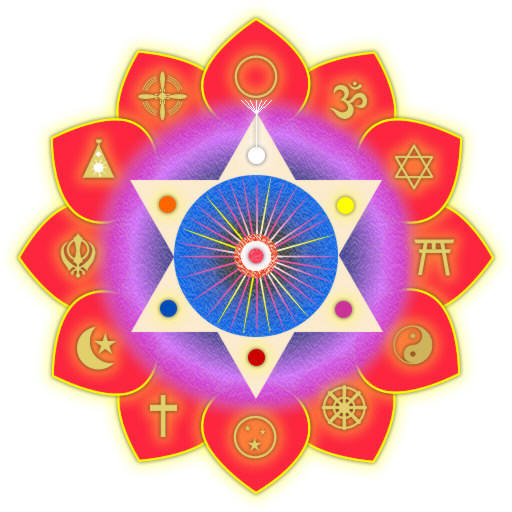 STORIES OF MEDITATION ENERGY ENHANCEMENT - CLICK ON ANY OF THE STORIES BELOW FOR SUFI AND SUFISM STORIES, JESUS, ZEN, TAO AND TAOISM, GORAKH NATH, YOGA AND PATANJALI, UPANISHADS, PYTHAGORAS, DON JUAN, CASTANEDA AND TANTRA
"Energy Enhancement Meditation Stories give you Energy and Peace, Quicken the Meditative process, makes it faster, because now, Enlightenment is not enough!"
Energy Enhancenment Meditation Satchidanand and Devi Dhyani are Students of their Honoured Masters, Zen Master Roshi Hogen, Swami Satchidananda and more who removed their negativity and gave them so much, but now radiating their own energy based upon existence itself.
---
ZEN STORY
STORIES OF TAO AND TAOISM
TAO AND TAOISM
ALCHEMY
STORIES OF YOGA AND PATANJALI
TANTRA
UPANISHADS
GUIDA SPIRITUALE
Meditation is the basis of the Energy.
VISIT THE ENERGY ENHANCEMENT HOME PAGE CLICK HERE!!
Bookmark this page - add it to your Favourites Now!!
CLICK BELOW TO GO TO
Take your time, this site has much new wonderful information.